We Want to Hear from People Who Use Illegal Fireworks in Hawai'i
The Aloha State is well known for its displays of illegal fireworks. We want to know how these fireworks get into the state, how much people spend on them and why they choose to include them in their celebrations.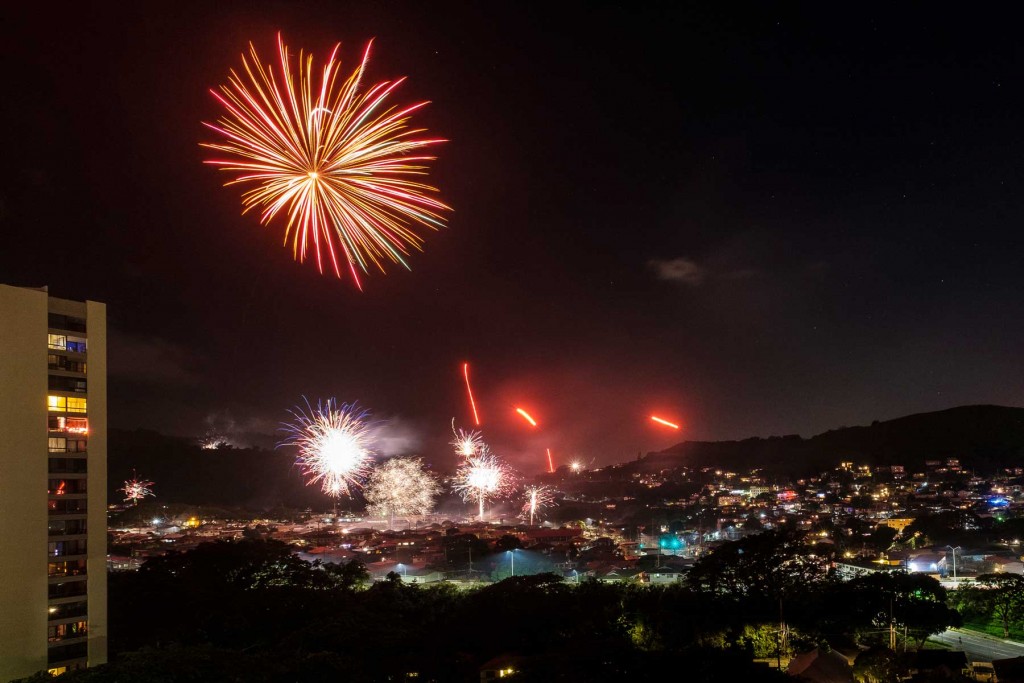 We are no longer accepting submissions for this questionnaire. Thank you to all who responded.
The final story is available here: "Can We Stop Illegal Fireworks from Entering Hawai'i?"

---
We know illegal fireworks are a problem in Hawai'i.
Hawai'i state law only allows fireworks that are designed to remain on or near the ground – such as firecrackers or sparklers. And permits are required to purchase and use them.
Fireworks that rise and detonate in the air are not allowed unless they are used in permitted displays and shows.
Nonetheless, O'ahu neighborhoods see and hear illegal fireworks throughout the year. Hawaii Business Magazine wants to investigate how illegal fireworks are brought into Hawai'i and who is bringing them in.
We want to speak with fireworks enthusiasts – Hawai'i residents who are open and unashamed about their use of illegal fireworks and willing to speak to a reporter in confidence. This means we won't use your name in the article unless we get your permission. We want to know why you use illegal fireworks, how you get them and how much you spend on them each year.
And if you sell illegal fireworks, we want to know where you get them and how you bring them into the state.
If you don't use illegal fireworks but know fireworks enthusiasts, send us their contact info if you think they would be willing to talk with a reporter.
The questionnaire should take you about 10 minutes. You can also email writer Chavonnie Ramos at chavonnier@hawaiibusiness.com
We plan to publish this story in May, so please fill out the survey by March 1, 2022.
Thank you for sharing with us! Our small team is unable to send a personal response to everyone, but we do read everything you send us.