Thu, April 11, 2019
C-Suite: Disrupt or Be Disrupted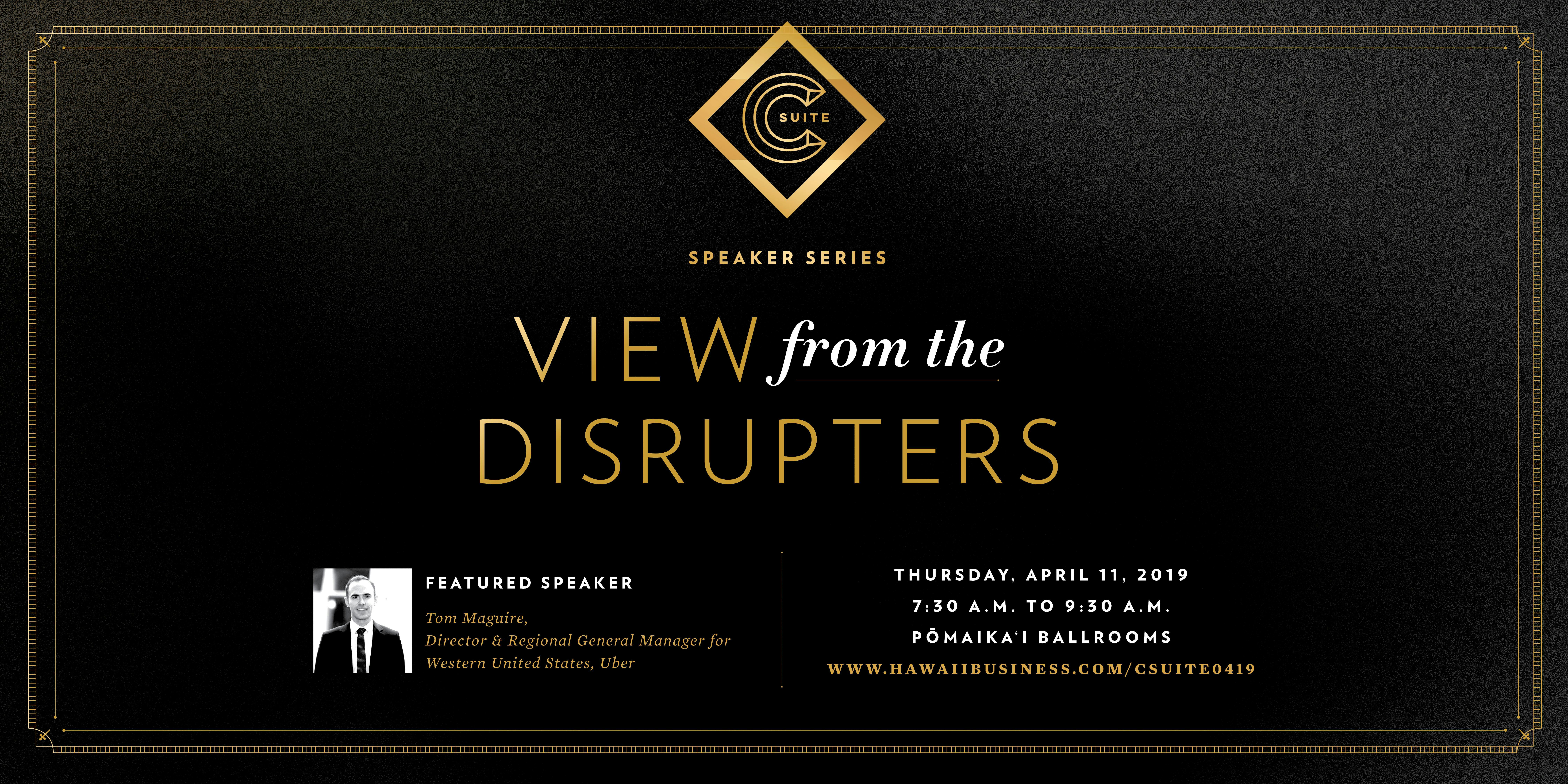 C-Suite: Disrupt or Be Disrupted
How to disrupt your own company before someone else does
Hawaii Business magazine and its partners invite you to Pomaikai Ballrooms on Thursday, April 11 as the C-Suite Speaker Series gets a view from the disrupters. Our panel will discuss how they are disrupting their own businesses and markets to keep their edge. They will also give insights into creating corporate cultures that invite constructive disruption while protecting against outside disrupters. 
---
PROGRAM AGENDA
Opening Remarks
Talk Story 
Tom Maguire, Director & Regional General Manager 18 Western United States, Uber
Peter Fukunaga, Director, Hui Car Share

Susan Yamada, Director, UH Venture

David Oyadomari, Senior Executive Vice President, Bank of Hawaii


Moderator: Steve Petranik, Editor, Hawaii Business magazine
Closing Remarks

**Breakfast and validated parking included. 

---