Everyone Can Vote for Hawai'i's People's Choice Award
Your vote will determine the winner of this prestigious award, part of the Hawaii Venture Capital Association's annual awards.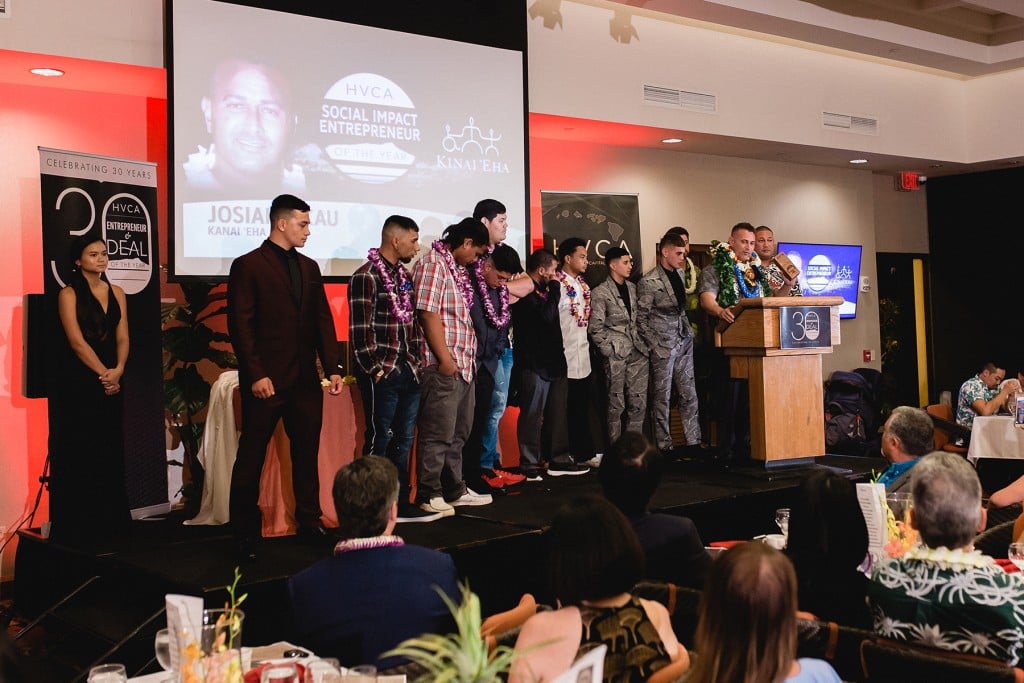 We are no longer accepting submissions for this questionnaire. Thank you to all who responded.
---
Read the following five profiles and vote here for your choice as winner of the People's Choice Award.
Pick the startup that you think best represents the interests and goals of Hawai'i's Startup Paradise: A company that serves as an example for others based on its products, successes, popularity and support of fellow community members.
The winner will be announced live on March 1, 2022 at 9 p.m. as part of the Hawaii Venture Capital Association's awards program. View the event on KGMB TV, K5Hawaii's Facebook Live and Hawaii News Now's streaming platforms.
Deadline to cast your vote is Thursday, February 17 at 4pm HST. Scroll down to the bottom of this page to cast your vote!
Here are your finalists:
Aloha de Mele
Entrepreneur: JT Ojerio
JT Ojerio spent more than 10 years learning and practicing sports medicine before a hip injury required reconstructive surgery. Her healing journey led her to art, and eventually the online launch of Aloha de Mele in 2020.
Ojerio credits Mana Up – she was part of the Hawai'i-based consumer product accelerator's sixth cohort in 2021 – with helping her to significantly grow her online business.
"This spring I'm opening up my own studio and I'll also be offering printing services for other artists that I know who need some resources," says Ojerio, adding she'll also be hosting pop-up events featuring a variety of artistic vendors.
"I think that collaborative spirit and willingness to help others succeed is really crucial to our way of life here."
Ojerio's knowledge of anatomy and physiology, and her distinctive attention to accuracy, are evident in her line drawings. Much of her work features "strong looking women," says Ojerio, "women that look like me. You know, mixed, all kinds of different ethnicities."
alohademele.com | @alohademele
Banán
Entrepreneurs: Matt Hong, Zak Barry, Luke Untermann and Galen McCleary
Banán is a smooth frozen treat made from locally grown bananas and other fruits and herbs, with no sugar added.
"If a smoothie bowl made love to frozen yogurt, its love child would be Banán," says the website of the company, now with two locations in Waikīkī and one in Kailua.
Four friends – Matt Hong, Zak Barry, Luke Untermann and Galen McCleary – say they started Banán with hopes of supporting Hawai'i's agriculture and serving healthy food.
"We dream of a Hawai'i that can feed itself," they say on their website. "We hope to be a part of this change through offering exciting tropical foods and flavors, while using our business as a vessel to not only support local agriculture but inspire its growth. We hope to bring our community closer to the story of their food and realize how our eating choices impact our local and global environments."
Hawaiiverse
Entrepreneurs: Jared Kushi and Taylor Martin
With the goal of helping local businesses to not just survive but thrive during the global pandemic, Jared Kushi and Taylor Martin in 2020 launched Hawaiiverse – an online marketplace that they call "The Best Place for All Things Local."
Hawaiiverse was built by retooling an existing business directory and a dormant Facebook community with close to 25,000 followers. A more "commerce-centric" platform resulted, says Taylor, which has grown to about 2,000 local vendors.
"We want to extend far beyond just a site. We're not just a marketplace. We want to be top of mind, the No. 1 entity for Hawai'i," says Martin, who envisions Hawaiiverse as a lifestyle portal and fulfillment center for "everything local," from goods and services to food and entertainment.
The Hawaiiverse team consists of partner Kamaka Dias, who hosts a podcast series featuring local businesses, community leaders and influencers, while Kushi and Martin produce video reviews and add vendors. Partner Callie Martin, Taylor Martin's wife, runs daily operations with help from interns from local high schools and UH's Shidler College of Business.
hawaiiverse.com | @hawaiiverse
Kahulaleʻa
Entrepreneur: Kēhaulani Nielson
Fashion designer Kēhaulani Nielson first gained recognition in 2013 for her hand-sewn clutches, made from vintage hula apparel. She then began creating her own clothes, rooted in the Hawaiian culture of storytelling and sense of place. Her designs were featured at pop-ups and on local runways before the opening of the Kahulale'a store at Ala Moana Center in October 2020.
In 2021, Nielson teamed with two other local designers, Manaola Yap and Kini Zamora, on a project with international fashion company REDValentino. They presented a limited-edition collection inspired by the story of the goddess Pele and her sister Hi'iaka at the company's London store as part of the Chelsea in Bloom festival.
"It was exciting to be put on an international stage," says Nielson. She says she hopes more large brands seek out smaller, local businesses when they consider featuring Hawaiian designs.
"I hope that they will actually reach out to people who live here and are from the culture."
Nick Kuchar Art & Design
Entrepreneur: Nick Kuchar
A series of Nick Kuchar's large-format illustrations are prominently displayed in the lobby of the newly remodeled Queen Kapi'olani Hotel. Inspired by a nostalgia for vintage surf and travel posters, his art depicts the eclectic vibe and laid-back lifestyle of Waikīkī Beach and an iconic view of Diamond Head.
Kuchar has collaborated with organizations such as Patagonia, OluKai and the Molokai 2 Oahu Paddleboard World Championships, and now he is the 2021-2022 artist-in-residence at the Four Seasons Resort Oahu at Ko Olina.
After college, Kuchar developed trade show exhibits but his wife's unfulfilled quest for art to decorate their Kailua home persuaded him to "get back into art."
"If you're creative but you're not working in a creative field, you will never feel fulfilled," he says. "That's just how a creative is wired. They have to be making something. Taking something from nothing and creating something cool."
Vote for your 2022 HVCA People's Choice Award Winner!