How a Hub of Farmers Connect Island Communities
Looking over Kahumana Organic Farms' verdant 31-acre expanse in Waianae's Lualualei Valley, Farm Manager and Director of Social Ventures Christian Zuckerman sees the future growing in every pound of produce.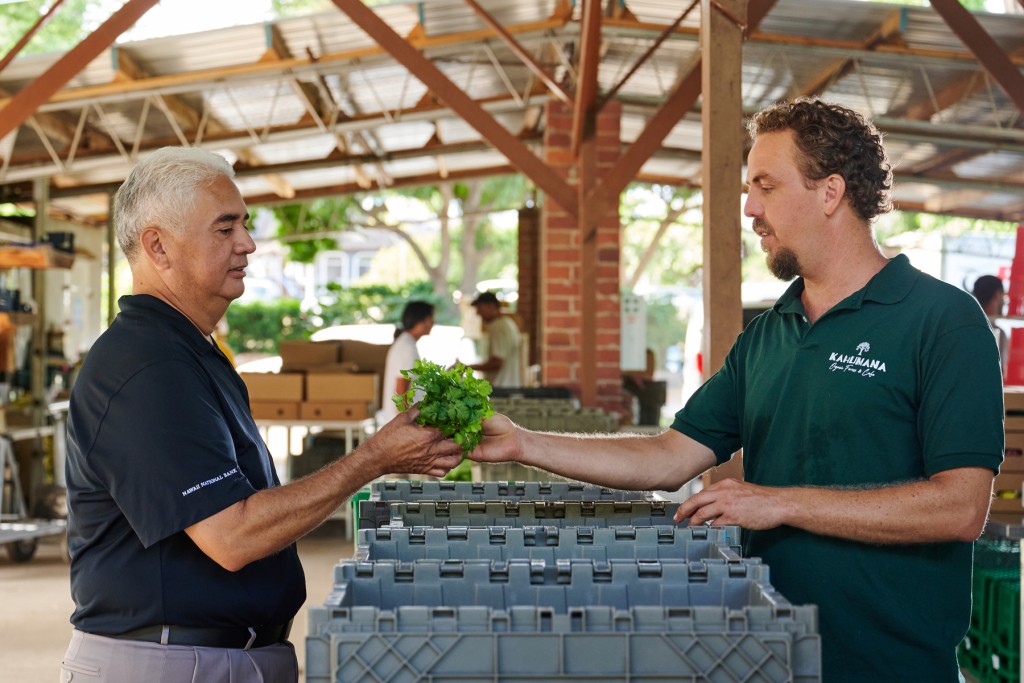 The farm and its direct-to-consumer CSA produce box service launched during the pandemic is just one way Kahumana fulfills its mission to co-create a healthy, inclusive and productive farm-based community.
"One of our organization's core values is supporting our community in Waianae," says Zuckerman of this nonprofit serving the island since 1978. "When a lot of people see Kahumana they think we're a farm, a cafe or a food hub. But I like to say that's the tip of the iceberg. There are a lot of things happening underneath the surface."
Pre-pandemic, Kahumana Organic Farms primarily supplied restaurants, but when those closed overnight in 2020, Kahumana was left with $100,000 of produce. At the same time, desire was growing to support and buy local, and Zuckerman realized Kahumana was uniquely positioned to serve that need. Connecting Oahu households directly to produce grown by Kahumana and their hub of more than 100 island farmers was the perfect solution for their business and the community.
Central to their success was turning to their bank for help navigating the financial implications of this unexpected growth and evolution. "Having the support of Hawaii National Bank behind us was key as we scaled the operation and took on these other expenses and costs," says Zuckerman. A financial partner who believes in your vision and provides personal solutions and support can make a big difference for entrepreneurs.
"We're proud to support local businesses like Kahumana that help take our community to the next level," says HNB President Bryan Luke. "We succeed when our entrepreneurs succeed, and we're excited to take on the future together."
Learn more about how Hawaii National Bank partners with small businesses ready for the next level.
---
Hawaii National Bank was founded in 1960 by local businessman and real estate investor K.J. Luke, a legacy that continues today under the Luke family's third generation of leadership. One of Hawaii's keystone banking institutions, Hawaii National Bank continues to help Hawaii businesses thrive in an evolving financial landscape.