Do You Own or Ride a Micromobility Vehicle? We Want to Talk to You
Electric bikes, scooters, skateboards and hoverboards have become increasingly popular on O'ahu. We want to find out why people ride these alternative forms of transportation.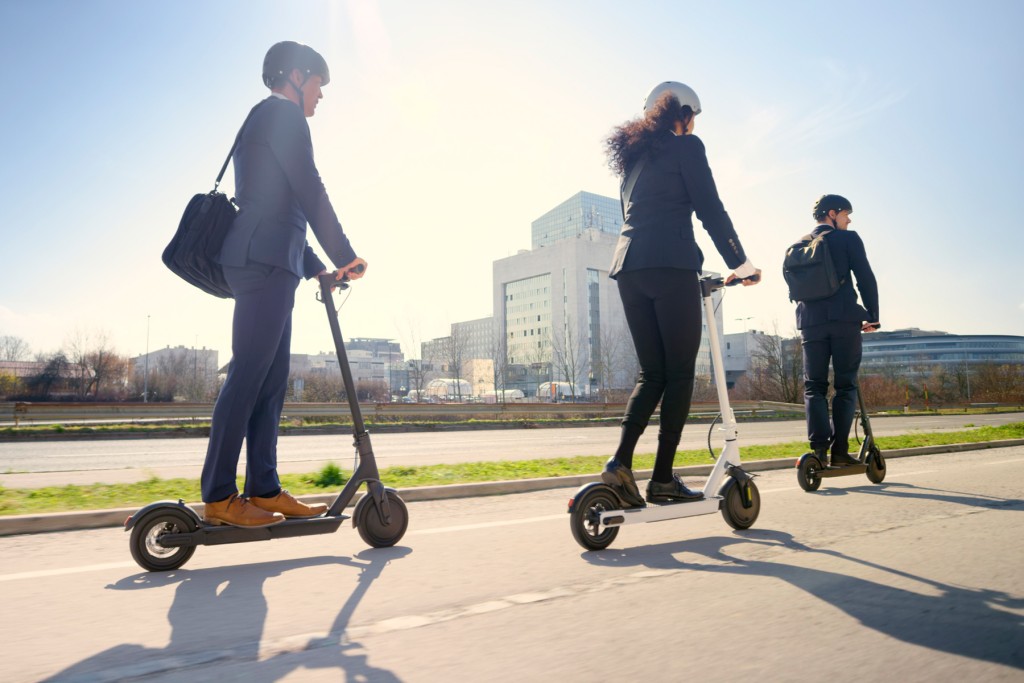 We are no longer accepting submissions for this questionnaire. Thank you to all who responded.
Check back in August for the final story.
---
Honolulu has seen an expansion of vehicles such as electric bikes, scooters, skateboards and hoverboards in recent years thanks in part to a 2019 city law that created a regulatory framework for shared micromobility fleets.
An array of electric scooters and bikes can be seen on the sidewalks of Downtown Honolulu and Waikīkī, ready to be rented from companies like Go X and Wheels. And e-bikes are increasingly available for purchase from shops like Bikefactory Hawaii.
In 2019, mobility analytics company Inrix ranked Honolulu as having the highest potential for micromobility to succeed. The city's warm climate, minimal topographic variation and high proportion of trips under one mile were contributing factors.
Using micromobility vehicles can save 2.3 billion gasoline-equivalent gallons per year nationwide, according to a study from the National Renewable Energy Laboratory.
But these vehicles can also pose problems: local lawmakers and advocates have called for more regulation of electric bikes because many riders got into accidents with them. Most recently, a 14-year-old boy died in March when he was struck by a vehicle while riding an electric bike.
We want to talk to riders and owners of micromobility vehicles to learn about their experiences riding on O'ahu's roadways, why they made the switch to these types of vehicles and how they think these vehicles will change transportation in Honolulu. Although the term "micromobility" also refers to manually powered bicycles, we want to focus on vehicles powered by electricity.
This questionnaire should take you about 5 minutes. You can email chavonnier@hawaiibusiness.com with any questions or concerns.
We plan to publish this story in August, so please fill out the questionnaire by May 30.
Thank you for sharing with us!
Note: We read everything you send us, but our small team is unable to send a personal response to everyone.