My Job as a Live Mannequin: Yes, I'm Alive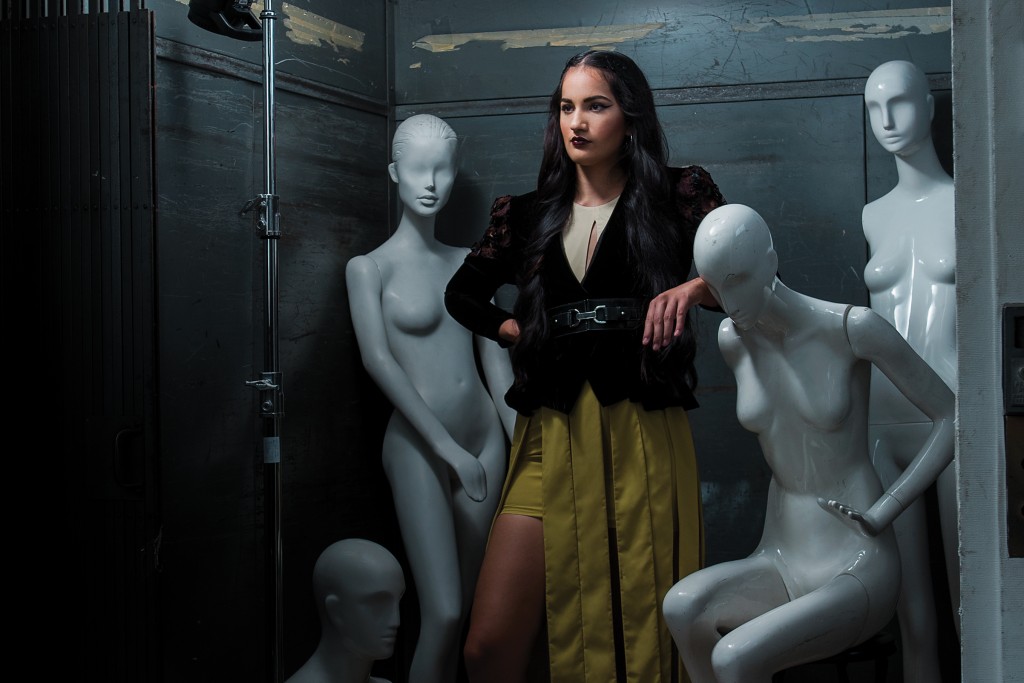 NAME: Christielove Espinosa was named by her mother after the '70s movie, "Get Christie Love."
AGE: 20
JOB: Live mannequin and model, Bliss Models and Talent.
START: Espinosa was born and raised in Hauula on the Windward side of Oahu. She's a full-time student at UH-Manoa, and models part time.
"I got my first job as a live mannequin – my first modeling job – for 'Goodwill Goes Glam! 2015.' My friend had invited me to do a shoot with her the year prior, and I had a lot of fun doing it.
"The open casting call was for runway, but I got the job as a live mannequin instead – something I didn't know was still being practiced in the fashion industry. I believe it is trending, as more designers are starting to become interested in having models stay in view of the audience, rather than walking past once like in a fashion show."
Since that time, Espinosa has also been a live mannequin for Macy's, Honolulu Night Market and charity events.
"

You usually don't have to stay in one pose for too long – most designers like subtle movements or pose changes.

"
WHAT IT TAKES: "You really have to be aware of your physical appearance – not so much your hair and makeup – but more so your posture and physical movements. You have to be able to show a variety of expressions in your face and know how your body moves and really what best complements your body type.
"A lot of practice is done in the mirror – posing and making movements – and going through photos – looking for new poses and what type of movements complement certain types of clothing.
"As a live mannequin, you usually don't have to stay in one pose for too long – most designers like subtle movements or pose changes. Most times you are wandering around for maybe 45 minutes, but if not, you could stand for 10 to 20 minutes, which is the longest I have stood at a job."
FUNNY REACTIONS: "One event had the models pose at the entrance and use mostly facial expressions. We didn't talk or socialize, so people's reactions were mostly confused. People spent more time looking at us, because they were trying to figure out if we were real or not! It was good for business because although they were looking at the model, waiting for movement, they were still looking at the clothes."
CHALLENGES: "We also have to work with props, such as bags or even yard tools, depending on the event or theme. That makes it extra challenging, because not only do you have to make sure your movements complement the flow of the clothing, you need to make sure it isn't halted by whatever prop you're using. This means you have to extend your limbs more or hold certain positions longer, which can cause muscle aches or cramps."
ADVICE TO NEWBIES: "Start by going to events and casting calls, and network with whomever you meet. The fashion industry is very open to variety, especially here in Hawaii, where diversity is key."
PAY RANGE: "Each job can pay as much as $150, but on average, most jobs go for about $75."
This interview has been edited for clarity and conciseness.