Seeking Nominations for "20 for the Next 20"
Hawaii Business Magazine is accepting suggestions for its annual profiles of emerging leaders in the Islands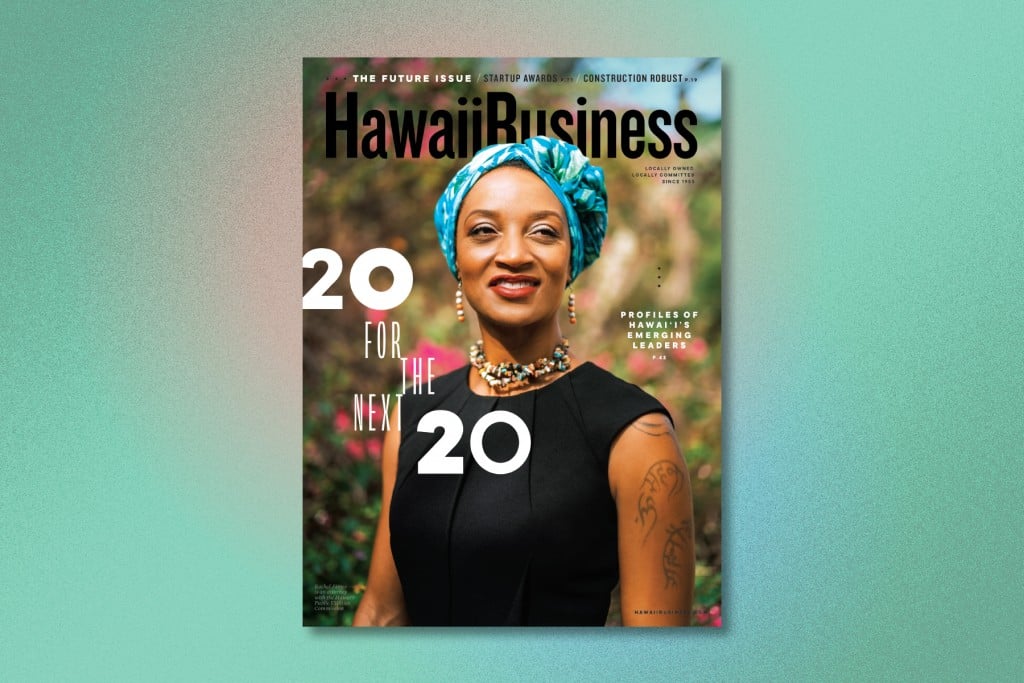 Hawaii Business Magazine is accepting nominations for the 2022 cohort of 20 for the Next 20: Hawai'i's People to Watch.
We are seeking individuals who have already accomplished a lot in Hawai'i and have the potential to do even more over the next 20 years. They can come from business, government, nonprofits, education or public service.
Please note we do not choose people who serve in elected political office or are running for any such office.
Most of our honorees are in their 30s or 40s, but age is not a consideration. We want intelligent, skillful, energetic and charismatic men and women from all around the Islands who have already achieved much in their fields, done good work in their communities and seem destined to do even more for another two decades.
If you know someone who qualifies, go now to hawaiibusiness.com/nominations to submit a nomination. The deadline is Nov. 24, but we plan to choose a few early nominees; submit nominations by Oct. 24 for those early selections.
Our profiles of the 20 honorees will appear online at hawaiibusiness.com in February 2022 and in the March 2022 print issue of Hawaii Business Magazine.