100-Year Visions for Hawaii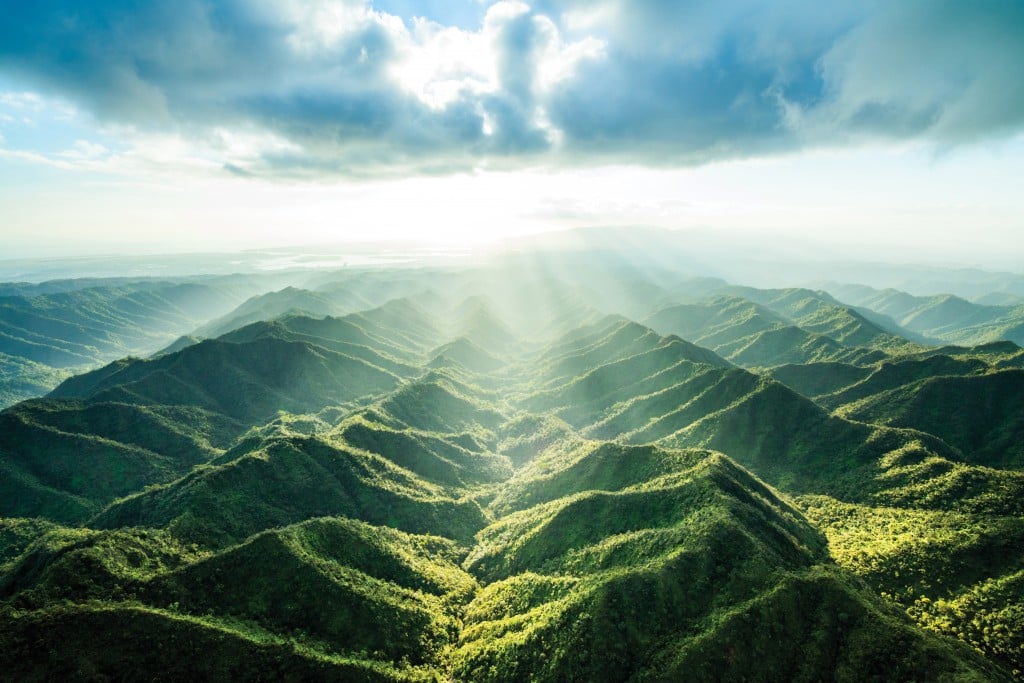 A diverse group of young leaders wrote first-draft visions on nine key issues. They want your feedback.
---
OVERALL VISION
O ke Aloha Ko Kakou Piko a me Ko Kakou Alakai i Pono (o) Hawaii a i Pono ke Ao Nei. (Aloha is in Our Hearts and Our Way to a Better Hawaii and to a Better World.)

THE GENESIS OF THESE VISIONS
Long-term goals are important, because without them, you drift through life and react impulsively to whatever the world throws at you.
Your odds of success are best when you and your team have a shared vision of where you all want to go and how to get there.
Those of us who love Hawaii want a better future for the Islands and their people. An important first step toward that better future is to create a shared vision of tomorrow and how to get there.
A small group of long-time local leaders, led by Duane Kurisu and other members of the Hawaii Asia Pacific Association (HAPA), understood the need for that shared vision – a 100-year vision – but they also recognized that they were not the right people to write it. They would be dead and gone before such a future could be realized. A younger group of local leaders needed to create the vision, because they would be the people who would help make it happen.
The authors are a diverse group of smart and public-spirited individuals, people with a wide range of perspectives and passions, most in their 30s and 40s. People from businesses, nonprofits and government service, from around Hawaii. For eight months, they met, discussed, argued, shared, laughed, dreamed, pondered and wrote, sometimes altogether, at other times in small groups. It wasn't easy. But I am grateful they took on this monumental and vital challenge.
What emerged are nine visions, also called strategic frameworks, that are printed in the following pages. These visions of a better Hawaii contrast immensely with today's reality. To get there, the people of Hawaii will need to disrupt existing systems and existing ways of thinking; drive policy changes in government and private industry; and create unity, partnerships and planning across different sectors and different generations.
These are first drafts and now is the time for everyone in Hawaii to join in the discussion. We want your feedback. Each vision includes an email address where you can send your thoughts, criticism, praise or alternatives. Think carefully about what is best for Hawaii and for our children and grandchildren. Then send us your best ideas.
After your feedback is incorporated, the next goal is refined and improved visions that will be published on a website and in a book from Watermark Publishing. Of course, the final, ongoing goal is a better Hawaii, for you and me, and especially for our children, onto the seventh generation and beyond.
PARTICIPANTS
Here is an alphabetical list of the participants in the discussions and writing of these visions: Amy Kalai Brinker, Brandon Kurisu, Casey Brown,Dana Sato, David Ariyoshi, David Morimoto, Donavan Kealoha, Donovan Dela Cruz, Elisia Flores, Giorgio Caldarone, Hailama Farden, Jared Watumull, Jason Fujimoto, Jason Fujita, Jason H. Haruki, Jason Hirata, Jason Thune, Jeffrey Grimmer, Jessica Worchel, Kaiulani Murphy, Kamanaopono M. Crabbe, Kanakolu Noa, Kawika Burgess, Keaweaimoku Kaholokula, Kelii Anderson, Kihei Nahale-a, Kristen Yamane, Kuuhaku Park, Leah Borsting, Leesa Kim, Lisa Miller, Marcus Iwane, Matt Emerson, Momi Akana, Nalani Choy, Ken Niimura, Rick Barboza, Robert Kurisu, Scott Kuioka, Scott Yoshihara, Sean Nakamura, Stacy Clayton, Tricia Dang and Wendy Kekahio.
Leaders and Organizers: Duane Kurisu, Earl Kawaa, Glenn Miyazaki, Lauren Nahme and Warren Haruki.
I AM HAWAII

This visioning effort goes by the name I Am Hawaii. It is intended as an expression of personal responsibility: Creating a better Hawaii is not the job of someone else, it is the responsibility of you, me and everyone who truly loves Hawaii. I am Hawaii, you are Hawaii, we are all Hawaii.
WANTED: YOUR IDEAS
The visions in this section are first drafts. Even the participants fell the urge to continue adjusting, but it's time for them to put pencils down. What's needed now are your thoughts, criticisms, praise and alternatives. Each sector has an individual email; use it to send your ideas. If you have overall ideas, send them to feedback@IAmHawaii.org.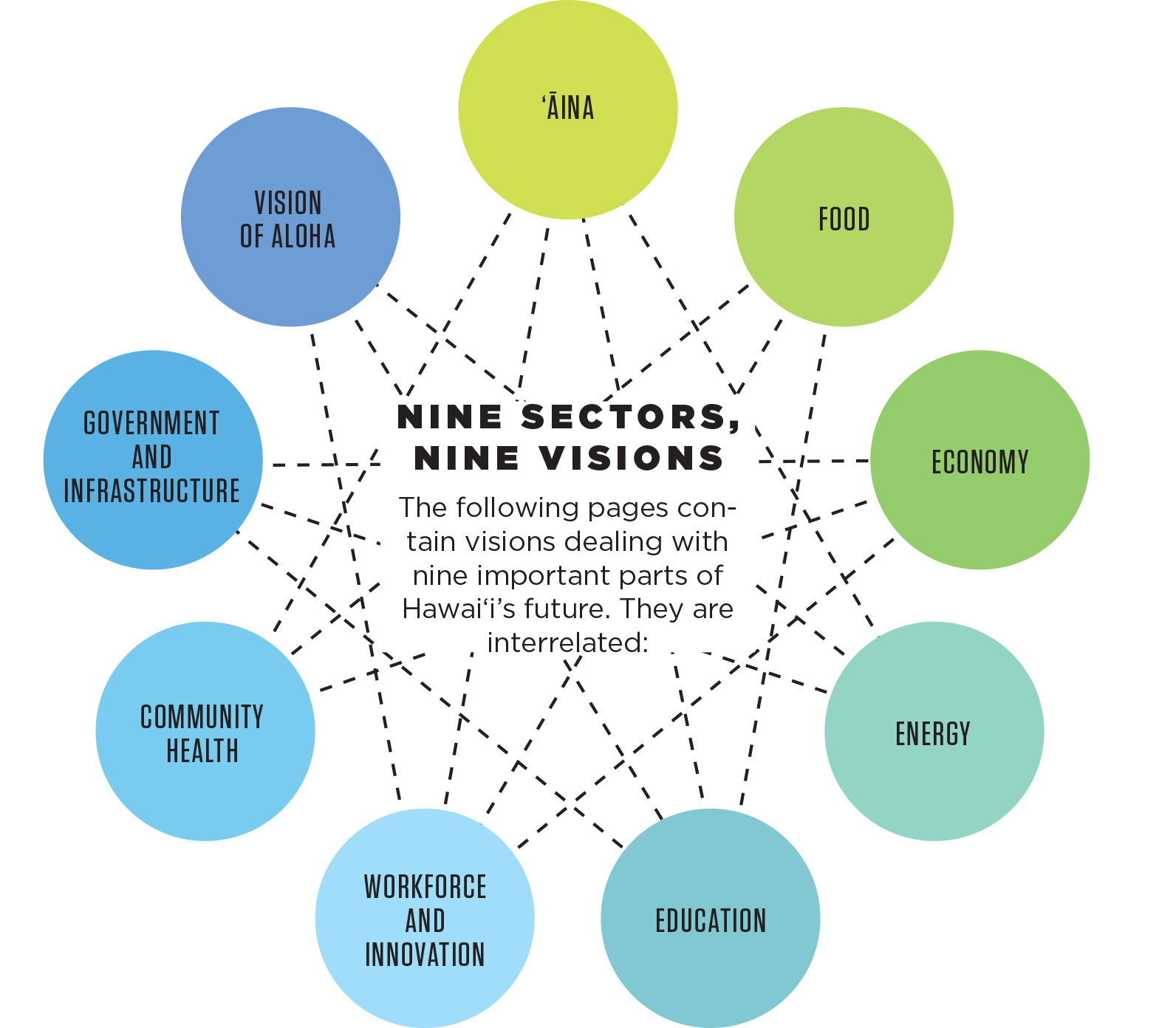 ---
MALAMA AINA
Malama Aina ("Care for the Land") defines a physical and spiritual relationship with our lands and nature itself that actually sustains life. For Hawaiians, everything is directly dependent on and interdependent with the 'āina. It is the very foundation of Hawaii's communities and a reflection of our core values.
He alii ka aina; he kauwa ke kanaka. (The land is chief; man is its servant.)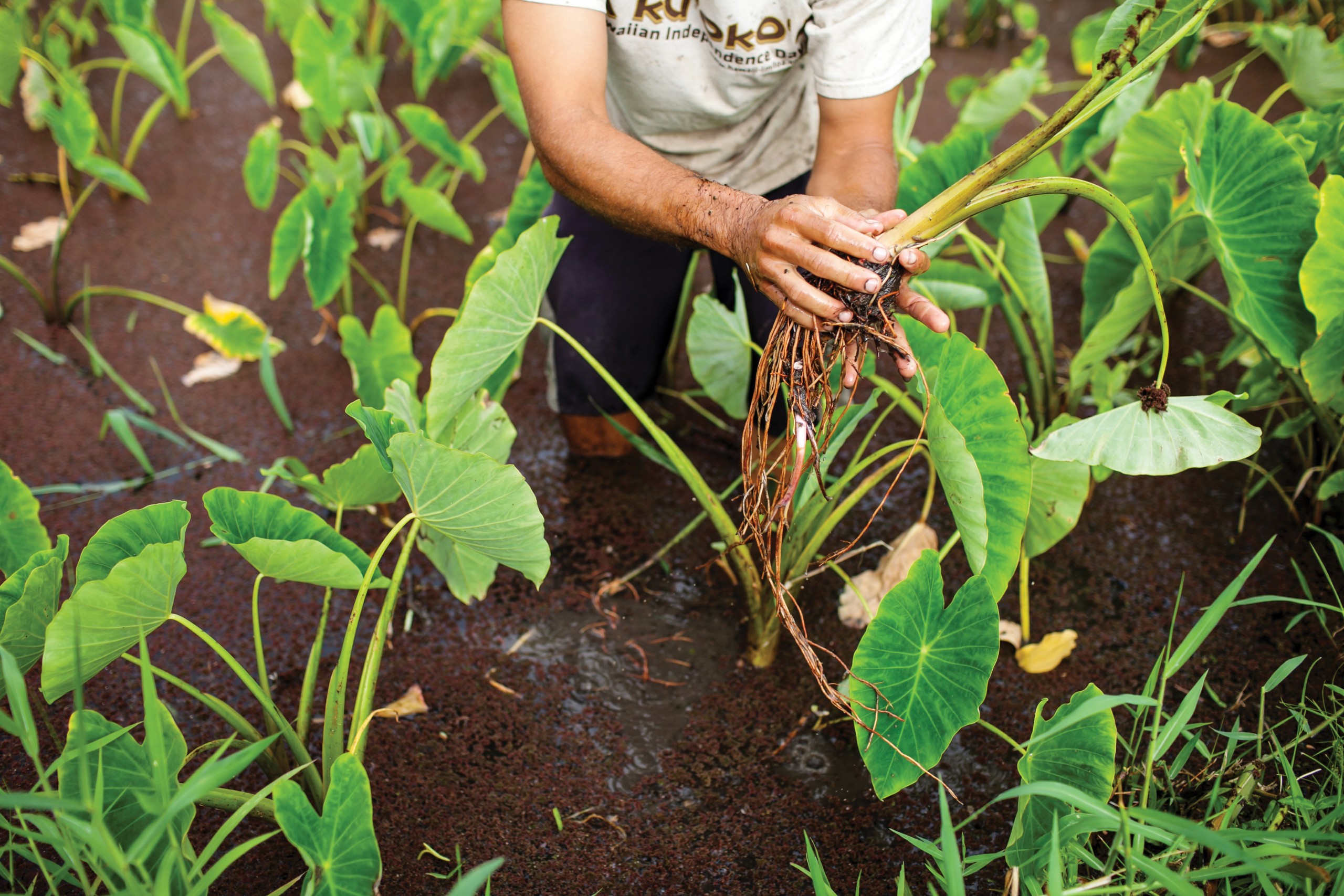 Our ancestors understood the importance of Malama Aina and developed a sustainable land-management system based on their shared values. Sadly, we have drifted away from that system and those values. The result today is a mishmash of regulatory structures, rules and laws that misuse resources and contribute to our inadequate housing, educational challenges, mismanagement of our finite resources, poor planning and other problems. The current system forces many people to leave their communities for work elsewhere and, often, to leave Hawaii altogether.
Our ancestors developed the Ahupuaa System, and today we look to it for guidance to fix our communities and restore our connection to the land. The Ahupuaa System was unique to Hawaii and sustained its people for countless generations by acknowledging the reciprocal relationship between aina and kanaka (man).
The ahupuaa were also more self-sufficient than our modern communities, but they were not completely self-sufficient. Several ahupuaa were grouped into a moku, and the ahupuaa within each moku traded and supported each other. Examples of moku were Waianae on Oahu and Kona on Hawaii Island; in fact, we often still use the same moku to describe unofficial districts on our islands. Still other decisions and economic activity were islandwide under the Ahupuaa System.
The Ahupuaa System encouraged mālama and kuleana by connecting us more closely to our individual communities – or, to use modern English, to encourage civic engagement and public service. If implemented today, the traditional Ahupuaa System could provide Hawaii's people with a more self-sufficient framework to nurture communities that furnish us with homes, jobs, education and recreation all within one ahupuaa or moku. Such self-sufficiency changes the way we plan our communities and the infrastructure required to support them.
VISION STATEMENT
Sharing with the world a model of aina momona (fertile land) through aloha.
MISSION STATEMENT
The mission of the Malama Aina group is to develop a statewide Aina Use plan by implementing sustainable and responsible land-management practices and planning inspired by the Ahupuaa System. That means developing only the lands best suited for meeting the needs of Hawaii's growing population for food, housing and other essentials, and to support a diverse, innovative, thriving economy.
KEY ISSUES
1. The top three land-use issues are: 1. How do we develop a disciplined land-use system that supports the needs of Hawaii's people, leverages the uniqueness of each island and each ahupuaa, AND protects our natural resources and environment, while also sustaining an agriculture industry that is connected culturally to the aina?
2. How do we preserve the aina, along with Hawaii's natural beauty, spirituality and history, and the stories behind them? How can we protect sacred cultural sites and scarce natural resources that are among our most valuable assets? How can we reestablish the sense of reciprocity, respect and responsibility within all of Hawaii's people? We must proactively protect the aina, even as Hawaii's population grows, more people visit from around the world, our economy further develops, the climate changes and the sea level rises.
3. How do we address the major factors that threaten the quality of life of Hawaii's people, such as the severe shortage of affordable housing, the reliance on imported food, an aging infrastructure and the high cost of energy? A cohesive, comprehensive, statewide plan for growth is desperately needed.
CORE VALUES
[ 1 ] Inclusive
Malama Aina shall benefit everyone in Hawaii.
[ 2 ] Collaboration
Encourage broad and sustained community engagement and build public-private partnerships that actualize the best efforts for Malama Aina.
[ 3 ] Respect
Instill and reaffirm the values of Malama Aina in our keiki using school experiences and curricula.
[ 4 ] Kuleana
The ahupuaa required everyone to contribute to its health. Malama Aina will require active participation by each community and its members. Communities should have a sense of ownership of all that happens in their ahupuaa.
STRATEGIC GOALS
[ Goal A ] Preserve and protect Hawaii's natural beauty for current and future generations.
Action A.1: Implement place-based and cultural education programs statewide to teach sustainability and preservation and nurture future generations of environmentally conscious stewards of the aina.
Action A.2: Create and enforce strict laws to protect Hawaii's land and ocean, and encourage all generations to take responsibility for them.
[ Goal B ] Ensure everyone has access to permanent housing.
Action B.1: Identify the best lands to develop for housing on each island.
Action B.2: Establish policies that encourage the construction of affordable housing, including ADUs, and form public-private partnerships when necessary.
[ Goal C ] Develop a statewide plan for growth that evolves thoughtfully and sustainably over time.
Action C.1: Identify and capitalize on each island's uniqueness.
Action C.2: Build world-class infrastructure of water, sewer, electricity, telecom and all forms of transportation.
IMPLEMENTATION
Conceptually, a state strategic planning agency could be created that is independent of the governor and the governor's staff, to ensure its progress survives election cycles. An Aina Planning Committee could be established to implement this Aina Use framework statewide as well as through the counties' jurisdictions. The state Supreme Court provides a possible model for this committee, in that appointments shall be made for long terms, expertise is considered far more important than political connections and there is a moral obligation to seek the common good. It is important to note that there are existing entities, such as the Office of State Planning, Land Use Commission and County Planning Departments, that would need to be consulted and considered when developing this entity.
Personnel of this new department and committee should consist of a paid director and staff plus a volunteer board of directors made up of a diverse set of community leaders and experts representing all facets of Hawaii's population. Aside from staff overhead, the department's budget shall be minimal, with much of the resources provided by volunteers. Timetable for implementation should align with other strategic visioning committees for aina use to provide necessary foundation and support.
As far as possible, decision-making should be delegated to the ahupuaa, the moku and the islands, within state and county jurisdictions. Volunteer boards shall be created at these other levels to guide similar planning. Former leaders of existing land-use agencies would be potential candidates to serve on such committees. Public hearings should be held to seek community input on how to best implement this strategy. Additionally, Hawaii should look to network with like-minded groups beyond the state and U.S. to identify best practices and share knowledge. These can include other first nations, governments, private organizations and nonprofits.
FEEDBACK WANTED
This is a first draft on Malama Aina and we want your ideas on this topic. Send them to aina@IAmHawaii.org.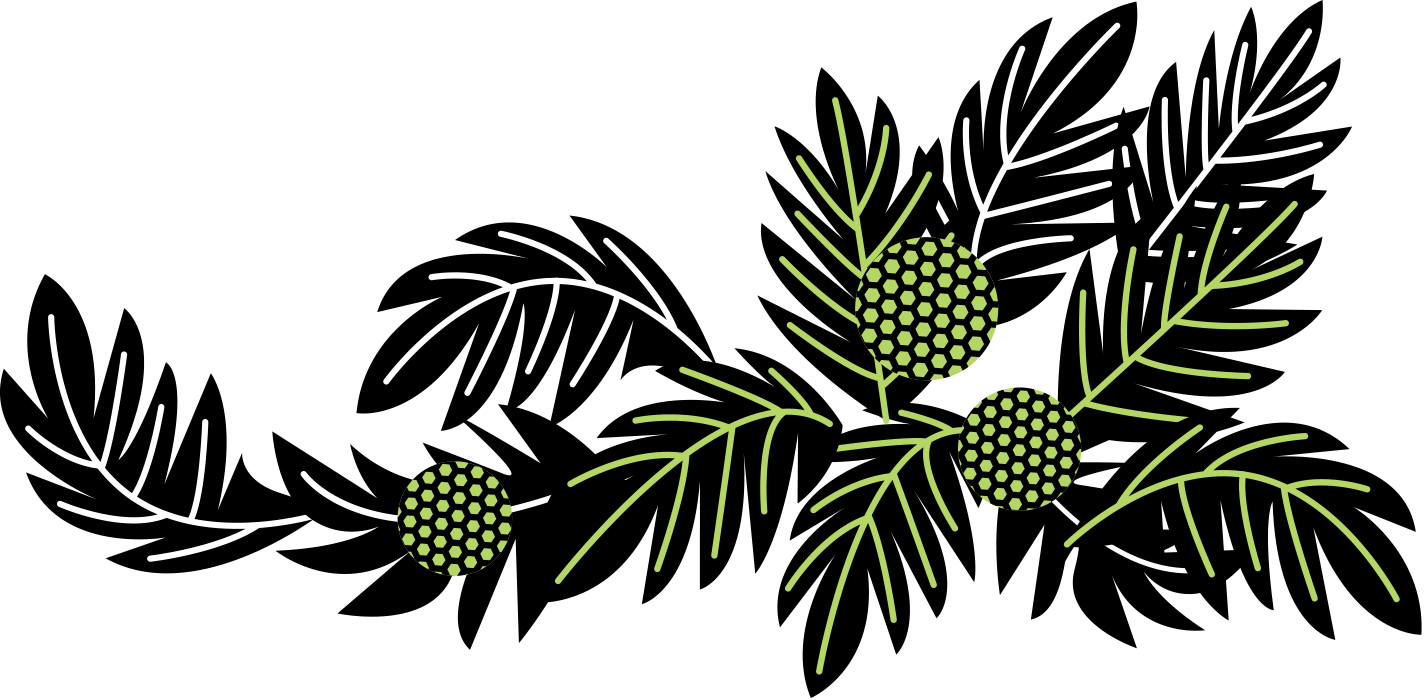 ---
FOOD SECURITY AND SUSTAINABILITY

Over the next 100 years, all families and communities in Hawaii will have access to food from a local farmer. The farmer will provide fruits and vegetables, meat and seafood, dairy products and other foods usually found on the outside aisles of grocery stores.
The farmed food can come from many places: a family's backyard garden or fruit trees; private farms and ranches; community-run or state-run farms and fishponds; and other local enterprises.
VISION STATEMENT
Every family has a farmer!
MISSION STATEMENT
To ensure a sustainable food supply and food security for Hawaii's people through the design and development of infrastructure, other support systems and food resources.
KEY ISSUES
The three top food security and sustainability issues faces current and future generations are:
1. How do we develop an agriculture industry that is connected culturally to the aina? Hawaii has an environment unlike any other state and is one of the world's most isolated population centers. It must rely upon traditional ahupuaʻa practices to sustain its local food supply and security.
2. How can we create an infrastructure and economic conditions that support farmers and feed Hawaii's population? Imported food is cheaper than locally produced food, even when shipping costs are included, which makes it difficult for local farmers to compete. We must take initiatives to support local producers and thereby give Hawaii's people food security and safety.
3. How do we protect Hawaii's food supply during disasters such as hurricanes, tsunami, flooding or sea-level rise? Disaster preparedness and recovery plans focus on restoring seaports, airports and highways so imports can resume. But we must also create ways to help restore local food production after a disaster.
CORE VALUES
These are the values and principles that will guide behavior and decision-making in the local agriculture industry. These core values must be practiced daily, communicated throughout the industry and uncompromising in their application.
[ 1 ] Aloha for each other.
Farmers, families and individuals should collaborate with private and public agencies to promote healthy and abundant food security and production.
[ 2 ] Aloha for one's self.
Food that we eat to nourish our bodies should be of high quality. The connection between food and health should be understood and practiced throughout the industry. Resources such as produce, meat, seafood and dairy products should meet high standards in production, distribution and consumption.
[ 3 ] Aloha for the aina.
A connection with the land as a source for nourishment is a value in its own right. A tradition of caring for the land and preserving land for future generations should be maintained.
STRATEGIC GOALS
[ Goal A ] Establish plans to use the ahupuaa system to enhance agricultural development.
Action A.1: Support and create programs that focus on both education and agriculture.
Action A.2: Support and create urban farms and hyper-local community farms.
Action A.3: Support and create long-term sustainable plans for water, fishing and other natural resources.
[ Goal B ] Provide more and better food security and sustainability.
Action B.1: Protect Class A agricultural lands in perpetuity.
Action B.2: Promote better conditions for farming via incentives, capital, technology and infrastructure.
Action B.3: Create a balance of food regulations.
Action B.4: Provide locally sourced foods with effective marketing and distribution.
[INSERT GOAL C IMAGE]
[ Goal C ] Prepare communities for disasters and treat each other with Aloha.
Action C.1: Develop disaster recovery plans for major hubs and arteries such as ports, airports and highways.
Action C.2: Establish plans with federal agencies to react quickly.
Action C.3: Pass legislation that will aid recovery efforts after a disaster.
Action C.4: Plant one's own garden full of ulu and root vegetables.
Action C.5: Take preventive measures to combat flooding and sea-level rise.
IMPLEMENTATION
This strategic framework will be implemented immediately after approval by authorizing agencies. A budget must be developed as the single most important instrument to make the vision come true. In addition, personnel must be assigned, resources acquired and timetables established to implement actions and achieve the strategic goals.
FEEDBACK WANTED
This is a first draft on Malama Aina and we want your ideas on this topic. Send them to aina@IAmHawaii.org.
---
ECONOMIC GROWTH
The main industries in Hawaii are tourism and government, which includes federal, military, state and county spending. To be a stable, self-sufficient state with well-paying jobs and a vibrant economy, we need to grow additional industries that are well-suited to Hawaii and its people.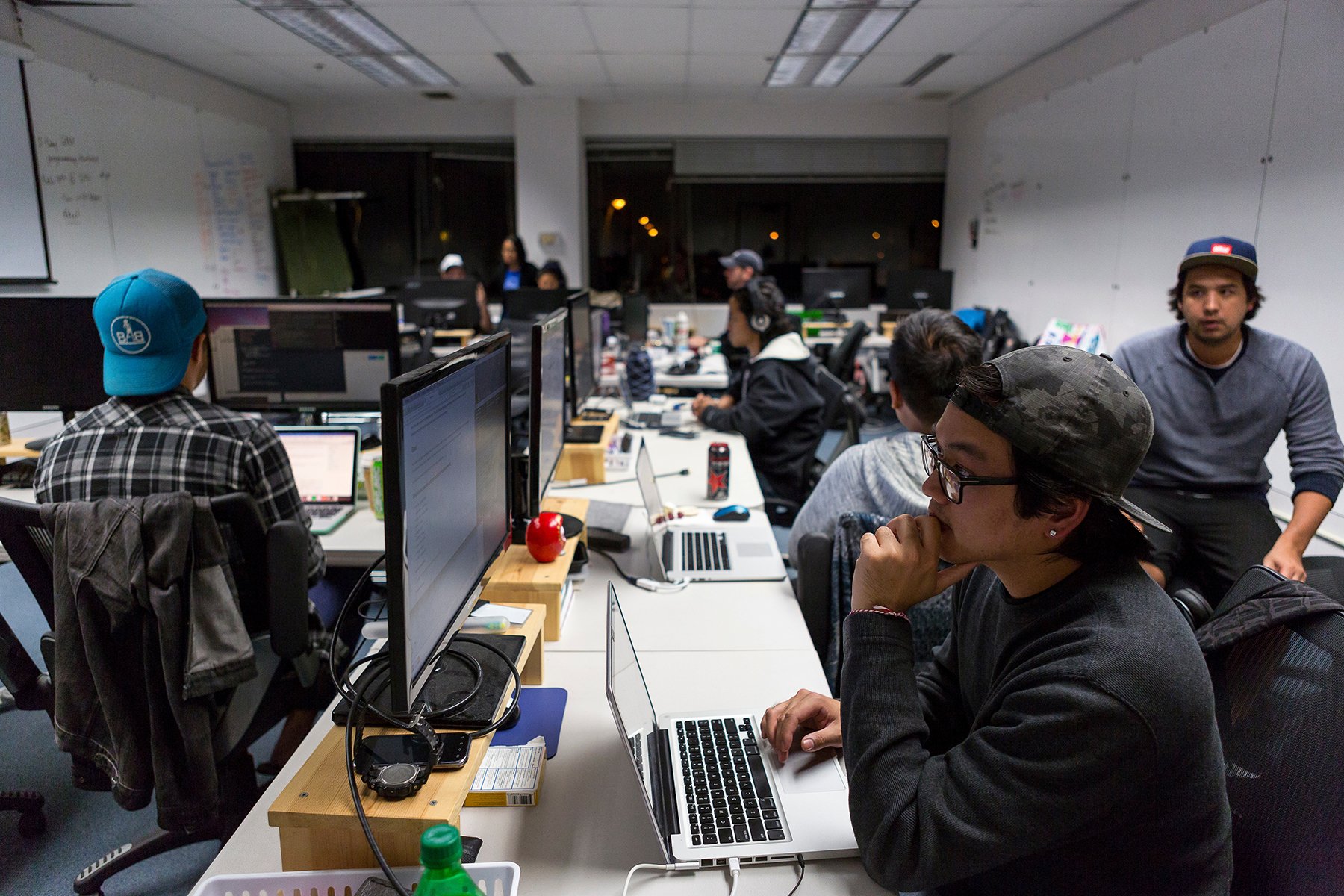 VISION STATEMENT
Hawaii provides residents with rewarding opportunities to live, learn, work and play.
MISSION STATEMENT
To make Hawaii a recognized and sought-after global leader of indigenous values and knowledge, research and development, and emerging technologies, that leverage its unique cultural and geographic strengths to develop statewide and regional economic opportunities.
CORE VALUES
[ 1 ] Kulia I Ka Nuu (Striving for Excellence):
Globally and locally, we will strive to be the best in everything we do.
[ 2 ] Kuleana (Responsibility):
Encourage broad and sustained community engagement and build public-private partnerships that actualize the best efforts for Malama Aina.
[ 3 ] Inana (Creativity/Innovation):
Always seek new ways to improve how we live, learn, work and play.
[ 4 ] Hoolala Pono (Strategic):
Hawaii's economy is a connected system and should be thought of, planned for and executed that way.
[ 5 ] Pukana Ola (Perseverance/Grit):
Have the courage and willingness to face uncertainty and adversity.
[ 6 ] E Kamaehu Kakou (Stand Firm Together).
The people of Hawaii will have a more lasting impact if we can come together and act as one.
KEY ISSUES
1. Hawaii's economic development and long-term viability must be locally and globally interwoven. To achieve this, statewide and regional strengths and opportunities must form a more diverse economy that responds to the unique needs of our Islands while producing highly desired goods and services for the world. If we capitalize on Hawaii's location, biodiversity, multicultural citizenry and strategic partnerships, we will realize greater prosperity and quality of life.
2. Hawaii is the U.S. state with the highest cost of living, yet our average annual wage is below the national average, according to the federal Bureau of Labor Statistics. We need to create an environment and culture that diversifies and improves our local economy, reduces the cost of living, and creates better-paying jobs.
3. Hawaii needs to reverse the brain drain and keep local people here by creating skilled jobs in business, diplomacy, education, healthcare, information processing, technology, science, energy, entertainment and other industries.
STRATEGIC GOALS
The input so far for this vision has fallen into five goals; each will ultimately become a separate chapter of an Economic Development Plan. After further revisions, the draft plan will detail specific strategies and projects to accomplish each goal. Hawaii's economic well-being will benefit by establishing public-private partnerships, attracting private capital and industries, diversifying our portfolio of industries, focusing our population growth in urban areas and creating more localized governance. Here are the five current goals:
[ 1 ] Form partnerships: Identify project partners with challenges and needs that result in similar or complementary outcomes. Public and private resources are jointly harnessed to fund projects.
Create a new Office of Strategic Planning for the State of Hawaii that would think of and plan for Hawaii as one system. This would result in coordinated efforts on economic development and other important issues.
Achieve strategic partnerships and enhance coordination among existing partnerships, including the Agribusiness Development Corp., the High Technology Development Corp., the Hawaii Strategic Development Corp., the Hawaii Housing Finance Development Corp., Natural Energy Laboratory of Hawaii Authority and the Hawaii Community Development Authority. Consider national and global partnerships.
Leverage corporations and authorities: Use statutory powers that have never been truly activated in a coordinated and strategic fashion to achieve synergy or scale and invigorate Hawaii's economy. These agencies can create the needed incentives, financing opportunities and streamlining of government to attract partners with capital. These public-private agencies must continually create opportunities for local small businesses and startups.
Amplify the economic role of the University of Hawaii and other post-secondary institutions: Most globally competitive universities leverage their research to attract companies, investors and foundations. To enhance the diversity of industries in our state, local universities and colleges need to continuously design and adapt strategic curricula for future workforces.
Solicit universities and schools from around the world: Open Pacific campuses across the state. Students from around the world would find Hawaii the perfect educational environment and living laboratory as we simultaneously diversify our economy. Hawaii Tokai International College in Kapolei is an existing example of a Pacific campus in Hawaii.
[ 2 ] Attract private capital and industries: Leverage infrastructure investment to attract private capital and industries. Refocus state and regional priorities by streamlining procurement processes, seeking ways to efficiently attract private capital, and invest in worthy projects to be a global competitor. Planning and development need to be more responsive to changing demographics.
[ 3 ] Diversify Hawaii's portfolio of industries: Clearly define the industries, other than tourism, we want developed by the private sector and, possibly, by foreign investment. Here are some industries and strategies that we think would help meet the goal of economic diversity:
Be the global leaders in renewable energy and environmentally sustainable design. (See the separate vision on Energy further down.)
Achieve statewide and regional centers of industry:
In technology and film, the models include Silicon Valley and Hollywood. Locally, we might consider these statewide and regional centers of industry: Aerospace Technology Park (Hilo); Cyber Security & First Responder Tech Campus (Mililani); Kauai Creative Technology Center (Lihue); and West Oahu Creative Lab (UH West Oahu).
In finance, one model is Wall Street. Locally, Bishop Street is already our financial center.
In diplomacy, one model is Geneva. Locally, we might consider the East-West Center (Mānoa).
In medicine and health, one model is the Mayo Clinic. Locally, we might consider the Pacific Technology Institute on Aging (Wahiawa).
In agriculture locally, we might consider Agriculture Tech Park (Whitmore Village).
Revenue-generating model for agriculture: Diversify the industry, emphasize local food sustainability and security, and preserve agricultural land.
Demonstrate that farming is an attractive profession, that agriculture makes money, and that careers in agriculture will let a new generation of farmers live and work in Hawaii.
Create synergy and scale that reduces the costs of farming and ensures support systems and activities become efficient.
Develop a comprehensive, economically sustainable plan for agriculture that includes farms, packing and processing facilities, distribution systems, infrastructure and water, agri-tourism opportunities, public-private partnerships and long-term investments.
[ 4 ] Focus population growth: Instead of developing outwards, which consumes prime agricultural lands, develop and redevelop in existing urban cores. Our state Legislature and county Councils need to revisit our antiquated land-use laws and implement smart-growth policies.
[ 5 ] Emphasize local governance: Governance is currently organized at the county level. Further organizing government at the town/region levels across the state would promote an ahupuaa approach and could improve the micro-economies of each town/region by generating a sense of kuleana and pride for each community.
Establish mayors of towns who can be likened to the konohiki of the ahupuaa, who would lead and inspire kuleana. Such a system would generate a greater sense of live-learn-work-play in one's own each town/region.
Towns/regions could develop individual and unique strengths that tie in their schools, communities and marketplaces.
IMPLEMENTATION
As part of the next phase of visioning work, we recommend a discussion about setting appropriate targets and documenting critical success benchmarks for the goals. Timelines and resource requirements would also be estimated in the next phase of visioning.
FEEDBACK WANTED
This is a first draft on economic growth and we want your ideas on this topic. Send them to economy@IAmHawaii.org.
---
ENERGY
Energy is expensive and dirty in Hawaii today. But, by mid-century, innovation will ensure everyone's access to abundant, affordable and clean energy – even carbon-negative energy – and will serve as a fundamental building block for new industries, a healthier environment, and social and economic justice in Hawaii.
VISION STATEMENT
Hawaii will lead the world in social and environmental justice through energy innovation.
MISSION STATEMENT
To create the conditions that maximize the social, environmental and economic benefits of producing, sharing and using energy.
CORE VALUES
[ 1 ] Environmental and Social Justice.
Energy will be equally available to all who want to produce, use and share it. The infrastructure of the future will rely on multiple technologies to produce, store and distribute clean, reliable energy. It will be a partnership in which benefits and burdens are shared equally.
[ 2 ] Affordability.
Abundant supplies of energy, and diffused production, storage and distribution costs, will lead to overall decreased energy costs. Energy will be both readily available and affordable, and cease to be a commodity.
[ 3 ] Carbon-Negative.
Hawaii already leads the nation in renewable energy, and innovative technology will lead to even greater achievements. We will achieve 100 percent clean energy, then move from carbon-neutral to carbon-negative energy.
[ 4 ] Liberalization.
Energy abundance will provide (but is also dependent on) liberalizing consumer choice and participation in all phases of the energy life cycle. Liberalized regulations should enable unencumbered energy exchange among producers, users, utilities and governments.
[ 5 ] Innovation Economy.
Abundant energy will remove a key barrier to the creation of new industries. Energy-intensive services and manufacturing will be possible.
KEY ISSUES
1. Prioritize Energy-Efficiency Education and Investment.
Put extensive education and intensive focus on energy efficiency in the built environment and transportation sector. A clear, deep and widespread understanding of how fossil fuels and energy overall affect our future is essential to Hawaii's success.
2. Generation and Distribution.
Technology is essential to our clean energy future. But improving production, storage and distribution technology is a double-edged sword, because it both enables and impedes our clean energy future. In the future, however, continuous technological improvements will make it cheaper for individuals and companies to generate and sell energy, and we may experience over-supply. Hawaii's evolving energy problems will require shifts in policy, politics and the economic and social relationships between individuals and between individuals and the utility to actualize a future with more benefits than burdens.
3. Infrastructure for the Common Good.
Despite some people's best efforts, no man is an island. Our physical and social interconnectedness, the "grid," must exist in some form to ensure reliable, high-quality energy. New technologies enable individuals or small communities to generate, store and even share energy, and disconnect from the larger grid. But no one can insulate themselves against all natural disasters, so reliability requires broad energy connectivity.
STRATEGIC GOALS
[ Goal A ] Emphasize Energy Efficiency
All energy stakeholders involved in planning and implementation must coordinate to emphasize energy efficiency. New public policies will redirect resources toward reducing energy and fossil fuel demand as quickly as possible.
Implementation: Create or reinforce programs to help residents and the private sector understand available technology, incentives and long-term benefits.
[ Goal B ] Amplify Existing Efforts & Partnerships
Various efforts are underway to define goals, indicators, policies and projects in the energy sector: Aloha+ Challenge, Hawaii Clean Energy Initiative, Hawaii Statewide Transportation Plan and other initiatives. But opportunities remain to better communicate these broad, long-range efforts to tourists and locals.
Implementation: Strategic communication should motivate stakeholders who are on the sidelines or do not fully understand these energy efforts.
[ Goal C ] Reduce Barriers and Bureaucracy
Hawaii's current energy sector is laden with barriers to entry and inefficient bureaucracy. The Public Utilities Commission has too few resources to properly do its work; appropriations are necessary to reduce energy demand, and increase the supply of alternative energy and alternative transportation. Barriers to entry or innovation must also be removed for private stakeholders, whether large, longstanding companies like Hawaiian Electric Industries or startups with new products or services that would serve Hawaii. Reform without changing the existing system is unsustainable, inefficient and wasteful.
Implementation: Additional resources must be directed to the Public Utilities Commission. A complete statewide analysis of policies or procedures that impede the public and private sectors from fair and fruitful engagement must be finished and made public as soon as possible.
[ Goal D ] Connect Key Sectors and Investments
A growing body of knowledge shows the links between health and energy. These connections are rarely explored in either energy or health conversations. As a result, decision-making for a project that focuses on energy or fossil-fuel reduction may miss nuanced changes or potential investment that would ultimately result in greater short- and long-term impacts. As an example, a school lighting project may be planned solely to reduce energy use and cost. The school will save money, but perhaps a key partner in the health sector would support part of the investment – or even add resources for greater energy reductions – if the benefits of a healthier space for students and staff were clearly articulated.
Implementation: A multisector effort to understand and communicate the potential health benefits of energy projects that can serve and synergize existing energy AND health efforts.
PRINCIPAL OUTCOME
Energy innovation will include not only the technology of production, but the means of storage, fair distribution, affordable consumption and carbon sequestration. A society of energy innovation will ultimately be defined by energy abundance. The historical technological, economic, social and political barriers in our current energy lifecycle (which magnify scarcity) will disappear. Opportunities for presently unimaginable innovations will be available.
FEEDBACK WANTED
This is a first draft on energy and we want your ideas on this topic. Send them to energy@IAmHawaii.org.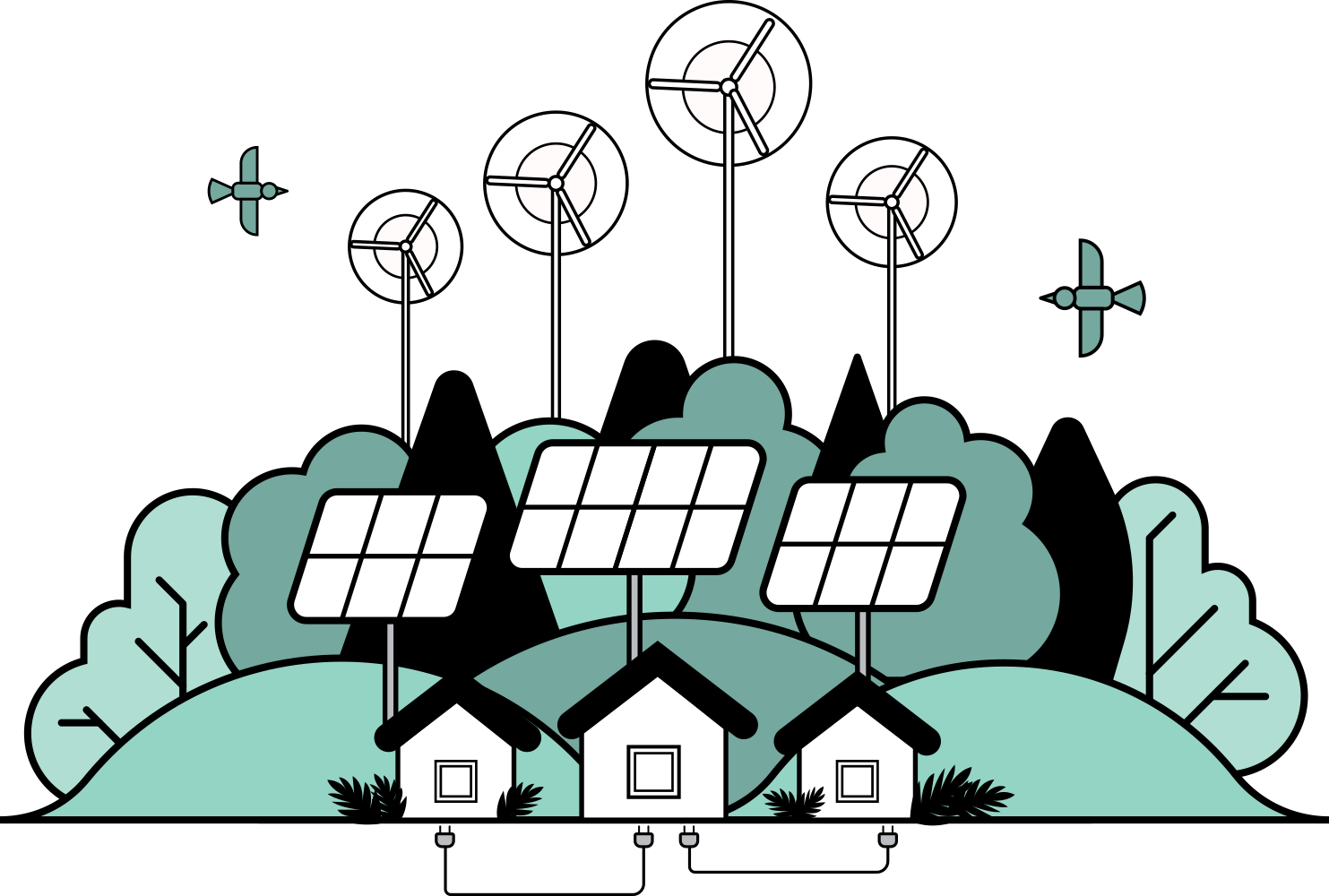 ---
EDUCATION
Education has long been a hoped-for catalyst to equip Hawaii's youth and adults with the skills and knowledge to be successful, a way to create a better future for them, and a vehicle for reaching broad community, state and worldwide goals. This has been highlighted by Gov. David Ige's sentiments, "Our innovation economy depends on a well-educated workforce to meet the state's goals in renewable energy, locally grown food production, environmental stewardship and more." These cross-sector connections are clear, and the success of Hawaii is inextricably dependent on the success of our education system.
Recognized as the oldest education system west of the Mississippi, the early history of education in Hawaii is one of highs and lows. The roots stem from the establishment of Lahainaluna School in 1831 to the launch of the National Department of Education in 1841 by King Kamehameha III. Several unique and progressive elements characterized education in Hawaii then: Hawaii was one of the only nations with a compulsory education system that began with preschool (footnote 2); there was a literacy rate of over 90 percent in the Islands (footnote 3), and Hawaii earned a gold medal for its education system exhibit at the 1867 World's Fair in Paris (footnote 4).
Following the overthrow of the Hawaiian Kingdom in 1893, Hawaii's education system dramatically shifted into the context of "international imperialism, racism and economic disparities" (footnote 5). In 1896, teaching in the Hawaiian language was outlawed, a ban that lasted for nearly four generations until state laws were changed to allow for Hawaiian-language-immersion instruction beginning in 1986 (footnote 6).
Hawaii's education system today highlights successes occurring at individual schools and through statewide initiatives: the formation of a coalition led by educators to prepare students for careers; the development of Nā Hopena Ao, a state Department of Education-wide framework that "honors the quality and values of indigenous language and culture of Hawaii"; and strengthening of partnerships between K-12 and higher education institutions.
Still, education in Hawaii continues to be fraught with challenges of academic disparities, teacher retention, funding allocations, and college readiness and completion. With over 200,000 school-aged keiki and over 50,000 students attending the University of Hawaii, our education system – from preschool to post-high school and encompassing public, charter and private schools – must do better. The stakes have never been higher.
As a starting point, this committee boldly asserts that the current system, at best, needs significant transformation; at worst, it is broken and beyond repair. This committee readily admits, however, this paper does not contain all the necessary solutions to the current system's problems. Instead, this committee will attempt to lay a framework that will facilitate conversations to challenge current thinking and spur positive change.
VISION STATEMENT
A Hawaii in which all of its people are lifelong learners.
MISSION STATEMENT
Hawaii's education system, locally designed and globally recognized, supports all of Hawaii's youth to become healthy, respectable and conscientious kanaka with the ability to shape their own individual and collective futures.
[BUG – FEEDBACK WANTED]
KEY ISSUES
In developing an education, visions for Hawaii, the following issues need to be thoroughly understood, debated and designed against.
1. How do we enable our children to shape their own individual and collective futures to be contributing members of our society?
Education will continue to be one of the key contributors in shaping a future. Education must provide youth with the knowledge, skills and abilities to keep up with the world's evolution and to drive positive changes.
2. How do we create and sustain an education system that benefits all?
A powerful education system is one that innovates to inspire and enable all learners to reach their highest potential. Our education system bust be sustained through stable resource streams that are more integrated and diversified.
3. How does education embody and instill Native Hawaiian histories, values, practices, believes and language in the future generations?
Hawaii's land, people and culture are precious assets and have the potential to be global competitive advantages. Thus, education plays a key role in intergenerational perpetuation and revitalization of Native Hawaiian culture.
CORE VALUES
[ 1 ] Aloha
Everyone is treated with respect, dignity, empathy and compassion.
[ 2 ] Innovation
Creativity and adaptability must permeate Hawaii.
[ 3 ] Resiliency
The ability to persevere and prevail in the face of the difficult challenges ahead.
[ 4 ] Resourcefulness
Effectively and efficiently use Hawaii's natural and capital resources.
STRATEGIC GOALS
Major disruptions, advancements and rethinking of education in Hawaii needs to occur. The following goals and actions serve as launching points for discussion, critical examination and – most important – change.
[ Goal A ] Create an Education Reform Initiative – led by the newly created State Office of Strategic Planning – with the goal of conceptualizing and designing a new education system for Hawaii.
Action A.1: Develop stronger ties between Hawaii's public education system and Hawaii's public higher education system. As workforce requirements continue to evolve, the learning processes and mechanisms implemented within the University of Hawaii System need to be shared with the teachers and administrators in our public K-12 system. As the university becomes a global leader in research and innovation, funding support and knowledge can trickle down to our public school system.
Action A.2: Instill, educate and reaffirm the values of aloha in our keiki from a young age in school exercises and standardized curriculum. Foster behaviors, practices and perspectives consistent with and contributing to a Hawaiian worldview. Hawaiian language and culture should be implemented and required at appropriate points in K-12 curricula. As Native Hawaiian-serving organizations, the University of Hawaii, Kamehameha Schools and the Office of Hawaiian Education of the state Department of Education should partner to lead this effort.
Action A.3: Practices around moku, a traditional land division consisting of several adjacent ahupuaa, shall be considered to create a more decentralized education system to address region-specific issues and provide customized learning. The moku shall serve as a constant reminder that the sustainability of land, water and other natural resources plays a vital role in the education of our keiki.
[ Goal B ] Promote all aspects of a learner's growth, including skills, knowledge and human development.
Action B.1: Emphasize technical and factual knowledge in combination with learning how to learn, and learning what to do with what you know.
Action B.2: Instill strong social, communication and interpersonal skills so learners can effectively and harmoniously interact with others.
Action B.3: Teach how to innovate and learn from failure. Cultivate lifelong skills such as resiliency and self-efficacy, which is the belief that you are capable or can accomplish a task.
Action B.4: Encourage and allow learners to be drivers of their own learning. For example, project-based learning.
Action B.5: Include holistic well-being (including emotional, spiritual, physical and cognitive health) as an integral part of a child's learning and development.
Action B.6: Normalize behaviors, practices and perspectives consistent with and contributing to a Hawaiian worldview.
Action B.7: Ground learners in who they are, where they come from, the importance of being good and moral people, and their connection and contribution to larger Pacific and global communities.
Action B.8: Empower learners to recognize and trust their own intuitions.
[ Goal C ] Create a new approach to delivering quality education to our people.
Action C.1: Revamp our methods in attracting, preparing and retaining world-class teachers. Place greater emphasis on hiring subject-matter experts as teachers. Strive for a state in which teachers are viewed as among the most important members of society, and the status of teachers is on par with lawyers, doctors and other prestigious professionals. Increase pay and benefits to reflect this new perspective.
Action C.2: Free education from the "four walls" of a physical school. Facilitate the movement of learners from one school to another to allow for a tailored curriculum for each learner.
Action C.3: Increase the effectiveness of online learning so learners can explore topics that are physically taught elsewhere.
Action C.4: Increase corporate-learning partnerships with the private sector. Further emphasize real-world experiences where learners can interact directly with industry experts at their place of work.
[ Goal D ] Develop funding strategies to catapult our education system.
Action D.1: Identify areas within our education system where strategic partnerships with the private sector would improve educational outcomes, results and efficiency.
Action D.2: Establish the UH System as a global leader in research and innovation. By focusing on areas such as astronomy, oceanography and agriculture – where Hawaii has competitive advantages – the UH System can attract significant investment that will trickle down through stronger ties with our education system.
Action D.3: Explore the possibility of the University of Hawaii Athletics program joining a power conference such as the Pac-12 (Pac-14), which would enormously boost the local economy through national media and sponsorship deals. Hawaii's different time zone and later start times for games provide additional revenue opportunities for the conference and the program. The additional revenue generated can be used to build world-class facilities and, through stronger ties with our public education system, help to improve the quality of education for our keiki.
FEEDBACK WANTED
This is a first draft on education and we want your ideas on this topic. Send them to education@IAmHawaii.org.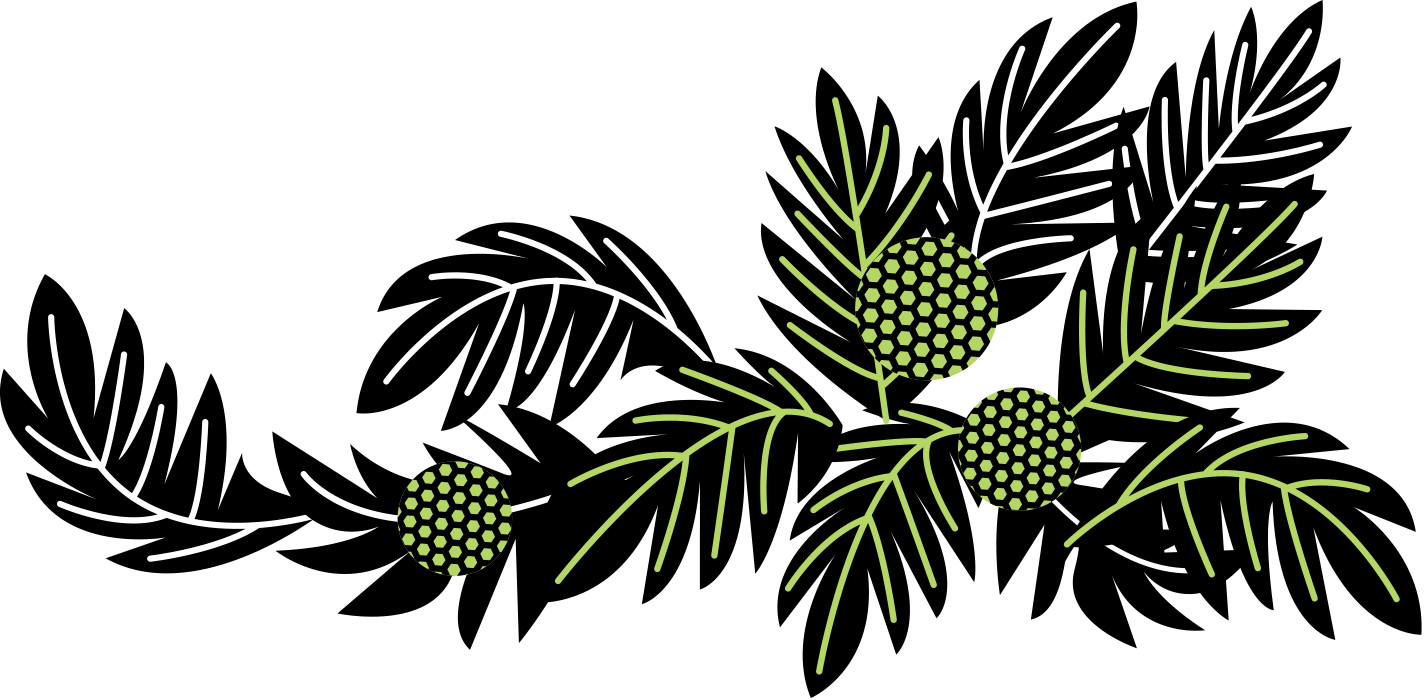 FOOTNOTES: 1. Working Draft of Hawaii's Blueprint for Public Education (December, 2016), page 4, tinyurl.com/Hawaiipubliced; 2. Working Draft, page 6; 3. https://apps.ksbe.edu/kaiwakiloumoku/node/606; 4. Working Draft of Hawaii's Blueprint for Public Education (December, 2016); (page 6); 5. Kameelehiwa; Osorio; Goodyear-Kaopua; Kaomea as cited in Working Draft, page 6; 6. This renaissance gained momentum and continues today with an Aha Punana Leo network of Hawaiian medium preschools (www.ahapunanaleo.org/), the creation of Na Hopena Ao by Hawaii Department of Education's Office of Hawaiian Education (www.hawaiipublicschools.org/TeachingAndLearning/StudentLearning/HawaiianEducation/Pages/HA.aspx), the development of assessments in the Hawaiian Language, and the University of Hawaii's commitment to "being a foremost indigenous-serving institution" (blog.hawaii.edu/strategicdirections/).
---
WORKFORCE DEVELOPMENT AND INNOVATION
Hawaii's workforce is skewed toward tourism and government. In January 2017, 19.4 percent of workers were employed in government jobs and 18.4 percent in leisure and hospitality jobs; only 1.4 percent were in "information" jobs, such as telecommunications, data processing and information services, and creative jobs such as filmmaking, according to the federal Bureau of Labor Statistics.
Conversations around diversifying and "greening" Hawaii's economy have been happening in earnest for many years. These conversations rarely, if ever, look to the Native Hawaiian community for leadership. This lack of meaningful inclusion represents a missed opportunity for Hawaii to help develop localized hubs of radical innovation: pre-contact Hawaiians created vibrant, environmentally enhancing industries that localized abundance into each ahupuaa. Allowing the heirs of this system to pull from the intellectual framework of their traditions will go a long way toward creating new sectors.
Beyond profitability, these culturally informed innovations will revitalize long marginalized communities while creating contemporary variants of traditional ecological practices. These partnerships will help us address the impacts of climate change and wealth disparities on our environment and way of life. They bring needed expertise to the table as learning communities design and galvanize the innovations that will expand the emergent green workforce.
VISION STATEMENT
Hawaii creates and nurtures a vibrant, inclusive, knowledge-driven innovation sector that touches all industries, and is based on its people, environment and cultures.
MISSION STATEMENT
This innovation sector, grounded in the values of aloha, will develop world-class (potentially exportable) products and services that serve the land, communities and human relationships. The results will be responsible economic growth, shared success, environmental sustainability and high quality of life.
KEY ISSUES
1. Retain precious human capital.
Many of our brightest young people leave the Islands because they believe there are no opportunities here. More worrisome, young people in underserved communities rarely get a chance to achieve their potential. We must create educational pathways and career opportunities that pull them back or keep them here. We must also create the conditions in which they can create their own career opportunities.
2. Challenge antiquated assumptions.
There is a pervasive belief in Hawaii that we cannot compete economically on a global level. We must celebrate and support local companies that are world leaders and untrue other organizations and industries the can compete with the world's best.
3. Island carrying capacity.
Recognizing that Hawaii has limited land but a wealth of natural resources we must develop innovative solutions grounded in interconnected sustainability, so we can manage our natural resources, increase local food production, develop renewable and clean energy, and grow a green workforce.
4.Develop new sectors
Hawaii's economy is dependent on tourism, service industries and government spending. We must diversify beyond these sectors into technology fields.
CORE VALUES
[ 1 ] Practice Aloha
We will innovate and excel by emphasizing traditional Hawaiian values, such as aloha (deep connectivity), kuleana (clarity of one's role) and pono (an unswerving/unflinching accountability).
[ 2 ] Inclusive
We will innovate and excel by being inclusive, not elitist.
[ 3 ] Sustainability
As an island people, we understand the importance of sustainability in all we do.
[ 4 ] Openness
We will be open to new approaches and other ways of knowing, and look for ways to incorporate and drive innovation and Hawaii forward.
STRATEGIC GOALS
[ 1 ] An educational system that empowers every learner across all ages with 21st century and/or vocational skills along with a firm grounding in aina-based practices and island values.
[ 2 ] Innovation clusters throughout Hawaii that bring together organizations, businesses and people from different backgrounds, educations and experiences (personal and professional) to learn about and work on innovative solutions in many areas, including:
Sustainability and ecological resource management;
Renewable energy;
Sustainable community food systems;
Hospitality;
Healthcare and wellness;
Arts and media;
High technology;
Social services; and
Entrepreneurship.
[ 3 ] Publicly accessible innovation hubs across Hawaii that provide these specialties and services:
Cultural practices;
Farm lots;
Fabrication labs;
Co-working spaces;
Design labs; and
Maker labs.
SOLUTIONS
[ 1 ] A more flexible, sustainable economy ($1 invested here = $5 in circulation here).
[ 2 ] A governance structure oriented toward shared responsibility and wealth.
[ 3 ] Develop a critical mass of innovative problem solvers who are grounded in the core values.
Developing that critical mass will encourage more local hiring for tech jobs, including data analysts, designers and programmers.
That will attract low-footprint, compatible businesses that are developing innovations aligned with our core values.
[ 4 ] Tech and Green workforce development.
Use modern technology tools and methods to solve island problems while also developing an island worldview cultivated through land stewardship, cultural practices and sustainability.
Develop and nurture innovation hubs across Hawaii; places where people can go to learn entrepreneurship and collaborate.
[ 5 ] More responsive and responsible government, and more flexible unions.
Better alignment between government, businesses and workers.
FEEDBACK WANTED
This is a first draft on educuation and we want your ideas on this topic. Send them to education@IAmHawaii.org.
---
COMMUNITY HEALTH
Community health is the collective physical, emotional, social and spiritual well-being of a group with a shared identity, locale and aspirations.
Mohala i ka wai, ka makaak ka pua. (Flowers thrive where there is water, as thriving people are found where living conditions are good.)
Community is a place and space where people can live, learn, work, play and age well and thrive. Social determinants of a community's health and well-being are its political, economic and social conditions, and their distribution across society. Cultural determinants are the socio-cultural factors that influence a community's health and wellbeing, such as the ability to exercise a group's cultural identity and affiliations without prejudice in the larger society.
Thus, community health encompasses economics, education and workforce, housing and land use, sustainable energy, food security, public policy and culture. A measure of success in this area would be health equity – no noticeable gaps in morbidity and mortality among social groups, regardless of ethnic, religious, socio-economic status, gender/sexual identity, acculturation status and age/generational status. We use the Hawaiian concept of Mauli Ola to describe optimal health and wellbeing.
VISION STATEMENT

Aloha practiced across all communities in Hawaii to achieve Mauli Ola.
MISSION STATEMENT

To promote optimal health and well-being for all communities by achieving a balance among the physical, emotional, spiritual, cultural and social facets of our society and people's lives.
KEY ISSUES
Here are the top four road challenges facing current and future generations regarding the realization of Mauli Ola for all communities:
1. There're challenges to achieving optimal physical well-being for all within and across communities in Hawaii. For example, there are large difference in community safety (including crime and infrastructure); in accessing quality preventive health care, healthy foods and affordable housing/rentals; and in physical activity options (examples: parks, bike paths and hiking trails).
2. There are challenges to achieving optimal spiritual/emotional well-being for all within and across communities in Hawaii. For example, there are large differences in achieving a livable wage, job opportunities, tolerance of individual differences(examples: ethnic, religious and sexual orientation), and access to cultural institutions/practices.
3. There are challenges to achieving optimal social well-being for all within and across communities in Hawaii. For example, there are large differences in the availability of social support; in the size and types of social networks available; in access to timely social services and diverse social activities; in family dynamics due to economic and psychosocial stressors; and in the availability of community centers or gathering places (kipuka) for families and communities.
4. There are challenges to achieving optimal economic well-being of all within and across communities in Hawaii. For example, Hawaii has the country's highest cost of living among the states, including the highs housing costs, but Hawaii's average annual income is below the national average.
CORE VALUES
[ 1 ] Laulima
Working collaboratively toward shared aspirations.
[ 2 ] Pilina
Valuing community relations and civic engagement.
[ 3 ] Aloha
Extending compassion and goodwill.
STRATEGIC GOALS
[ Goal A ] Every community has fair and equitable access to resources to ensure optimal physical well-being that respects its unique cultural identity and preferred modes of living.
Action A.1: Private-public partnerships invest in community-based culturally relevant health promotion programs and services.
Action A.2: Establish policies to ensure vehicular and pedestrian safety, such as usable sidewalks, median strips on high-traffic roads, and crosswalks and traffic signals in high-traffic areas.
Action A.3: Invest in additional affordable housing and rental developments.
Action A.4: Establish a farmers market in every community to ensure availability of fresh fruits and vegetables and to support local farmers.
Action A.5: Establish an environment that encourages natural or spontaneous physical activity, such as outdoor workout stations, biking paths and walking trails.
[ Goal B ] Every community has fair and equitable access to resources to ensure optimal cultural, emotional and spiritual well-being that respects the community's unique cultural identity and preferred modes of living.
Action B.1: Establish policies to protect historical and cultural places and spaces that promote spiritual and emotional well-being.
Action B.2: Educate all community members of the historical and cultural significance and relevance of their community and its people, places and spaces.
Action B.3: Ensure each community has access to relevant religious and spiritual institutions and support systems.
Action B.4: Foster a culture of aloha for diversity and acceptance of individual and group differences.
Action B.5: Mālama Aina (responsible stewardship of nature) practiced by all members of every community.
[ Goal C ] Every community has fair and equitable access to resources to ensure optimal social and family well-being that respect its unique cultural identity and preferred modes of living.
Action C.1: Establish community centers that can serve as kīpuka or puuhonua (places for refuge and assistance) for residents and visitors. One example is the Keiki o ka Aina Family Learning Centers.
Action C.2: Invest in cultural-based charter schools in every community to foster cultural and community engagement while strengthening education.
Action C.3: Invest in public schools in every community to improve the quality of education and innovation.
Action C.4: Increase the number of parks and recreational facilities to promote social interaction and cohesion.
[ Goal D ] Every community has fair and equitable access to resources and opportunities to ensure optimal economic well-being that respects their unique cultural identity and preferred modes of living.
Action D.1: Establish a community-based economic system to increase jobs and reinvestment back into the community, such as through agriculture, aquaculture, tourism, and other products and commodities.
Action D.2: Establish a balance between Malama Aina (responsible stewardship of nature) and economic viability.
IMPLEMENTATION
[ 1 ] Partnerships (one to three years):
Among developers, healthcare providers, social service agencies and policymakers to address homelessness and affordable rentals/housing.
Among the University of Hawaii, Kamehameha Schools and Department of Education to improve the public school system and promote cultural-based charter schools.
Among social service agencies, UH and policymakers to design a healthier community infrastructure.
Among Office of Hawaiian Affairs, UH, historical societies, Kamehameha Schools and community members to research and educate communities on the historical and cultural significance of their communities.
[ 2 ] Legislative actions (one to five years):
Introduce and support bills that would increase the minimum wage so it is a livable wage.
Introduce and/or enforce legislation to protect historical and culturally meaningful places from development or over-development.
Allocate resources to improve the physical infrastructures of communities that suffer many pedestrian and head-on-collision deaths.
FEEDBACK WANTED
This is the first draft own community health and we want your ideas on this topic. Send them to health@IamHawaii.org.
---
GOVERNMENT AND INFRASTRUCTURE
Government is defined by the people involved, the system in place, and the process used to create and oversee the policies that support our community. This strategic framework focuses on two components: the people who represent and serve our community within government, and the overall community that contributes to better civic engagement.
People in government have the authority to create and implement public policy. They must be accountable for their decisions and responsive to the society they represent – its past, present and future. Yet, the public perceives there is less accountability and less community representation today than in the past, and that the system for public engagement is outdated. In addition, long-term planning is severely inadequate because of many issues, including turnover due to elections and administration changes; no designated statewide government office managing long-term planning and implementation; and lack of leadership to drive long-term planning.
On the other side, we need greater civic engagement. The community must recognize how crucial it is to be better informed about how government works, about issues and decisions, and how to participate in elections and the political process. Unfortunately, year after year, Hawaii ranks last in the nation in voter turnout, according to the Nonprofit Vote and the U.S. Elections Project. Only 43 percent of eligible voters cast ballots in the 2016 general election in Hawaii – the only state where less than 50 percent of eligible voters cast ballots.
Today, there is widespread apathy toward government and significant challenges to reaching a public consensus on the future of Hawaii. Within the large system, the engagement process has failed to keep up with modern multimedia communications, efficiencies in technology and effective overall communication strategies. With improved government processes, which are the kuleana of officials, the public and the government system can incrementally improve and address major issues such as infrastructure and the specific needs of our people, today and tomorrow.
VISION STATEMENT
A government that works for everyone.
MISSION STATEMENT
With aloha in our hearts, provide thoughtful, quality public services that support the people of Hawaii and the long-term sustainability of the Islands.
KEY ISSUES
1. It has been 39 years since the last Hawaii State Constitutional Convention. Since then, significant changes have occurred throughout society and new generations are being called on to manage and lead. To address these social and economic changes, we must reform and reinforce our government's foundational structure. For example, government must appeal more to capable people, because weened many more of them to serve and engage if we are to solve the numerous issues facing Hawaii today. We need to plan long term and use technology more to improve government. Better rules of engagement for elected officials – such as minimum qualifications full-time salaries for elected offices instead of part-time salaries, and divestment of conflicts of interest – are among the areas that can significantly increase community engagement.
2. focus on public communication and education. By creating long-term opportunities to improve community, engagement, we can begin to reinvigorate our community with greater knowledge and background on the issues affecting our communities, such as the shrinking workforce, high cost of living and homelessness. By bulging a stronger foundation and deliberate long-term action plans that support the whole family through all ages, and the diversity of families, government agencies will create more familiarity about how the system works, which would led to deep interest and greater engagement.
CORE VALUES
[ 1 ] Kuleana
We each have a responsibility to our community. Government officials and employees have a responsibility to the community. They must demonstrate their kuleana through clear goals, objectives, measurements, accomplishments and proven change.
[ 2 ] Pono
There is a need for structure and systematic procedures to ensure a pono process. This includes bringing the public onboard through clear channels of communication and public service announcements that educate the general public on issues, alternatives and the short-term and long-term social and economic impacts.
STRATEGIC GOALS
[ Goal A ] Increase Government Accountability
Action A.1: Adopt and better utilize technology to run government and deliver services. Use best practice in web/mobile design for public use to provide a central location for citizens to find information. This should include updating technology to reflect best practices in communication and marketing, and creating easy-to-navigate systems to inform the public about candidates and officials, bills and laws with clearly defined opportunities for engagement, and results of decisions. Through non-constitutional organizational structure, link government agencies and officials to coordinate activities, pool resources for economies of scale, invest in capital-intensive projects and for other coordination. To learn more on this subject, you can read a report by Bruce J. Perlman called "Governance Challenges and Options for State and Local Governments" at tinyurl.com/reformideas.
Action A.2: Use multimedia best practices to inform individuals and families about government services, transportation options and much more.
[ Goal B ] Improve the processes of government to reflect its kuleana to the people
Action B.1: Reorganize government to allow each moku (a region consisting of several adjacent ahupuaa) to advise government agencies on moku-specific program planning and priorities, as well as budget allocations. This creates more connections and touch points for public engagement and responsive action, and also provides for a more direct engagement and community-driven improvement and change.
Action B.2: Nearly 40 years after the last one, host a Hawaii State Constitutional Convention to revisit our State Constitution with a focus on improving processes such as eliminating duplication, establishing minimum qualifications, revisiting term lengths, considering full-time instead of part-time elected officials, and increasing salaries as a way to appeal to a larger pool of qualified individuals. All these are potential opportunities to improve the effectiveness of government.
Action B.3: Require long-term strategic planning for all government agencies and programs. This includes scheduled, budgeted and accountable statewide infrastructure maintenance and development within the strategic framework.
Action B.4: Support innovative thinking that processes and efficiency by creating a way to expedite pilot programs.
Action B.5: Support the most vital stage of human development, early childhood, by providing statewide education, activities and caretaker support in a way that cultivates emotional, social and physical well-being. Similarly, support elder care services that support emotional, social and physical well-being, providing meaning and value to the lives of our senior population.
[ Goal C ] Act with more care when planning and creating infrastructure
Action C.1: Examine infrastructure needs for the next generation and detail a fiscally sound plan to ensure a robust infrastructure system now and in the future.
Action C.2: Work to make Hawaii the best place for alternative modes of transportation for its citizens (such as bus and other transit, biking and walking). This includes leading with fiscally responsible designs and operations of multimodal transportation, and incentivizing behavioral changes (ie. flex hours) that can significantly reduce the impact on infrastructure and congestion.
Action C.3: Provide citizen success metrics – including clear goals, objectives and measurements – to track efforts to increase citizen engagement.
Action C.4: Engage and involve youth as partners in the planning and decision-making process.
IMPLEMENTATION
Initiate and plan for a Constitutional Convention.
FEEDBACK WANTED
This is a first draft on government and infrastructure, and we want your ideas on this topic. Send them to government@IAmHawaii.org.
---
VISION OF ALOHA
We recognize that Aloha is the way to sustain and grow everything good about what Hawaii was, what Hawaii is and what Hawaii will become. With Aloha, we prosper and thrive. Without Aloha, we die.
Aloha is the answer.
Ua ola loko i ke aloha.
Love gives life within – Love is imperative to well-being.
Hawaii's sustainability requires all who call Hawaii their home to learn, live and practice Aloha and to understand and embrace Native Hawaiian values that have sustained Hawaii for centuries.
Aloha aku no, aloha mai no.
I give my love to you, you give your love to me.
Aloha is physically manifested in care and stewardship. Sustainable practices of island cultures emphasize Lōkahi, a concept of the triangular interdependent balance of man, nature and God.
Balance is difficult to maintain, but imbalance is impossible to survive.
Aloha is the answer.
WHAT WE ACHIEVE
With Aloha, we ensure the long-term survival of Hawaii's people, Hawaii's places, Hawaii's unique culture and Hawaii itself.
A 100-year vision is a long-term proposition. "We cannot simply think of our survival; each new generation is responsible to ensure the survival of the seventh generation." (Footnote 1)
With Aloha, we ensure the continued transfer of knowledge and cultural practices to future generations.
Ua lehulehu a manomano ka ikena a ka Hawaii.
Great and numerous is the knowledge of the Hawaiians.
With Aloha, we create Pilina, a vibrant united community with relationships that are strongly aligned.
Pupukahi i holomua.
Unite in order to progress.
With Aloha, we bring all Hawaii's leaders together for long-term solutions in trust, unity, sustainability and reciprocity.
Aloha is the answer.
WHAT LOKAHI LOOKS LIKE
Kohala i ka wai, ka maka o ka pua.
Flowers thrive where there is water, as thriving people are found where living conditions are good.
We will know we have achieved Lokahi when all resident of our island society genuinely care about each other and demonstrate that care by lying Aloha. We will know we are making progress on your vision when Native Hawaiians begin to surpass state averages in key "quality of live" areas, including:
-Physical and psychological health;
-Educational attainment;
-Home ownership;
-Household income and savings; and
-Cultural practices and Native Language
Measure that gauge the well-being of Hawaii and Native Hawaiians will be a barometer for public/private sector leadership priorities, and ultimately the wellness of our state. Acknowledging, exploring and addressing these indicators will naturally lead us to better policies and best practices that align with sustainability goals for healthier peopled a healthier environment. We will pay closer attention to the systemic issues and facts about existing policies and practices that are unhealthy for the people and damage the aina. This includes addressing and improving well-being for Hawaii's people and Native Hawaiians in all quality of life areas.
WHAT WE WILL NEED
Statewide Aloha in Lokahi.
He waiwai nui ka lokahi.
Unity is a precious possession.
Lokahi suggests unity, agreement and balance. New state and county policies and incentives are needed to transform our practices toward a system of Lokahi. This means that resources and benefits generated in our state are reinvested in our leadership, our people and aina. There is priority placed on health and balance in all sectors, public and private. We acknowledge that innovative approaches and transformative strategies are required.
Native Hawaiians are Hawaii's originators of indigenous wisdom and ecological literacy. Hawaiian cultural values, traditions, and language reflect the practice of mālama aina (land stewardship) and aloha aina (love of the land; patriotism). Supporting the preservation and teaching of these practices will provide guidance for solutions rooted in Aloha and Lokahi.
Statewide Aloha in Leadership.
I kanaka no oe ke malama i ke kanaka.
You will be well served when you care for the person who serves you.
A culture of Aloha generates world-changing servant leaders who can lead our organizations and our people to a unified vision for Hawaii's prosperity. As a unified hui of Native Hawaiians and others representing business, education, government and the private sector, we will identify, cultivate and uplift strong servant leaders who embody Aloha. Such leaders bring unity as they switch from problem statements to solution statements, inspiring collective movement among Native Hawaiian organizations as well as public and private entities.
NATIVE HAWAIIAN LEADERSHIP, GOVERNANCE AND SELF-DETERMINATION
E opu alii a e hookanaka!
Be a charitable Chief and be the kanaka we are meant to be!
Aloha is the foundational value to direct stewardship and benevolent leadership, regardless of which governmental structure is in place. Native Hawaiian leaders will be in positions to address the policy and resource allocation challenges of any statewide programs impacting Native Hawaiians in the areas of education, economics, housing and healthcare. In these efforts, the Alii trusts, the Office of Hawaiian Affairs, and the Department of Hawaiian Home Lands will partner with government officials and business community leaders to determine the best systems and policies to achieve and maintain Lokahi.
As these systems and policies are articulated and executed in years to come, reform will be owned by all and will result in success for all.
Aloha is the answer.
THE WORK AHEAD
E lauhoe mai na waa;
i ke ka, i ka hoe;
i ka hoe, i ke ka; pae aku i ka aina.
Everybody paddle the canoes together; bail and paddle, paddle and bail, and the shore is reached.
Pitch in with a will, everybody, and the work is quickly done.
This 100-year vision for Hawaii's prosperity is the beginning of far-reaching work that requires an on-going commitment of time, energy, talent and resources by all stakeholders and policymakers across the State of Hawaii and beyond.
We begin this commitment by calling on all
who love and value Hawaii;
who choose to learn, live and practice Aloha and Lokahi;
who believe that we can and should be unified as people;
who strive for mutual understanding and appreciation;
and who choose to lead with Aloha.
The well-being of all of Hawaii is at risk. The time is now. We can work together for Hawaii's prosperity.
Aloha is the answer.
FEEDBACK WANTED
This is the a first draft on Vision of Aloha and we want your ideas on this topic. Send them to aloha@IAmHawaii.org.
FOOTNOTES: 1. Clarkson, Morrissette, and Régallet, "Our Responsibility to the Seventh Generation." International Institute for Sustainable Development, Winnipeg, 1992. 2. See Ka Huakai: 2014 Native Hawaiian Educational Assessment, http://www.ksbe.edu/_assets/spi/pdfs/kh/Ka_Huakai_2014/Front_Matter.pdf.