Hawaii Business Magazine is a respected, relevant and innovative resource for Hawai'i and its people. We have won more than 100 national and state awards over the past five years, including the prize for best regional business magazine in the country for three of the past five years. 
Our stories cover the big issues impacting our island home, its people, companies and nonprofits, such as climate change, the cost of living, affordable housing, entrepreneurship, innovation, leadership, education and other important issues. 
Our editorial team works hard to cultivate relationships with sources and dig for information so that readers receive in-depth, fact-based articles. We also give readers useful information that helps companies succeed and helps people advance their careers. 
We want our stories to be inclusive of Hawai'i's diverse voices and people, and we want to make sure that our stories are serving our audience, their interests and their needs. Our call-outs for sources and information help guide our reporting so that we can fulfill those commitments.  
And we're more than just a monthly print magazine. Our website, email newsletters, social media and events also keep readers and attendees informed, engaged, inspired and entertained. 
We welcome any feedback you might have for us. To send a letter to the editor or send us your comments, email: feedback@hawaiibusiness.com.
Our Mission:

To strengthen the local economy and help our communities thrive.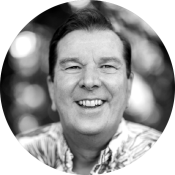 Steve Petranik
Editor and Interim Publisher
Steve Petranik has been an editor and reporter for almost four decades and now is the editor of Hawaii Business. Before joining the magazine in 2009, he spent 18 years as an editor at the Honolulu Star-Bulletin and five years at the Honolulu Advertiser. He's reported from six countries on three continents and his stories have appeared in the New York Times, Washington Post and Los Angeles Times.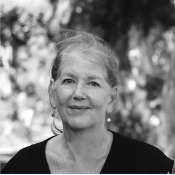 Cynthia Wessendorf
Associate Editor
Cynthia Wessendorf oversees Hawaii Business Magazine's annual lists, preps newsletters and writes feature stories, among other duties. Prior to joining the magazine in 2020, she spent decades working as a copywriter, editor and designer for both national and local publishers and nonprofits. You can reach her at cynthiaw@hawaiibusiness.com.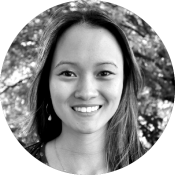 Noelle Fujii-Oride
Writer & Engagement Editor
Noelle Fujii-Oride writes about affordable housing, working families, education and more. She also leads the editorial department's audience engagement efforts. Prior to joining Hawaii Business Magazine as a staff writer in 2017, she held internships at the magazine, the Honolulu Star-Advertiser and Honolulu Civil Beat. She is a graduate of UH Mānoa's journalism program and now lives on Kaua'i. You can reach her at noellef@hawaiibusiness.com.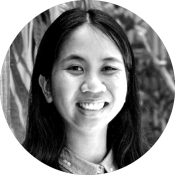 Chavonnie Ramos
Writer
Chavonnie Ramos enjoys writing stories about the community, education and entrepreneurship. She has Bachelor of Arts degrees in Journalism and English from the University of Hawai'i at Mānoa. Prior to joining the magazine, Chavonnie was a digital content producer at KITV4 and intern at Hawaii News Now. 
Our Motto:

Locally Owned, Locally Committed since 1955.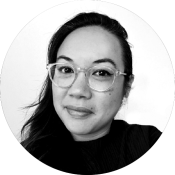 Kelsey Ige
Creative Director
Kelsey Ige is from Wahiawā and Mililani. She oversees all design and visual branding for the magazine, and her work has been recognized by local and national awards. Prior to joining the magazine, she led design and art direction for the Waikīkī Aquarium, Bank of Hawaii and HONOLULU Magazine. In 2019, she was named a Patsy T. Mink Leadership Alliance Fellow.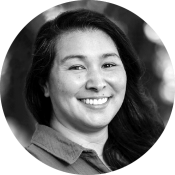 Mallory Adams-Nakamura
Art Director
Mallory Adams-Nakamura is a Mililani resident and received her degree in Graphic Design at the Academy of Art University in San Francisco. After moving back to Hawai'i in 2018, she began working in the Honolulu Star-Advertiser's Creative Department. In 2020, she was promoted to Creative Supervisor at MidWeek. Mallory is excited to be a part of the Hawaii Business 'ohana by maintaining the magazine's design standards and working collaboratively with the team.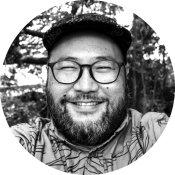 Aaron Yoshino
Staff Photographer
Aaron has been one of Pacific Basin Communications' staff photographers since 2016, and a photojournalist since 2003.  He was born in Honolulu and currently resides in Nuʻuanu.  He enjoys using his photography as a medium to storytelling.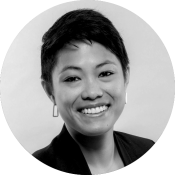 Joelle Cabasa
Digital Marketing Director 
Joelle Cabasa is from Hilo and oversees direction of the website, event marketing and social media presence. She also supports digital sales initiatives and virtual events. Joelle drives the magazine towards digital innovation as the landscape of publishing continues to evolve. She also serves on the nonprofit board for the charter school Hawaii Technology Academy. Before joining the magazine in 2018, Joelle spent eight years in California building experience in digital marketing across various industries.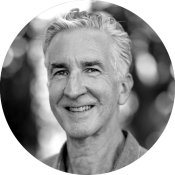 Kent Coules
Associate Publisher
Kent Coules joined Hawaii Business Magazine in August 2021, bringing 30-plus years of experience in print and digital media, as well as events. He worked for major newspapers in California, Minnesota and New Jersey, where he started a 16-year event production career. A Hawai'i resident since 2013, Kent is excited to be part of the Hawaii Business 'ohana.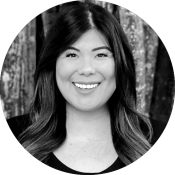 Kellie Moe
Account Executive
Kellie Moe is from Kaua'i and is responsible for generating revenue through print, digital and event sponsorship. Kellie joined Hawaii Business Magazine in February 2021 as she was moving back home to Kaua'i, where she now resides. Kellie travels between the islands of Oʻahu and Kaua'i to maintain and cultivate client relationships.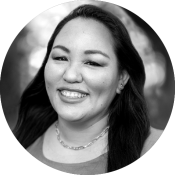 Mea Aloha Spady
Account Executive
Mea Spady is from Hale'iwa and works with Hawaiʻi businesses in partnerships toward a sustainable and thriving community. Mea has an extensive background in philanthropic and non-profit work in Hawaiʻi. Her lifelong volunteer work continues to this day.
Get Involved!
We want our journalism to be inclusive and responsive to the communities we cover. We welcome your participation in our reporting through our "Get Involved" page, where we ask for your help to find new people to speak with and topics to write about.
How We Work
This page explains how Hawaii Business Magazine journalists, editors and designers do their work. We talk about the editorial mantra that guides our story selections, the methodologies behind our lists, the awards we've won and some of our editorial policies.
The goal was to create imagery that reflects the lived experiences of renters.
In the annual SPJ Hawaii competition open to all local media, our honors included first place in Public Service Reporting for our in-depth report on the Honolulu rail.
We sought to document in words and pictures the lives of five women who provide care for keiki, plus investigate what's being done to better support Hawai'i's child care workforce.