2017 Black Book: 326 Profiles of Hawaiʻi Executives
To diversify this list, we have included top honorees and executives from three major Hawaii Business programs.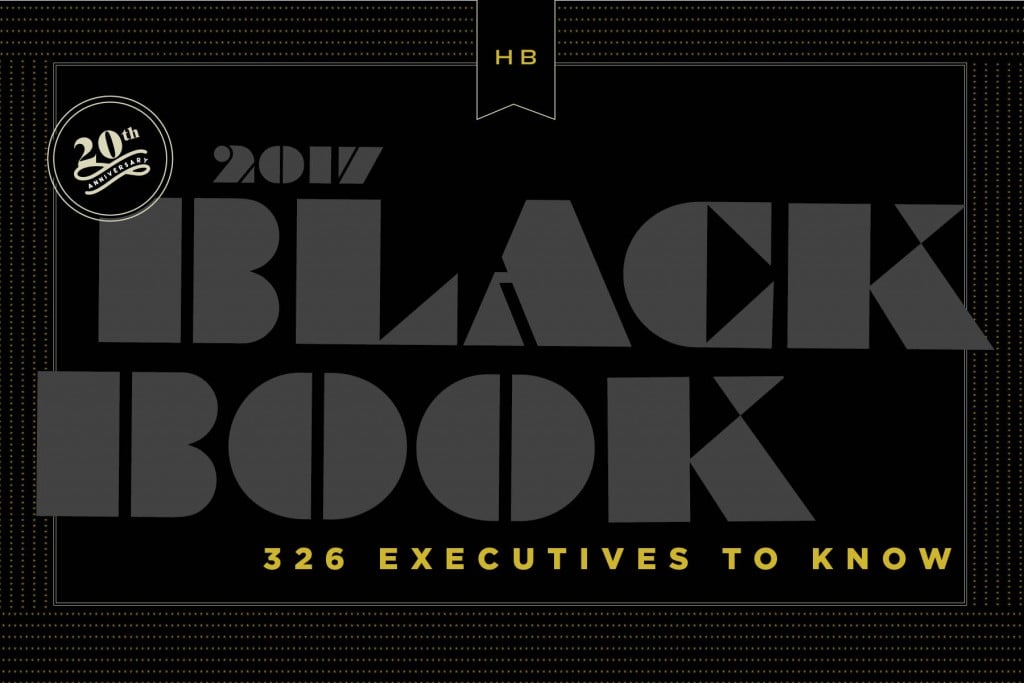 REAL ESTATE
DEVELOPMENT/COMMERCIAL/PROPERTIES/RESIDENTIAL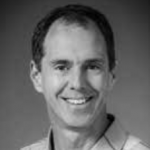 Christopher Benjamin
Pres., CEO, Alexander & Baldwin, Inc. #27
B. 1963; Detroit, MI EDUC. Cranbrook School; U of Michigan, BA, '85; Harvard Business School, MBA, '89 EXP. Pres., COO, Alexander & Baldwin ('12-15); Pres., A&B Properties ('11-15); Sr. VP, CFO, A&B ('04-11); Treas., A&B ('06-11); GM, Hawaiian Commercial & Sugar Co. ('09-11); VP, ChannelPoint Inc.; Queen's Health Systems; Booz-Allen & Hamilton BDS. Catholic Charities of Hawaii; Aloha United Way; The Nature Conservancy; Hale Kipa Capital Campaign; Hawaii Agricultural Research Center; Shidler College of Business Advisory Board; CFA Society Hawaii; Hawaii Clean Energy Initiative CLUBS The Pacific Club FAM. Melissa Ching Benjamin, Community Volunteer, 2 children HB HONORS Top 250 Exec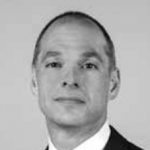 David Blackman
Pres., COO, Select Income REIT #82
EDUC. U of North Carolina, BS of Finance and Economics; EXP. Mr. Blackman is also Executive Vice President of SIR's manager, The RMR Group LLC, and a member of the RMR Executive Operating Committee. Mr. Blackman is responsible for all office and industrial acquisitions, dispositions and asset management at RMR, as well as overseeing Tremont Realty Advisors LLC, a wholly owned SEC registered investment adviser subsidiary of RMR acquired in 2016. Mr. Blackman is also the President and Chief Operating Officer of Government Properties Income Trust and Chief Executive Officer of Tremont Mortgage Trust. Prior to joining RMR in 2009, Mr. Blackman was a real estate banker at Wachovia Corporation and its predecessors for over 20 years. Mr. Blackman's experience includes asset level real estate lending, real estate loan syndications, REIT corporate banking and real estate investment banking. HB HONORS Top 250 Exec
Timothy J. Brauer
Pres., CEO, James Campbell Company LLC #34
EDUC. U of Wisconsin; U of Hawaii EXP. Managing Director, CBRE, Inc. 2006-2011; VP, Regional Manager, Estate of James Campbell 2004-2006 BDS. Special Olympics Hawaii; Hawaiian Humane Society CLUBS Pacific Club FAM. Jeanne, 3 children HB HONORS Top 250 Exec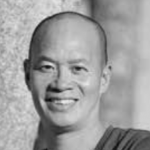 Raymond S.F. Chin
Realtor (B), MBA, Hawaii Life Real Estate Brokers
B. 1967; Massachusetts EDUC. Shrewsbury High School; Worcester Polytechnic Institute; University of Southern California CERT. MBA, Realtor Broker, BS-EE EXP. Ray's real estate career sales have exceeded $163,000,000 since it began in 2006. Specializing in oceanfront properties, estates & investments, Ray is a member of Hawaii Business Magazines' TOP 100 REALTOR® for 2010, 2012, 2015, 2017. Prior to his career in real estate, Ray enjoyed an accomplished marketing, and business development, working with Fortune 500 companies including the General Electric Company, Fortune Brands, Inc. & The Black & Decker Company. BDS. Maui Preparatory Academy CLUBS Realtor's Association of Maui HOBBIES Musician (fredsgaragemaui.wordpress.com), Photographer, Tennis Player FAM. MaryBeth, 2 children NOTEWORTHY Ray Chin lives the DREAM. HB HONORS Top 25 Realtor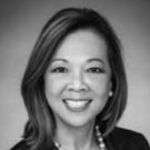 Meredith J. Ching
SVP, Government & Community Relations, Alexander & Baldwin, Inc. #27
B. 1956; Honolulu EDUC. Punahou; Stanford University; UCLA EXP. Currently senior vice president, government and community relations for A&B. She joined A&B in 1982 and held various positions within the organization before being named vice president, corporate natural resources in 1988, responsible for land and water use issues for the company. Over the years, government relations and community relations responsibilities were added and in 2007, she was promoted to senior vice president. Before coming to A&B, Ching held the position of financial analyst with the Dillingham Corporation for two years. BDS. Hawaiian TelCom; Kapiolani Health Foundation; Hawaii Agricultural Foundation; Hawaii Ag and Culinary Alliance; A&B Sugar Museum CLUBS Oahu Country Club; Pacific Club; Waialae Country Club FAM. Han P. Ching, Business executive, 1 child HB HONORS Top 250 Exec
Nelson N.S. Chun
Sr. VP, Chief Legal Officer, Alexander & Baldwin, Inc. #27
B. Honolulu, HI EDUC. Iolani School; Claremont McKenna College; Northwestern University School of Law BDS. Helping Hands Hawaii and Hawaii Employers Council HOBBIES Adventure Travel FAM. Deborah, 3 children HB HONORS Top 250 Exec
Norman Gentry
Member-Mgr. NTM LLC, The Gentry Companies #108
B. 1956; Berkeley, CA EDUC. Iolani HS, '74; U of Santa Clara, UH; CERT. BS Mechanical Engineering HOBBIES Family, ocean activities, boats, cars FAM. Dr. Cheri Gentry, 2 children NOTEWORTHY Master scuba diver, Captains six pac license, R.E. license; joined The Gentry Companies in '78 HB HONORS Top 250 Exec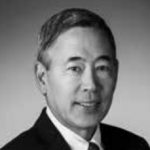 Warren H. Haruki
Chair, CEO, Maui Land & Pineapple Co. Inc. #130
B. Lihue EDUC. Kapaa HS; Purdue U; UH Manoa EXP. President & CEO – Grove Farm Company: 2005 – Present BDS. Pacific Guardian Life Insurance; Blood Bank of Hawaii; HPM Building Supply; David S. Ishii Foundation CLUBS Waialae CC, Hawaii Asia Pacific Association HB HONORS Top 250 Exec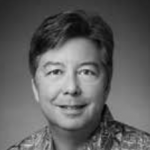 James Mead
CFO, Alexander & Baldwin, Inc. #27
EDUC. Tulane University; University of Virginia EXP. Mead most recently served as chief financial officer for SL Green Realty Corporation, a real estate investment trust and the largest office landlord in New York City, from late 2010 to early 2015. Prior to joining SL Green, Mead served as chief financial officer of Strategic Hotels & Resorts from 2004-2010. He was CFO for Irvine Apartment Communities from 1993 to 1999, and held executive positions with Irvine Company from 1991 to 1993 and JP Morgan from 1985 to 1991. BDS. Easterly Government Properties, The CenterCap Group, and Tulane University School of Science and Engineering CLUBS Pacific Club HOBBIES Fishing, Private Pilot (not current), golf (not good), general outdoors activities, good food FAM. Dina Mead, 3 children HB HONORS Top 250 Exec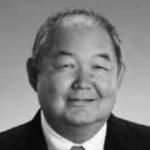 Robert H. Ozaki
Pres., CEO, Liliuokalani Trust #138
B. 1947; Minneapolis, MN EDUC. Iolani School, '64; Hamline U; Ag Aviation Academy; UH, BA, '70 ; UH, postgraduate work EXP. Exec. VP, The Queen's Health Systems; Chair & Exec. VP, Amfac Hawaii Inc.; Account Supervisor, Weiner Associates; Director of Public Relations, American Lung Assn. of Hawaii; Fundraising Assistant, Easter Seals Society BDS. 100th Infantry Battalion Veterans club; 200 Club; BlackSand Capital; Urban Land Institute; U.S.-Japan Council; Shakespeare Ghost Town (Patron) FAM. Rebecca Rude Ozaki, PhD, Associate Professor, UH Manoa, 3 children HB HONORS Top 250 Exec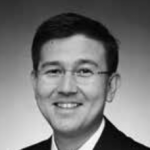 Son-Jai Paik
VP Human Resources, Alexander & Baldwin, Inc. #27
B. 1972; Seoul, Korea EDUC. Seoul Foreign School; Syracuse University; Cornell University BDS. Hawaii Theatre Center, Kahala Nui FAM. 2 children HB HONORS Top 250 Exec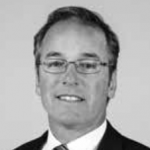 John Popeo
CFO, Treas., Select Income REIT
EDUC. U of Massachusetts Amherst, BS Accounting; EXP. Mr. Popeo is also Executive Vice President of SIR's manager, The RMR Group LLC (RMR), and a member of the RMR Executive Operating Committee. Mr. Popeo is responsible for information technology, property management, and accounting and finance matters affecting office and industrial real estate at RMR. Prior to joining RMR in 1997, Mr. Popeo held accounting and finance positions at other real estate companies, including The Beacon Companies and First Winthrop Corporation. Mr. Popeo is a certified public accountant. HB HONORS Top 250 Exec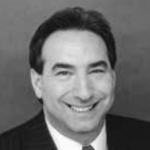 Jeffrey Samuels
President, Jeffrey Samuels Real Estate Services
B. 1958; Shreveport LA EDUC. WT White; UT Austin; EXP. Jeffrey Samuels has an extensive background in real estate working with buyers, sellers and financial institutions, including many years handling short sales and foreclosures. He is a top negotiator with more than two decades as a savvy real estate broker who treats each transaction as if it were his own. A full-service professional with a wealth of industry knowledge, Jeffrey is a market and finance consultant to his Hawaii clients, not just the average salesperson. He owned a real estate company, a mortgage company and a property management firm, giving him broad first-hand expertise, and a proven track record of successful deals. Jeffrey began his real estate career in 1998 as an associate for a large brokerage. After five years in the Real Estate Owned (REO) division, and with over 4000 transactions to his credit, Jeffrey oversaw a thriving management division responsible for 2500+ single-family units, apartment buildings and condo associations. His service as board president of a luxury condominium further enhanced his seasoned insight. Jeffrey's accomplishments cover real estate in: Hawaii, California Nevada and New York. Holding the Graduated Realtor Institute and Accredited Buyers Representative designations, he has completed extensive continuing education courses to optimize service to clients. HOBBIES Swimming, Wine tasting, theater. HB HONORS Top 25 Realtor
Gulab Watumull
Chair, Watumull Brothers Ltd. #70
B. 1924; Hyderabad Sind, Pakistan EDUC. NH Academy, Hyderabad, '41; DJ Sind College, Karachi, Pakistan, BSC, Chemistry, '45; DG National College, Hyderabad, Pakistan, BA, English Literature, '47; EXP. Partner, Watumull Bros. ('52-present); Pres., Watumull Properties Inc.; Pres., New American T-shirts Co.; Pres., Happy Shirts Inc. BDS. Bishop Museum; J. Watumull Fund; East-West Center Foundation; Chaminade U Educational Foundation CLUBS Pacific Club, Waialae CC, Outrigger Canoe Club HOBBIES Tennis FAM. Indru, 4 children NOTEWORTHY Former No. 1 ranked tennis player in Hawaii; still plays 3-4 times a week HB HONORS Top 250 Exec
Jan Yokota
VP Pacific Reg., The RMR Group, Select Income REIT #82
B. 1954; Honolulu EDUC. Roosevelt HS; U of Michigan, BA; Cornell U, MRP EXP. VP/Development, General Growth Properties ('06-09); Dir., Capital Improvements, University of Hawaii ('03-06); Exec. Dir., Hawaii Community Development Authority ('96-03) BDS. Vice Chair, Child and Family Service Real Property, Inc.; Board Member, NAIOP Hawaii FAM. Kip Wilborn, Realtor, Locations LLC, 3 children HB HONORS Top 250 Exec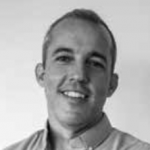 Matthew G. Beall
CEO, Hawaii Life Real Estate Services, LLC #153
B. 1974 EDUC. U of Montana; EXP. 19 years in Hawaii real estate. 14 years as a Broker-In-Charge and/or Principal Broker. 9 years as an owner of Hawaii Life. BDS. Hawaiian Islands Land Trust; Hawaii Assn. of Realtors; Honolulu Board of Realtors; Kauai Board of Realtors; Realtors Assn. of Maui; Hawaii Island Board of Realtors; West Hawaii Assn. of Realtors HOBBIES Surfing, travel, music FAM. Elif, Attorney, Beall Law NOTEWORTHY We produce an annual real estate and business conference in Hawaii called the Worthshop Series. HB HONORS Top 250 Exec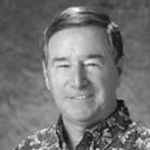 Robert W. Brant
Pres., CEO, The Gentry Companies #108
B. 1943; Stamford, CT EDUC. U of Miami, BBA, Accounting; EXP. Gentry Homes Ltd. ('00-present); Sr. VP, Mgr., Commercial Real Estate Div., Bank of Hawaii ('93-00); Sr. VP, CFO, Castle & Cooke ('88-93); Controller, FPA Corp., FL ('81-88); Consultant, CPA, FL ('78-81); CPA, Mgr. Sr. Audit, Price Waterhouse & Co., Ft. Lauderdale, FL ('68-78) HOBBIES Golf, travel HB HONORS Top 250 Exec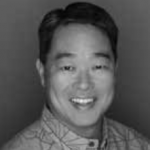 Scott H. Higashi
Pres., CEO, Locations #122
B. 1968; Honolulu EDUC. Punahou School; U of Puget Sound; EXP. COO, Colliers Monroe Friedlander ('02-04); Sr. Dir., Customer Service, Hawaiian Airlines ('00-02) BDS. American Red Cross Hawaii Chapter; Child & Family Service; Chamber of Commerce of Hawaii; Leadership for Asian Pacifics, Inc. (LEAP). CLUBS Pacific Club, Waialae CC FAM. Christine, 1 child HB HONORS Top 250 Exec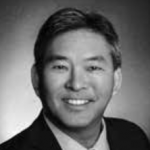 Daniel K. Ihara
CEO, Founder – The Ihara Team, Keller Williams Honolulu – The Ihara Team
B. 1963; Honolulu EDUC. Mid Pacific; U of Hawaii; CERT. SRES, CLHMS, CAPS EXP. Dan received his license in May of 2005. Today, he and his wife Julie, as well as 25 team members, make up The Ihara Team. They have quickly become recognized as one of the top teams in the state of Hawaii, having closed over 700 properties and focus on the well being of senior citizens and investors on the island of Oahu. Dan regularly gives educational seminars that are free and open to public. They have built The Complete Solution for Seniors and Investors with Declutter Hawaii, Stage Hawaii and HI property management. BDS. Mid Pacific Alumni Association, Grace Bible Church, Kalakaua Gardens CLUBS Financial Planners Association, Hawaii Pacific Gerentological Association, Hawaii Long Term Care Association, Gary Keller's Private Mastermind Group HOBBIES Surfing, Diving,traveling, Baseball FAM. Julie Ihara, CFO, Keller Williams Honolulu – The Ihara Team, 3 children NOTEWORTHY Born and raised on Oahu with a large family led by his father, a Colornel in the U.S. Army and a loving mother. Now a proud husband and father of a family who loves God. Currently building his first non-profit called Silver Spoons designed to serve seniors. HB HONORS Top 25 Realtor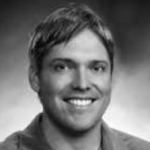 Josh Jerman
Realtor (Broker), Hawaii Life Real Estate Brokers
B. 1978 EDUC. H.P. Baldwin High School; U of Washington; EXP. Maui Realtor since 2004 BDS. Realtor Association of Maui, Professional Standards Vice-Chair, Hawaii Association of Realtors, National Association of Realtors HOBBIES Golf, Surfing, Travel, Reading FAM. Souksamlane Jerman, Realtor, Hawaii Life Real Estate Brokers, 2 children NOTEWORTHY Love adventure travel, and have hiked to Machu Picchu and to Mount Everest's Base Camp, canoed the Amazon River and swam in the Ganges, trekked in the North Pole and touched the Great Wall of China. My next adventure is to sail around Tahiti in 2018. HB HONORS Top 25 Realtor
Robert S. Kildow
Dir. Residential Sales, Principal Broker, Hualalai Residential, LLC, Hualalai Realty
EDUC. EXP. Dir./Residential Sales, Hualalai Realty ('03-present); Dir./Sales, Hokulia; Pres., James W. Hodges, Inc. Realtors (WA) BDS. Urban Land Institute Recreational Development Council; Board of Regents of Who's Who in Luxury Real Estate. HOBBIES Helicopter skiing; cycling; golf FAM. Barbara NOTEWORTHY Inducted into the "Billionaires Club" by Who's Who in Luxury Real Estate for selling over $1 Billion in real estate during past 10 years as Principal Broker of Hualalai Realty.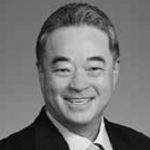 Myron N Kiriu
CEO, Owner, Realtor, Better Homes and Gardens Real Estate Advantage Realty #219
B. Lodi, CA EDUC. Tokay High School, Lodi, CA.; UC Berkeley: Double emphasis in Finance & Accounting; CERT. Broker EXP. Myron has over 28 years of real estate experience. He began his business career as a CPA with Price Waterhouse Coopers, San Francisco in '84. He moved to Honolulu & worked as a CPA with KPMG Peat Marwick. In '89 prior to beginning his career in real estate he traveled exclusively as a manager with DFS Hawaii. BDS. Honolulu Board of Realtors, Hawaii Association of Realtors, Hawaii Multiple Listing Service CLUBS Hawaii Society of Certified Public Accountants HOBBIES Ambur & Myron thoroughly enjoy traveling the world, meeting new people, immersing themselves in foreign cultures & sampling delicacies one bite at a time. FAM. Ambur Kiriu, Owner, VP Public Relations, Better Homes and Gardens Real Estate Advantage Realty NOTEWORTHY He grew his real estate office of just 6 agents in one office to over 140 agents and staff in 6 offices across Hawaii. HB HONORS Top 250 Exec, Top 25 Realtor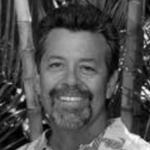 Dano Sayles
Owner, Principal Broker, RE/MAX Lifestyle
B. Los Angeles EDUC. EXP. Dano Sayles has 33 years of experience as a licensed REALTOR in Maui. His role in the initial launch of Hoolei garnered the sale of 100 villas in the first three months. In 2009, Dano was the number one sales associate in Hawaii for Coldwell Banker. From 1997 until 2004, Dano opened and operated the RE/MAX Maui office. During this time, he was awarded the coveted Chairman's Club and Hall of Fame award, also reaching top 10 individual RE/MAX producers for the United States as well as Internationally. Dano teaches other Realtors and their teams and is highly sought after for his advice. He attends conferences such as the Pacific Builders Conference and the International Builders Show, to continually build upon his knowledge and make key contacts. BDS. Realtors Association of Maui, Honolulu Board Of Realtors CLUBS Asian Real Estate Association of America, US Chapter of the International Real Estate Federation, International Consortium of Real Estate Associations HOBBIES Enjoy staying active, I especially love to ski, and was actually a founding member of the Maui Ski Team! I'm also an avid traveler, and plan to visit over 100 countries in my life. FAM. 3 children NOTEWORTHY Been to thousands of concerts, experiencing live music with others is one of my passions! HB HONORS Top 25 Realtor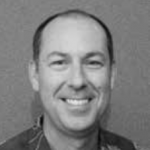 Brian T Stewart
CFO, Corporate Secretary, Locations #122
B. 1967; California EDUC. California State University Dominguez Hills; Hawaii Pacific University CERT. CPA (inactive) EXP. Mr. Stewart is responsible for the corporate records, strategic planning, budgeting, accounting, and financial reporting of the company. BDS. Easter Seals of Hawaii FAM. Sharon Crofts, Vice Chair, Bank of Hawaii, 1 child HB HONORS Top 250 Exec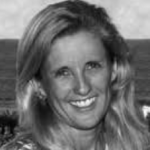 Yvonne Summerfield
Principal Broker, Owner, RE/MAX Kauai Living
EDUC. Torrance High; BS Bus. Admin./Marketing; CSULB; BDS. Kauai Board of Realtors; Hawaii Board of Realtors HOBBIES Photography, Golf FAM. August Summerfield, R(S), Dir.Mktg., RE/MAX Kauai Living NOTEWORTHY Former INC. 500 company owner, U.S. SBA Young Entrepreneur of the Year, Former owner of 51st Largest Women-Owned Business in Los Angeles HB HONORS Top 25 Realtor