3 Factors Shift Hawai'i's Real Estate into Overdrive
The pandemic has shifted Hawaiʻi's already expensive house prices into overdrive. Five, ten or more buyers sometimes compete for the same homes, turning sales into bidding wars — with cash buyers holding the edge.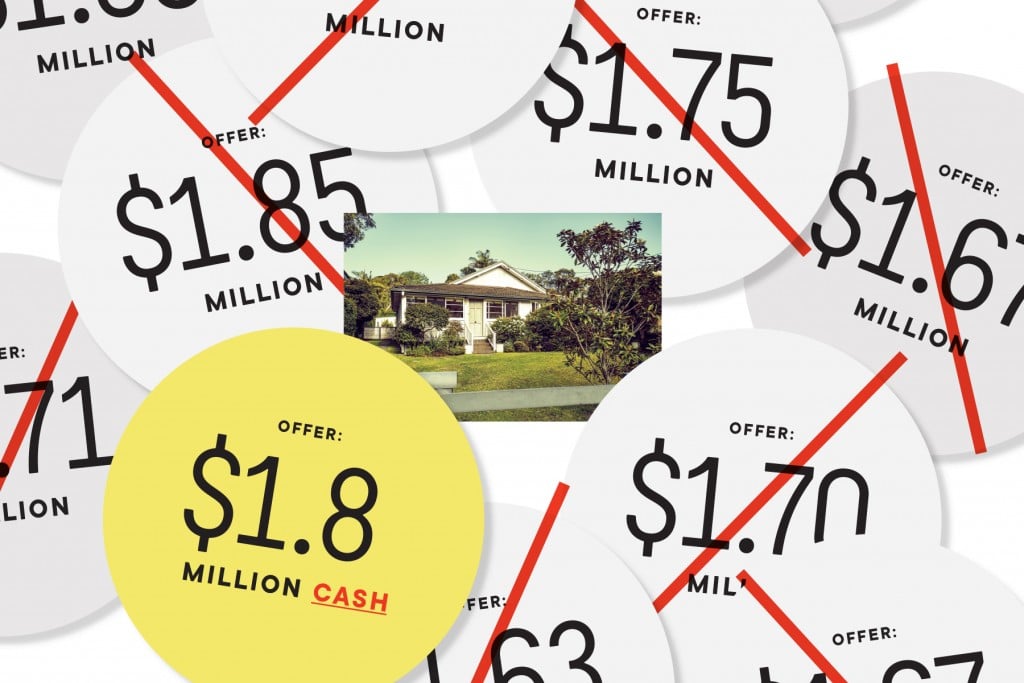 Kona native Shelsy Olive and her husband set out to purchase their first home after renting for 21 years. But finding one during the pandemic was difficult.
They put in an offer on a $390,000 three-bedroom, two-bathroom house with a wraparound lānai and detached carport in South Kona's Captain Cook area. By the end of that November day, the owners had received 10 more bids, including a cash offer.
They didn't get the home.
"It's been a bidding war trying to purchase a home," says Olive, who wanted to stay in Kona to be close to family. "I just felt like we didn't even have a chance."
Realtors say bidding wars are common on homes that are reasonably priced and cash offers are also common for certain kinds of homes, putting ordinary families at a disadvantage.
Prices for both condos and single-family homes are increasing on each major island and some are setting record highs. Single-family median sales prices on Kaua'i already passed the daunting $1 million threshold and economist Paul Brewbaker says O'ahu and Maui will likely cross that threshold this summer.
"This would have happened anyway in about three years, but it's speeding up right now because of whatever's going on out there that's uniquely associated with the post-COVID environment," Brewbaker says.
"Do I think that will persist forever? No. Is it like a bubble for three, four, five years? No, I'm pretty sure this is like right now, like this year, or until (buyers) say, 'I have to go back to work at the office' or whatever's going on."
Three Key Factors
Realtors interviewed for this article cite three main factors driving Hawai'i's housing prices higher:
Intense demand from people taking advantage of low mortgage rates.
A dwindling inventory of homes for sale.
People working for Mainland companies who are now free to work from anywhere, including beautiful Hawai'i where COVID counts are relatively low, plus local people who want more space because they are also working from home.
"Those three items together have kind of created the perfect storm," says Shannon Heaven, president of the Honolulu Board of Realtors and a Realtor and property manager with 'Aiea-based Property Profiles.
Some Realtors say this puts first-time homebuyers and buyers who need financing at a disadvantage. Jenni Lee, a Realtor with Corcoran Pacific Properties who specializes in the Kona market, helped Olive and her husband purchase a North Kona home in April. But Lee thinks Olive will be the only first-time homebuyer she'll be able to help this year.
"It's harder for buyers to get into homes unless they have cash," she says.
Sellers frequently prefer the certainty of cash offers because mortgage buyers might need an appraisal, which takes time. In addition, a low appraisal might mean a buyer can't get a large enough mortgage to close the deal, though Lee says, when that happens, a buyer could always put in a larger down payment to make up the difference. But not everyone is OK with doing that.
"VA loans and even just the conventional loans, all of it is difficult when you have a lot of people moving here from the Mainland with a lot of cash, and they're just going over asking price."
She adds: "I love working with everybody. You know, the luxury market is great. I love selling to first-time homebuyers and those that are investors. It's all relative, but in a market like this, it's very one-sided. And it's concerning to me. It's very concerning."
Low But Rising Rates
Several realtors attribute part of the high demand for housing to low mortgage rates that generally trended down during the pandemic. The Federal Home Loan Mortgage Corp., a government-sponsored enterprise nicknamed Freddie Mac that buys mortgages nationwide, reports the average 30-year fixed mortgage rate hit a record low of 2.65% during the week ending Jan. 7, 2021. That rate has remained low, hitting 3% the week ending May 20.
George Krischke, principal broker at Hawaii Living, a real estate company on O'ahu, says people are eager to act before interest rates move higher and as inventory levels continue to shrink. "So this is like putting two chemicals together in a rocket engine. It's explosive."
Heaven says most buyers she's seen on O'ahu are local or military.
Hannah Sirois, a Realtor licensed with Corcoran Pacific Properties on Kaua'i, and C. Kapono Pa, a Realtor with Savio Realty on Hawai'i Island, are also seeing demand from locals, plus people who want to move from the Mainland and work remotely.
"If you talk to anyone here on Kaua'i, you will find that we're seeing license plates that we have never seen," says Sirois, who also has her own firm called Sirois Kaua'i. "We have license plates from Kansas, Mississippi, Texas, Utah, yes, California, Massachusetts, New York, all over. And keep in mind that there's a certain percentage of these out-of-state plates that are returning former residents of the island."
Josh Jerman, a Realtor broker with Hawai'i Life who specializes in luxury and ultra-luxury homes on Maui, says the luxury segment is seeing younger buyers – people in their 30s, 40s and early 50s – moving with their families and planning to become part of the community. Previously, buyers tended to be retirees or people looking for part-time residences.
However, he also still sees investors purchasing investment properties on Maui.
What people want, he says, is the healthy, outdoor, more rural lifestyle that Hawai'i offers. Another factor: People perceive Hawai'i as a safe place to ride out the pandemic.
Many Investors on Maui
A recent report by the Hawaiʻi Budget and Policy Center found that more than 70% of houses and condos purchased in Maui County in 2020 went to non-owner occupants, continuing an upward trend seen over the last several years. The report's author, Kenna StormoGipson, director of housing policy at the center, says many investor-owners probably sought to take advantage of low mortgage rates. While there's nothing wrong with an individual owning a second or third home, she says, it's a concerning trend from a housing policy perspective.
"If we want to promote homeownership for local residents, then it would be disturbing if more and more of all the homes for sale are not owner-occupied," she says. "Because that means if you want to own your own home, you're going to either give up on that dream or you're going to move to the Mainland."
Hawai'i's population declined for the fourth consecutive year in 2020, the U.S. Census Bureau reports. The Grassroot Institute of Hawaii attributes this decline to the state's high cost of living and better economic opportunities elsewhere.
Sirois adds that some people on Kaua'i have been capitalizing on the healthy seller's market and moving elsewhere, whether it's to another island, state or country. Some might also be selling their homes because they've lost their jobs.
In April 2021, median sales prices for single-family homes were:
$928,000 on O'ahu.
$983,500 on Maui.
$480,000 on Hawai'i Island.
$1.05 million on Kaua'i.
O'ahu's median price was 14.7% higher than April 2020. For the other three counties, those median prices are more than 30% higher than April 2020.
Median condo prices on Hawai'i Island are 38.6% higher than in April 2020, Maui's 15.3% higher, Kaua'i's 2.1% higher and O'ahu's prices stayed the same. But Realtors expect condo prices on O'ahu will soon increase.
Working from Home
Brewbaker says the desire to be away from crowded cities and to work at home is driving the demand for single-family homes. He cites national survey data published by the Federal Reserve Bank of Atlanta: About 10% of workers worked from home at least one day a week before the pandemic. That number is expected to increase to 27% after the pandemic.
Many local buyers – including some who plan to work from home – are looking to "trade up" for more space. On O'ahu, Heaven's clients are looking for single-family homes with two bathrooms, a minimum of three bedrooms and yards. She's also seen buyers be more willing to live farther from urban Honolulu.
Low inventory also drives prices higher. Pa focuses on single-family and vacant land sales in Hilo and Puna, where he says low inventory is probably the biggest factor driving up prices. The Hawaii Information Service reports the median sales price for single-family properties in Puna was 19.25% higher in April 2021 than April 2020. In South Hilo, the median price was up 2.1%.
"Looking in some of the markets that I work in, some of the subdivisions in Hilo and Puna are probably operating with only about a quarter of the inventory that we were normally operating on the year before," Pa says.
Derek Lau, president of the statewide Hawai'i Realtors association and a Realtor with Real Estate Specialists Hawaii in Honolulu, says the state only had 1.6 months' worth of single-family home inventory in April, which is low compared to traditional inventory. In this case, that means that at the current rate of sales – and without other homes coming onto the market – all homes on the market now would theoretically be sold within 1.6 months at the current rate of sales.
As inventory dwindles, buyers priced out of the single-family market are turning to condos. On O'ahu, that means they're ideally looking for larger townhouses with three or four bedrooms, Heaven says.
"I've seen that happen in each of the prior real estate market cycles I've been in," says Jerman, the Hawai'i Life Realtor broker. As single-family home prices go up, he says, people who would otherwise be entry-priced buyers of single-family homes are turning instead to condos, "because that is what is affordable."
Krischke, the Hawaii Living principal broker, says condos were out of favor earlier in the pandemic because people didn't want to share common areas with others and wanted more space to work from home. He focuses on Kailua and the area between Downtown Honolulu and Hawai'i Kai and says condos priced up to $1.2 million are now selling fast.
"It's kind of like a tsunami; it's not just one big wave, it comes in several waves. … So we see local buyers upgrade from a condo to a single-family house, so single-family homes took off," he says. "Then condos are taking off now, and I expect that condo prices will move up significantly this year."
Krischke also points to renewed interest among buyers for short-term rentals and condotel units. That interest, he says, is fueled by the return of tourists to the Islands. When we spoke, he had just put four condotel units into escrow in the previous 10 days. "So they're flying off the shelves," he says.
Many people who were renting to tourists took one of several directions when the pandemic began: They either listed their rental for sale, tried to find a long-term tenant or held on to an empty unit. Back then no one knew how long the pandemic would last, so some sellers sold for discounted prices just to be rid of them, Krischke says. Other owners moved into their empty units or used the downtime for repairs and maintenance, Sirois adds.
Multiple Offers
Frances Simons, Principal of Kauai Design and Architecture, lived on Kaua'i for 36 years before moving to South Carolina in October 2016 to attend to family matters. She and her spouse and business partner, Ginny Latham, decided to move back to the Garden Isle in January 2020.
They didn't find a home until April of this year. Finding the right one meant putting in offers on 11 properties, whether they were vacant lots, single-family homes or condos. They often lost to other buyers because their offers were too low; other times, property issues derailed any deals.
Since they own an architecture business, they approached homes knowing they could fix what they didn't like or expand what was too small.
"We're looking at property in a different way during the pandemic because of the limited availability," Simons says, adding that buyers can't be picky in this competitive market. They ultimately found a home in Ōma'o on the island's south shore. She says what helped them get it was a letter they wrote to the seller explaining who they were, why they wanted the home and what it meant to them. They later learned their bid wasn't the highest but what they wrote appealed to the seller.
"Purchasing in the year of COVID had a completely different slant to it," she says. "It wasn't like 'oh, instead of this one I'll look over here at this one.' It turned out that there was just so few homes to choose from that … we started to realize that we needed to just jump on the very next thing that we could."
Realtors say it's not uncommon now for several buyers to compete for the same home, depending on the property. Heaven says single-family homes for sale on O'ahu in the $750,000 to $800,000 range can sometimes get 15 to 30 offers. Sirois says one Kaua'i property that recently sold for over $1 million had eight competing bids. Less expensive homes had even more offers, she says.
Stressful Market
Todayʻs market can be stressful for Buyers, of course, but also for lenders, appraisers and brokers, Sirois adds. In the past, brokers would put a home on the market and act as offers came in. But now they show homes for several days and require that offers meet a certain deadline. Interested buyers using financing would need to have a prequalification letter and, in many cases, proof of the down payment. Then the seller compares offers and decides.
"You can see where there's anxiety for the brokers who have been working so hard for their clients," Sirois says. "There's certainly anxiety for the buyers and I know that the lenders are working overtime, as are the appraisers. Everyone is pulling their weight, but with limited supply, there's always going to be losers and winners."
Some homes sell over asking price; Lee, the Corcoran Pacific Properties Realtor who specializes in the Kona market, heard of one selling for close to $50,000 over asking.
"It's all over the place, that's my answer," Lee says. "It depends on the property. There's no calculation … none of this makes sense."
In the first quarter of 2021, 472 single-family homes on O'ahu sold over asking price – that's half of the homes sold during that period. They sold at an average 4% over asking, or about $31,000, Heaven says. A year ago, about 155 single-family homes sold over the asking price during the first quarter. Some O'ahu condos are experiencing the same thing with 421 condo units sold above asking price during the first quarter of 2021. They sold at an average of 2.4% above asking price, which amounts to about $11,000.
Jerman adds a caveat: Multiple buyers competing for a property that sells over asking price only happens when the original price is reasonable.
"It's just not accurate to say that all properties are selling over list and multiple offers," he says. "It's the properties that are priced sensibly that then garner the attention of multiple buyers and consequently multiple offers where buyers find themselves in competitive bidding situations."
High competition is also making it harder for first-time homebuyers and buyers who need financing because escalation clauses come into play. An escalation clause states that a buyer is willing to offer a certain amount over the highest offer. But if several people do them, it becomes a matter of who has the highest clause, Lee says, adding that she tends to get four or five offers on the homes she sells.
"Are they going to go $20,000 over the highest bid over asking?" Lee asks. "And you really can't do that when you have financing. I mean the problem with financing, you have to get appraised, so that's a huge contingency upon a property for the seller. And that's why a lot of financing deals aren't happening; they're getting outbid by the cash buyers with escalation clauses. It's sad."
Purchases Sight-Unseen
One symptom of the pandemic is that more homes are being purchased sight-unseen, says Lau, the Hawai'i Realtors association president. Some of that can be attributed to shutdowns and other state mandates that restricted real estate activity and home showings. And buyers from the Mainland couldn't always come to view properties in person.
But remote buyers have still been doing due diligence. Jerman says buyers might spend hours on FaceTime viewing properties remotely. They'd ask Realtors to open and close doors and cabinets just as they would do themselves in person – in fact, they'd often scrutinize properties more than if they were there in person.
"This idea that it's like a quick sale or like a sight-unseen and it's just kind of like a shoot from the hip decision, I found not to be accurate in my own experience," he says. "These buyers actually did a tremendous amount of due diligence."
Even as more people can now travel, Jerman continues to see sales close remotely. Some of those instances involve people who are moving to Hawai'i permanently and want the house ready when they arrive.
It's also common to see listings with 3D virtual tours. Lau says 3D tours act as pre-showings and help buyers decide whether they are really interested. That helps reduce the in-person showings that Realtors do.
2021 Outlook
John Deutzman and his husband rushed to get out of Miami Beach and moved to Hawai'i right before the state shut down in March 2020. They started by renting in Waikīkī and then searched for a place to buy.
They wanted a home that was close to their favorite bodyboarding spot, Walls in Waikīkī. In those early days of the pandemic, they thought housing prices would drop. But that never happened, so they purchased a two-bedroom condo unit in the building next door to their Waikīkī rental at the end of October.
"We were always planning on Hawai'i being our final resting place," says Deutzman, who is retired. "But that was accelerated a little bit by both the pandemic and jumping ship from Miami Beach."
With dwindling supply and continued high demand, Realtors interviewed for this story expect the market will continue to be competitive for the remainder of the year.
"It's going to be dire," Sirois says of Kaua'i.
"We're going to see dwindling supply that will be fairly dramatic. And we will see that the only correction to a very hot market is steep price increases."- Hannah Sirois
Even if mortgage rates rise, they're not expected to have much impact, James Keala Mauloa Moniz, executive VP and mortgage banking manager of Bank of Hawaii's Retail Lending Division, says in a written statement.
"Rising rates have the biggest impact on larger loans (loans over $1 million, sales over $1.5 million). As the rates creep into 4% range, more expensive home sales may slow down," he writes. "The inventory for affordable homes is so tight, particularly on O'ahu, that demand and sales should remain robust even with the slight uptick in rates."
The biggest challenge is dealing with Hawai'i's low housing supply. Sirois says Kaua'i County has incentivized developers to create more inventory within the island's town cores, which should help, but that relief won't come this year. Jerman says he's also seeing more workforce housing projects being planned on Maui. And Pa, the Savio Realty agent on Hawai'i Island, says HPM Building Supply is working on rolling out its HalePlus factory home program, which will be one solution to adding more inventory and making housing more affordable.
Ultimately, he says, he hopes to see prices level out or come down for the sake of local families.
On the other side of Hawai'i Island, Kona native Olive and her husband are settling into their new North Kona home after a hectic year of searching zillow.com and realtor.com every day for new listings. Their three-bedroom, two-bathroom house has a large lānai, grassy areas in the front and back, and an over-sized two-car garage.
"It was very stressful, but you know, I didn't give up. I almost did," she admits. "But I just figured I'd try, and we got the home, and we love it."
---
Hawaiʻi's Rental Market
Hawaiʻi is also dealing with a rental crisis, says Hannah Sirois, a Realtor licensed with Corcoran Pacific Properties and founder of Sirois Kaua'i.
A November 2020 survey by UHERO, the UH Economic Research Organization, says nearly 40% of the 181 landlords and property managers surveyed reported active participation in various rent relief programs. Yet 17% of tenants were late on rent payments, 7.5% of them by over a month.
Shannon Heaven, president of the Honolulu Board of Realtors and a Realtor and property manager with 'Aiea-based Property Profiles, says landlords can request funds on behalf of their tenants under Honolulu's new rental assistance program. But if a tenant doesn't qualify, the landlord won't receive funds to pay their mortgage. "So kind of a sticky situation for us right now," she says.
Honolulu's federally funded Rental and Utility Relief Program, which launched in April, provides up to 12 months of support to qualifying households. This includes up to $2,500 a month for back rent and utility bills going back to March 13, 2020, and up to $2,000 a month for current and future rent payments and up to $500 a month for current and future utility payments.
She adds that the state's eviction moratorium has made it harder for rental owners to sell their properties. That moratorium, set to expire June 8, says tenants can't be evicted for not paying all or part of rent, maintenance fees, utility charges, taxes or other fees required for a rental unit. If the rental is on a fixed-term lease, sellers can either wait to sell until after their tenant's lease expires or pass on the lease to the new owner. But it's more complicated if a tenant has a month-to-month lease, she says.
"When you have a month-to-month rental, the only way you can give notice to that tenant to vacate is if, one, you as an owner moved in or a close relative or child or something like that, or, two, you sell the property and then the new buyer could give the tenants notice, the 45-day notice to move out, which is a little bit scary for a new buyer to take on a tenant they don't really have a relationship with," she says. "That's been really difficult because we do have sellers that want to sell and they're really not able to."