3 Ways to Revitalize Hawaii's Economy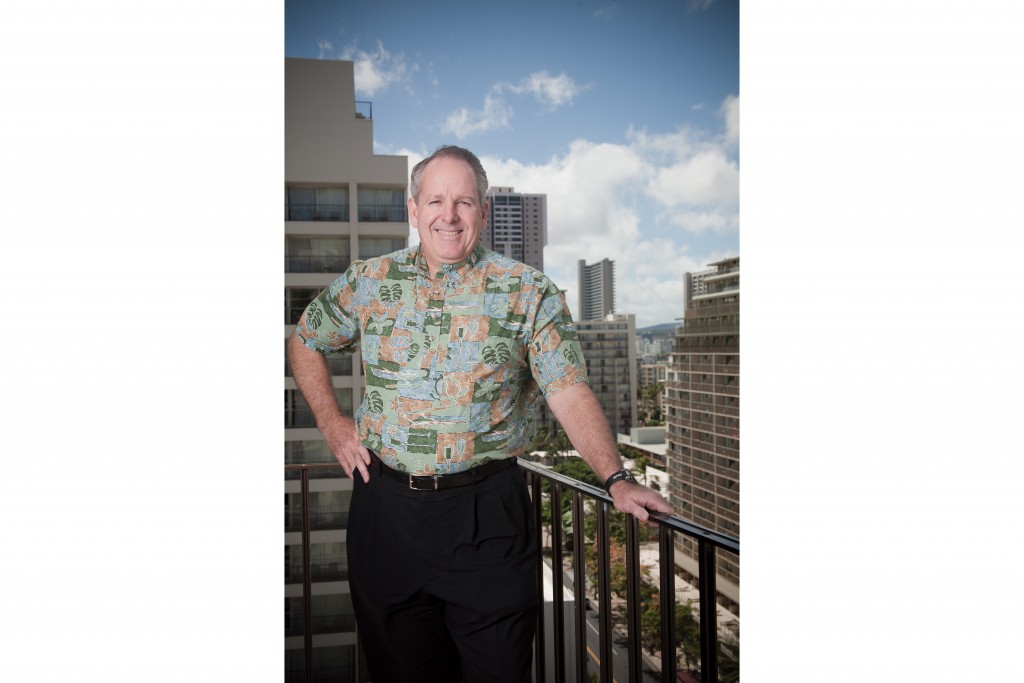 When kamaaina think back to the old plantation days, many don't immediately recall the poor living conditions and backbreaking work. Instead, they reminisce about a tight-knit community of people from all backgrounds pitching in and pooling resources to get things done.
Many local leaders say it'll take that kind of collaboration to revitalize the state's economy after two years of steep revenue declines, corporate reorganizations, mass layoffs and numerous business closures. Some leaders say the recovery starts with increased cooperation in three key areas: between private-sector unions and management; partnerships among different Hawaii sectors, like tech, agriculture and tourism; and cooperation between the different levels of government to streamline permitting.
"It's in our historic and cultural DNA to want to help one another and I think it's a good thing because we'll need teamwork more than ever if we want to get through these tough times," says Mike McCartney, president and CEO of the Hawaii Tourism Authority. Effective leadership is key to revitalizing our economy, McCartney says, but adds, "A leader is only as good as the people around him that help to make those visions a reality. And that's why I think collaboration is important."
But some, such as attorney Jay Fidell, president of ThinkTech Hawaii, feel there is too much collaboration – and not enough action. "That's exactly what's holding us back!" Fidell says fervently. "The words 'collaboration' and 'partnership' are nothing more than buzz words. It all sounds like 'Kumbaya' to me. Listen, you can practically hear the music in the background."
Fidell says what's really needed is strong leadership so Hawaii can become the model for innovation, technology, education and renewable energy. He argues that collaboration is nothing more than a euphemism for attempts to reach consensus, and although it may be a consistent culture point in Hawaii, rarely does it produce successful results.
"You could have everybody collaborating with everybody on everything and there would still be a million agendas. Hawaii needs visionaries who can put their own interests aside and who can make tough decisions that will benefit the entire state, whether or not collaboration is achieved."
1. Unions and companies working together
Hawaii's unions have long advocated strongly for workers' rights, pay and benefits, dating back to 1937, when the International Longshore and Warehouse Union was first chartered in the Islands. But the relationship between private-sector unions and management has drastically changed since the days of the Big Five, and both the recession and globalization accelerated that change.
"I think we're seeing more people negotiate in good faith," says U.S. Rep. Mazie Hirono, a Democrat representing rural and suburban Oahu and the Neighbor Islands. "For example, the IBEW (International Brotherhood of Electrical Workers, Local 1186) decided not to take a contract increase in wages for six months and the ILWU has done similar things because of the economic circumstances. I think everybody's looking for fair, reasonable negotiations from both sides."
Hirono hopes Unite Here, Local 5, which represents about 7,750 unionized hotel workers in the state, will settle on a new contract and avoid disruptions that could hurt Hawaii's top industry just as it begins to turn the corner back to profitability.
"I think Hawaii has a history of unions being cooperative and management being cooperative, but the key here is that both sides have to understand each other's point of view," Hirono says.
David Carey, president and CEO of Outrigger Enterprises Group, which owns both nonunion and unionized properties – the latter includes the Ala Moana Hotel – says unions often fail to recognize the costs of running a business.
"I'm probably taking the narrow management view, but our union friends need to understand that if our costs were less and revenues were more, there would be more opportunity for employment, and union members and everybody wins."
Of course, conflict and tension arise because employers carefully guard their costs while unions try to get the most pay and benefits for their members. Carey says one possible solution is to offer compensation tied to the business's profitability. For instance, many companies offer employees stock if the company does well. That way unions and management are both focused on growing the business instead of who gets the biggest share of a static pie.
Since many hotels and large companies are owned and managed by global corporations, you don't always have the same type of dialogue and community engagement that once existed, says state Sen. Carol Fukunaga, a Democrat representing the Punchbowl to McCully area on Oahu. In the past, strikes and demonstrations have hurt all hotel bookings, including union and nonunion properties.
"When you have the threat of a major labor action or strike, it's the everyday line workers that get hurt," Carey says. "So, if we have a strike and we lose market share and visitors say they're not going to come to Hawaii for a while, everybody loses."
Representatives from Unite Here Local 5 and the ILWU did not return calls for comment. But off-the-record conversations with union members and leaders make it clear that one reason they are leery of collaboration is that they feel it often leads to less for them, oversized salaries and benefits to some top executives, and bigger profits to offshore owners.
The HTA's McCartney brings an interesting perspective to this tension. He has had many roles in Hawaii: executive director of the Hawaii State Teachers Association, state senator and nonprofit manager. First, he states the obvious: To negotiate a settlement takes communication, common understanding and trust. But then he turns the notion around: "The challenge in negotiations isn't necessarily about getting the other side of the table to see where you're coming from; a lot of times, it's getting your own side to agree."
As the single most important thing in negotiations, he adds, "Let's not forget about our customers as we go through the process." With fewer customers, both union members and management lose.
2. Different business sectors working together
Hawaii has many examples of different business sectors working together for mutual prosperity.
A generation of chefs has been working with local farmers to bring Hawaii's crops to restaurants. Hawaii's Starwood Hotels and Resorts' Farm to Table concept is a perfect example: Chefs at Sheraton Waikiki's restaurants feature local ingredients, such as Kahuku prawns, Waimanalo greens, Maui goat cheese and Hamakua tomatoes, to name a few, in many of their signature dishes. The popular Kapiolani Community College farmers market and the North Shore's Dole Plantation are other instances of successful partnerships between ag and tourism, says Andrew Hashimoto, dean of the University of Hawaii's College of Tropical Agriculture and Human Resources.
"Clearly, tourists are looking for different experiences and agtourism provides this for some tourists," Hashimoto says.
The Natural Energy Laboratory of Hawaii Authority is a breeding ground for cross-sector collaboration. On 322 acres at Keahole Point in Kona, high-tech, ag, construction, renewable energy and tourism converge to promote economic development and diversity in Hawaii. Some of NELHA's tenants include Koyo USA Corp., which bottles ocean water, Big Island Abalone Corp. and solar energy company Sopogy.
Biofuels bring together local ag and energy companies and could help keep more of Hawaii's energy dollars in the state. Cellana, another NELHA tenant, which was formed by Shell and HR BioPetroleum, is developing technology for the sustainable and commercial production of biofuels and animal feed from algae, while HR BioPetroleum is cultivating algae strains with high oil content that can be turned into jet fuel.
Hawaii Island is also home to the Thirty-Meter Telescope, which Sen. Fukunaga says is the result of remarkable community collaboration. "People from ag, tech, education, tourism and every other sector imaginable came together to bring the TMT to the Big Island and the whole state will reap the benefits of that collaboration," she says.
McCartney says the first Na Hoku o Hawaii Festival, which showcased Hawaii's musicians, was an excellent way for the tourism and music industries to collaborate. "We also work with the sports world to put on many different events, including the Pro Bowl and PGA," McCartney says.
Many hospitality and retail businesses are also teaming up with tech companies to create iPhone apps and take advantage of social media to increase revenue. "We can partner with the Department of Defense, tech, music, culinary and even the film industry to broaden Hawaii's economic base to bring in more visitors," McCartney says. "Let's use what we do best, which is tourism, as a tool to help us diversify and create other industries."
Mark Duda, principal of finance for local solar company Distributed Energy Partners, sees many possibilities for collaboration over renewable energy. For example, a solar photovoltaic system for a business will pay itself off in four years and will last 25 years with almost no operating costs.
"If you look at it that way, we can partner with any industry to make cost savings a reality," says Duda, who is also the president of the Hawaii Solar Energy Association. Similar to tech and tourism, there are also many opportunities for the renewable energy industry to work with ag, particularly with companies that have direct power needs. Many hotels and schools also offer the perfect environment for clean-energy generation. However, Duda believes the military will drive the renewable-energy industry.
ThinkTech's Fidell believes Hawaii has serious potential to become the model for technology and renewable energy, but says progress has been slow.
"Gov. Linda Lingle, you have to give her credit for coming up with the Clean Energy Initiative a couple of years ago, but the structures around it aren't moving fast enough and the world is eating our lunch," Fidell says. "We could be the laboratory and producer of natural energy for the whole world to envy, and we're not. Some people say that if you want to build a tech industry, it takes 30 years. Well, we don't have 30 years!"
3. Getting governments to work together
From small businesses to large corporations, permitting continues to be one of the biggest headaches. Dean Okimoto, owner and president of Nalo Farms, says creating a streamlined process or central office, where people can go for one-stop permitting, would be an excellent way to create jobs and revitalize the economy.
Okimoto recently experienced his own permitting nightmare when he built a facility to wash produce for food-safety certification. Four years ago, the estimated cost of the project was $500,000. By the time he finished, he had dished out about $2 million.
State Department of Transportation director Brennon Morioka is no stranger to permitting. Every time the state modifies a road or does renovations at the airport, it must apply for various permits.
"Ideally, that would be great if we could get all of these permits in one place, but structurally, it would be very difficult because you would need Department of Health, county and federal people in the same place," Morioka says. "Conceptually, that would be fantastic, but logistically, because you're talking about cross-jurisdictional issues, as well as political issues, I think it would be very difficult."
However, Morioka does say streamlining the plan-review process would be helpful.
There is a precedent for different levels of government working more closely together: More than a decade ago, the county, state and federal governments coordinated to create a single permit application for Hawaii's film industry. Sen. Fukunaga says the same type of one-stop permitting would make sense for many ag or renewable energy projects.
Outrigger's Carey is pessimistic that permitting will be streamlined unless there is an incentive for government employees to reduce processing times.
"I'd like to see the counties have a share of the general excise tax as their core revenue because, that way, the city would understand that the amount of business a company does would affect their bottom line," Carey says. "That way, it's in the city's interest to expedite the process."
Permitting for the Outrigger's Waikiki Beach Walk, the largest development project in Waikiki's history, took about four years, even though Carey suspects the project received priority due to its size and economic incentive.
The DOT is working with the Army Corps of Engineers, Department of Health and other departments to implement a Programmatic Agreement, which would allow the DOT to self-approve permits for simple projects with oversight by governing agencies. Morioka says it would alleviate some government entities from doing so many reviews. California and Texas already have such agreements in place.
David Tanoue, director of the City and County of Honolulu's Department of Planning and Permitting, says technology has and will continue to simplify the permitting process. The city encourages applicants to spend more time online and less time in line.
"As technology advances, having a single location for building permits is only geography," Tanoue says. "Sharing information over the Web with other agencies is more likely to happen."
Since different agencies, such as the DOH and Board of Water Supply, are responsible for overseeing various regulatory requirements, it's impossible to avoid multiple-agency reviews, Tanoue says. However, the DPP says it is developing an electronic-plan submittal and review process so that applicants can avoid bouncing from one reviewing agency to the next, which will improve processing time and provide better access to agency comments.
Fidell agrees that permitting needs to be simplified, but says the bigger problem is that Hawaii has shot itself in the foot by developing a reputation as the social laboratory to stop things. "Look at what happened to the Superferry. All parts of government collaborated to squash that, and why? Because we're the state that opposes all progress. We live in the anti-progress state. We have to fix that or we'll still be trying to collaborate on potential solutions 50 years from now while our problems keep getting worse."
Hirono is still convinced that cooperation is the way to go. "I think anything is possible if we put our minds to it," she says. "Success does, however, require leadership, and I think we have a business community that's very proactive, so I'm optimistic that we can create a more vibrant economic environment filled with innovation and successful partnerships if we treat each other with respect and work together for the greater good."