5 Takeaways from the 2017 Wahine Forum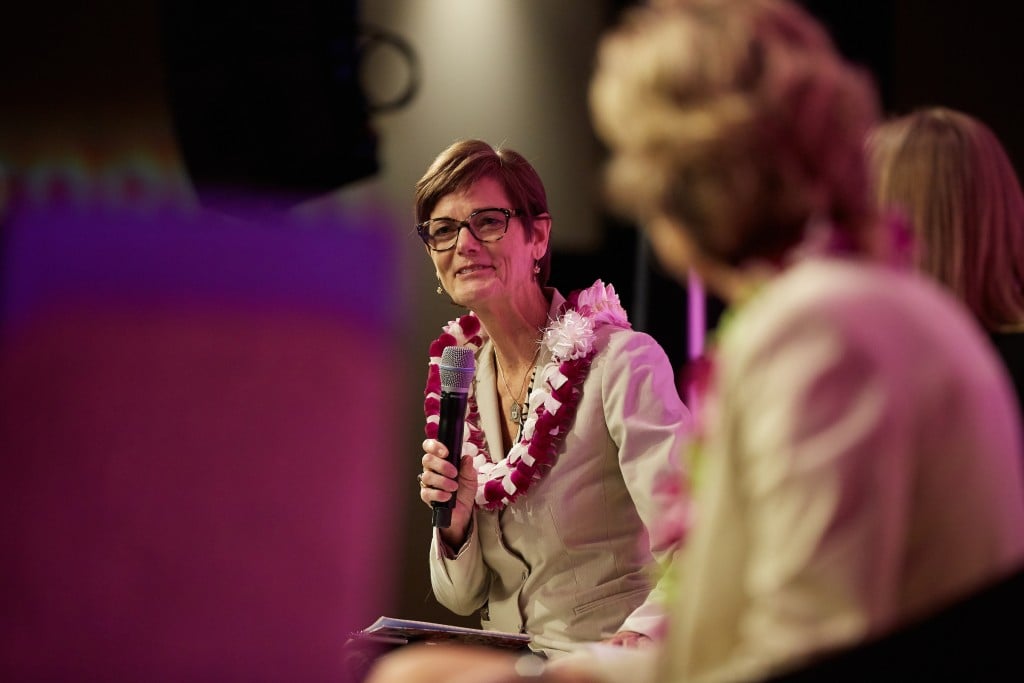 Thursday, January 1, 1970, 7:30 am – 4:30 pm
By Noelle Fujii
---
It's 2017, and women are still striving for equal wages and better representation in the workplace. "How can we solve these issues?" asked Noriko Namiki, executive director of the YWCA of Oahu. "Today's event's theme says it all: 'Work together and rise together.'"
Namiki addressed a crowd of more than 800 people Thursday morning at Hawaii Business magazine's 10th annual Wahine Forum. The conference featured about 35 local and national speakers in 10 sessions that focused on leadership, negotiating, building confidence and, especially, effective collaborations.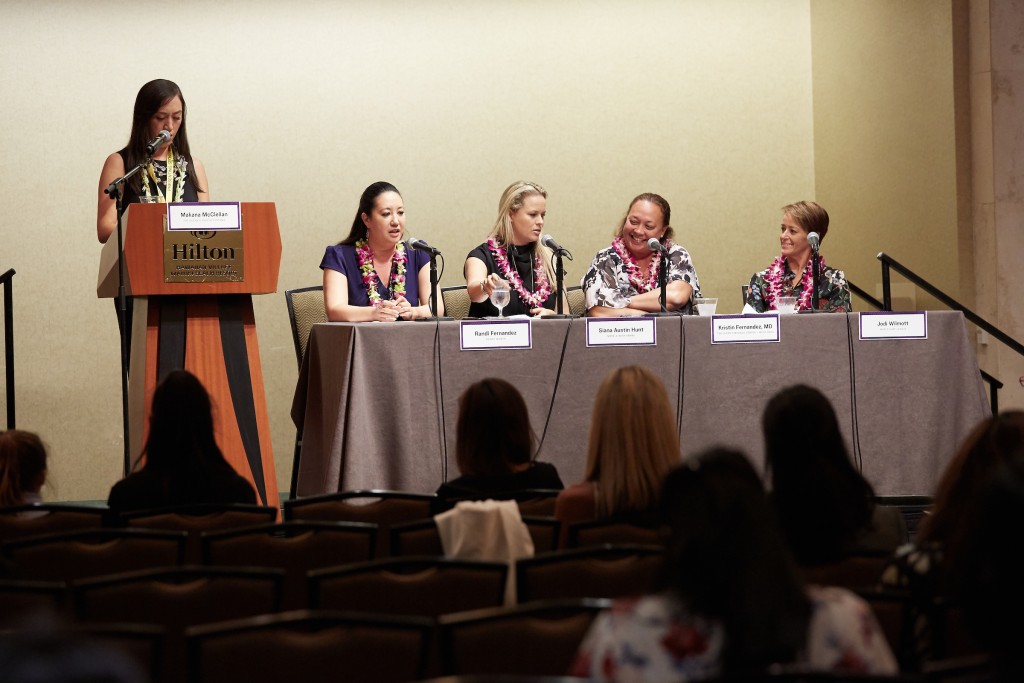 "I think that we all do better when we know we're not alone in the world and that we have support and people that we can trust to go to," said Nalani Leonard, a real estate agent with Locations and a member of the Organization of Women Leaders.
This was the eighth year The Queen's Health Systems partnered with Hawaii Business to present the event, said Makana McClellen, Queen's public information officer. She said Queen's respects the power of having women involved in decision making and the value they bring to all levels of the organization — after all, about 73 percent of its workforce is female. Every year, the organization brings about 30 employees to the conference so they can learn and acquire new skills to bring back to their work at Queen's.
"It's like a plant: you come, you have the seed, you bring it back, like in a hospital setting, you would say your unit or department, and you live by example, and you implement these things, and everyone else around you hopefully starts to buy into that. And it starts to create this culture," she said.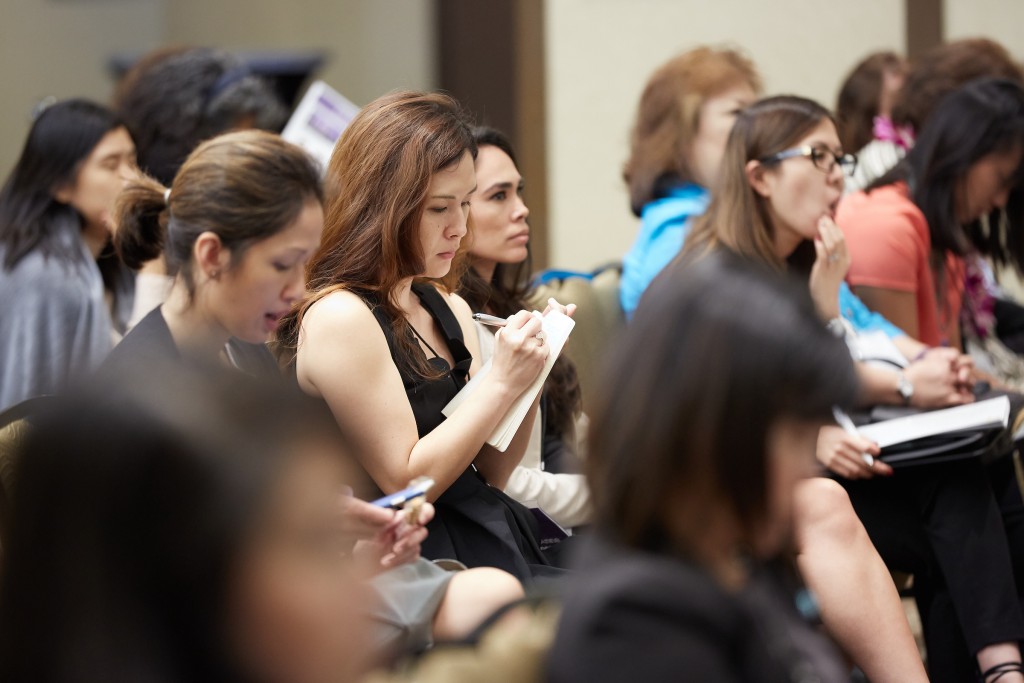 Here are five takeaways from the Wahine Forum:
1. "'There's a special place in hell for women who do not help other women,'" said Miriam Hernandez-Kakol, U.S. service line leader for KPMG's customer and operations business, quoting the first female secretary of state, Madeleine Albright. One way to help other women is to tell stories, "Telling our stories in a way that people can relate to them and people understand that we're whole human beings — every woman needs to do that for the next generation of women. We never want our young women to think, 'I never want to be that, because I don't want not to have a husband, not have a wife, not have children, not have fun,'" said Miriam Hernandez-Kakol, who noted she had had a wonderful marriage, family and life, plus a successful career.
2. Female leaders need to recognize their employees' potential and understand they'll sometimes have to pull that potential out of them — especially female employees — and convince them they're right for a higher position, said Kelly Hoen, area general manager for the Outrigger Reef Waikiki Beach Resort and Outrigger Waikiki Beach Resort. Female employees, according to studies, tend to refrain from automatically throwing their name in the hat when a higher position opens up the way men do, she said.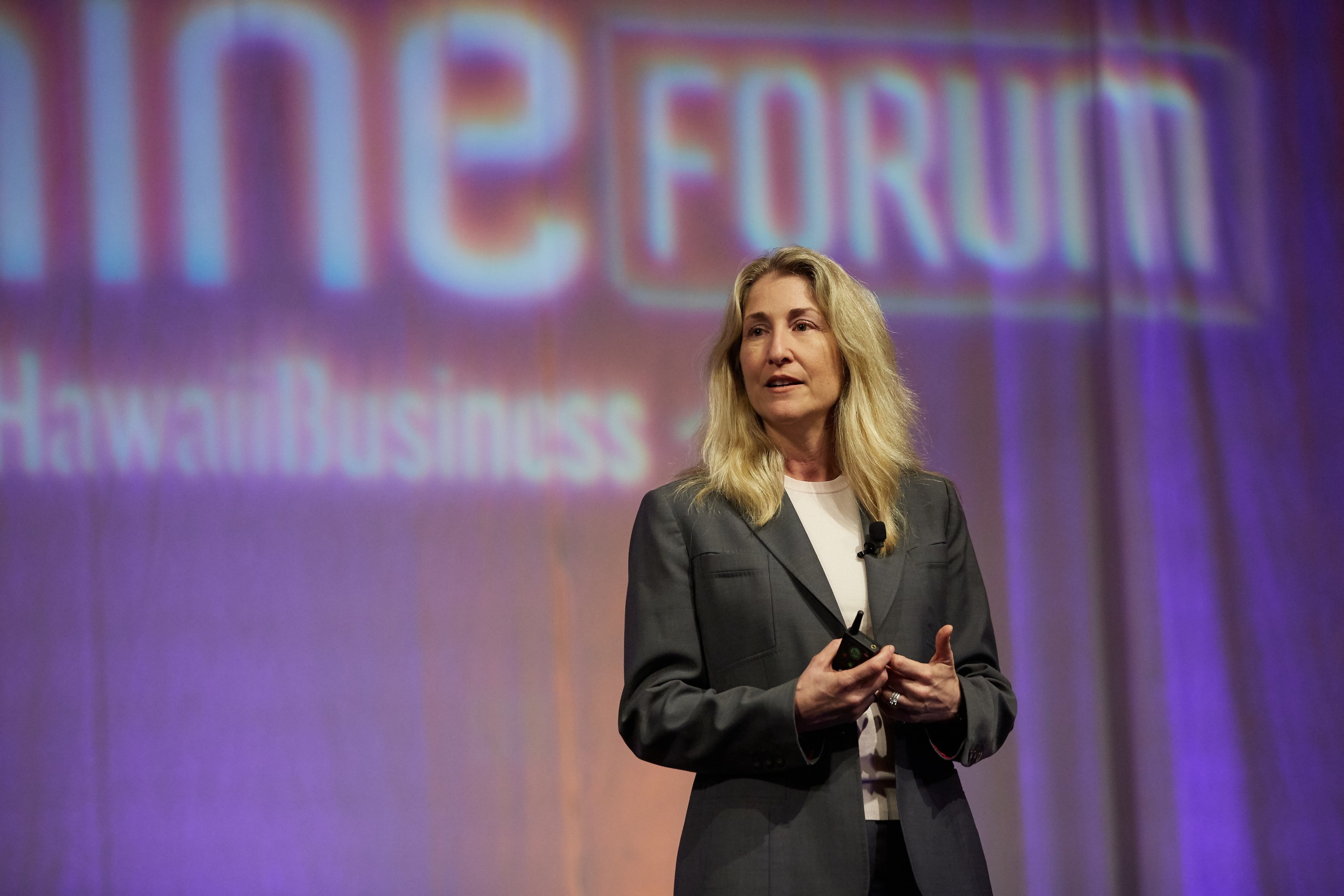 3. You can be biased and not realize it. That's called unconscious bias, and it doesn't just relate to bias about gender — it can include biases about cultural differences or work habits. Brandie Ota from UHA Health Insurance said learning about unconscious bias was one of the biggest takeaways from the conference. "Now I'm interested in learning more on what to do, to combat it and try to break down those barriers for women in the workplace."
4. Everyone needs to be educated about the importance of gender equality, Hernandez-Kakol said. She quoted Sophie Gregoire Trudeau, wife of the Canadian prime minister, who said: "Let's not forget to educate our sons, because if we don't educate our sons about the importance of gender equality and the importance that we're all human beings who bring our talents to the table, and if we don't educate our sons about the role that they have to play with their sisters, their mothers, their friends, then when will we ever break the cycle of unconscious bias and when will we ever break the cycle of not knowing that together we're stronger?"
5. Sometimes it can be challenging for women to help other women. Women may not pick other women for the job or task or team, even if they are the most qualified candidates, because they worry people may think they're biased in favor of other women. This is called favoritism threat, said Olga Khazan, who frequently reports on gender issues as a staff writer for The Atlantic.
---
Workshop Presentations
LIVE A LIFE WELL PLANNED – Divina Gonzalez-Maruyama
BUILDING YOUR CONFIDENCE – Tiffani Bova
DESIGN THINKING – Renee McKaskle presentation
Hilton Hawaiian Village Waikiki Beach Resort, Kalia Road, Honolulu, HI, United States