8 Fat Fat 8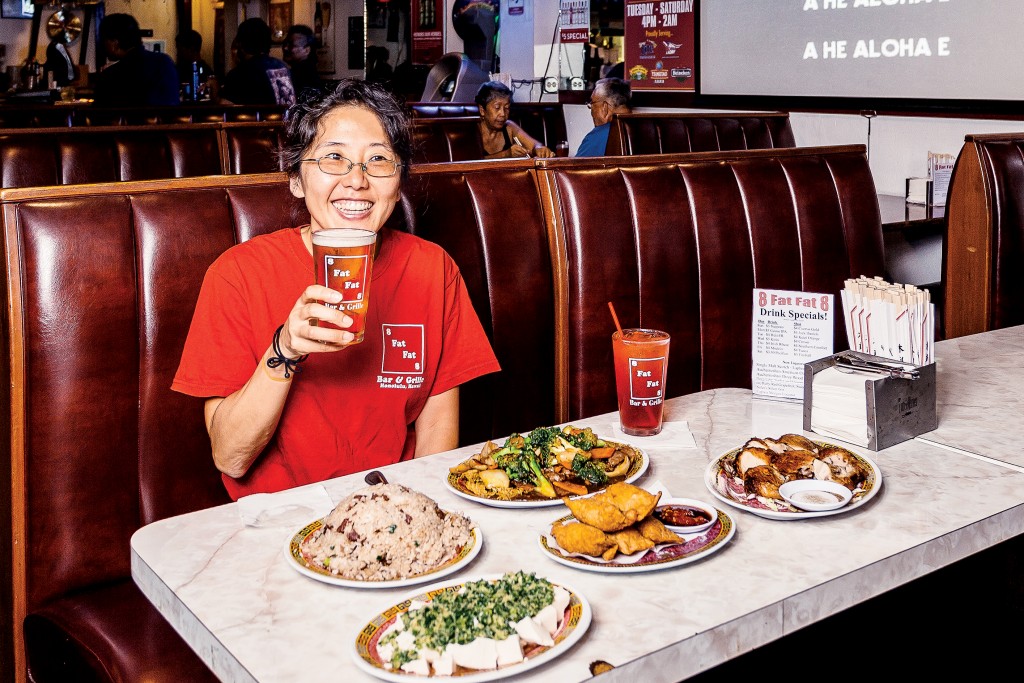 When Sai Yeung opened his bar and grill over 30 years ago, he wanted a lucky name. His choice was 8 Fat Fat 8 and the lucky name seems to have worked, as the restaurant has been in the same building ever since.
You've surely noticed it as you've driven by on South Beretania Street: if the lucky red sign with white lettering didn't catch your eye, perhaps the concrete-block exterior did. Maybe its closed doors and windowless facade led you to wonder what was inside.
"I think our exterior is kind of scary to some people," says Mary Yeung, who has run the restaurant since her father passed away in 2003.
Although an English speaker may cringe at twice using "fat" in a restaurant name, its meaning in Cantonese includes to become wealthy. That association with prosperity was why Sai Yeung chose the name, his daughter says. And, in the Chinese fashion, if saying it once is good, doubling it is even better.
But the luck doesn't stop there. In Cantonese, the word for eight rhymes with the word for wealth – a quadruple dose of luck.
The doors open to reveal a friendly and lively neighborhood bar with a mixture of college students, working professionals and retirees chatting, singing karaoke, playing darts or shooting billiards. Although the meaning of the name is lost on many customers, the taste of the fried chicken is not. It is half of a specially seasoned chicken, bones and all, and takes 25 minutes to cook. It is worth every minute.
Although it's not a celebrity haunt, Mary Yeung says, it does have connections: Bruno Mars' mother once worked there and former President Barack Obama's father frequented the bar before it became 8 Fat Fat 8.
Although you may risk gaining a few pounds, a visit to 8 Fat Fat 8 may leave you a little luckier.