A Big Help with Little Things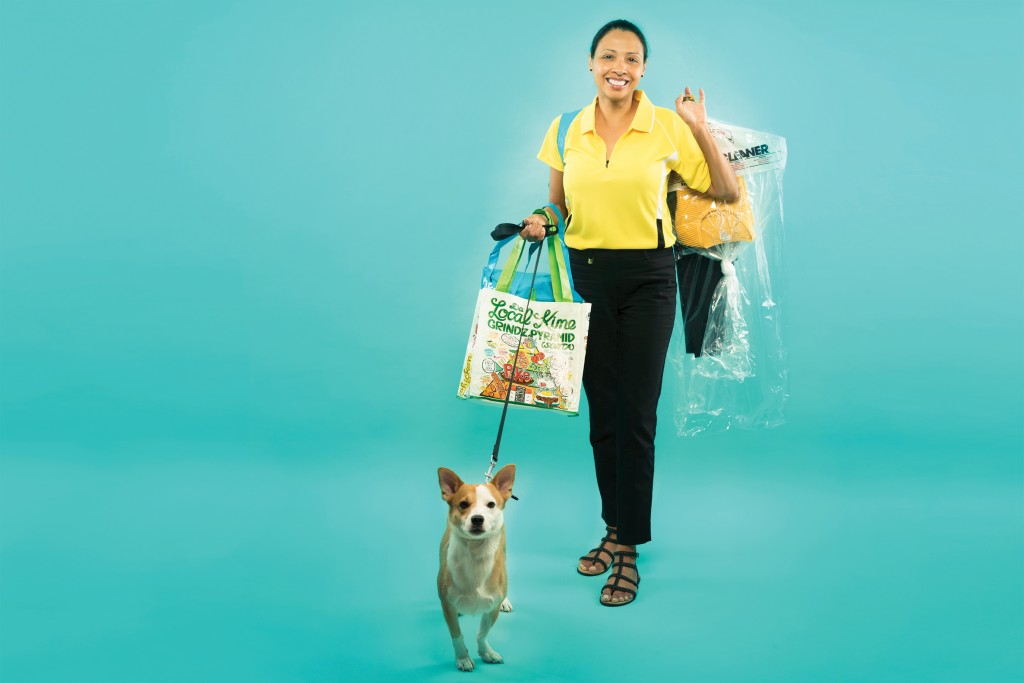 Name: Donna Rodriguez
Age: 46
Job: Errands runner and owner, 808-Errands
Start:
The El Paso, Texas, native once took a vacation to Maui and says, "The aloha drew me in." She knew she eventually wanted to live here, so in 2003 she closed her eyes and literally put her finger on a map of the Islands, landed on Oahu and moved to Waikiki with only $500 in her pocket.
"I often used Room Service in Paradise, a local food delivery service. When I moved back to Texas in 2009, I left with the idea to start the same kind of service. However, at that time, my grandfather was in hospice. I started going back and forth, getting all that was needed for him – groceries, household items, food, prescriptions – it was constant.
"One night I was so exhausted and I remember thinking that I would pay somebody to get the items. After my grandfather passed away, it was clear that a service that does more than just food delivery was needed. I moved back to Hawaii in 2012 and started 808-Errands (formerly Busy Bees Buyers)."
What It Takes: "This job deals with many different personalities, from many different backgrounds. I have all types of clients: elderly, disabled, businesses and many requests from people on the Mainland who want something shipped to them or delivered here.
"It is also extremely detail-oriented. What size? What color? What brand? What flavor? How many? What time? Where to? As long as you can follow instructions consistently, the rest is just a matter of learning."
Unusual Request: "I had a Mainland client who needed his car picked up, registered and inspected, then taken to the dock to be shipped to him. Simple, right? Well, the car couldn't pass inspection. It was stuck here. So then he asked if I would sell the car for him. The job went from errand to something unexpected.
"But I ended up selling the car, making a profit and issued a check to the client for his portion."
Challenges: "Getting to places on time. You never know how long the line at the store is going to be or if there is a sudden delay in traffic.
"Also, policies sometimes change at the post office or at retail stores, etc. It's not as easy as it sounds. That's where the detail comes in and knowing what questions to ask your client before you head out so you aren't constantly calling them with questions later." 
Fees: "Not everyone comes from the same economic background, so we allow the client to select the fee they feel is fair and can afford. I never want anyone telling me our service is too expensive and they can't get the things they need."
Foundation: "This is a Christian company. I come from a place of hard times, so I started the nonprofit, God's Tithing Foundation, several years ago. Ten percent of every invoice is donated to this foundation."
Pay Range: Starting pay is between $10 and $12 per hour, plus tips.
This interview has been edited for clarity and conciseness.