Lactation Consultant Offers Babies a Good Start in Life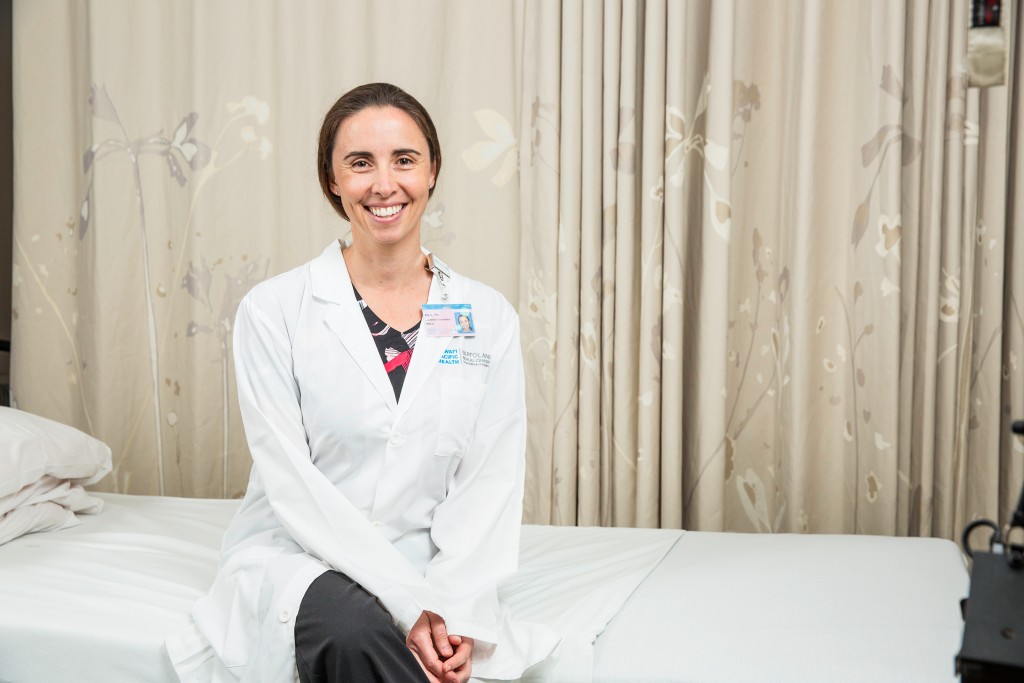 Name: Aly Certo
Age: 37
Job: Registered nurse and International Board Certified Lactation Consultant, Kapiolani Medical Center for Women & Children
Start: Certo was born and raised in Santa Cruz, California. She received a bachelor's in recreation administration from Cal Poly, San Luis Obispo in 2002, then became a licensed practical nurse in 2006 and a registered nurse in 2008, the year she and her husband moved to Oahu.
"I've had a lifelong interest in the role that good nutrition plays in the prevention and reversal of disease," the North Shore resident explains. "After I finished nursing school, I worked in pediatric and postpartum settings for eight years. I saw how many new mothers struggle with breastfeeding. I felt compelled to learn as much as possible about how to help them."
What It Takes: "Most of my time is spent working with mothers and newborns. I also do a lot of education with our nursing staff and our pediatric resident physicians.
"To receive IBCLC certification and qualify to take the exam, some background in health sciences is required, then a minimum of 90 hours of human lactation and breastfeeding education and a minimum number of hours in supervised lactation-specific clinical care."
"

The youngest mother I've worked with was 13; the oldest was 53.

"
Goals: "Breastfeeding is about nutrition, but it's really about so much more than that. If a woman wants to breastfeed, doing so successfully is instrumental in building her confidence in caring for her newborn, bonding with her newborn and trusting that her body is capable of meeting her baby's needs."
Challenges: "A few years ago, the UC Davis Medical Center surveyed 418 first-time mothers about breastfeeding. Three days after giving birth, 92 percent said they were having problems.
"Common issues include latching difficulty and pain while breastfeeding. Fears about milk production are very common. We work with women who are breastfeeding premature or sick babies or twins or triplets, or women who have had breast surgery."
Obstacles: "The American Academy of Pediatrics recommends that babies are exclusively breastfed for the first six months. In the U.S., less than 1 in 5 mothers and babies meet this goal. One of the most significant obstacles to successful breastfeeding is the absence of paid family leave. The United States is the only developed country in the world without government-mandated paid family leave."
Best Day: "Recently, a woman walked by with a 12-month-old in her arms. I didn't recognize her immediately, but she reminded me that I'd worked with her for several weeks after she gave birth. She gave me a huge hug, said she'd reached her goal of breastfeeding her baby for the first year and felt she couldn't have done it without my help. What could be more gratifying than that?"
Pay: "Lactation consultants in a hospital setting are paid similarly to other RNs in the hospital. Lactation consultants who work in a community setting generally get paid less."
This interview has been edited for clarity and conciseness.