A Private Tour of Hawaii at Your Fingertips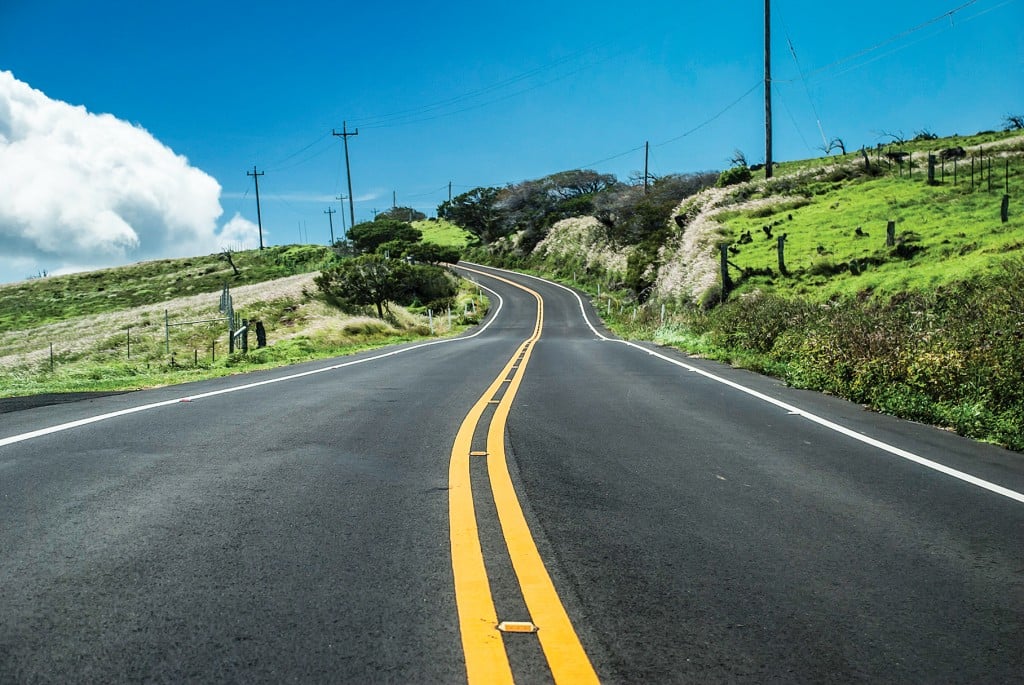 ORIGINS: Husband and wife Andrew and Rita Fowers first met 11 years ago at Brigham Young University Hawaii in Laie, where their location inspired a company.
"When I was a senior in college on the North Shore," says Andrew Fowers, "I would see tour buses drive by. I would also see these tourists driving right past all the best beaches and scenic views. I would think: They're missing the best spots! … There's got to be a better way."
The couple researched their favorite haunts and, in 2008, launched Circle Island Oahu Audio Tour, a CD promising an insider's view. "It didn't sell at all," says Fowers. So, they partnered with car rental companies on a GPS-based driving tour that came preloaded in rentable Garmin GPS units.
"For the past five-plus years … that has been our bread and butter," Fowers says. "But, technology has been changing and the GPS is slowly becoming obsolete."
UPGRADE: The couple, now based in Kapolei, spent two years with a hired development team to turn their product into a series of GPS-based smartphone apps that launched this year. The apps – one each for Oahu, Maui, Kauai and Hawaii Island – offer driving routes that use phones' built-in GPS to trigger tour narration at various highlight points. Area details, history, local lore, Hawaiian music and trivia are all timed for visitors' average driving speed. To get the timing right, "I once drove the road to Hana three days in a row," Fower says.
Shaka currently offers seven route options priced between 99 cents and $4.99, and plans to launch more later this year, including several free routes.
MARKET: Shaka Guide is one of two GPS-based tour apps companies created by Hawaii residents, and the only one to offer routes spanning four Islands, says Fowers. The apps have been downloaded thousands of times. Among the happy customers are Dianne and Richard Stovall of Vale, Colorado, who sampled virtually all of Shaka's offerings to maximize a multi-island visit by cruise ship.
"We knew we didn't want to be on one of those big tour buses," says Dianne. The couple, both in their early 70s, admit to being "technologically challenged," but cruised the Islands in convertibles listening to the app with earbuds. Richard says, "I don't think I've ever used a product that I just was more satisfied with than Shaka."
---

Shaka Guide offers routes for Maui, Kauai, Oahu and the Big Island. Android users can download the Shaka App at tinyurl.com/HBShaka
It is also available at the iTunes Store: tinyurl.com/HBShaka2