Acts of Aloha: Mobilizing Tomorrow's Leaders for Today [Sponsored]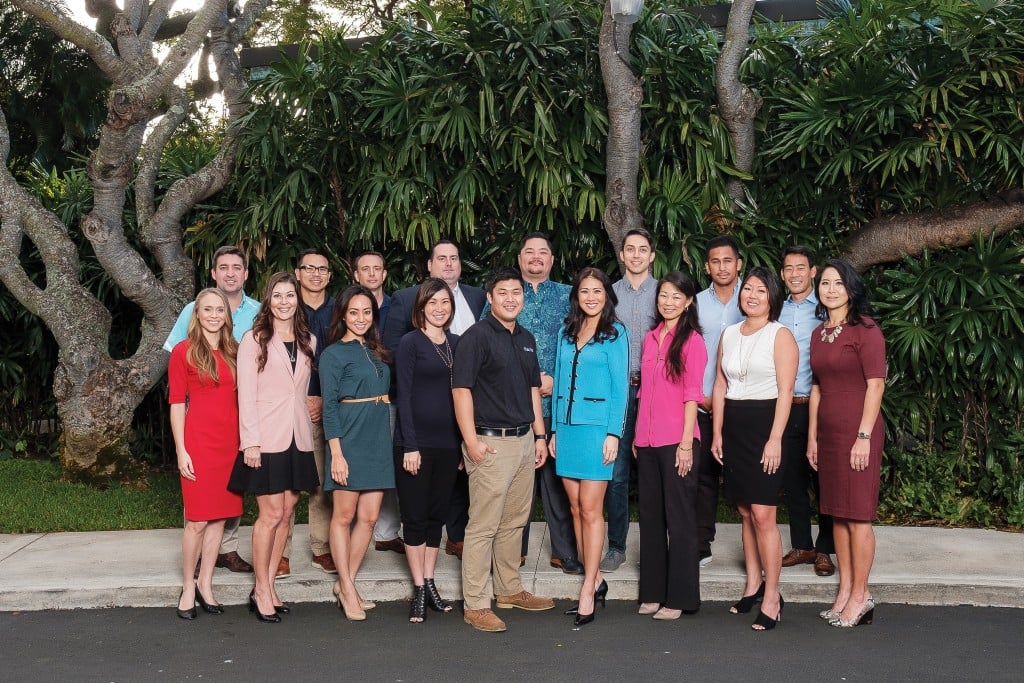 The next generation of Hawaii's leaders are on the rise and ready to serve their community. As the local chapter of the National Young Adult Auxiliary of The Salvation Army, Echelon Hawaii assembles a diverse group of young professionals to take action, create sustainable change, and support Hawaii's people.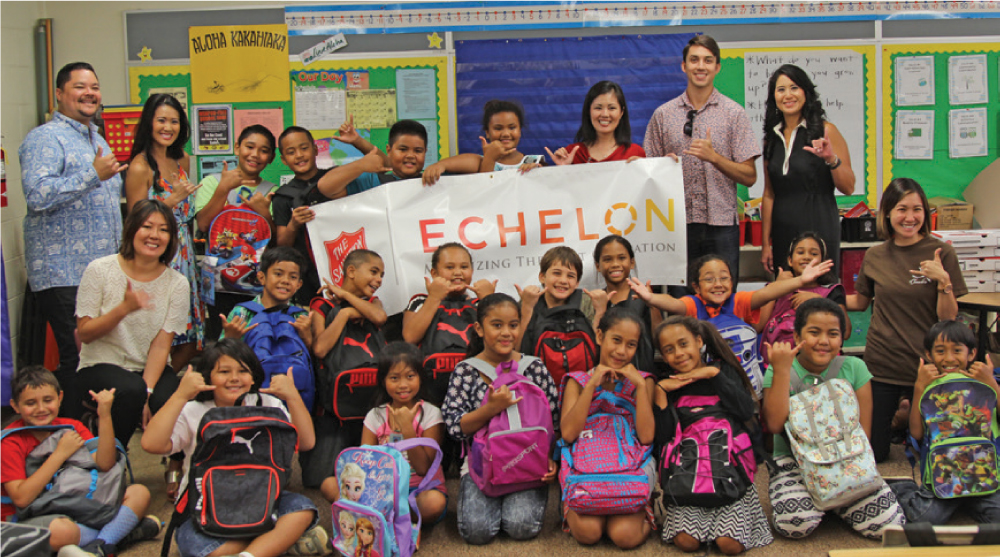 "At its heart, Echelon is about creating a membership of extremely smart, diverse and gifted individuals that passionately care about their community," said Jennifer Hee, Chief Development Officer at The Salvation Army Hawaiian & Pacific Islands Division. "Billie Lueder, one of our Advisory Board Members, and I both felt very passionately about stepping up to create and lead Echelon here in Hawaii. We knew that there were many young adults in our community who wanted to give back. Echelon was a perfect opportunity for them to give their time and their talents to serve others through the valuable partnership with The Salvation Army."
Echelon Hawaii focuses on three core areas—community service, leadership and mentorship, and raising awareness about The Salvation Army. Launched in early 2016, the group has already made a vital impact on the community by partnering with The Salvation Army for its CEO Sleepout—an event that gathers Hawaii's CEO's and community leaders in raising critical support and awareness for homelessness and hunger. Last summer's Back-2-School drive provided backpacks and school supplies to local keiki, and gifted pizza parties to underserved students at Aiea Elementary and Waialua Elementary. Echelon members were also instrumental in volunteering for The Salvation Army's annual Thanksgiving Dinner, helping to serve over 2,000 hot meals to those in
need.
"Without their support and buy-in, Echelon and our members would not know about our organization's breadth of service to the community and how efficiently we steward the donations that come in locally," Hee said.

Acts of Aloha Promotion