App Guides you to Hawaii-Grown Food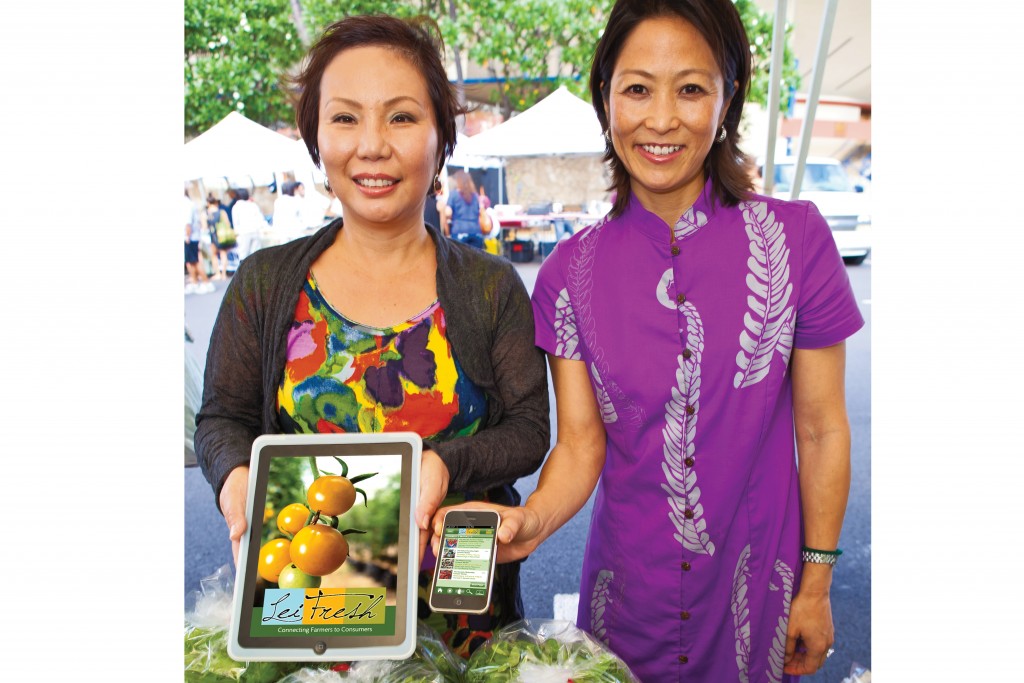 As big round figures go, this one is remarkable: Hawaii imports an estimated 85 percent of its food. Meaning, of the $3.7 billion that Hawaii consumers fork over annually for food, only about $550 million is spent on locally grown food, according to the state Department of Agriculture.
To help change that imbalance, the Hawaii Agricultural Foundation plans to launch apps in September for iPhone and Android mobile phones and for the iPad. With their phones and tablets, consumers will be able to find nearby retailers selling local-grown food, track prices and find recipes that use local vegetables, meat, dairy, fruits and seafood. They can also see photos and updates from farmers.
"Whether you live on the North Shore, in urban Honolulu or on the Neighbor Islands, you'll have access to what's fresh and local in your neighborhood supermarket, mom-and-pop store or farmers market in real time," says Denise Hayashi, executive director of the Hawaii Agricultural Foundation. She says information in the app will be updated in real time daily.
Dubbed as "Lei Fresh: Connecting Farmers to the Community," the project is part of a broader effort by five local nonprofit organizations that are using grant money from the Hawaii Community Foundation to engage consumers in the value of local agriculture.
"Demand is a key driver to growing local agriculture," Hayashi says. "Farmers are burdened with such risks as inclement weather, crop failure and pests. We hope Lei Fresh can minimize the risk of low demand by raising awareness and brand identity for local agriculture."