August Bad, September Much Worse for Hawai'i Restaurants
Every restaurant sector suffers, but sales drop the most in resort areas, says the Food Gurus Index. Preliminary October results are similarly grim.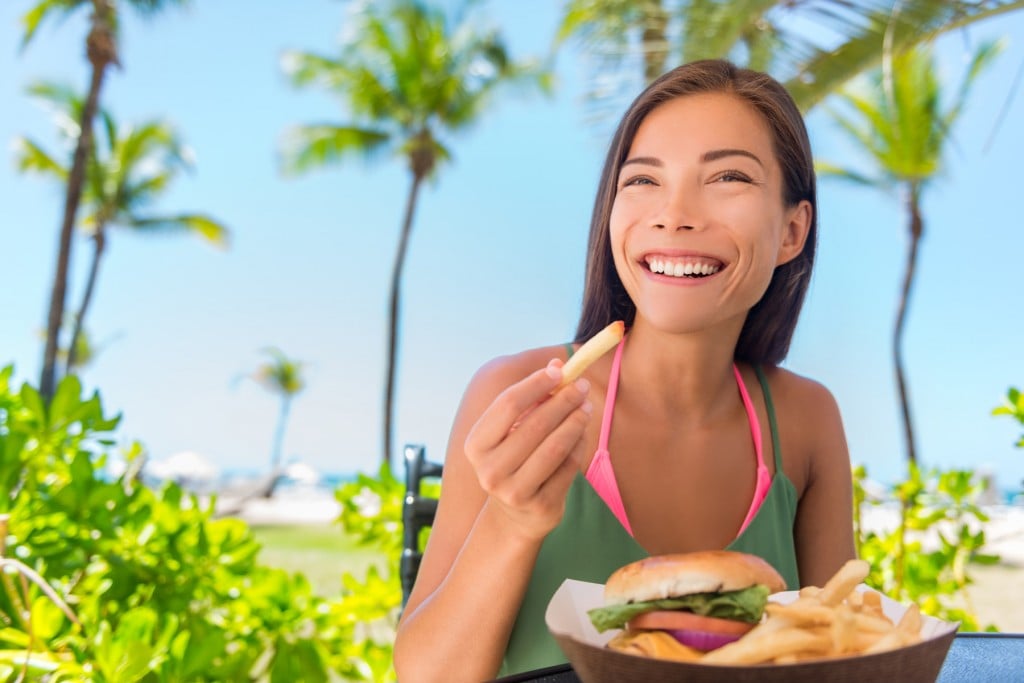 Sales at Hawai'i restaurants continued their plunge in September, dropping 14% from August – which itself was down from July's peak, according to the Food Gurus Hawaii Restaurant Index.
September saw fewer customers, and those customers spent less on average, says Doug Harris, founder of Food Gurus Hawaii.
"Those brands seeking traffic are using heavy discounting and added value to lure market share," Harris says. He adds that October's preliminary numbers are similarly bad.
The Food Gurus Hawaii Restaurant Index tracks over 3 million transactions monthly at more than 130 restaurant locations statewide. Food Gurus Hawaii provides the index's data each month to Hawaii Business Magazine.
Every sector of the local restaurant industry was down in September, but the smallest decline was among quick-serve restaurants, which include fast-food restaurants and food takeout from convenience and grocery stores. Quick-service sales were down only 4%, "with drive-thrus posting modest gains," Harris says.
"The national chains continue to selectively increase menu prices while promoting strong value propositions versus introducing new premium offerings."
Restaurants that depend on tourists generally suffered the most. Casual and fine dining restaurants suffered almost as much on average, and many eateries began offering delivery again after shunning the option during the summer rush, Harris says.
Here are the results from all categories.
RESTAURANTS STATEWIDE

Sept. vs. August

Change

Daily Sales

-14%

Daily Transactions

-11%

Ticket Average

-3%
OʻAHU RESTAURANTS

Sept. vs. August

Change

Daily Sales

-5%

Daily Transactions

-3%

Ticket Average

-4%
MAUI RESTAURANTS

Sept. vs. August

Change

Daily Sales

-14%

Daily Transactions

-7%

Ticket Average

-7%
HAWAIʻI ISLAND RESTAURANTS

Sept. vs. August

Change

Daily Sales

-11%

Daily Transactions

-8%

Ticket Average

-3%
CAUSAL AND FINE DINING

Sept. vs. August

Change

Daily Sales

-17%

Daily Transactions

-17%

Ticket Average

0
QUICK SERVICE RESTAURANTS

Sept. vs. August

Change

Daily Sales

-4%

Daily Transactions

-3%

Ticket Average

-1%
RESORT/WAIKĪKĪ RESTAURANTS

Sept. vs. August

Change

Daily Sales

-19%

Daily Transactions

-13%

Ticket Average

-6%