Big Draw for Chinese Tourists: Fish Oil and Other Supplements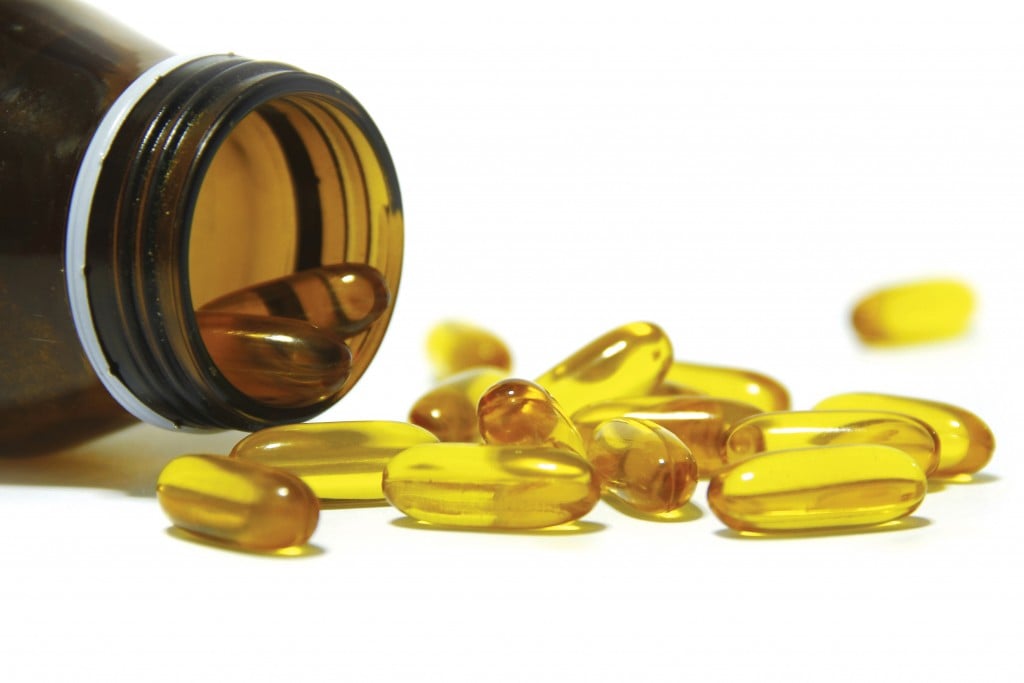 When you walk into Honolulu vitamin stores, the first things you notice are the Chinese characters. Above the bottles of fish oil, joint lubricant and multivitamins are signs that list the name of each product in Chinese, English and, occasionally, Korean or Japanese. The same Chinese tourists who splurge on quilted Chanel handbags and other luxury items in Hawaii are clearing out entire shelves of supplements.
"The most popular items are CoQ10, grape seed extract and fish oil," says an employee in the GNC store at 2500 Kalakaua Ave. (Store employees did not want their names used.)  He added that, while Koreans tend to buy multivitamin packs as gifts for friends and relatives, Chinese seem to buy in bulk for themselves.  He and other vitamin store employees say Chinese customers tend to be in their 40s and 50s and concerned about their health.
GNC employees at both the Ala Moana and Waikiki stores report that the average Chinese spends $300 per visit, but that it's not uncommon for a Chinese shopper to spend $1,000 just on fish oil. "That will last one person about a year," says a Waikiki store employee.
An employee at Vitamin World in the Waikele Premium Outlets mall says Chinese tourists stock up on vitamins because, "The potency of what we sell here is higher than what they can get in China, and they trust the quality of American-made products." An employee at the Ala Moana GNC store says, "I lived in China, I wouldn't take any products made there."
Price is another big factor. Employees at both GNC locations, and at Vitamin World and the Vitamin Shoppe next to Ala Moana Center, say the same supplements are three times more expensive in China than here. That's unlikely to change soon: A recent report by the U.S.-China Health Products Association, a trade group, says exports of dietary supplements to China have slowed due to the country's difficult approval process. Foreign companies must undergo a two- to three-year process that includes administrative procedures, rigorous testing and clinical trials, creating costs that can reach $100,000 or more per product.
When asked about sales to Chinese customers, GNC national spokeswoman Laura Brophy replied that, "GNC does not comment on customer demographics or sales figures." Inquiries made to the Vitamin Shoppe's mainland headquarters were not answered.