Blood Bank of Hawaii Calls for Donations as COVID-19 Creates Nationwide Shortage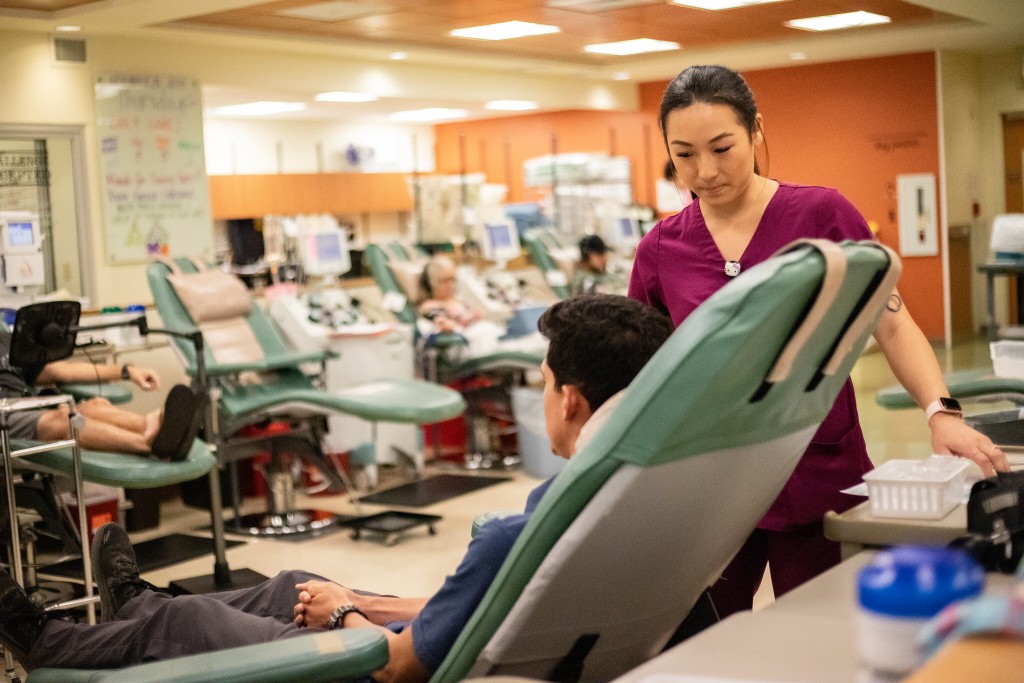 You can schedule an appointment to donate blood by calling (808) 848-4770 or going to bloodbanktough.org
Hawai'i's blood supply is dropping fast as concern over the spread of COVID-19 has led to the cancellation of nearly 30 blood drives that had been scheduled through May. Kim-Anh Nguyen, president and CEO of Blood Bank of Hawaii, says those cancellations represent about 1,000 individual donations with the potential to save as many as 3,000 lives.
"Hawai'i needs to be self-sufficient," says Nguyen, adding that help during the COVID-19 crisis isn't likely to come from the nearest blood supply center in Los Angeles as donations continue to drop, leading to nationwide shortages as high as 30%.
"We are anticipating more cancellations. This situation is likely to get worse. Blood rationing is in place in other countries and may be implemented on the Mainland."
Nguyen says the Blood Bank of Hawaii is "rethinking how we do blood collection," and until further notice they will not be holding mass-blood drives or taking walk-ins.
"Our blood center will be operating by appointment only," says Nguyen. "We're working to turn blood donation into a concierge-style VIP service. We want to make sure donors not only feel safe, but we respect the need for social distancing."
To make an appointment for blood donation visit www.bloodbanktough.org or call (808) 848-4770.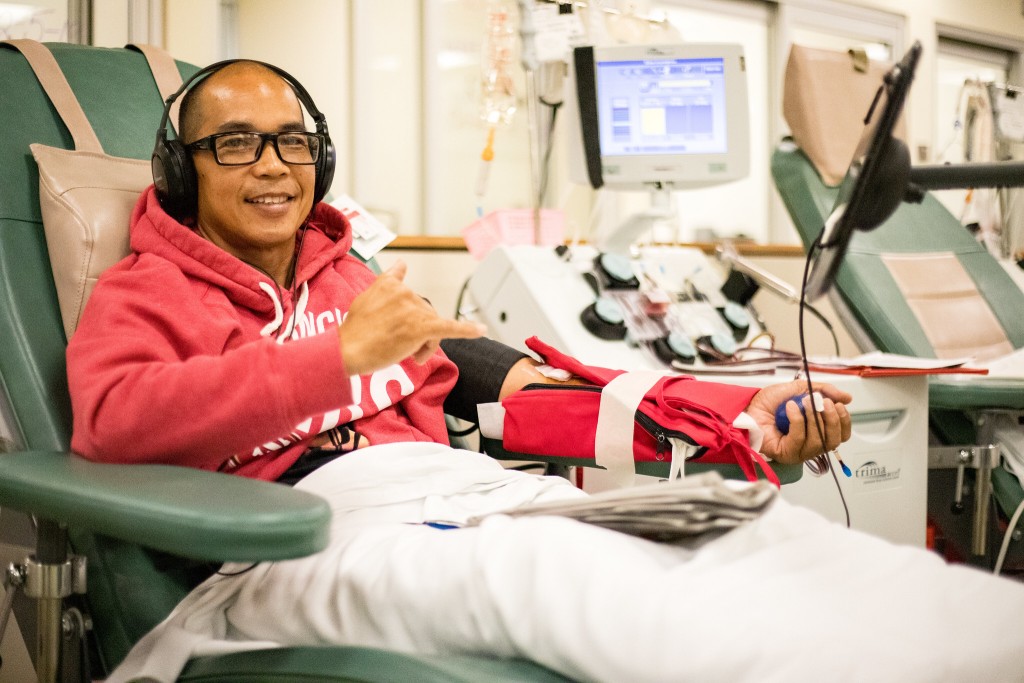 Nguyen says there are no confirmed case reports of COVID-19 transmission through blood transfusion, and the risk of transfusion transmission of respiratory viruses is low. She notes that during the pandemic flu scare in 2009, researchers tested more than 1,000 donations from donors with flu symptoms and found no evidence of influenza RNA.
According to the American Association of Blood Banks, "no cases of transfusion-transmission were ever reported for the other two coronaviruses that emerged during the past two decades," referring to SARS and MERS-CoV.
"That being said, we ask donors to call us if they develop fever or flu like symptoms after donating, and we quarantine their blood," says Nguyen adding that donors are carefully screened and given a medical exam before donation.
Blood Bank of Hawaii is the sole provider for all 18 hospitals across all islands, and a secondary provider for the military hospital at Tripler Army Medical Center, Nguyen explains. Even under normal circumstances, Hawaii's blood supply "is fragile and perishable," she says.
"Before coronavirus we depended on 200 donors to come through our doors every day. That's the status quo," says Nguyen. "Now, every pint counts, and with every cancelled appointment we feel the hurt."
While the U.S. surgeon general has recommended that elective procedures be rescheduled, Nguyen notes that Hawai'i has many patients who depend on regular blood transfusions to stay alive.
"Many transfusions are non-elective" says Nguyen. "They are the patients with chronic illnesses like thalassemias, who to survive must have a blood or platelet transfusion every day. They cannot reschedule those transfusions because they will bleed to death. They will die."
Last week, Nguyen joined leaders from the Centers for Disease Control and Prevention, U.S. Department of Health and Human Services, U.S. Food and Drug Administration's Center for Biologics Evaluation and Research, the Red Cross, and various blood bank partners to address the nationwide blood shortage.
"Blood donors are needed now more than ever. We cannot wait for the situation to intensify further before taking action. The blood supply cannot be taken for granted and the coronavirus only heightens the need for a ready blood supply," says Kate Fry, chief executive officer of America's Blood Centers, an organization that represents close to 50 blood centers throughout the U.S. and Canada that collect almost 60% of the nation's blood supply.
Nguyen says it may be a year or more before an effective vaccine for COVID-19 is available. She says the best way to prevent spread of the virus it is to follow Department of Health recommendations.
"Wash your hands regularly, stay home and follow the recommendation for social distancing. And while staying home you can still do something powerful, and that is to go online and make an appointment to donate blood if you're healthy and able," Nguyen says.
"It's OK to be scared. Just remember that if we are healthy, we are powerful. In Hawai'i, we are all connected and there is something that we can do during this time of helplessness and that is to reach out and save someone's life."