How a Family Owned, and Locally Operated Business Became a Success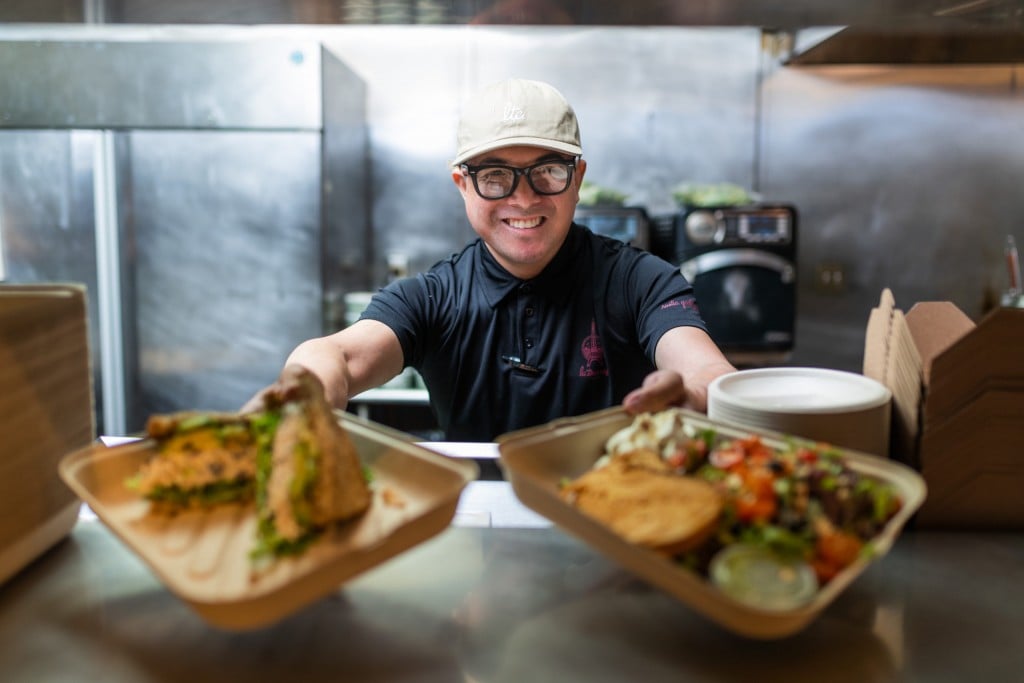 Building an Empire, One Loaf of Bread at a Time.
We don't need to tell you that La Tour Café is the destination for people in search of delicious breads, macarons, kouign amann, and French dip sandwiches. What you may not know, is how an immigrant from Vietnam took a single sandwich shop and transformed it into one of Hawaii's most well-known restaurants and bakehouses today.
Thanh Quoc Lam immigrated to the US from Vietnam in 1979. At the time, he had no idea he would eventually become the Founder and CEO of a multimillion restaurant chain and bakehouse in Hawaii working and alongside his two sons. Through sheer determination and passion, he built an empire that we have all come to know and love – La Tour Bakehouse and La Tour Café.
Lam's restaurant journey began in San Jose, California, where he was working as a tour bus driver. During his drives, Lam saw an opportunity to provide his passengers with something to eat, so he started offering them sandwiches made by a friend. It was so popular that Lam and his friend decided to start their own business selling sandwiches.
"We were buying all our bread and it occurred to me that we should be making it ourselves. I didn't know how to make bread, but I began practicing and taught myself how to make it," says Lam. His innovation, tenacity, and passion have been with him from the start and still continues to this day.
"I came to Hawaii in July of 1984 and saw the growing Vietnamese population in Chinatown. I quickly seized the opportunity and opened the doors to the first Ba-Le Sandwich Shop in December of that same year," says Lam.
Eventually, Lam and wife, Xuan Chau, opened La Tour Bakehouse in Iwilei and in 2011 his sons Brandon and Trung opened La Tour Café downstairs of the bakehouse. Currently, his sons run the company across multiple locations on Oahu.
In 2002, Chef Rodney Weddle joined the La Tour Bakehouse team and brought with him years of experience in baking and pastry. "La Tour Bakehouse comes from La Tour Eiffel (Eiffel Tower) a symbol of the French influence on Vietnamese cuisine and our baking products and techniques," says Trung Lam. "We are grateful to have such a skilled and accomplished baker on our team."
La Tour Café has been serving up mouthwatering sandwiches, desserts, and fresh baked breads for years; it's no surprise how successful they have been. Even if you haven't yet visited La Tour (go now!) you've probably had some of their delicious products. They supply breads and cakes to many hotels on Oahu; pizza dough to Papa John's Hawaii; sandwiches, meals, and desserts to Hawaiian Airlines; and bread to restaurants like Pig & the Lady, Wolfgang Steakhouse, and EARL.
"Over the last 35 years, we have grown from a single Vietnamese sandwich shop to a multi-location food manufacturer serving various industries," says Lam. And they don't have plans on stopping anytime soon. In fact, La Tour Bakehouse has already expanded through their partnerships with local companies like ChefZone (division of Y. Hata & Co., Ltd.), Foodland, and Times, and are already in the mainland through their partnership with Whole Foods.
In addition to their expansion through retail partnerships, Lam is looking for bigger opportunities on the mainland. "Our [new] Southern California facility is the first step towards selling our products on the mainland. We are starting with our famous furikake puffs and plan to expand into other products," Lam explains.
Even with their mainland expansion, La Tour Café continues to create new tasty items we can't resist. The latest items coming out of the bakehouse are their soft as clouds Japanese shokupan bread and flavorful 100% Sprouted Organic Multigrain bread. You can buy a loaf at one of their cafe locations or try one of the wanpakus on shokupan bread or the tuna salad on the sprouted multigrain bread off their menu.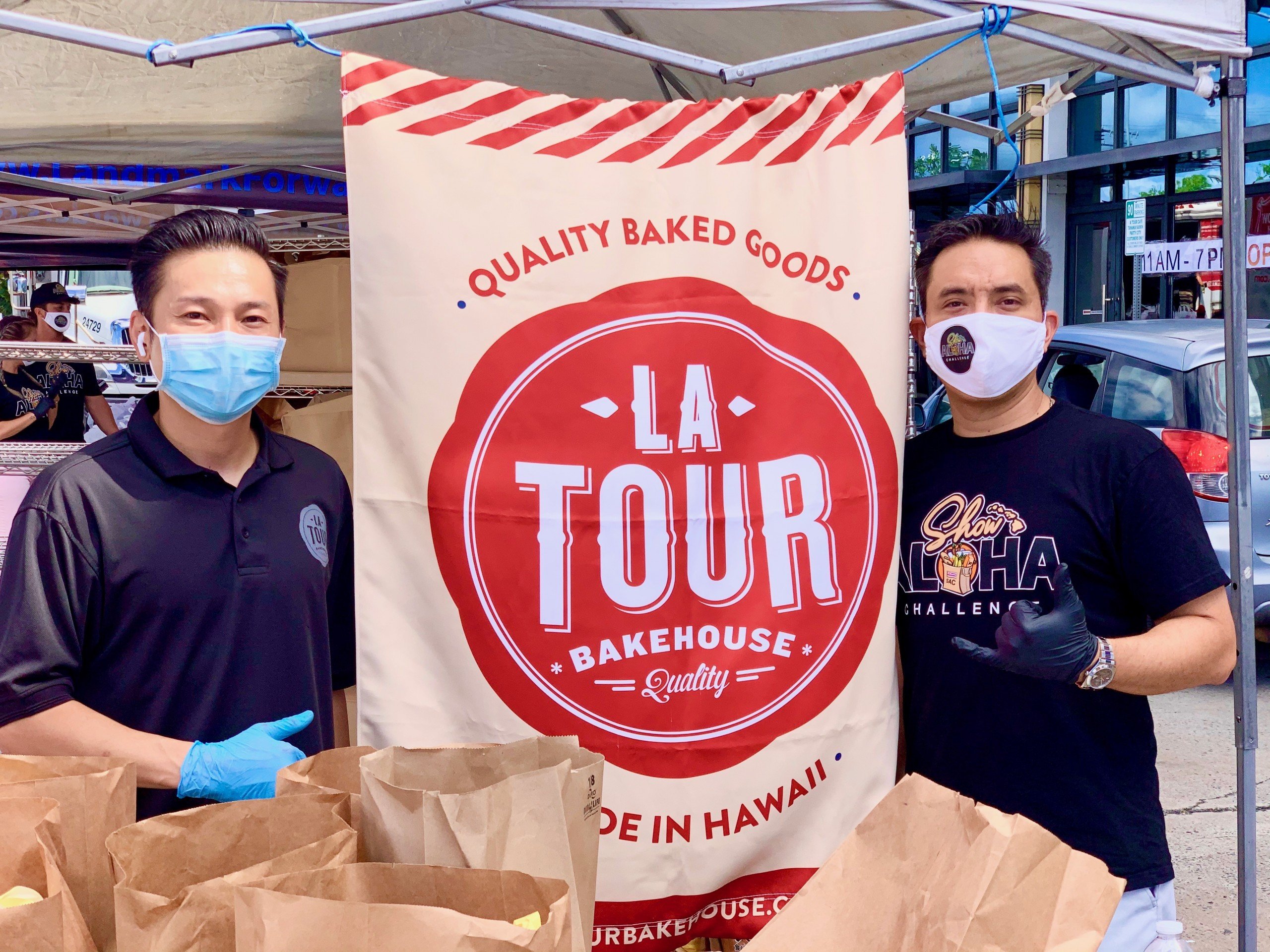 La Tour Café and La Tour Bakehouse displayed true aloha spirit throughout the COVID-19 pandemic. La Tour was able to give back to those in need through their partnerships with the Show Aloha Challenge, the Healthy Mothers Healthy Babies Coalition of Hawaii (HMHB), and Hawaii Meals on Wheels. Their support and dedication to our communities allowed thousands of families to eat and provided delivered meals to new mothers during these challenging and changing times.
Proudly Submitted on by Y. Hata & Co., Limited on behalf of La Tour Café.