Businesses that Support Their Communities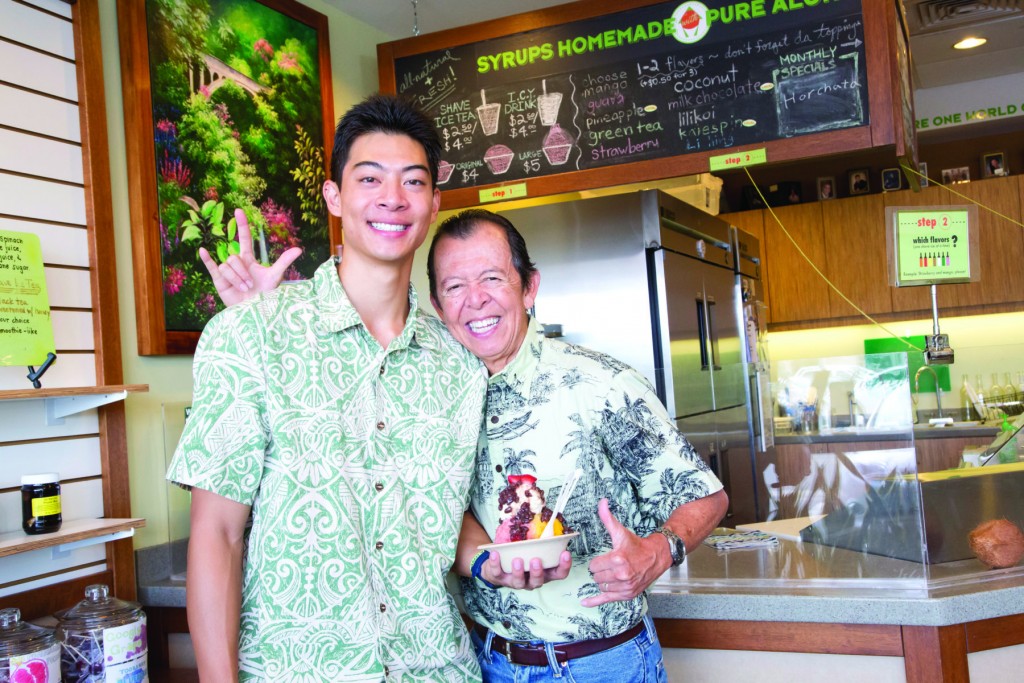 Successful business owners in Hawaii know they have to focus on more than just the bottom line. They must support employees, commit to customers, conduct business ethically and support the communities that sustain them. For some small businesses, community outreach is fundamental to their business DNA. Bronson Chang, co-founder of Uncle Clay's House of Pure Aloha, an Aina Haina shave-ice shop, calls this social entrepreneurship. "It's the foundation of what we do," he says. "We're using our entrepreneurship for good."
Here are four Hawaii small businesses that make a difference in their communities.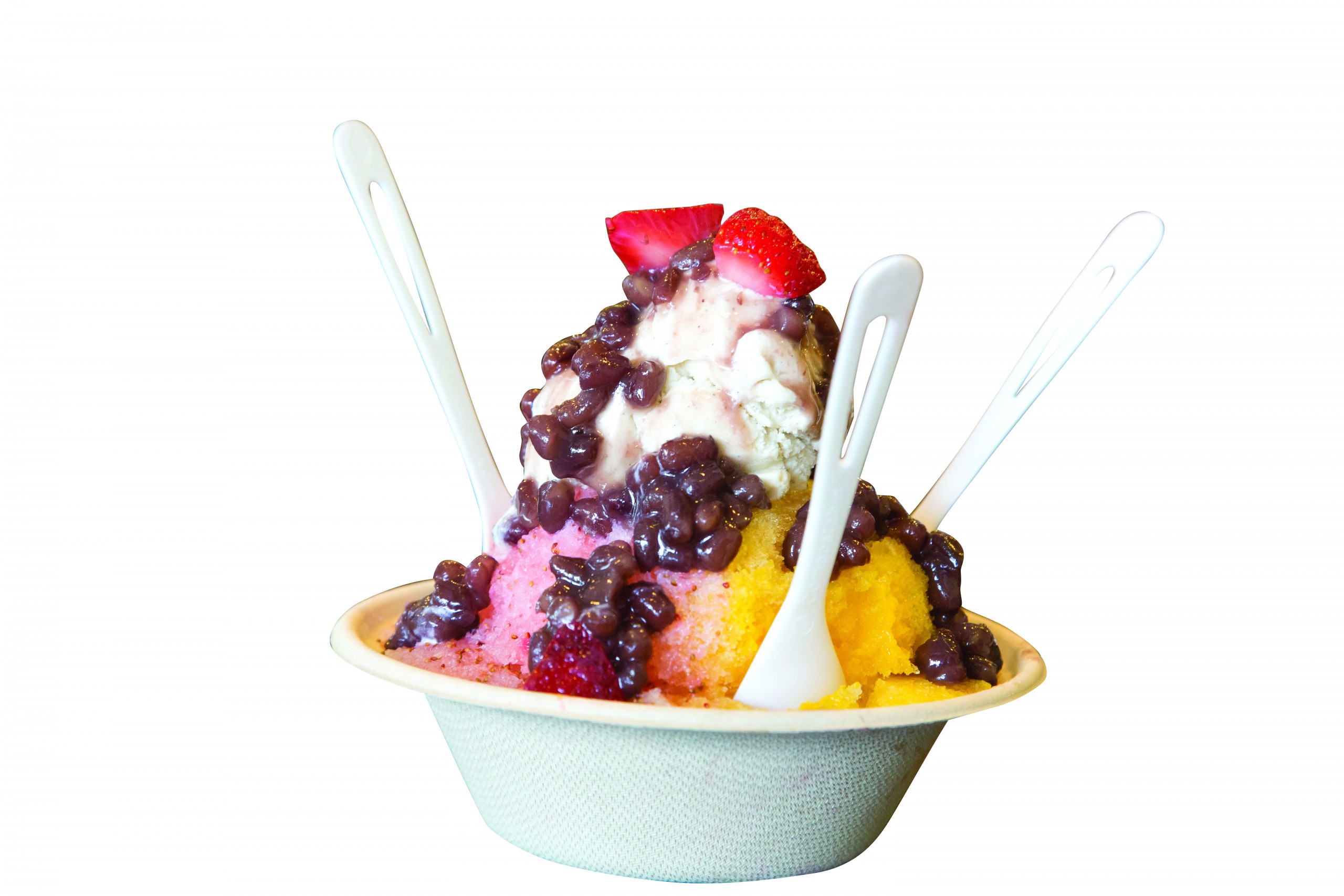 Pay It Forward
One-world ohana. That's how Clay and Bronson Chang view life: Your actions affect everybody, so make those actions positive. In June 2011, the uncle-nephew duo created Uncle Clay's House of Pure Aloha, better known as HOPA. Located in the bustling Aina Haina Shopping Center, the shave-ice store says it uses all-natural, homemade syrups. To fulfill their "ohana" mantra, the Changs wanted to create more than just a neighborhood shave-ice store, so they wove support for the greater Hawaii community into their business plan.
HOPA has glowing reviews on Yelp and TripAdvisor, which helps make the place busy even in the middle of a weekday. Walk inside and you'll notice "The Pure Aloha Oath" on the right wall, encouraging each patron to "live every heartbeat of my life, from this day forward, with pure aloha." The partners take that pledge sincerely and nearly 150 customers have joined them by signing the oath on HOPA's website.
"Our decisions are guided by our values," says Bronson Chang. "We do things with a spirit of service."
Take, for example, Share-HOPA-Forward. Bronson says he got the idea after living in India during a humanitarian trip he took as a college student. "I visited a restaurant where you ordered and ate your food, and instead of paying for it at the end, you paid for the next person's meal," he says.
He and his uncle considered running HOPA entirely that way, but made it an option instead: While paying for your own shave ice, you can buy a $3 serving for a stranger and include a personal card. Bronson says those pay-it-forward treats were initially redeemed at the first Share HOPA event during Night Market, a monthly block party in Kakaako. There, 115 people were served free shave ice compliments of a kind stranger. During HOPA's second anniversary, 440 people received free shave ice.
"The looks on their faces were amazing," says Bronson. Right now, there are about 600 Share-HOPA servings of shave ice available for a future event, and more can be purchased by customers at any time.
There are other ways the Changs give back. For every $5 gift card purchased, 5 percent is donated to charity. For every $10 card, 10 percent, and for every $20 card, 20 percent. The charities include the youth group Kupu Hawaii, the environmental nonprofit Kanu Hawaii and Kalani High School, Clay's alma mater.
The House's newest giving venture is HOPAlea, named for traditional sailing canoe Hokulea. The genesis of HOPAlea occurred years earlier, Bronson says, when master navigator Nainoa Thompson visited the Doe Fang crack-seed store, Clay's former business. Thompson was looking for li hing mui ginger to combat seasickness among the crew during Hokulea's voyages. So, when the Polynesian Voyaging Society announced its worldwide odyssey that began in June, the Changs wanted to contribute.
"We thought back to the ginger," says Bronson with a smile. He says Kauai Organic Farms donated 60 pounds of ginger and he worked with culinary developers to dehydrate the root and add Hawaii Island honey. The first batch was donated to the crew before they sailed for Tahiti.
"Hopefully enough to last one year. We'll continue creating it for the duration of the voyage," Bronson says.
HOPAlea is also working on a line of chocolate bars in collaboration with Kailua chocolatier, Kokolani. They'll be sold in Hawaii grocery stores and all after-tax proceeds will benefit the Polynesian Voyaging Society.
In the three years since HOPA opened, the store has served more than 100,000 servings of shave ice and the founders hope to serve 100,000 more. "I hope all this is a testament to how to create a successful business," Bronson says.
Uncle Clay's House of Pure Aloha
Aina Haina Shopping Center
373-5111
houseofpurealoha.com,
hopalea.com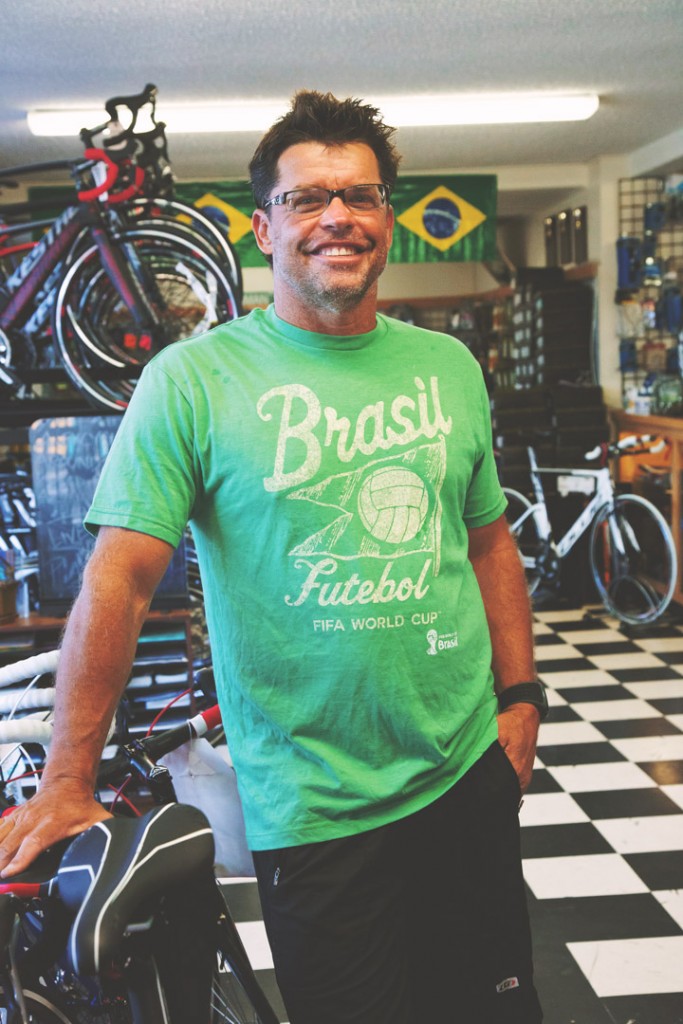 Biking to Boca's Rhythm
Spend time in Kakaako or on a bike anywhere on Oahu, and you'll probably get to know Raul Torres. Torres, affectionately known as "Boca," which means "mouth" in Portuguese, is the founder and owner of Boca Hawaii. Known today as a one-stop shop for biking, running and swimming needs, the heart of Boca Hawaii is its training. In fact, coaching is where Torres got his start in business.
The congenial 49-year-old, originally from São Paulo, Brazil, first visited Hawaii in 1989 to compete in the annual Kona Ironman Triathlon. He loved the Islands, so he stayed. He had already been training his roommates and friends to bike in Los Angeles, so, in 1994, he started coaching on Oahu.
Because Torres was an experienced triathlete, who has now completed 20 triathlons, he knew a thing or two about equipment. "Some people said they wanted a training facility," says Torres. He found a good location in Kakaako and, at the request of his students, started selling water bottles, nutrition bars and T-shirts, including jerseys with the Boca Hawaii logo. In 2003, Boca Hawaii the store was official. Those accessories soon included high-end bikes and accompanying gear. "My store consists of products you need to do a triathlon," he says.
While the store is successful in its own right, Torres' first love will always be coaching. "It's the heart of the business," he says. Torres offers intensive cycling, marathon and triathlon training, with multi-clinic prices ranging from $75 to $595; he holds weekly spinning classes in the Boca training center upstairs from the store (a space shared by his sister, Andrea Torres, who coaches aerial gymnastics and owns Samadhi Hawaii). On Monday afternoons, he teaches a spinning class at the Honolulu Club and a free swimming class at the Palolo Community Pool.
Over the years, Torres has coached thousands of athletes, many of them successful executives. This year alone he's training an estimated 500 people. "Every person in my life has done a training with me," he says, with a laugh, listing off his accountant, attorney, neighbors, his children's teachers and more. He met his wife, Hina, during a training clinic; every Boca Hawaii coach and staffer is a former student of his. Even his two teenage children are triathletes.
Though triathlons and marathons are individual competitions, Torres has built a network of camaraderie, not only in Hawaii, but abroad. "There's team building and goal setting," says Torres of his clinics. "It shows you how much you can control your own destiny."
When Torres isn't coaching or swimming, biking or running, which is rarely, he organizes races. He coordinates multisport races through Boca Hawaii, including this year's two triathlons, one marathon, one 5K run and one cycling race, and the upcoming Kawela Endurance Triathlon on Aug. 16. It's a way for the Boca students to stay motivated, test their training and evaluate their progress. Torres says he holds additional running races with a partner as part of 808 Race Hawaii.
For the past few years, he's also advised on race routes and loaned his sound and race-course equipment to local organizations, including the Hawaii chapter of the Make-a-Wish Foundation's annual Jingle Rock Run, Sharon's Ride for Epilepsy and the American Diabetes Association's Tour de Cure Hawaii.
It's easy to see how connected Torres is. Walking outside Boca Hawaii while being interviewed by Hawaii Business, Torres ran into three people he knows, two of whom he's trained. He encouraged them to sign up for the upcoming race.
"You have to be excited, show people they can do it," explains Torres.
Boca Hawaii
330 Cooke St.
591-9839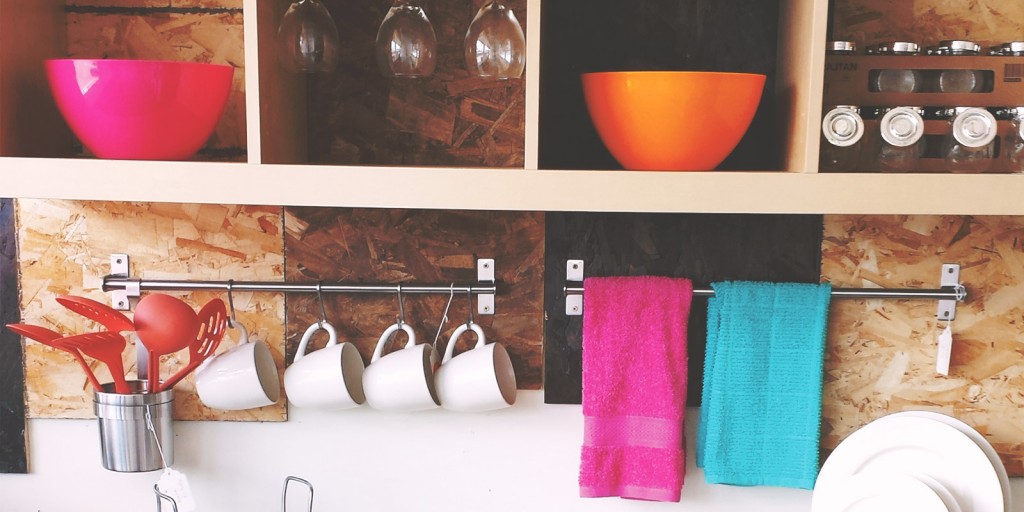 DIY Decor
If you show them how to build it, they will come and learn. That was interior designer Lauren Makk's thinking when she started home-design workshops at her Kakaako home-decor and furnishings boutique, Pad Hawaii. Plus, she needed a way to share the bottles of champagne left over from her grand opening.
You might recognize Makk from her appearances in 2007 and 2008 on TLC's home makeover show, "Trading Spaces." Makk says she always told friends she was going to open her own store, so she packed her bags, left the City of Angels and opened shop in Kakaako last August.
"I took a leap of faith," she says with a laugh.
Makk and Pad Hawaii are now Kakaako institutions: She participates in the Night Market block party, as well as its monthly brunch and shopping event, the Saturday Morning Special. She moved the shop down the street in March into Island Terminal's former R/D space.
"I'm so thankful to be a part of Kakaako. I now live in this neighborhood," says the Oklahoma City native. "Hawaii is becoming an even more metropolitan city, and that includes its design options."
Makk describes Pad Hawaii's offerings as affordable luxury and says your home should reflect you and your style – a place where you want to come home. Inside the warehouselike store, you'll find modern pieces and unique furnishings, including prints by local artists for $12 to $80, colorful bedding, rolling side tables for $80, shoe cabinets for $100, and desks and tables for less than $500. "Everything has multiple uses," she says.
In addition to designing homes and selling furnishings, she shares her skills in do-it-yourself workshops. Makk says that in "After-Workshops," participants pay $25 to $30 to make "Pinterest-worthy crafts" and drink (enter the leftover champagne). In past classes, people made hanging brass planters, fabric rugs, 3D string art, plastic-spoon pendant lamps, pillowcases and more. The classes help build confidence among first-time homeowners and offer solutions to spaced-challenged apartment dwellers, says Makk.
"They leave reinvigorated and they are making their homes better," she says, "sometimes even by using things that would end up in the landfill."
Taking it to the next level, she debuted Homeschool this past September, a six-hour carpentry class for $300, which includes materials and the use of tools. The first class, featuring "Trading Spaces" carpenter Brandon Russell, taught students how to make a shoe-storage bench. Hawaii carpenter Richie Breaux taught the second class, where beginner carpenters crafted outdoor armchair-and-ottoman sets. Makk says Homeschool "graduates" learn to feel comfortable using saws and power tools, even if they've never used them before. One student made the chair and ottoman for his girlfriend and proposed to her with it. "How cute is that?" gushes Makk.
Thanks to these workshops, Makk is building a community of savvy DIY-ers who are making houses into homes.
Pad Hawaii
691 Auahi St.
744-3814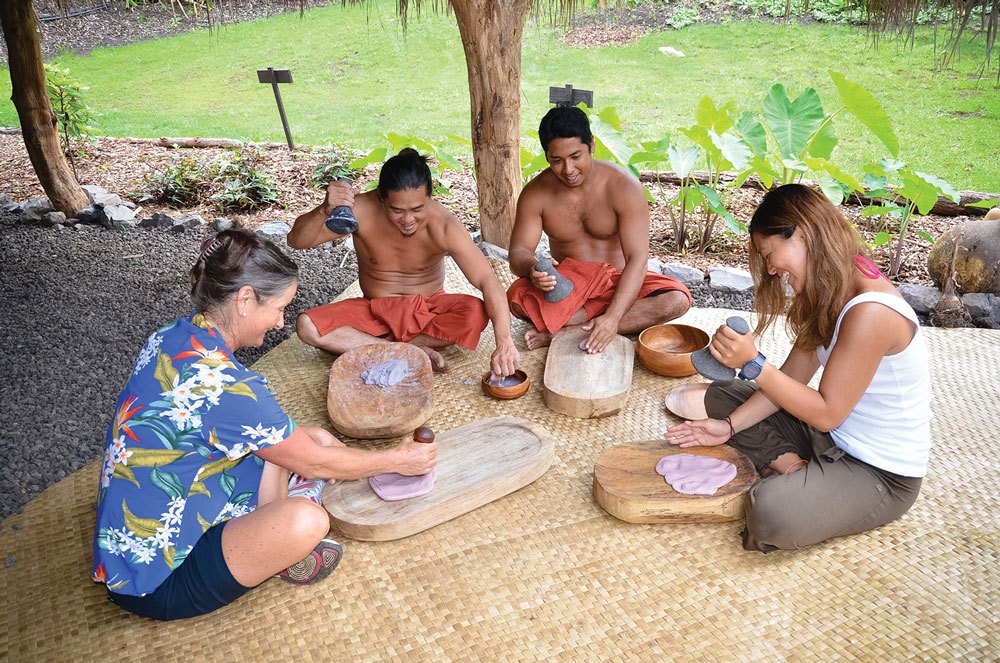 Malama I Ka Aina
Ten years ago, when Joshua Chavez and his business partners bought 25 acres of lush, emerald-green forest in West Maui's Waihee Valley, they envisioned building homes so they could look down each morning at the Waihee Stream from their lanais. Instead, the partners and a small core of others built a kauhale, three traditional Hawaiian buildings with two more on the way. Since January, their for-profit company has operated tours that teach Native Hawaiian culture, food and clothing making, values and other traditions to school children, locals and tourists.
At the village, people learn what Native Hawaiians ate and wore, and how they built their shelters with hands-on demonstrations taught by cultural practitioners during two- and four-hour tours. This summer, a program created in partnership with Kamehameha Schools allowed Maui students to visit for free.
The Maui Hawaiian Village project combines the talents of five cultural practitioners, one longtime marketing manager and Chavez, a 33-year-old whose career has taken an interesting turn. After high school, he became a Realtor, like his mother; his father and brothers work in construction.
"I got into it to buy my own properties," says the Maui native about his start. "My passion is land development."
Obviously, the village is not a conventional development, but Chavez believes it will soon provide a return on the several hundreds of thousand of dollars the partners poured into the project. Already it provides fulfilling jobs for those doing the demonstrations three times a week, says sales and administration manager Janai Kealoha. "It's inspiring to have a place like this where young people can come work," Kealoha adds about her co-workers, most of whom are in their 30s.
Think of the Maui Hawaiian Village as a living exhibition, not a luau or show. "We're not tour guides," says exhibition manager Kahaku Ritte-Camara. She set up the program in which she and her fellow practitioners go through five hands-on demonstrations: making kapa, cordage and imu, pounding poi, and creating artifacts. Ritte-Camara, fluent in Hawaiian, says she wants everyone's experience to be historically accurate, whether you've lived in Waihee Valley for 79 years or just arrived from the Kahului Airport.
The company brought in master hale builder Francis Palani Sinenci to construct the hale; each took roughly three months, says Chavez. First, they had to clear 10 acres of overgrown valley land by removing invasive species such as java plum and cane grass.
"This valley can be restored to its natural ahupuaa," Chavez says, pointing into the distance. "We want to treat the land with respect."
He created a nonprofit to continue to malama i ka aina, or restore and care for the Earth. While the tours provide payroll and keep the village in the black, the nonprofit is the root of the organization says Chavez. The staff will continue clearing out invasive species, planting native flora, and restoring waterways and kalo patches.
Ritte-Camara says everyone who visits leaves the village with a deeper understanding of the history of Waihee Valley and the tight-knit community that lives there. "People appreciate we're continuing Hawaiian traditions," Ritte-Camara says. "Some (kamaaina) don't know a single thing about where they grew up."
Maui Hawaiian Village
808-244-2221 to book tours
Tours are $129 each