Buy Local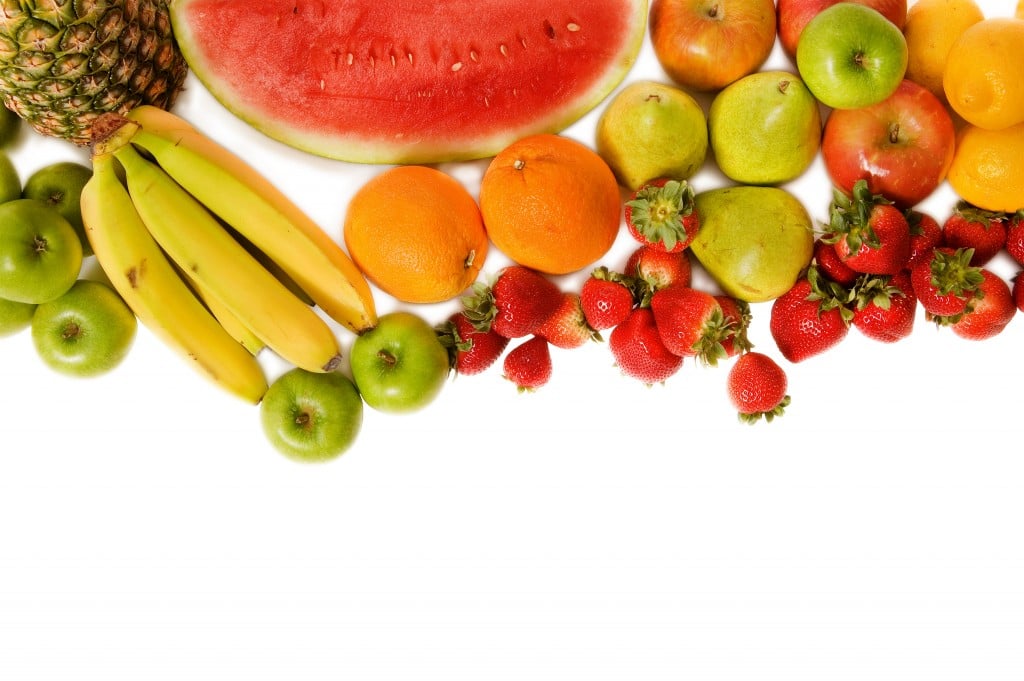 WAIMANALO – David Yarber hands out samples of his locally brewed kombucha, a popular fermented tea that's touted for its health benefits, to a group of Japanese visitors at his Waimanalo brewery. It's obvious from their nodding heads and polite smiles that they approve of his version of "the booch."
"When you have it on tap, it really makes a difference," says Yarber, who owns and operates SKY Kombucha with his wife, Shannon, both lawyers who ditched their careers to brew fermented tea full time. (SKY is the initials of their 2-year-old daughter, Stacey Katherine Yarber.)
The couple started SKY Kombucha in September 2013, two years after David tasted his first kombucha, a bottle of GT's Synergy Kombucha Triology from Kokua Market in Moiliili. David was instantly hooked and decided to start brewing his own, first at home, then commercially in the kitchen at Kokua Market, where he began serving kombucha on tap. He got his first customer in November 2014 and, five months later, moved to a larger production space on Dillingham Boulevard.
"(David) has always had the idea of expansion and thinking what's next," says Shannon. "He's always wanted to make kombucha accessible and available for anyone and everyone."
The company took a major turn when the couple attended an edu-cational workshop on packaging organized by Whole Foods Market. Called Rootstock, these single-topic meetings help local business owners learn to grow their businesses. The other benefit? They can meet Whole Foods people and maybe, just maybe, get their products onto those coveted shelves.
" It's about turning waste into value."

— Derek Kurisu,
Executive VP, KTA Super Stores, talking about its "recycling" program that turns B-grade beef cuts into prepared frozen laulau, or bruised papayas and guava into fresh juice.

That's what happened with SKY Kombucha. Soon after that workshop, Whole Foods expressed interest in the Yarbers' brew and the couple got to work to meet the standards set by the gourmet food chain. They moved into a larger, 1,000-square-foot commercial facility in Waimanalo with refrigeration and areas for brewing and bottling. They tested their brews regularly, added more local fruits and completed a third-party audit of their business. In about a year and a half, SKY Kombucha was being served
at the juice bar at Whole Food's Kahala location.
The company has tripled its production and added employees since moving to Waimanalo. Its brews are now sold by several other retailers and restaurants.
"(Working with Whole Foods) has made us a better company and more aware of everything," David says. "As lawyers, we didn't have a huge background in food production. But we realize that we can learn this and figure this out."
Whole Foods Market, along with locally owned grocer chains Foodland and KTA Super Stores on Hawaii Island, have made a commitment to supporting local farmers, ranchers and food producers. Those relationships have been fruitful for everyone, including the customers, who are now able to access more locally grown and produced goods than ever before.
"These business relationships are vital to agriculture in Hawaii," says Chris Manfredi, president of the Hawaii Farm Bureau. "We've heard again and again the rhetoric of wanting to support local growers and of 'buying local.' This is what it
looks like."
Whole foods
There are several ways Whole Foods Market supports local small businesses.
For starters, the retailer says its three Hawaii stores buy from more than 300 local farmers and food producers across the state. In 2014, Whole Foods says, 36 percent of the produce sold and used in all in-house production, such as prepared foods and bakeries, was grown locally. It spent more than $6 million on Hawaii agricultural products, including fresh produce, honey, beef and dairy products, up from $2.6 million in 2011. About 400 locally made and grown items were added to the retailer's shelves last year, contributing to a 21 percent growth in local sourcing.
The retailer also offers loans to local producers. Nationwide, the program has granted more than $14 million in low-interest loans to independent farmers and food artisans to help them improve or expand their businesses.
Two years ago, Hawaii Taro Co. in Kihei, which produces burger patties made from Hawaii-grown taro, received a $17,500 loan from Whole Foods to pay for new oven racks, a mixer and other kitchen equipment to help the business expand into the retailer's mainland stores. Today, Hawaii Taro is in dozens of stores and restaurants in Hawaii and six Whole Foods Markets, including three on the mainland.
"It was available, the interest rate was good and it was a fairly easy process to go through," says Robert Mitnick, founder and president of Hawaii Taro Co. "There wasn't a whole bunch of hassle … My relationship with Whole Foods has been stellar."
Whole Foods also provides educational seminars and meet-ups geared toward local food producers to help them start or grow aspects of their businesses. In 2013, it held an all-day seminar called Sprout to provide support and practical advice to new and aspiring farmers and producers on Oahu, Maui and Kauai. More than 280 people attended, learning about everything from packaging to food safety to ingredient sourcing.
"It's really about working together to strengthen our local economy and self-reliance by helping to expand and diversify the local products available here in the Islands," says Claire
Sullivan, Whole Foods Market's purchasing and public affairs coordinator for Hawaii.
Aletha Thomas, owner of Kauai-based Monkeypod Jam, attended Sprout in Kapaa with the hope of getting her artisan jams and jellies – all made from Kauai fruits – into Whole Foods stores. But when Sullivan handed out a list to the attendees of products the retailer did not need, Thomas saw "jams" on
the list.
"To grow Hawaiian agriculture, it takes strategic investments: be it land, equipment, or a grocer investing in a farmer by buying and marketing his products; or a consumer buying a tomato."

— Chris Manfredi,
President, Hawaii Farm Bureau

"I was so sad," Thomas says, laughing. "But I raised my hand and said, 'I'm on your list of items you're not looking for, but is there any way I can give you my information?' "
Turns out, Sullivan had previously sampled – and loved – Thomas' jams and, by the following year, her products were on Whole Foods' shelves. She says her gross sales have increased by 18 percent since last year.
"After working with (Whole Foods) … I believe fully in what they're doing," says Thomas, who sources her fruits from about 45 different Kauai farmers. "They really do everything possible to support local farmers and the local industry, and I feel they're doing the right thing. My beliefs are aligned with theirs."
KTA Super Stores
Executive VP Derek Kurisu walks through the produce department at KTA Super Stores in Puainako on Hawaii Island, pointing out the various fruits and vegetables that
are locally grown, including beans, apple bananas, sweet corn and much more. In fact, 95 percent of the leafy greens sold at all KTA stores are locally grown.
"We've never bought one mainland banana," Kurisu says, with a smile.
KTA's pledge to buying local extends beyond the product aisle. Nearly half of all its beef comes from local ranches and the poke is fresh and local.
Where this Hawaii Island-based, locally owned chain really shows its commitment is in its Mountain Apple brand. This label is put on food products grown, manufactured or processed on Hawaii Island. When it launched in 1992, its first product was Island fresh milk. Since then, it has grown to more than 200 different products – including pre-cut salads, cookies, coffee, eggs, lamb and corn tortillas – from more than 80 partnerships started and nurtured by Kurisu himself.
He even works with his vendors to create value-added products with their waste. Like turning B-grade beef cuts into prepared frozen laulau, or bruised papayas and guava into fresh juice.
"It's about turning waste into value," Kurisu says.
For more than 15 years, Kulana Foods, a Hilo-based processor and custom fabricator of local grass-fed beef and other meats, has been supplying KTA stores with valued-added products, including Portuguese sausages made with wild boar, beef and pork laulau, Italian sausages and the popular pipikaula poke.
"Our business has really grown," says Tom Asano, sales manager at Kulana Foods. "Our relationship with KTA has become one of the most important we have."
That commitment to local farmers, ranchers and food producers has been an investment for KTA, one that's paid off for everyone, including customers, who are keener than ever on buying local whenever possible. For that reason, KTA says it keeps the prices for its Mountain Apple brand products competitive.
According to Manfredi of the Hawaii Farm Bureau: "To grow Hawaiian agriculture, it takes strategic investments: be it land, equipment, or a grocer investing in a farmer by buying and marketing his products, or a consumer buying a tomato. Each of these investments is paramount to making it all work, strengthening the supply chain. And the more investment we see, the more efficient it all becomes, which will help reduce costs."
Foodland
Walking through the produce department at Foodland Farms
in Aina Haina, you'll notice something different: The locally grown fruits and veggies are separated from imports.
That's the point: to get you to notice.
"When we made the commitment to support local several years ago, it was really a big effort for our company," says Foodland spokeswoman Sheryl Toda. "We had to train all of our employees and managers, and we remerchandised the produce department, creating in-store decor and signage … You can see right away which items are local and which are not."
Toda says customers appreciated the newly organized department, which made supporting local farmers easier for them, too.
"They wanted to support local and they wanted to see what was available locally," she says. "Just doing that made a difference."
Foodland Super Market is the largest locally owned and operated grocery retailer in the state. Founded in 1948, the chain boasts 32 stores and more than 2,500 employees.
Foodland says local products represent 28 percent of all produce sales and are expected to grow. Right now, the chain works with more than 100 different farmers across the state. Some, like Sugarland Farms in Kunia, are big commercial farms; others, like Iliili Farms, a certified organic aquaponics farm in Waianae,
are small.
"Every opportunity we can find to switch from mainland to local where it makes sense, we'll do that."

— James Channels,
Director of produce, Foodland Super Market

"Based on our knowledge and what the supplies are from island to island and what the needs are, we are able to develop and help manage the variety and assortment that farmers are growing," says James Channels, Foodland's director of produce. "We'll give larger farms items that make sense for them to expand on. And we'll work with independent farmers, too, see what their numbers are and take whatever they have. We make those commitments."
While Foodland still needs to sell imported produce to provide a full range of fruits and vegetables for its customers, it says it sees room for growth when local farmers grow more kinds of crops. Recently, it added yams from a small farm on Molokai to a few of its stores.
"Every opportunity we can find to switch from mainland to local where
it makes sense, we'll do that," Channels says.
Beyond buying from local farmers and food producers, Foodland and Sack N Save stores are encouraging shoppers to eat local once a week by offering in-store samples and discounts. Called Eat Local Tuesdays, the program highlights the locally sourced products in each store, flagging them with orange tags and promoting them in weekly emails sent to customers. The deli and seafood counters also offer prepared items made with local ingredients.
"The commitment to supporting local is huge, and it just makes sense," Channels says. "It's about sustainability and supporting the community."
And that self-reliance is essential, especially for a place like Hawaii.
"As remote as we are, buying local at all levels is extremely important," Manfredi says. "It increases our resiliency and embraces sustainability on economic, environmental and social levels. And that's always a good thing."