My Job Is Making Ice Cream with Local Ingredients
Sage Creamery favorites include vanilla, chocolate, honey, fruit, coffee and tea.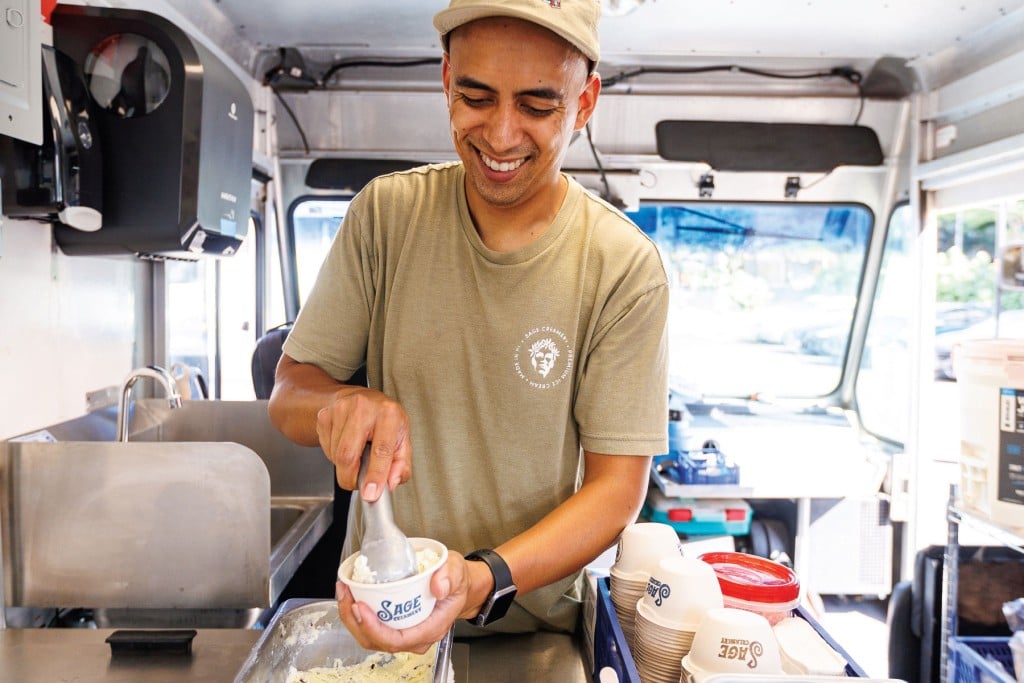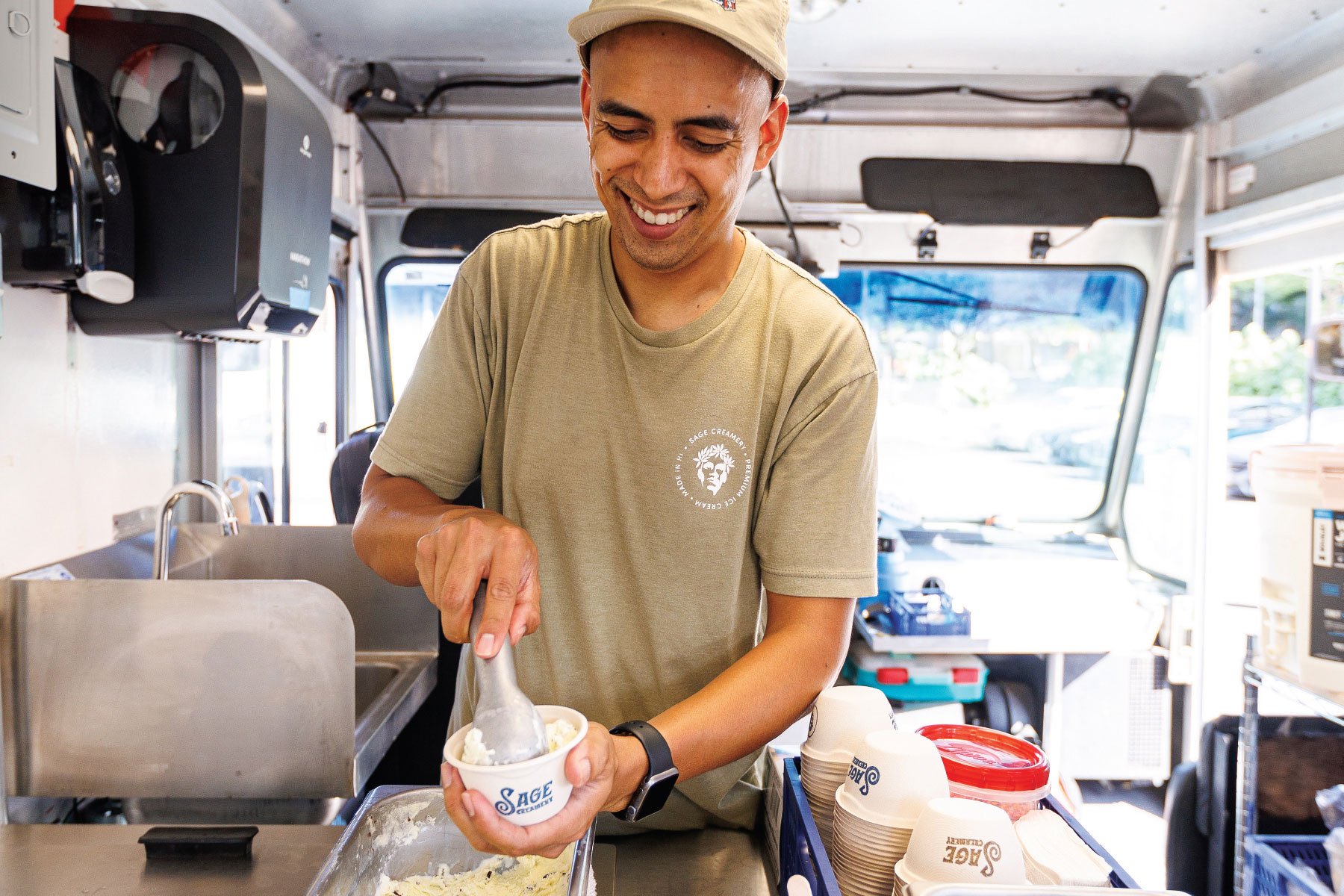 Name: Zachary Villanueva
Age: 32
Job: Ice Cream Maker & Co-Founder of Sage Creamery
Beginnings: "Growing up, my dad and my mom would always make sure we had dessert in the fridge. A tub of ice cream was one of them."
His passion for ice cream continued beyond childhood and he began to make it at home in 2016 for family and friends. He thought it was a lot better than what was sold in stores.
Company's Origin: "The idea for Sage Creamery started after my brother had passed away in 2018. He had cancer and it was really abrupt: Four months after the diagnosis, he passed."
Villanueva created the business in his brother's honor. His brother's name was Daniel, but he was wise beyond his years, so people called him "Sage."
Zachary Villanueva had been working full time at Kō Hana Distillers but the pandemic gave him more time to make ice cream and he eventually made the company his full-time job.
Ingredients: "Things like vanilla, chocolate, coffee, honey, even tea, we'll work with other vendors here in Hawai'i and collaborate with them to make flavors. Our vanilla we get from Laie Vanilla Co. Our coffee is from Kailua at ChadLou's Coffee Roasters and our honey is from Mānoa Honey & Mead. Our focus is on the ingredients and highlighting them through ice cream."
How It's Made: "Our ice cream base is a mixture of milk, cream, sugar and egg yolks. We purée fruit or sometimes we steep lavender flowers or vanilla beans for a few days and let those flavors coalesce into the ice cream. Sometimes we'll also do inclusions – the things that you add to your ice cream after it's churned."
Flavors: Ice cream flavors are mainly chosen based on the time of the year and what Villanueva and his co-workers like to eat.
"My favorite flavor is vanilla ice cream and being able to source it locally from the North Shore is a plus for us."
They also pay attention to other businesses and their successes. Their mango cheesecake ice cream was inspired by the popular mango cheesecake dessert at Diamond Head Market & Grill, Villanueva's wife's family business and where the couple previously worked.
"Our most recent collaboration was with Holey Grail Donuts, popular for their maple glaze doughnuts. So we made vanilla maple ice cream."
Growth: "When we started, we were making ice cream in our garage, then we grew and eventually moved into our own commercial kitchen."
The company now sells at farmers markets across O'ahu. Coming soon are a shop in Ho'opili and an ice cream truck.
Motivation: "At the end of the day, it's ice cream. We're in the job of making people happy. If they're happy, then we're happy."
This interview has been edited for clarity and conciseness.