Catalyst for Creativity [Sponsored]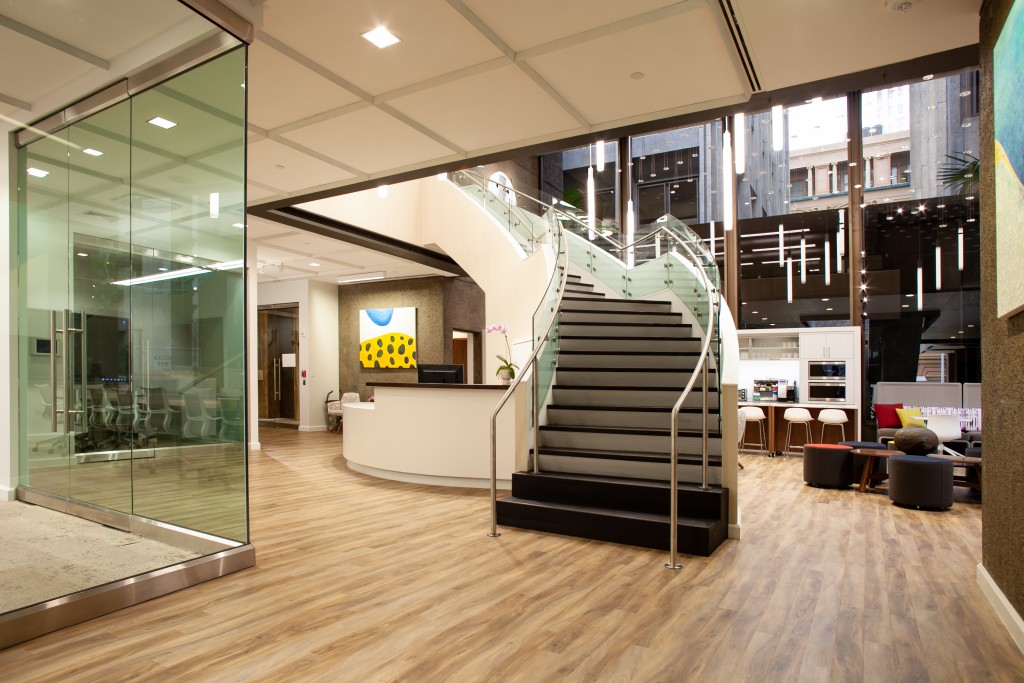 Hawaii Design Firm G70 Moves Into New Design Headquarters – New office in the downtown Bank of Hawaii building
Hawaii's leading design firm G70 moves into the Bank of Hawaii (BOH) building in the heart of downtown Honolulu (111 South King Street). G70 designed its new 15,000-square-foot, two-story space to provide a strong connection both internally and externally to the community. The new adaptive-reuse space also celebrates local artists with a rotational exhibit, as well as showcases G70's own custom glass art installation representing its unique ohana. G70's new home is the ultimate expression of the firm's commitment to its people, the community, and collaboration.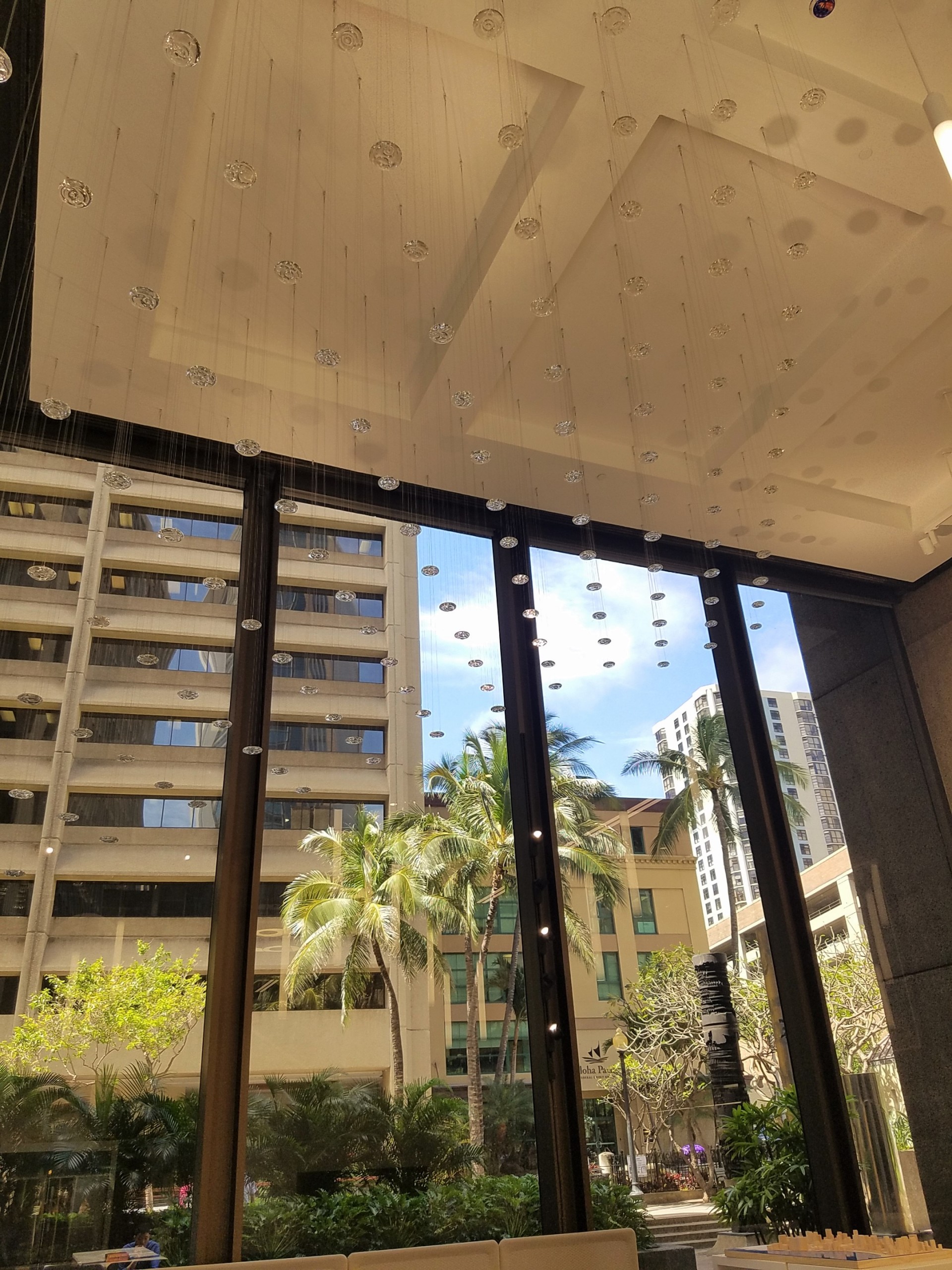 "Our new office is so much more to us than just a workspace; it's a catalyst for creativity," said G70 Principal and Vice Chair Linda Miki, AIA who oversaw the office design. "It is a home designed and built for our unique ecosystem of innovators, thought leaders, technologists, cultural practitioners, and designers to thrive and flourish. It represents the aspirations for our future, built on a foundation of more than 47 years of excellence."
"Being both the designer and client for this project was a unique experience that was important to share with all G70 employees. It was an opportunity to do what we do best – work together and envision a design that truly represents who we are. We had an amazing team and are thankful to our contractor J Kadowaki, Inc., their subcontractors, our consultants, suppliers, artists and movers. It's priceless to see our G70 ohana truly enjoying their new home and we look forward to sharing it with our clients, consultants and the community."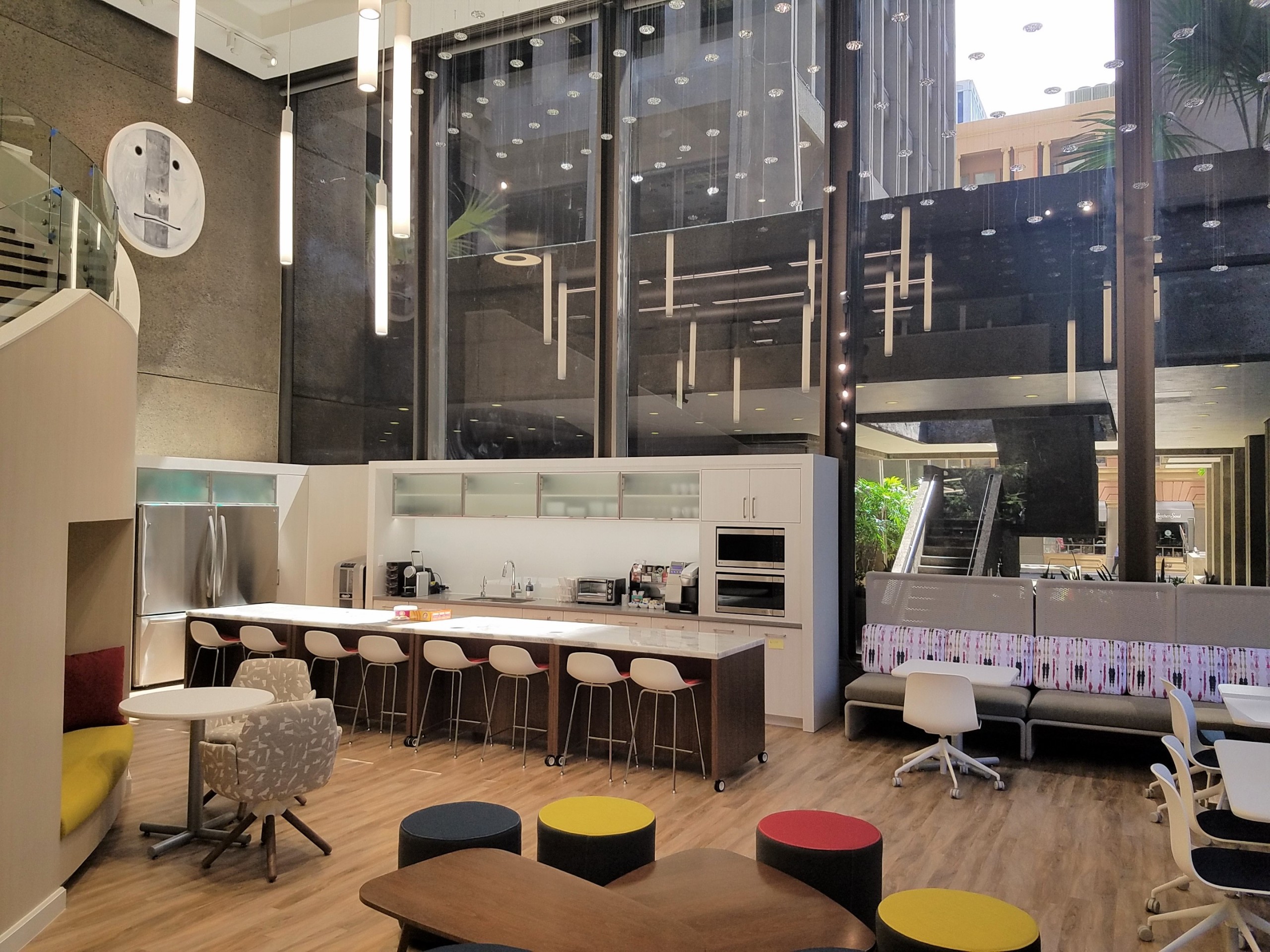 Key design components include:
Collaboration – a core value of G70, the firm believes innovative ideas and the best solutions come by working together in unity. G70 is continuing its protocol of open offices – no doors – to encourage collaboration. More open and inviting common areas throughout the entire office enhances conversations among clients, work groups, and inter disciplinary teams.
Diversity – G70 staff bring a diverse array of gifts, skills and experiences to project teams. The new office provides an equally diverse environment: scalable conference rooms, private nooks, open breezeways, two-story café.
Connection – human beings grow and learn through interaction on teams, sharing meals, informal meetings on the breezeway, and impromptu conversations along the stairway. G70 is a connector in the community and the new office represents this in the heart of the city which also provides a place for convocation.
Flexibility – utilizing the latest technology allows G70 employees to take its workstation anywhere in the office, to plug in at most any desk, to uncouple and form work teams in the collaboration spaces, the café, breezeway or anywhere in the world. This workplace trend of "hoteling" allows staff the freedom to choose to work at an assigned desk or from any space within the building depending on their changing needs.
Inspiration – infused with art, the G70 office is an intersection of art and architecture. Curated by acclaimed artist and G70 Resident Artist Kaili Chun, the new space will feature a rotating exhibit of local artists.
Adaptive-reuse – G70's new home is an inspired adaptive-reuse of BOH's Fort Street Mall portion of the Main Branch and 2nd floor offices. By opening the second floor office space with views to the exterior, providing a new internal connection with G70's signature circular staircase, integrating exposed ceilings and flexible lighting brought new life to the space. The design embraced the original two-story windows and natural daylight, existing ceilings with unique oversized ceiling grids and linear AC diffusers celebrating the clean lines of the original brutalist design. The integration of G70's existing custom wood work stations, doors and art provided a balance of warmth and humor; marrying the new with the old.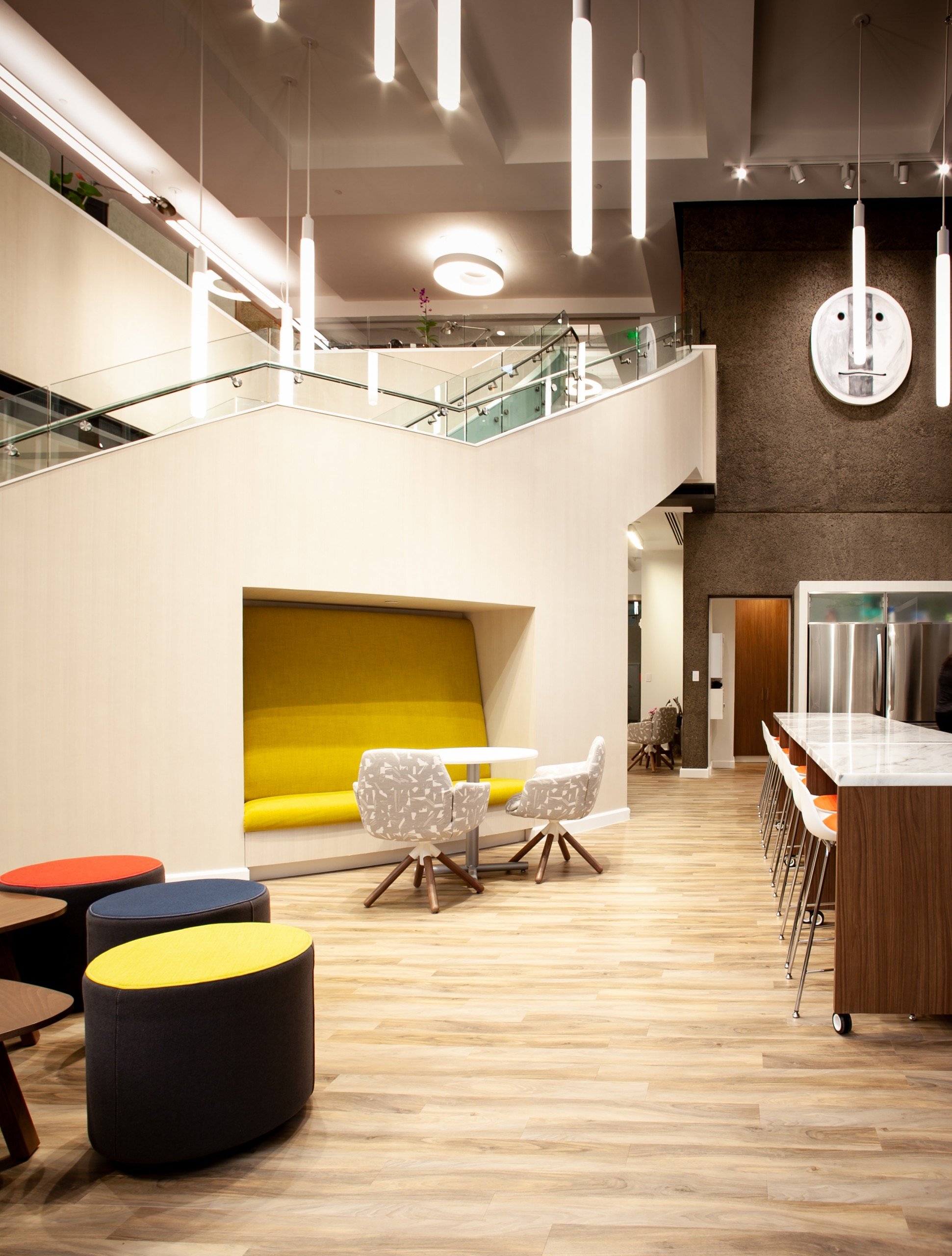 "As we approach our firm's 50th anniversary in 2021, moving into our new office has allowed for much reflection on who we are as a firm and where we're headed," said G70 President Charles Kaneshiro, AIA, LEED AP. "Our strength has always been rooted in our unwavering dedication to community and collaboration, and I'd like to continue to take our 'laulima' philosophy abroad as we gain presence in international markets."
G70's commitment to collaboration is underscored in every design detail and amenity of its new office headquarters including:
Entry Café – working, waiting & meetings
Makery/informal meeting space
Wellness room/small meeting area
Outdoor connecting Breezeway
5 conference rooms
4 large open collaboration areas
4 small open collaboration areas
Build out of the new G70 office began in the summer of 2017 and was completed in April 2018.
G70
Phone: (808) 523-5866
Fax: (808) 523-5874
g70.design