Changes at Hilo's "Pineapple Building"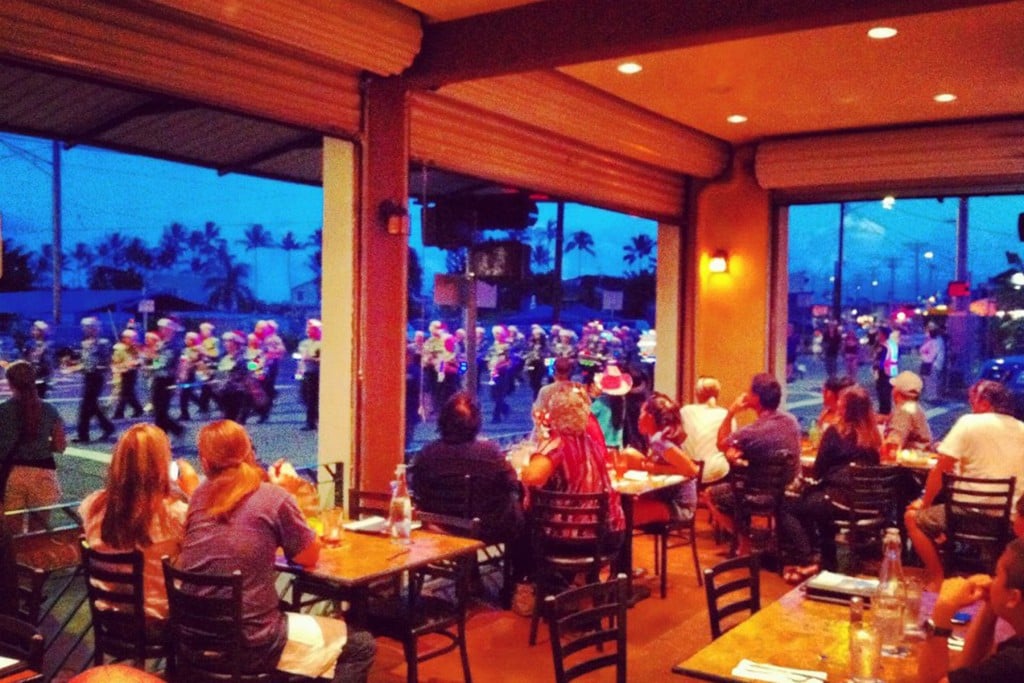 As popular as Mexican restaurants are, three within a brief walk of each other in Hilo was probably too much.
Casa de Luna and Lucy's Taqueria both opened in December 2011, within a block of each other and just down the street from Rueben's, Hilo's original Mexican restaurant. So it's not surprising that for its one-year anniversary, Casa De Luna transferred ownership and assumed a new identity as Pineapple Grill.
Pam Owens bought the restaurant from her brother David. The new name came from the nickname she and her siblings gave the building at 332 Keawe St., when they first walked through it and saw the 30 hand-painted, ceramic pineapples across the top of the triangle-shaped building.
"It was always open-aired, that's why we tried to keep it the same," says David Owens, who restored the building. When he first walked through it, he envisioned a restaurant with apartments upstairs. It took him four years and a lot of difficulty working in a tsunami zone and special management area, but he finally achieved the vision.
David Owens much prefers restoring old buildings; he restored the 100-year-old Burns Building before turning it over to his brother, Scott, to run as the Hilo Bay Hostel. But David Owens says running restaurants is not his forte and that's why he is turning the Pineapple Grill over to his sister Pam, who has been in the restaurant and catering business.
Members of the Owens family have been migrating to the Big Island from Carlsbad, Calif., since the mid-1980s. David came first, then Trish Owens, Pam's twin, came five years ago and bought the Hilo Tropical Gardens Guest House and Hilo Homemade Ice Cream.
Now that the Pineapple Building is in Pam Owens' hands, she and chef Jay Johnson have focused on local dishes with fruits and vegetables from the Hilo Farmers Market a block away, fish from local suppliers and Big Island beef.
Pam Owens says she also doesn't want to compete directly with her neighbors, Lucy's or Reuben's, which is celebrating 33 years in business. Sue Dillanueva, a Big Island native and wife of Reuben, hopes that their restaurant is around for another 30 years or more, though she also wishes both Pineapple Grill and Lucy's "the best of luck."
"We all want the same thing," Dillanueva says, emphasizing it took Reuben's years to get established. "We're a family restaurant. We have our ups and downs. I respect all of them."
Lucy's was initially going to be housed in the Pineapple Building, according to Marlene Hall, who celebrated a year in business on Dec. 15. Then Hall learned that health regulations wouldn't allow an open kitchen within the building's open-aired seating arrangement. Instead, Hall converted the old Mongolian Grill at 194 Kilauea Ave.
"I consider them business friends, we're very neighborly," says Hall of the Owens family. Indeed, Hawaii Business caught up with the Owens twins at the bar of Lucy's Taqueria, all set to have margaritas there.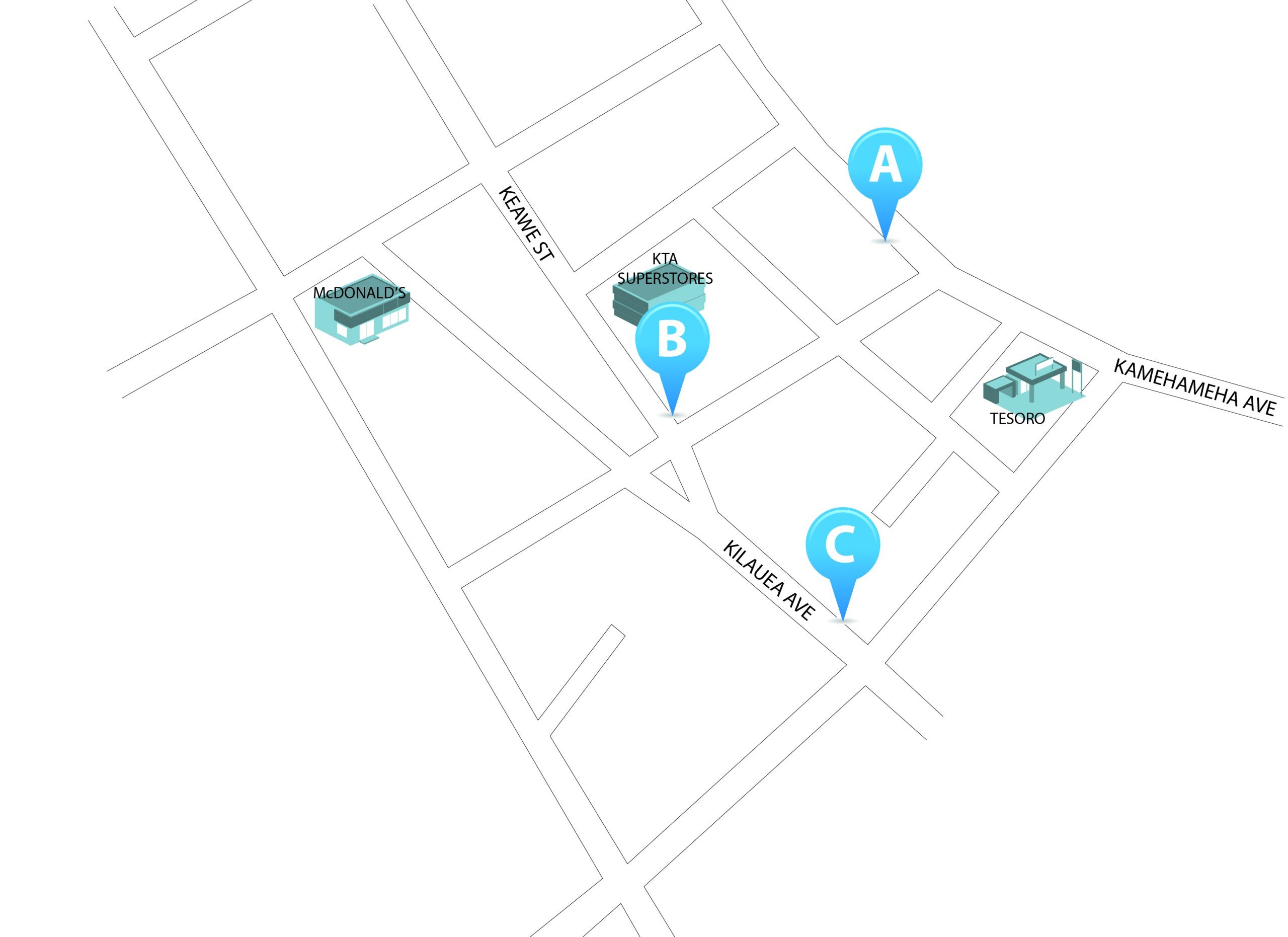 Hilo Trio
A >> Reuben's:
336 Kamehameha Ave.
B >> Pineapple Grill:332 Keawe St.
C >> Lucy's Taqueria:
194 Kilauea Ave.