Competition Lessons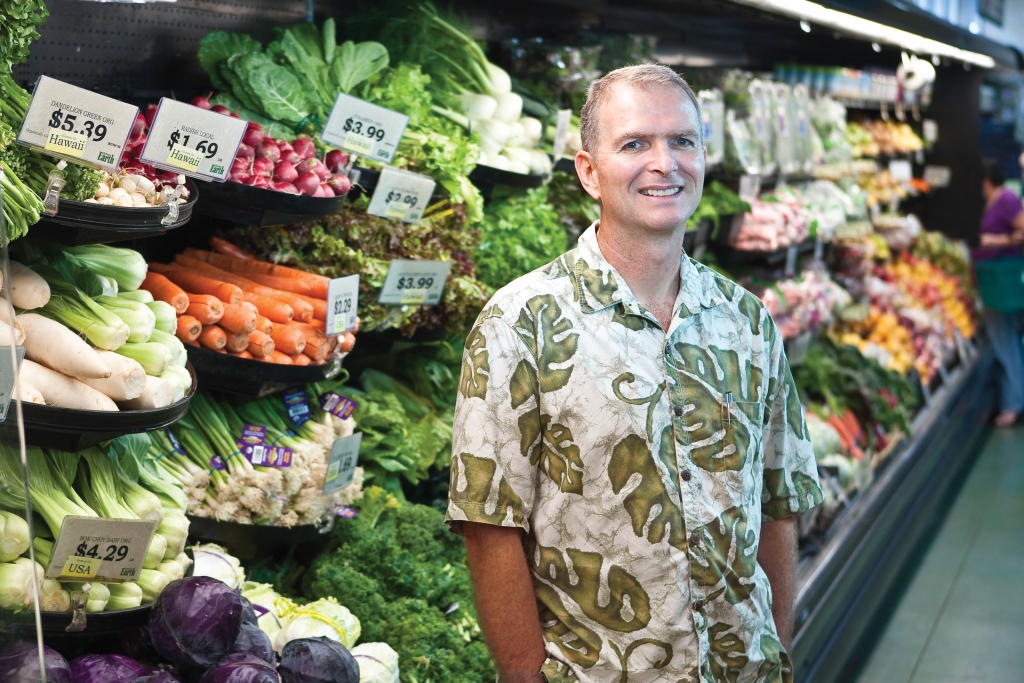 Down to Earth stores have served Hawaii with vegetarian food for 30 years. Chief Vegetarian Officer Mark Fergusson explains how a small, homegrown chain competes with a giant like Whole Foods Market.
HB: What have you learned about retailing healthy food?
We don't really see this as a marketing play or an opportunity to make money. We believe in what we're doing, which is selling all vegetarian, organic and natural foods because it's good for people, good for their health and good for the environment. And good for the innocent animals. There are 10 billion animals slaughtered for food every year in America alone and that's a staggering number.
HB: How do you compete with a big-box chain like Whole Foods?
As they opened (their first Hawaii store, in Kahala) in September 2008, the whole economy went into a recession so it was difficult to know if the recession or Whole Foods impacted us. Our King Street store went down less than the others so that indicates it was more the recession than Whole Foods.
We did a major remodel of our flagship, King Street. It needed to be done anyway. It cost about $1 million and the main benefit for customers is we greatly improved the deli and dining area. Definitely deli sales are very strong. There are hardly any vegetarian restaurants or delis in Honolulu, so that's a big part of our business. And Whole Foods is more like a gourmet store, fancy and elaborate, whereas we're organic and natural and a local company.
HB: Did you rebrand yourself to add a competitive edge?
We rebranded the company in essence, adding "all vegetarian, organic, and natural" to the name. Certainly Whole Foods gave us the impetus to do that, because we have to show we're different from them. We did surveys asking people, "Why do you like shopping in a vegetarian store?" and they didn't have any bias against a vegetarian store so that was very positive. We didn't want to alienate anyone.
We've also instituted a customer loyalty program, a rewards card that offers $5 off for every $300 of purchases. We already have 20,000 people on the mailing list and rebate certificates are mailed out.
HB: What have you learned about what your customers want?
They're looking for information about how to eat in a more healthy way. Our wellness department staff is well-educated and very knowledgeable. Plus we do a lot of training.
HB: What have you learned not to do?
Don't panic. Don't be concerned about what the other guy is doing. You have to focus on what you're doing and do the best job you can. You should be looking inside at how you can do better and how can you improve. There's a saying, "Look in the mirror, not out the window."