Virtual Interview on COVID-19: Barron Guss, CEO, Altres and simplicityHR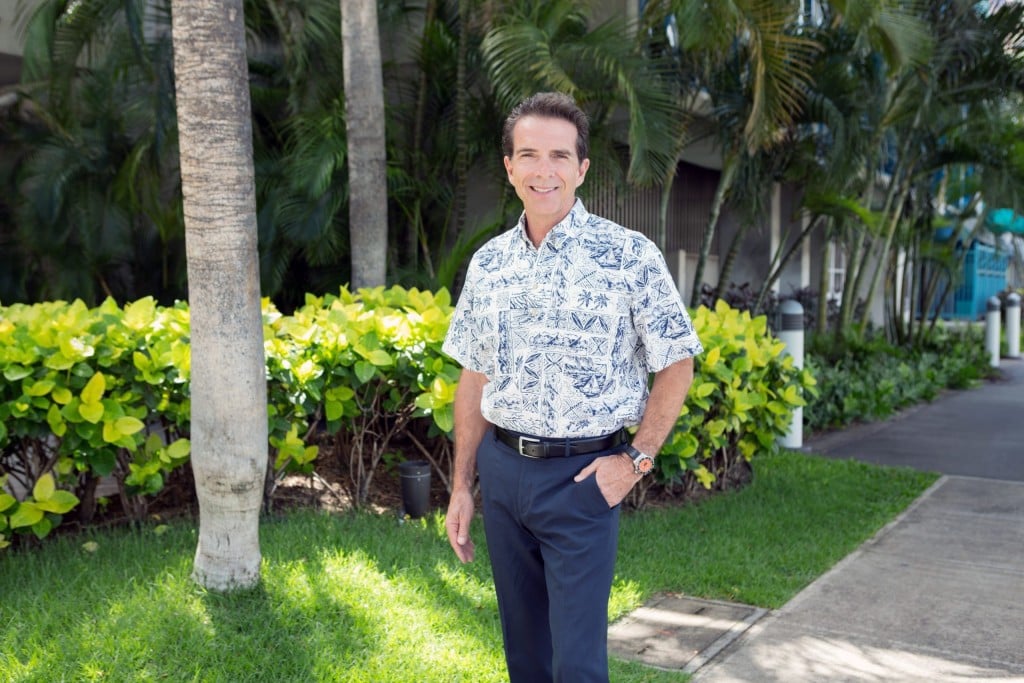 What has been your company's latest pivot or innovation?
The foundation of our company for the last 50 years has been to "make business simple" for Hawai'i, and we are working tirelessly to do just that in response to the impacts of COVID-19. With the rollout of the Paycheck Protection Program (PPP), our payroll experts and in-house software developers immediately went to work building a Custom Loan Report and Affidavit Generator in HR Symphony, our proprietary HRIS software system. For simplicityHR clients, filing for these crucial loan funds is as easy as a "click" of a button, yielding a custom "Zip file" of compliant reports to file with their SBA lenders. We recognized a real opportunity for innovation with customization in our software features that are first of its kind in the country.
What has been your company's latest opportunity or opportunities?
While implementing the software design to support our customers, we discovered discrepancies within the law from what the Treasury intended. One such area was the interpretation of the $100K Wage Cap for the PPP Loan, and whether benefits such as Hawaii's Pre-Paid Healthcare Insurance should be considered income. Another area of concern was with the PPP loan application itself. When first released, it would have prevented more than 4 million Americans from receiving benefits under the CARES Act. Along with my colleagues from the professional employer organization (PEO) industry, we worked with members of Congress and our local senators, Brian Schatz and Mazie Hirono, to seek clarity and implement revisions with the Treasury Department. Addressing ongoing issues like these in Washington D.C. are among my highest priorities.
How has your company's experience been with any level of government during this crisis?
The president and the bi-partisan Congress need to be commended on the drafting, negotiation and the fast turnaround of the Families First Coronavirus Response Act (FFCRA) and the Coronavirus Aid, Relief and Economic Response Act (CARES). These two landmark laws are the cornerstone of America's response to the physiological, psychological and financial devastation impacting the world. Since their enactment, I have been working beside federal and local legislators, tax practitioners and contacts at the IRS to ensure these laws do not have unintended consequences. Unlike traditional lawmaking, I have found a deep commitment from everyone I have worked with in government. It is clear we are working toward the common goal of supporting America's businesses and their employees.
In what ways do you think your business will be different at the end of this year?
At simplicityHR, we're already preparing for the shift in our economy and positioning to support our customers as they take necessary steps toward recovery. From rehiring furloughed staff with our new software developments offering "Quick Re-Hire" for businesses, to making available our Altres Staffing support services for a workforce looking to find employment, and placing temporary medical staff – all divisions of our company are pivoting to provide fast and easy solutions for Hawai'i. We recognize that Hawai'i trusts our family of companies because of our long-standing services as the most experienced employment administration company locally and nationally. While tomorrow's business landscape may look and feel different, our commitment will remain the same.
In what ways have you been able to support the broader community beyond your employees and customers?
In times of uncertainty, it is up to business and community leaders to come together, innovate and take action. In response, we have made available our expertise on all levels to the broader Hawai'i community. Our local web design team and employment experts launched the simplicityHR COVID-19 Employer Resource website available for all local employers and employees to navigate the complicated and ever-changing landscape. Valuable resources including communication tools, templates, employment news and daily insights are being used with more than 10,000 inquiries coming to the page each week. Personally, I have taken the responsibility to lobby and lead on behalf of Hawai'i's small businesses on Capitol Hill, with small victories that have generated widespread benefits.