Virtual Interview on COVID-19: Todd Boulanger, Executive Director, Bikeshare Hawaii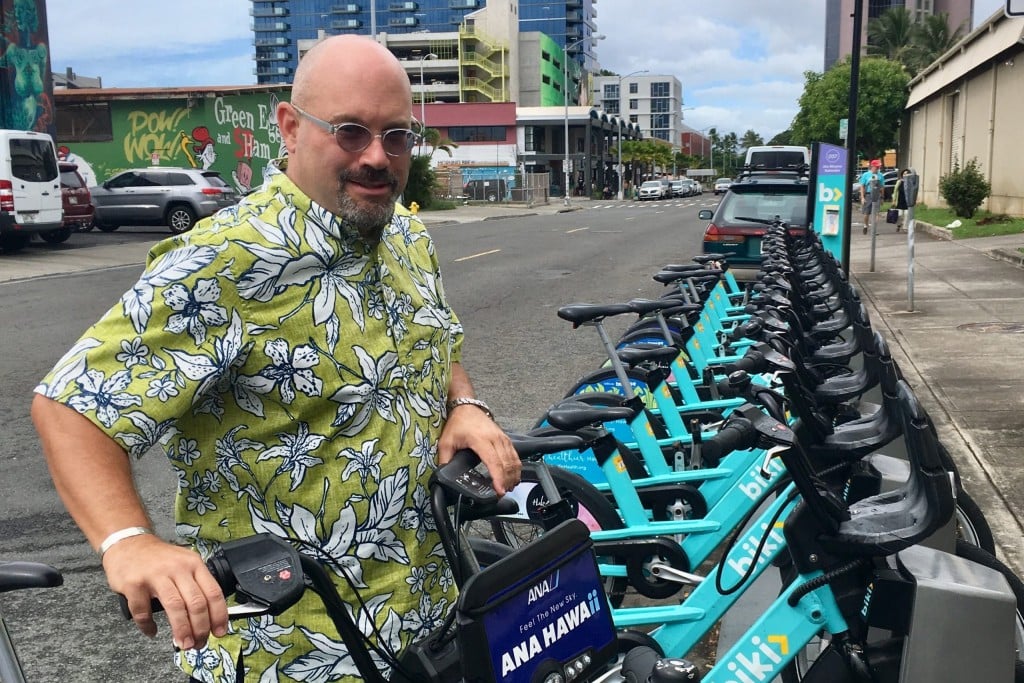 How are you coping amid COVID-19 crisis
Biki has been deemed an "essential service" by Honolulu's mayor and we will continue to operate to meet the transportation needs of Honolulu. All Biki Stops are currently in service, even those in city parks. We have stepped up our cleaning protocols by shifting our focus from rebalancing stations to enhanced cleaning of equipment and bicycles during this emergency period. Our Biki Crew members now wear gloves in the field, van and workshop. Biki vans also are disinfected at the start and end of each service shift. Our Biki headquarters at Kaka'ako is closed to the public until further notice, but our customer service will continue to provide assistance through email or phone from 7 a.m. to 11 p.m. daily. All scheduled Biki events and workshops are cancelled or postponed until further notice.
Did your business continuity plan work or were there surprises?
Biki provides a transportation service to the public. As such we have always had cleaning protocols in place, in particular to high-touch areas on the bikes and Biki Stop kiosks. We also have adequate supplies of sanitizer, gloves and other cleaning supplies for the duration of this situation.
Have you found silver linings in these difficult times?
From the start Bikeshare Hawaii and Secure (our operating partner) have recognized that Biki would provide an important alternative transportation service to the community in times of need. Now, with the COVID-19 pandemic, we see that Biki can continue to operate and provide transportation services to our residents both for essential trips to pick up food and supplies, commuting to work for those identified as essential workers as well as a form of outdoors exercise as biking allows for social distancing between riders. We have received positive feedback from riders that they are appreciative that Biki is still operating and will continue to use Biki once things are back to normal.
Do you have advice for other local companies?
Take a deep breath, we will make it through this emergency as a community. And after you take care of your customers, do not forget to take care of your staff and your own health too.