Virtual Interview on COVID-19: Travis Ito, Chief Amazement Officer, Blue Logic Labs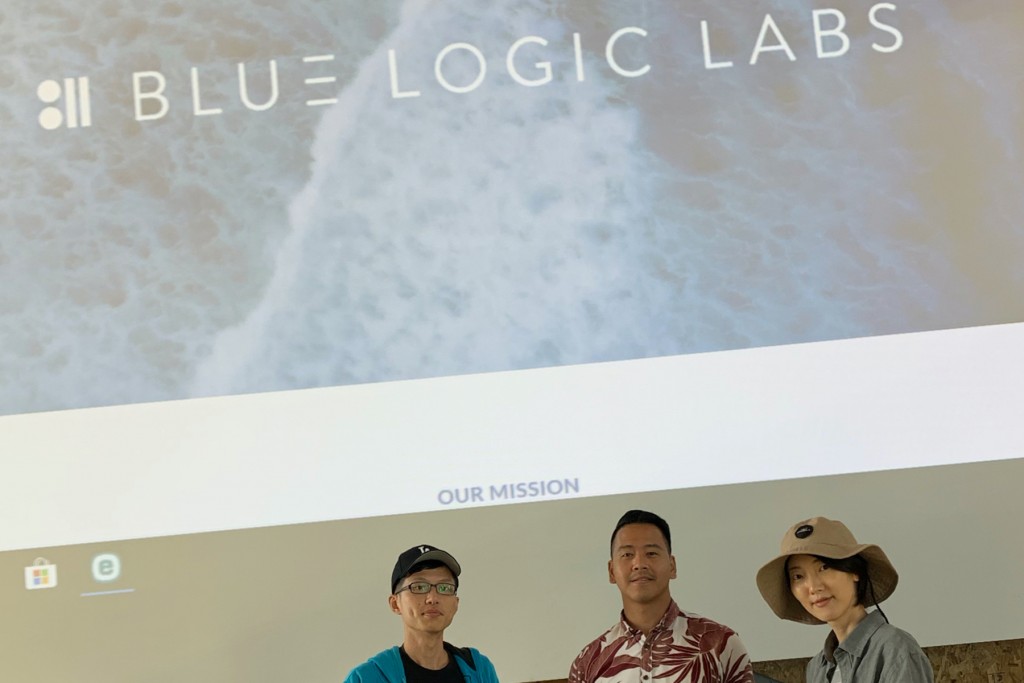 What has been Blue Logic Labs' latest pivot or innovation?
We've remained steadfast in our mission to help brands and businesses solve their challenges with gratifying and meaningful digital solutions. When the stay-at-home, work-at-home order was announced in March, the biggest challenge for our clients was how to effectively conduct remote work. We created the Ultimate Guide to Remote Work for them. The guide lays out best practices for remote team communication, goal setting, feedback and morale. Then we distributed the 23- page guide to the broader community for free. The world will behave and look a little differently after this is all said and done. We'll be here to help our clients navigate a post-COVID world.
As a digital innovation agency, we've always operated lean and agile. Design thinking is embedded into our company culture, so naturally we've also explored a handful of ideas that could tackle problems related to COVID-19 and thrive beyond it.
What has been your company's latest opportunity or opportunities?
We've been fortunate to have clients who saw this downtime as an opportunity to double down on their digital strategy – whether it's with a new website, web app, automation or digital marketing. The effects of this virus have amplified the need for a cohesive experience across all channels. For B2B clients, that means translating the company's essence online and optimizing their site for search engines. We've also created seamless easy-to-use digital tools for our B2B client's stakeholders. For B2C clients, we have been translating offline (brick-and-motor) experience online. It's surprising how many companies could benefit from a refreshed and cohesive digital presence. This has been a huge opportunity for us since we like to say that we are exceptionally good at user experience. 
How has your company's experience been with any level of government during this crisis?
The speed at which the CARES act was passed was remarkable.
In what ways do you think your business will be different at the end of this year?
Going forward, the demand for new digital products, formats and content will intensify. I think many businesses will have no choice but to take a hard look at what they're doing to capture their customer's attention online. They're going to start to re-think about how to engage with their customers and provide a unique digital experience. This means we'll have a lot of work cut out for us.
I also think that my team will shift to a 100% distributed team. Prior to COVID-19, we were semi-remote and worked out part-time out of The Hub (formerly Impact Hub). But since March, we've done such an exceptional job of communicating and maintaining our company culture remotely, that I'm highly considering going full remote. Though I believe face time is important for team-building and navigating the nuances of communication, the pros of a 100% distributed team outweighs the cons. We can hire the best talent wherever they are, eliminate office overhead and distractions, and reduce our carbon footprint, including fewer commutes.
In what ways have you been able to support the broader community beyond your employees and customers?
On April 1, we helped to launch the Hawaii Distance Learning Forum, an online meeting of the minds for teachers across the state to share their experiences with distance learning tools, resources and activities. Many teachers and struggled with distance learning after having to suddenly make the shift. Since its launch there have been many iterations of the site and it has continued to provide more value to Hawaii educators with added content and increased engagement.
The forum has grown to nearly 1,000 users and is a distance learning resource hub that has passive support from the Department of Education and HSTA. The long-term vision for the forum is to become a one-stop educational hub for Hawai'i's teachers to access resources, share experiences, have meaningful discussions and motivate one another online.