Virtual Interview on COVID-19: Michael S. Yasui, President & CEO, CEI Hawaii – Corporate Environments International LLC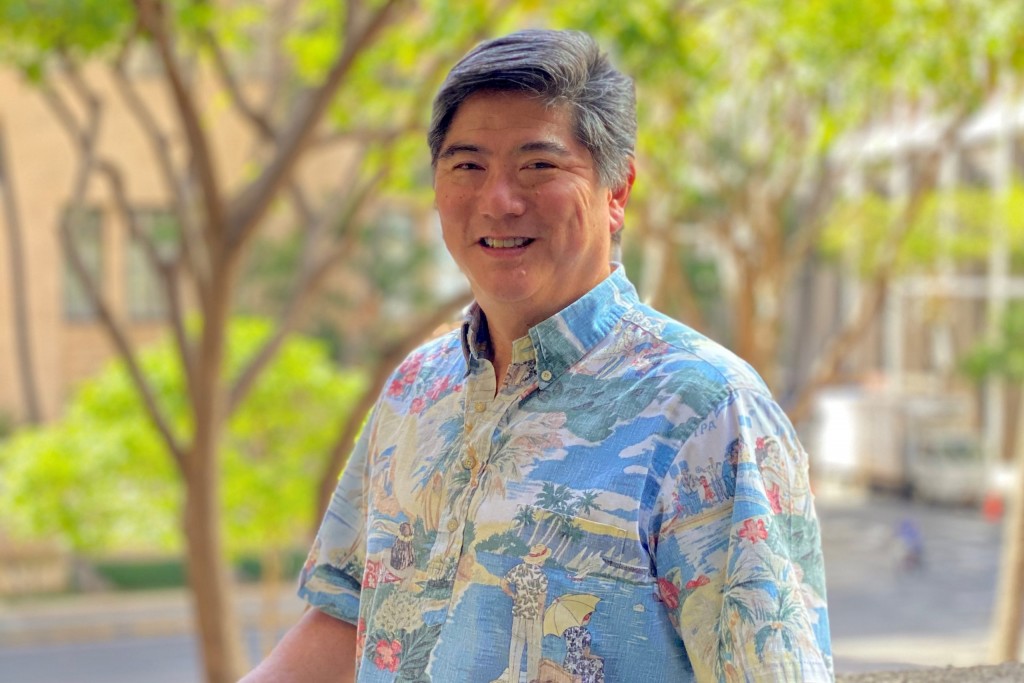 What has been your company's latest pivot or innovation?
As our clients plan for the eventual return of their workforce, we're developing strategies to make sure employees feel safe and confident in their environment. Many open office layouts no longer meet social distancing guidelines, so we're helping to reconfigure spaces, create enclosures and add safety enhancements like panels and dividers. Remote working and videoconferencing are two trends we see continuing, so we advise clients on how to make videoconferencing a reliable and seamless part of their workflow. Hands-free technology can also eliminate the constant touching of light switches, door handles, elevator buttons and soap dispensers, reducing the spread of infectious diseases. The pandemic has created unexpected challenges for all of our clients, but we're here to help them adapt and transition to this new way of working.
What has been your company's latest opportunity or opportunities?
If you told me that sneeze guards would be a hot item back in February, I would've thought you were crazy. But protecting frontline workers like bank tellers and store cashiers is now a necessary part of any retail business. For corporate offices, we're helping clients make their workplaces safer by increasing their existing panel heights with panel toppers, adding modular walls to delineate spaces and installing screens between workstations. Routine cleaning and disinfecting of desks and chairs is now part of the daily office protocol. Our new hi-tech fabrics make that job easier since they're both anti-microbial and bleach-cleanable. While we don't know how long COVID-19 will be around, at least you can still have furniture that is fashionable, comfortable and germ-free. 
How has your company's experience been with any level of government during this crisis?
I'm pleased that the government stepped up to help small business, and that was the right thing to do. Many small businesses were devastated, and in retrospect, it was quite amazing that the SBA could get the national funding out as quickly as they did. The SBA PPP program has been helpful to us, and we are grateful to be a recipient. Our goal has always been to take care of our employees, and to ensure that they and their families are well, have the supplies that they need, and have a paycheck to endure this unprecedented time that we're experiencing.
In what ways do you think your business will be different at the end of this year?
At CEI Hawaii, our business is really about understanding other people's businesses. Every one of our clients is unique with different priorities, processes and personalities. With the pandemic, priorities have shifted rapidly, putting the safety of customers and employees at the top of the list. Our design philosophy has always been to look at spaces holistically, addressing employee well-being from a physical, mental, social and emotional perspective. We understand that happy employees result in happy customers, so we've made healthy workplaces a key focus of our business for the last 25 years.
Has the pandemic changed the way you operate your business?
Like many businesses, to keep our employees safe, we had them work from home. Now that companies have seen what remote working looks like, we think many will continue with it at some level. But to work at home efficiently, using your dining table as a desk and sitting all day in a dining chair isn't really a long-term solution. Having an ergonomic work chair, and a dedicated workstation that is in an area with fewer household distractions, has a clear separation between work and home, and is set up for teleconferencing, will greatly improve productivity. Many of the same design principles that apply to an efficient office, also apply to an in-home office.