Challenges Facing Nonprofits: Hawaii Data Collaborative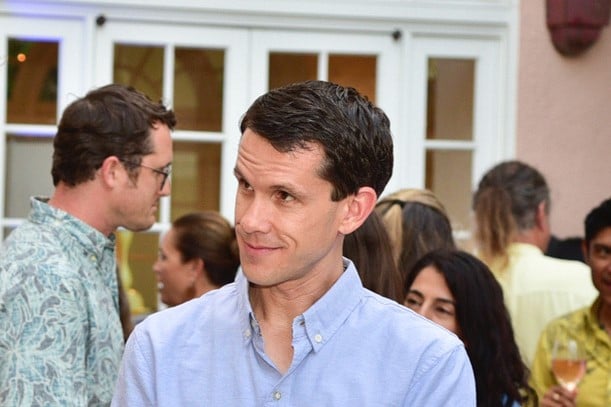 Virtual Interview: Nick Redding, Executive Director, Hawaii Data Collaborative
How has your organization been able to continue its core mission(s)?
The mission of the Hawaii Data Collaborative is to promote a culture of data-informed decision making in Hawai'i by making well-being data more accessible, relevant and meaningful. We work to ensure that, as leaders and decision makers, we know more so we can do better – using data to objectively identify opportunities, guide critical decisions to address challenges, and ultimately hold ourselves and others accountable when we are off track.
The COVID-19 crisis has only made this mission more urgent. We are faced with a profound health crisis compounded by a growing economic crisis. Good data and analysis will be critically important for navigating Hawaii through the multitude of challenges that lie ahead. We have worked with counties to bolster information sharing, researchers and nonprofit partners to elucidate the rapidly shifting landscape of need, and media outlets to communicate their findings. In addition, we have added to the conversation with our own "Tracking COVID-19 in Hawaii" dashboard.
How has the COVID-19 crisis affected your donations, fundraising and other cash flow?
We have been fortunate in that we have not seen any financial impact from COVID-19.
Have you been able to find new ways to support communities in Hawai'i?
We are always learning how to best support Hawai'i's communities with data and analysis capacity. Some needs are basic and straightforward, like pointing to reports and data sets that stakeholders can use to better understand an issue. Others are technical challenges addressed with data collection and organization schemes, dashboards, etc. These are more or less easy to support depending upon the need and urgency. COVID-19 has necessarily meant that data systems and analyses need to occur more rapidly than is typical. Finding a good balance between being thoughtful and timely is an ongoing challenge.
We feel we have been most innovative in developing models that address two fundamental challenges. The first is having data points that reflect our best, most current understanding of Hawai'i's communities. Typically, we rely heavily on Census data to guide us regarding economic challenges, housing, etc., but that data is not the data we need now. Census data from 2018 (the most recent available) does not reflect the Hawai'i of today, where over half of families face sudden income loss. To help fill this void, we have developed models that help us work from Census data to generate estimates of where Hawai'i's communities stand given the economic shock.
We are also building on these model estimates to address the second challenge: planning for what lies ahead. Our tools can help decision makers plan for the future and test assumptions before taking action.
What has been your organization's experience with any level of government during this crisis?
Like all of us, our state and county governments are navigating uncharted waters. We have worked to be available and useful where we can. Some collaborations have gone well, but there have also been false starts where the ask, urgency and capacities did not line up. As we settle into the "new normal" of COVID-19, we anticipate diving more deeply into critically important topics in collaboration with various agencies.
How do you think your organization will be different at the end of this year?
COVID-19 has required us to pivot quickly to offer relevant data and analysis support where most needed. Rising to this challenge is a tremendous learning opportunity. In the weeks following the onset of COVID-19, the urgency of our mission was crystallized. Hawaii needs more capacity for timely data and analysis in service of our most significant challenges.
A systems perspective will be critical to help us get there. We need more data, and data sharing. Stakeholders across sectors and domains will require capacity-building support to make good use of this data. The connections between stakeholders will need to be strengthened – good data and analysis to address the complexity of what we are faced with necessarily requires strong collaborations.
Lastly, important policy and programmatic decisions must be held to a higher standard of data accountability. What is the basis for the decisions being made? What data will we use to evaluate the impact of those decisions? Who will keep track and speak out when the evidence does not support approaches taken? By the end of this year, we anticipate our experiences collaborating with stakeholders responding to COVID-19 will have further shaped how the Hawaii Data Collaborative can best address these systemic data challenges.