Virtual Interview on COVID-19: John Sukup, Founder & Principal Consultant, Expected X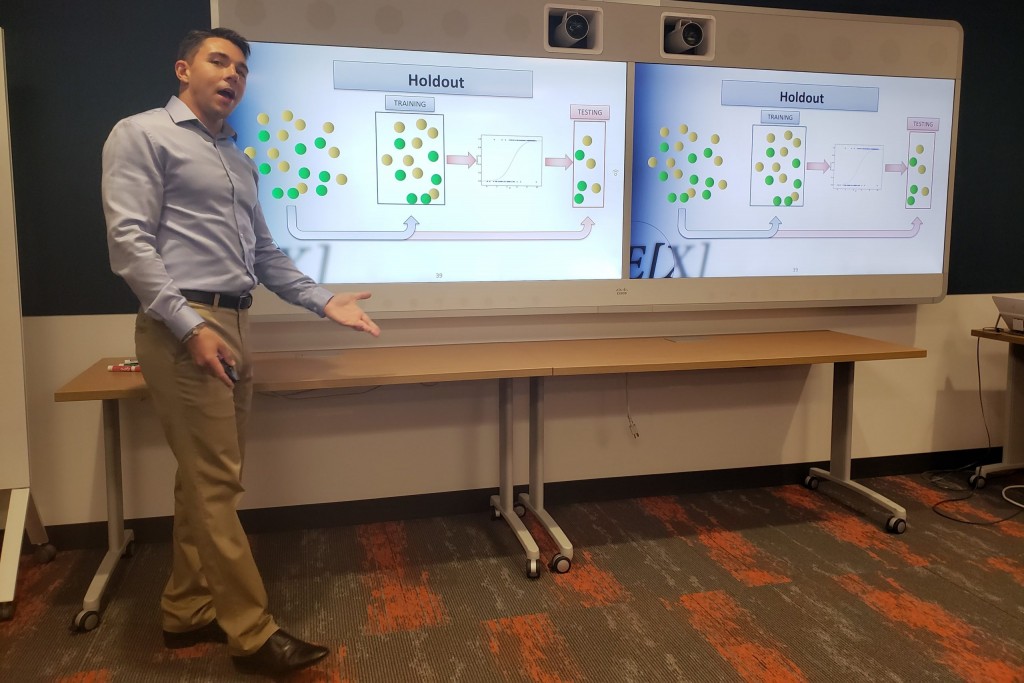 Please describe how and when you are conducting your return to your offices.
Expected X has always been designed as a virtual organization. So, even though we are headquartered in Kona, I work from my home office as do the other consultants I partner with on client projects. Yet, since we work globally it means that everyone is under different lock-down controls. Thankfully, since Internet access is omnipresent today, our logistic situation is much better than others who rely on in-person transactions.
After your transition period ends, how do you think your "new normal" will be different from your old normal?
While I don't suspect things will be different internally, our clients who work in office buildings will most assuredly have a variety of different systems in place for dealing with ongoing sanitation and viral containment. I think this will lead to doing a lot more business virtually than in-person. For example, I have been traveling to the Mainland about once a month for business but now all those meetings and training sessions I lead have gone online. It is not necessarily a bad thing, but with current travel restrictions, it means my schedule is becoming more erratic. I am not a big fan of waking up at 2 a.m. to deliver six-hour training classes on the East Coast, but today's world necessitates it!
How do you think your new normal will affect your finances and customer service?
Our business works with seed-funded startups seeking Series A investment. Our biggest financial question is whether or not the venture capital and private equity industry will bounce back quickly to fund these nascent businesses. So far, it doesn't seem like there is a COVID-19-related slowdown.
From a customer service perspective, our biggest difficulty will be adjusting to engaging with prospects. Since Expected X can conduct all of its operations online, there hasn't been an impact on actually getting client work done. From a customer service perspective, as I said before, we have always been designed to be a virtual business that doesn't require any face-to-face interactions.
Internally, this isn't an issue since most of the talented consultants I've worked with are already comfortable in that arrangement. However, engaging with prospects has always been a bit of both virtual and face-to-face relationship building. Moving forward, we may be all virtual in that regard. While I, personally, am comfortable with virtual prospecting, I think more and more professionals will need to adapt and trust people they've never physically met.
How are going to ensure good employee performance and engagement under your new normal?
I don't suspect much will change. Technically, we don't have any full-time employees, just contract consultants we compensate on a project-by-project basis. This has made the performance/engagement problem easy to solve for us since we never put a consultant on a project they aren't personally interested in and equipped with the skills to perform well.
Are there other important lessons your organization learned from this crisis?
We've learned that a surprising number of organizations are ill-equipped to allow remote working and are actually pretty hesitant to allow their employees to do so. I've never thought of our 100% virtual organizational model as unique, but it seems it's not as common as I suspected. Building on that, we've learned that the strength of being 100% virtual has made us "fault-tolerant" and time zone agnostic. So, to sum that up as a "lesson learned," you could say that the COVID-19 crisis has taught us the importance of diversity and dispersity: diversity in skills, demographics, life experiences, etc., and also how having a distributed workforce allows for utilizing the best talent wherever they are in the world and for a business that can operate 24/7