Virtual Interview on COVID-19: Jeffrey A. Shonka, President & CEO, First Insurance Co. of Hawaii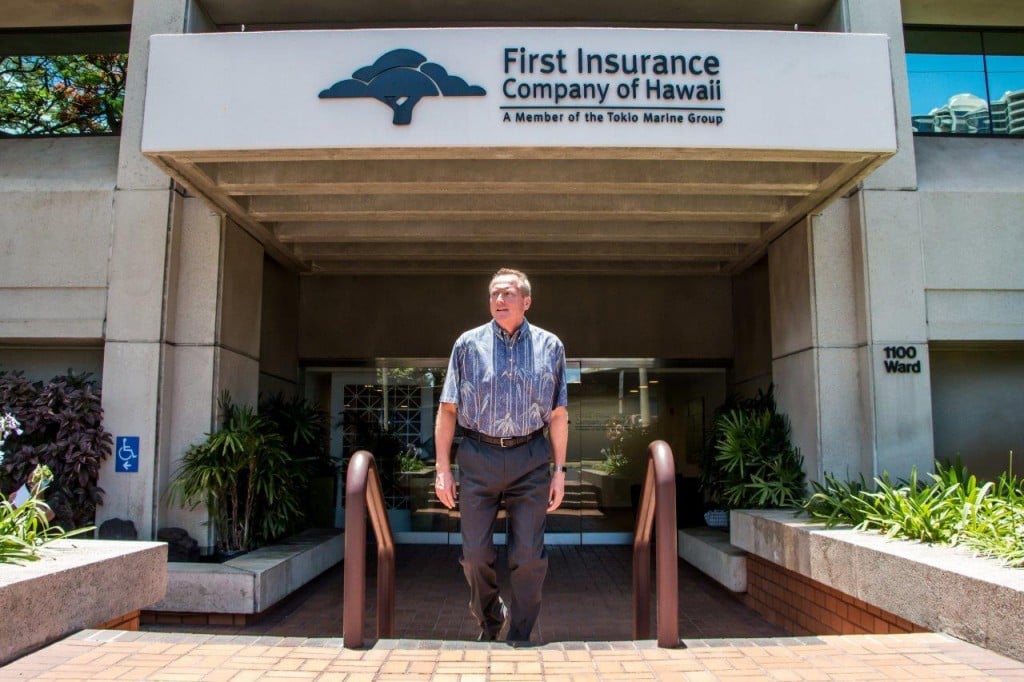 How are you coping amid the COVID-19 crisis?
We recognize that a lot of families and businesses are hurting. FICOH is fortunate in that we're less vulnerable to hardship than restaurants, merchants, hotels and other businesses, which are directly affected by recent government and public health measures to limit the spread of the COVID-19 virus. Our commitment is to keep our associates safe and healthy while continuing to serve our customers to the best of our ability. To support these goals, we've adjusted how we work, including implementing social distancing in the workplace and instructing all associates who can to work from home.  At this point, the majority of our staff are working remotely.
Did your business continuity plan work or were there surprises?
FICOH, like most property and casualty insurance carriers operating in Hawai'i, has a strong business continuity plan normally designed for hurricanes. That's the largescale crisis we're always preparing for. We've been able to lift and replicate many components of our hurricane BCP and apply them to our COVID-19 response. Have there been surprises? I would be lying if I said no. It's impossible to foresee and plan for every scenario. Thus the importance of remaining flexible, staying informed and using critical thinking to addresses surprises as they come up.
Have you found silver linings in these difficult times?
Crises bring people together. I've seen that at FICOH where our associates and leadership have acted with a sense of purpose and urgency to minimize disruptions for our customers while also acting internally to prevent the spread of the virus. Our people have overcome sizeable hurdles with remarkable speed and an amazing attitude. I'm sure we're not alone in that. It's inspiring to see your people at their very best.
How are you maintaining your company culture?
One thing we're doing is going forward with previously scheduled meetings using virtual collaboration tools like WebEx. Just this week we held our town hall and leadership team meetings as scheduled, using these tools. It's clearly an adjustment but once everyone gets used to these tools and starts to employ best practices (like muting your phone when you're not talking), engagement can thrive and we can begin to establish a small measure of normalcy. Hearing familiar voices and finding new ways to collaborate have been crucial to preserving our company culture as well as the esprit de corps that we value so much.
Do you have advice for other local companies?
I don't know if it's advice so much as common sense, but please continue to do your part to prevent further spread of the COVID-19 virus by complying with all mandates and finding virtual ways to connect with coworkers and customers. I know many companies don't have the luxury of doing business remotely. For those facing significant financial hardship or possible closure, please be creative and reach out to your network of contacts for ideas and support. Be compassionate, but don't beat yourself up for having to make difficult decisions. If you have any spare time, use it to focus on strategic activities. Also, it's good to create a plan for when the danger subsides.
My last comment is directed towards those companies lucky enough to be able to overcome the current shutdown.  Please be compassionate and empathetic and help where you can to minimize the economic despair of others.