Virtual Interview on COVID-19: Shari Chang, CEO, Girl Scouts of Hawai'i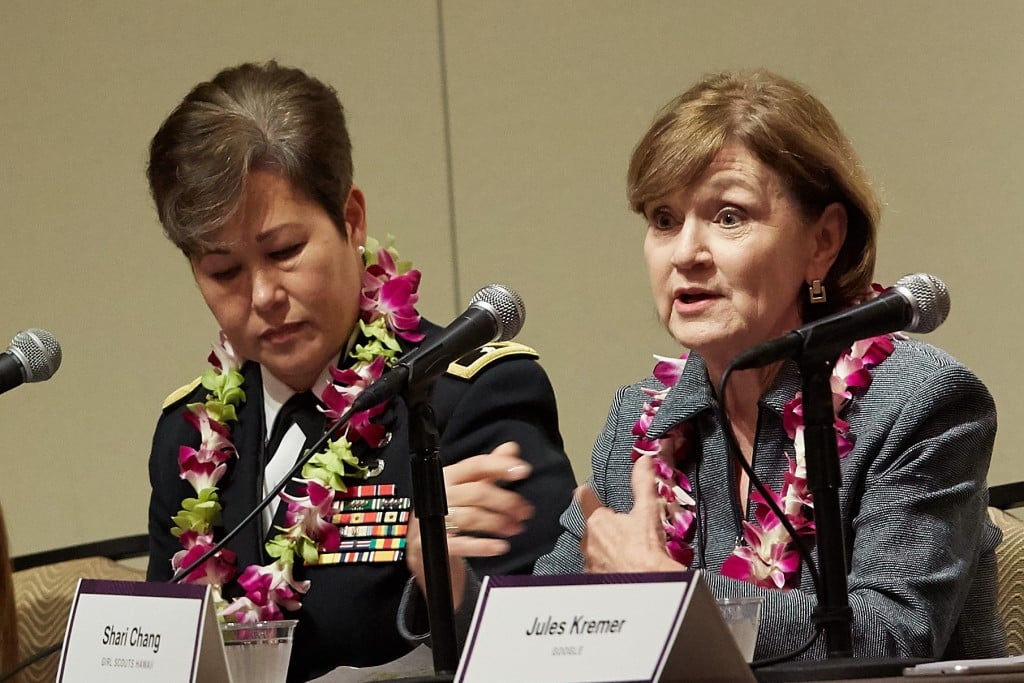 How are you coping amid the COVID-19 crisis?
Our biggest goal during this time is support girls and their families – to help reduce anxiety and restore normalcy in their lives. We wanted to find a way to keep girls active with quality programming so we launched Girl Scouts at Home: a series of badge activities that girls can work on at home, including family fun activities and virtual troop meetings.
Our staff has been creating videos and live webinars so we will have our programs and GSUSA programs five times a week between 4 and 6 p.m. We know how stressful it is for parents and the children to be constantly at home, so these creative programs will hopefully add uplifting activities for the families. We are also hosting webinars for the girl to work on their Bronze Silver and Gold Award projects as these are all community service based and extremely important during times like this.
Did your business continuity plan work or were there surprises?
Working remotely is not a big challenge because our team is equipped to be mobile because of the type of programming we do. The biggest challenge was the cancellation of the cookie booth program as so many of the girls' goals and community service projects as well as our island wide programs are attached to the cookie program. We are having them focus on launching virtual cookie booths. We also launched a Cookie Booth Buy Out program where companies or individuals can either buy a troop's unsold inventory or buy the cookies and we will deliver them to first responders, military overseas, food banks, etc.
Have you found silver linings in these difficult times?
It heartening to see girls who are so representative of what Girl Scouts stands for. Like Chloe M. from Troop 594 in Waipahu, whose Bronze Award project is making face masks for Hawai'i's first responders and healthcare community and is recruiting others to make them too. Our girls will be the future leaders in our community and they want to make a difference now so they are working on a multitude of projects that support others. Many volunteers have stepped up to help us with our virtual programming as they see the need to keep young children engaged in projects that stimulate their minds and their community consciousness.
How are you maintaining your company culture?
Each of our departments have multiple calls weekly and we still hold weekly virtual staff meetings for our team on all islands to keep them connected. Our team statewide is being challenged to think outside the box for new ideas on programming.
Do you have advice for other local companies?
I led an airline team during 9/11 and I remember how important it was to keep our employees' spirits up and to make sure they knew how important they would be to rebuild for the future. I think that type of team spirit is extremely important.