Virtual Interview: David Yutaka Ige, Governor, State of Hawai'i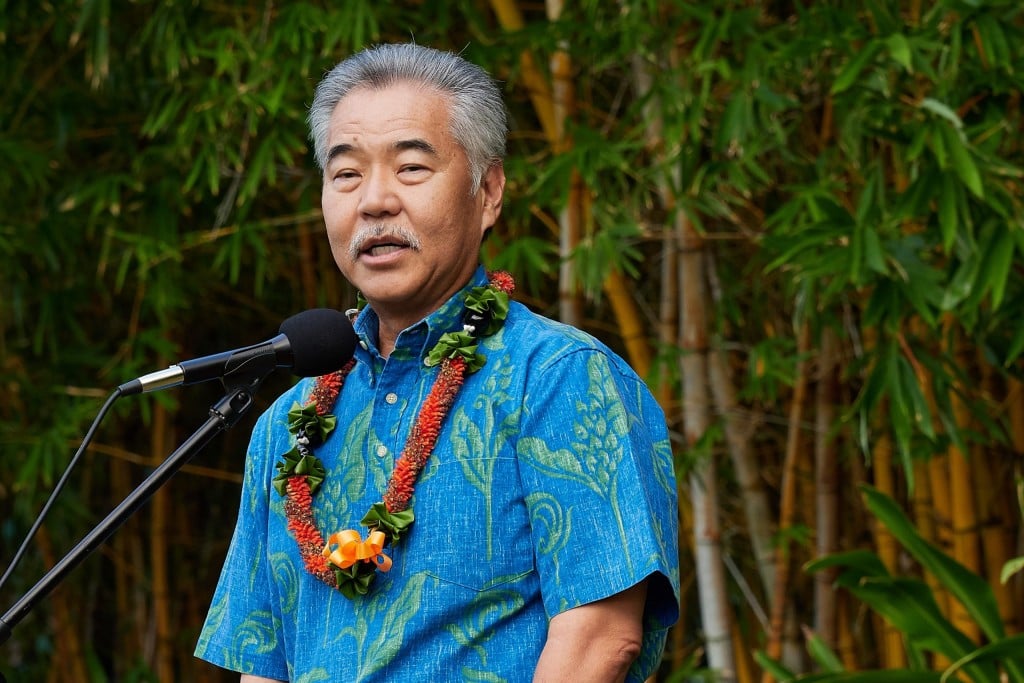 What is the state government doing to support local businesses during this crisis?
As soon as I ordered the stay-at-home social distancing mandates to protect the health and safety of our community, Hawai'i's businesses had to make drastic and immediate sacrifices. From scaling back and adjusting operations, limiting services and, for some, shutting their doors. The financial impact to these businesses and the more than 225,000 local residents who are unemployed are unimaginable.
More than 19,000 small businesses in Hawai'i will be receiving forgivable Payroll Protection Program (PPP) loans through the Federal CARES Act and will share the $2.4 billion approved for Hawai'i. Through the state Department of Taxation, we announced that these loans will not be subject to the state General Excise Tax along with payments through Pandemic Unemployment Assistance and the Small Business Administration's Economic Injury Disaster Loan programs. This will help ensure the funds stay in the hands of our small businesses, so they can keep employees on the payroll and cover some operational expenses. We will also ask the Hawai'i State Legislature to pass legislation to conform to federal rules that will exempt the PPP loans from state gross income tax. 
Together with my administration, we are looking at additional ways of supporting Hawai'i's businesses during this crisis, including extending the tax filing deadline until July and exploring other waivers and deferrals that could provide relief. 
What support have you received from businesses in Hawai'i?
Businesses, both large and small, agree that our main priority is protecting the health of our community. They concur that the aggressive actions taken will allow us to have a quicker recovery when this crisis is over. They have been very supportive of the stay-at-home mandate and the 14-day traveler quarantine. They have expressed that they understand the need for the directives and have been complying with the mandates.
Many businesses have also stepped forward to assist the community during these challenging times. There have been many types of financial assistance, including offering special loans and other types of financing, to the deferral of late fees and delays in lease and loan payments.
Businesses have also supported critical social services, including food donations, blood drives and donations of much-needed personal protective equipment (PPE) to health care providers and residents.
What further support do you hope to see from the business community?
I have met with many business organizations, including the Chamber of Commerce Hawaii, Hawaii Business Roundtable, Hawaii Restaurant Association, Hawaii Retail Merchants Associations and others, to learn first-hand the impact that COVID-19 has had on our economy and what can be done to help our community recover.
To address the economic and community impact of COVID-19 and coordinate recovery efforts, I established a Hawai'i Economic & Community Navigator to coordinate, direct and implement a statewide economic and community recovery and resiliency plan. This effort is being led by Alan Oshima, who has put together a plan for recovery, which includes input and guidance from all business sectors in the state.
Input and participation by businesses will be critical to these efforts as we move forward into the recovery phase. Businesses can visit Recoverynavigator.hawaii.gov, which includes updates on the plan as well as federal, state, and local resources that may be helpful to local businesses.  
Has this crisis created opportunities for operational efficiencies or cost savings? Do you see those efficiencies continuing after the crisis?
We know that every business needs to change how it operates in a COVID-19 environment. Each industry and individual businesses will be doing their own assessments in terms of efficiencies and cost savings.
One broad area that we expect to see wide adoption is the move towards more telecommuting and distance work. This crisis has forced many businesses to adopt practices that allow their employees to work from home and limit travel. And I expect to see many businesses continue these practices during the recovery phase and beyond.