Challenges Facing Nonprofits: Helping Hands Hawai'i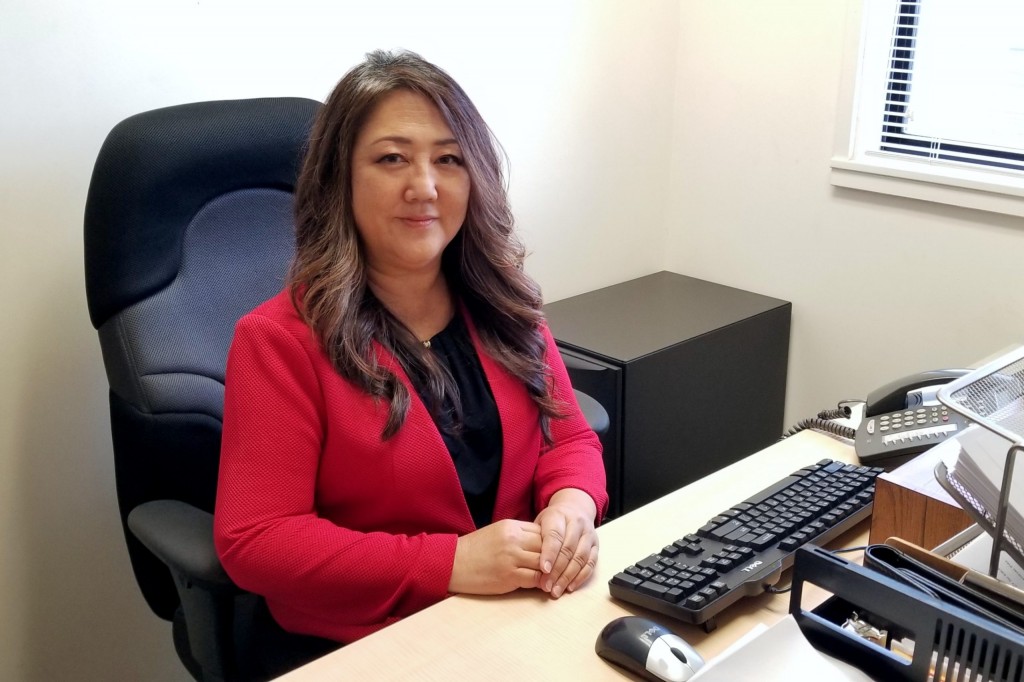 Virtual Interview Susan Furuta, President & CEO, Helping Hands Hawai'i
How has your organization been able to continue its core mission(s)?
All of our programs are still operating and accessible by phone or email but have adapted to the changing situations. Our Emergency Assistance Program, SNAP Outreach and Representative Payee Services experienced a huge increase in activity as people try to access financial assistance and public benefits that may offer some relief.
Some programs have voluntarily reduced their capacity, like our Community Clearinghouse, which suspended donation pick-up and drop offs on March 17. It continued serving consumers by appointment only up to April 13, when our agency closed its doors to visitors. Staff continue to process applications and are prepared to schedule appointments once stay-at-home orders are lifted.
Finally, our Bilingual Access Line saw a drop in activity and revenue when doctors were unable to see patients for elective procedures. Medical appointments make up 95% of our interpretation work, and hundreds of pre-scheduled appointments were canceled or postponed.
How has the COVID-19 crisis affected your donations, fundraising and other cash flow?
Activities that rely on in-person fundraising, like our Ready to Learn or annual dinner, are negatively impacted. Ready to Learn is suspended as we monitor announcements from the Department of Education about the 2020-2021 school year. Planning for our fundraising dinner is also on hold. If we can move forward with the fall event, our supporters may not have the means to sponsor tables and make in-kind donations because of the economic impact their businesses suffered.
Also, support from individuals and foundations are currently focused on first responders and healthcare-oriented organizations at the forefront of COVID-19. While that is definitely essential, those of us providing supportive services to individuals and families struggling to survive the effects of the economic shutdown (on top of those who were already challenged pre-COVID-19) also need support now, and in the many months to come, to help households re-establish financial stability and self-sufficiency.
Have you been able to find new ways to support communities in Hawai'i?
We continue to focus on our current programs and look for ways to increase our resources so we can assist people more effectively through these existing channels. There are many needs in our community that require support, but our philosophy is to maximize our agency and staff's strengths and to partner with other organizations that can fill the gaps in our service with their expertise. One nonprofit cannot do it all. We wholeheartedly believe that more collaboration within the nonprofit sector as well as between all levels of government, businesses, religious institutions, and community members is the key to helping Hawai'i overcome our challenges now and in the future.
What has been your organization's experience with any level of government during this crisis?
Locally, our interaction with our contract monitors at the state Department of Human Services and the Department of Health has been marginal because our colleagues there are working remotely or with reduced staffing. We have benefited from the Federal Payroll Protection Program and the Economic Injury Disaster Loan. This Federal aid for our nonprofit business is critical in order for us to keep our doors open and continuing to provide the safety net of services to help stabilize households.
How do you think your organization will be different at the end of this year?
Like most nonprofits, we are driven by our mission to serve, and sometimes we forget to invest in measures to ensure the sustainability of our organization. Our current situation highlights how important fiscal management is to the long-term success of nonprofits, and we want to identify strategies and make decisions that are financially and programmatically sound moving into 2021. This will allow us to streamline operations, focus our resources where they will have the most influence and create a deeper impact on the individuals and families we serve.