Virtual Interview on COVID-19 with Ron Vance and Chris Hause of Kaiser Permanente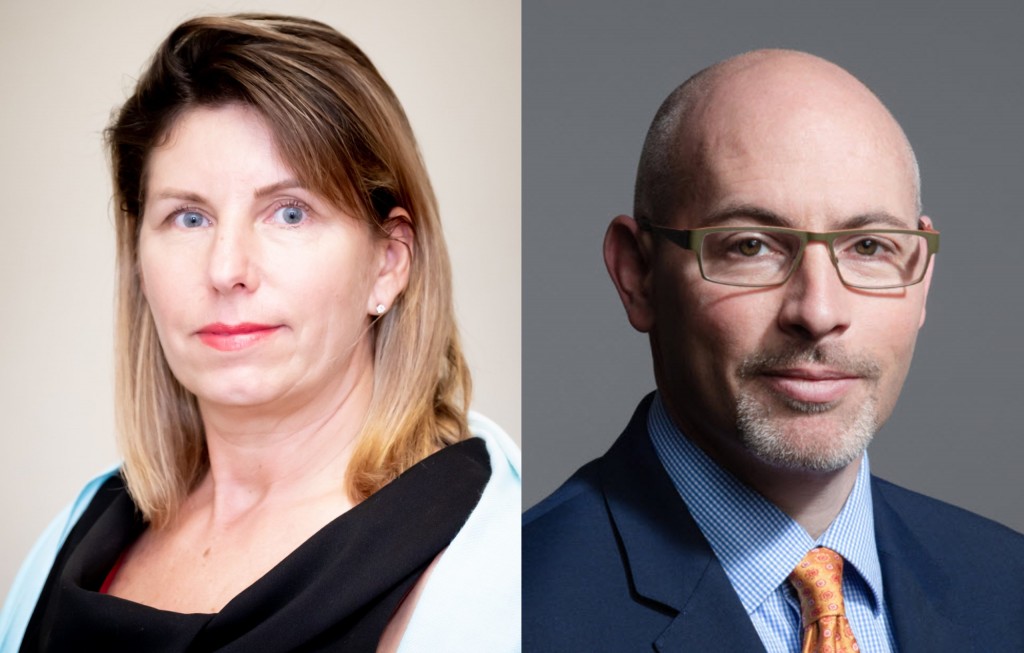 Hawaii Business virtually interviewed Ron Vance, President of the Kaiser Foundation Health Plan and Hospitals, Hawaii Region, and Chris Hause, Chief Sales & Marketing Officer and VP of Marketing, Sales, & Business Development at Kaiser Permanente.
How are you coping amid the COVID-19 crisis?
Hause: COVID-19 is an unprecedented health and economic crisis that will deeply impact every company and person in Hawai'i. Our care delivery teams at Kaiser Permanente have been preparing nonstop for the past several months to be ready for a potential surge of COVID-19 cases, pursuing every option to secure PPE, increase capacity for testing and maximize our ability to care for many critically ill people at the same time.
COVID-19 is also an economic crisis. During March, over 170,000 claims were filed for unemployment. That's nearly 25% of Hawai'i's workforce. Our account managers have been tirelessly working to help employers weather this crisis, and when needed, to assist furloughed or laid-off employees transition to other health plan coverage, including individual and family plans, Quest (Medicaid), and Senior Advantage (Medicare).
The devastation of so many Hawai'i businesses is wrenching. At the same time, our work and the mission of Kaiser Permanente has never been so important: To provide high quality, affordable health care to our communities. Doing everything we can to ensure that people in Hawai'i have access to high quality care during this difficult time gives us a great sense of purpose.
Did your business continuity plan work or were there surprises?
Hause: We are constantly reminding ourselves that this is what we're here for. At Kaiser Permanente we have been through pandemics before, such as the H1N1 pandemic of 2009. In the past we've planned for SARS, MERS and Ebola, which fortunately never did affect the United States the way we were concerned about. But every disaster is different, and we've adjusted our contingency and continuity plans over the past several months to the fight against COVID-19. This has included convening task forces and command centers at all levels, sharing best practices across each of our eight regions, and coordinating with county, state and federal teams as well as with other Hawai'i hospital systems. We are all in this together.
Kaiser Permanente has been very forward-looking by investing in technology. We've focused on mobility and telepresence for many years, which was fortunate as we moved our nonpatient facing staff to work from home. Having secure systems in place allowed us to rapidly shift to remote work, and few of our staff lacked the tools or know-how to move to virtual work. We also recognize the importance of checking in on staff who work from home, to make a human connection, to see how they are and to let them know we care about them.
Have you found silver linings in these difficult times?
Vance: It's hard now to see a silver lining, but I have been impressed and humbled by the dedication, selflessness and courage of our health care professionals. They truly are heroes and it's heartwarming to see the outpouring of support from the community. As you know, Hawai'i is very interconnected and interdependent, and this crisis has strengthened the sense of community and 'ohana even while many of us stay home.
It's also been impressive to see how organizations, government and community partners are collaborating with each other. For example, hospitals now share best practices and work closely together on standards of care and surge planning. This engagement fosters new ideas and creative solutions and will allow us to take better care of our patients and save more lives.
How are you maintaining your company culture?
Vance: For us, taking care of our members is at the heart of our culture – and we're doing everything we can to support our staff during this challenging time so they can take better care of themselves, their families and, ultimately, our members.
Everything starts with communication. During this crisis, we have focused on consistent, open two-way communication with our staff, so they have the information they need to better serve our patients. We are striving to share what we know as soon as we know it and gather feedback to address issues and make improvements.
We've also deployed a new intranet and are prioritizing content for staff that reinforces why we work in health care, how vital our role is and how much it is appreciated by our patients. Taking care of people is what we do, and we do it very well.
Do you have advice for other local companies?
Vance: I'm always a bit reluctant to presume to give advice to other organizations, but the most important thing to remember is they are not alone. That can be difficult to fully realize when so many businesses are closed and we're all separated from one another. But we're all going through this together and there is a real spirit of kokua to get us through this challenging time.
It's also important to accept that things will change because of this crisis and to embrace the opportunities that will present themselves as a result. As an example, we've had to expand the use of virtual and telehealth services and reduce in-person appointments to protect our members and staff.
When this crisis ends, virtual care could likely be how many of our patients prefer to receive care. This will have a positive impact on our organization and our ability to offer our members the care they need whenever and wherever they need it.