Teaching in a New World: Campbell-Kapolei Complex Area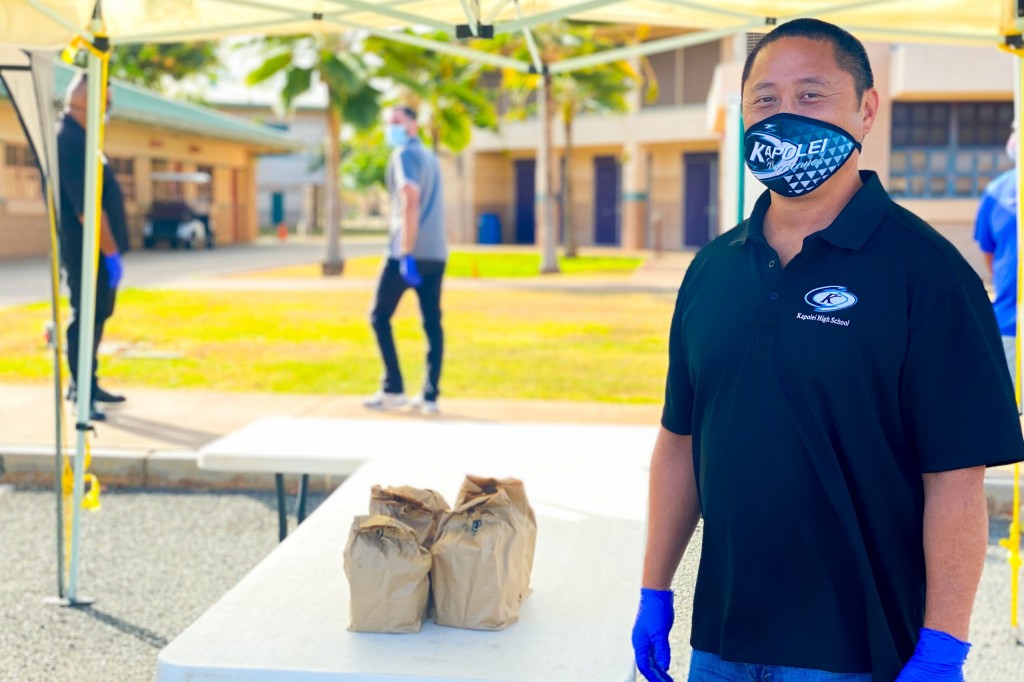 Virtual Interview: Sean Tajima, Campbell-Kapolei Complex Area Superintendent, Hawai'i Department of Education
How did you lead through the transition and create a system that allowed students to continue learning?
Our schools have had to look for ways to be innovative during this unprecedented time. Our Campbell and Kapolei schools have stepped up to provide distance learning opportunities. Hawai'i State Teacher of the Year Cecilia Chung, from Ka'imiloa Elementary School in the Campbell Complex, kicked off a weekly virtual professional development session where over 100 teachers across the state connected to share best practices on distance learning.
While this is new for all of us, our teachers have been professionals and are currently building on each other's experience to continuously improve in their delivery of distance learning. While it was difficult not to have the traditional events to close out the year, such as spring sports, proms and commencement ceremonies, our principals have done an exemplary job in navigating the ongoing changes and leading their schools into new territory.
How have your partnerships with other organizations changed or continued?
Our partnerships with other organizations have not changed at all. We are all trying to deal with the situation in our own way but continue to remain connected. Our partnerships with the Kapolei Chamber of Commerce, Kamehameha Schools and the University of Hawai'i at West O'ahu have continued. We are collectively looking to transition our annual Career Expo to a virtual platform for this year. This will serve the same purpose: Exposing ninth grade students at Campbell High School and Kapolei High School to about 80 careers to help them choose a career pathway for their sophomore year. We can achieve this same mission through a virtual platform. It will just require time to plan for this alternative way of holding the event.
What do you envision for education in your area in the future?
We think students and families may be apprehensive of physically returning to school, even after we are officially cleared to return. The state Department of Education is working with the Department of Health to plan different scenarios to offer an educational experience that is flexible enough to accommodate this changing situation.
While distance learning provides our students with a virtual form of education right now, we are using this time to learn more about how we can leverage technology to enhance our offerings and supplement our curriculum. This form of education can also connect with different learning styles of our students. While this time has presented many struggles, it has also pushed us to explore using distance learning in our school designs. This pandemic has undoubtedly changed the way that education will be delivered.
What advice do you have for your local working parents?
This is a challenging time for all of us. The positive in all of this is that it allows us to spend more time with our families. Please try to find authentic "family time," and also schedule in "educational time" as well. You have assumed a much bigger role in your child's education and we really appreciate your efforts. Nobody knows your child better than you, so this is an opportunity to tailor your child's education to fit their learning style and personality. This situation may change again once we plan our transition back to school. We hope that this experience has helped you to understand more about your child's learning style so that you can further support them after we transition back to school.