Virtual Interview on COVID-19: Elisia Flores, CEO, L&L Hawaii Barbecue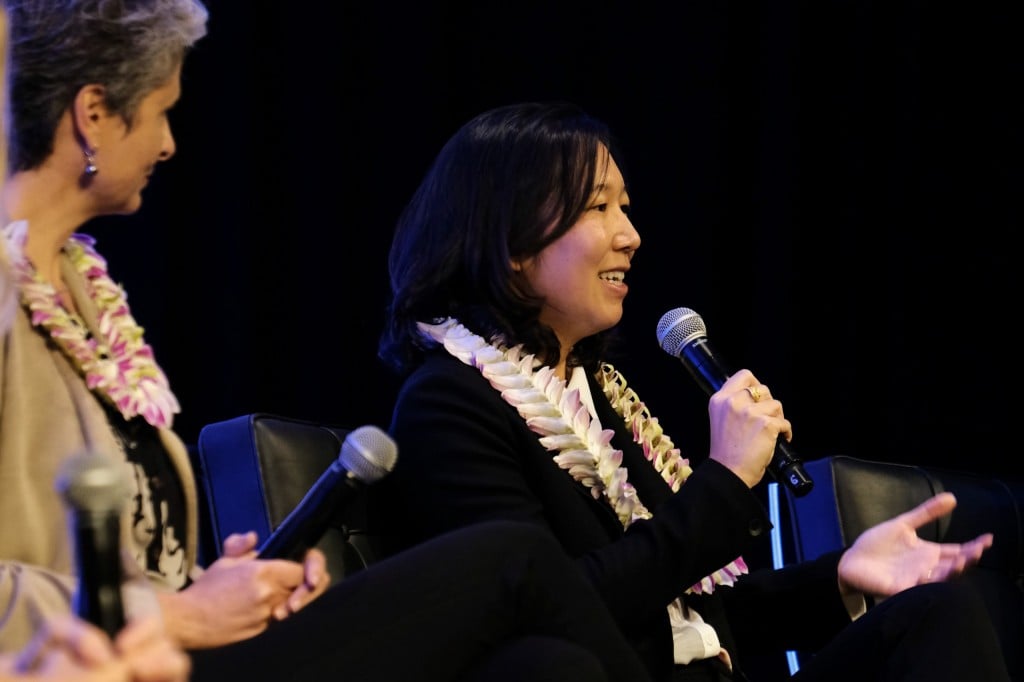 How are you coping amid the COVID-19 crisis?
We are trying to stay strong. The restaurant industry has been pretty hard hit. We have over 200 locations in 15 states, all of which have had to close their dining rooms. The majority are located in California, Hawai'i, Nevada and Washington state, but we also have restaurants in Arizona, Alaska, Colorado, Florida, New York, North Carolina, Oregon, Tennessee, Texas, Utah and Virginia, as well as two locations in Japan. 
We are fortunate that a large portion of our business has always been take-out, but like most restaurants, our franchisees have been greatly affected by the COVID-19 crisis with sales down by 30% to 60% in some areas. Most of our locations remain open and our franchisees are doing everything they can to keep their employees in their jobs and to continue serving their customers.
In response, L&L Corporate has created the L&L Relief Program for our L&L 'Ohana. We have waived the advertising fees for all franchisees for March and April. L&L is one of the only franchise organizations actually waiving advertising fees rather than deferring them. In addition, we are deferring the L&L royalty fees for March and April. We are continuing to monitor the situation and will make further adjustments for our franchisees as necessary.
Have you found silver linings in these difficult times?
Yes! First and foremost, within our organization, I have seen so much Aloha and care for one another. I've been on the phone with our franchisees daily and we always emphasize that families come first and note how we are taking care of ourselves. Second, I've seen so much ingenuity from our franchisees – as entrepreneurs, their creativity and hard work in these times really comes through, and it's so great to see.
All of our franchise owner/operators consider themselves Ambassadors of Aloha in their communities. We are all proud that L&L is responsible for bringing the Plate Lunch and Hawaiian Comfort Food to the Mainland and beyond. During this challenging time, our corporation and our franchises are working overtime to share the Aloha and help our local communities.
Each Friday, our social media platforms showcase Acts of Aloha from our L&L 'Ohana across the globe. Matt Chang, who owns and operates our location in Point Loma, California, recently donated plate lunches to the UCSD Medical Center. In Los Angeles, the Northridge Hospital Family Medicine Center's cafeteria had to curtail its hours which resulted in limited access to on-site meals for staff. Arsen Shahnazarian, who owns one of our oldest running franchises in the area, donated plate lunches to staff after one of the doctors reached out to us. One of our San Jose locations is sharing its Act of Aloha with San Jose Kaiser Permanente this week and the L &L Acts of Aloha go on and on.
Here in Honolulu, we donated 121 meals to the employees of the Chinese Palolo Home on Friday to show our gratitude for the exceptional care the facility has shown to its residents. Our company has many personal connections to this facility. The mother of L &L Director of Purchasing Andrew Lee is a current resident, and my grandmother lived there at the end of her life. 
During these trying times, we are challenging our fans to share on social media a picture of their very own Act of Aloha with the hashtag #LLActsofAloha. Every Friday, we share these pictures on our social media platforms and every post with the hashtag receives an L&L logo item. Once a week, we choose a winner from all the posts to receive a $100 L&L gift card.
Do you have advice for other local companies?
These are stressful times and anxiety levels for everyone are off the charts. For me, higher levels of communication and compassion are needed across the board – at home, in our communities and with our families. None of us have a crystal ball to know what's going to happen, but all of us on this island and across the globe will get through this together.