Small Business/Big Challenge: Jason Ikaika Nurre, Co-Owner, Marina Florist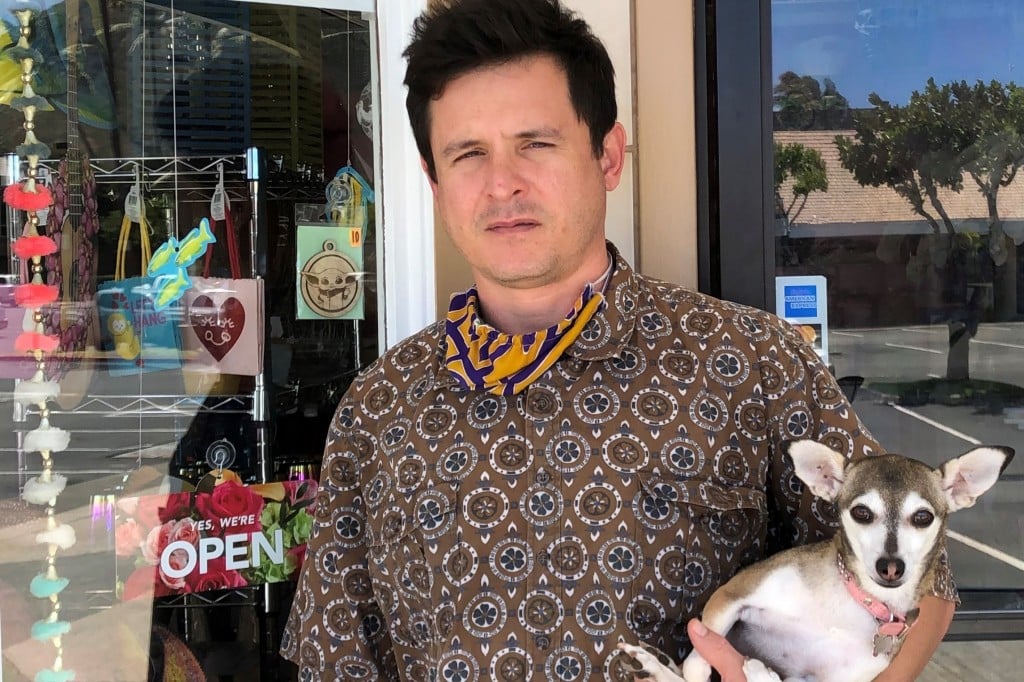 What has been Marina Florist's latest pivot or innovation?
We immediately created a food gift basket and grocery shopping delivery program, courier and moving services, on top of our normal offerings. Basically, if it fits in our mini cargo van, we'll deliver it for a flat fee. Also an asset-lite approach to the business, by deepening our B2B vendor relationships we've been able to cut down on overhead cost, only bringing in product once it has been sold on our website vs. buying our inventory up front and waiting for it to sell in shop. Asset-lite has allowed us to add more products and services without increasing our risk.
What has been your company's latest opportunity or opportunities?
Far as we know, we've been the only flower shop open since the lock-down began until Mother's Day week. It's been an amazing opportunity operating as one of the only delivery businesses that offers our products. We doubled down on our marketing dollars and the expanded advertising definitely helped push remaining birthday, anniversary, and get-well arrangement/gift basket orders our way. We now service the entire south shore of the island, from Hawai'i Kai to Ko Olina, Windward O'ahu from Waimānalo to Kāneʻohe, and shipping to all 50 states. 
How has your company's experience been with any level of government during this crisis?
To be honest, we have been operating as if we weren't going to receive any government assistance. We were fortunate to receive a small grant from SBA which was a complete surprise.
East O'ahu State Rep. Gene Ward interviewed us on staying open during the pandemic and commended our efforts.
In what ways do you think your business will be different at the end of this year?
We will have to navigate the landscape of COVID-19 as it develops. With so much uncertainty, first day by day, now week by week, it's difficult to imagine exactly where we'll be at the end of this year. I do know we will be open if we can legally operate.
In what ways have you been able to support the broader community beyond your employees and customers?
We thought it was important for us to stay open legally as a resource and pillar in the East O'ahu community. Showing the broader community an example of resiliency and perseverance during this dark and unusual time. Put some bloom in the gloom.