Hawai'i's Oceanit Says Its Latest Innovation Aims to Render COVID-19 "Inoperable"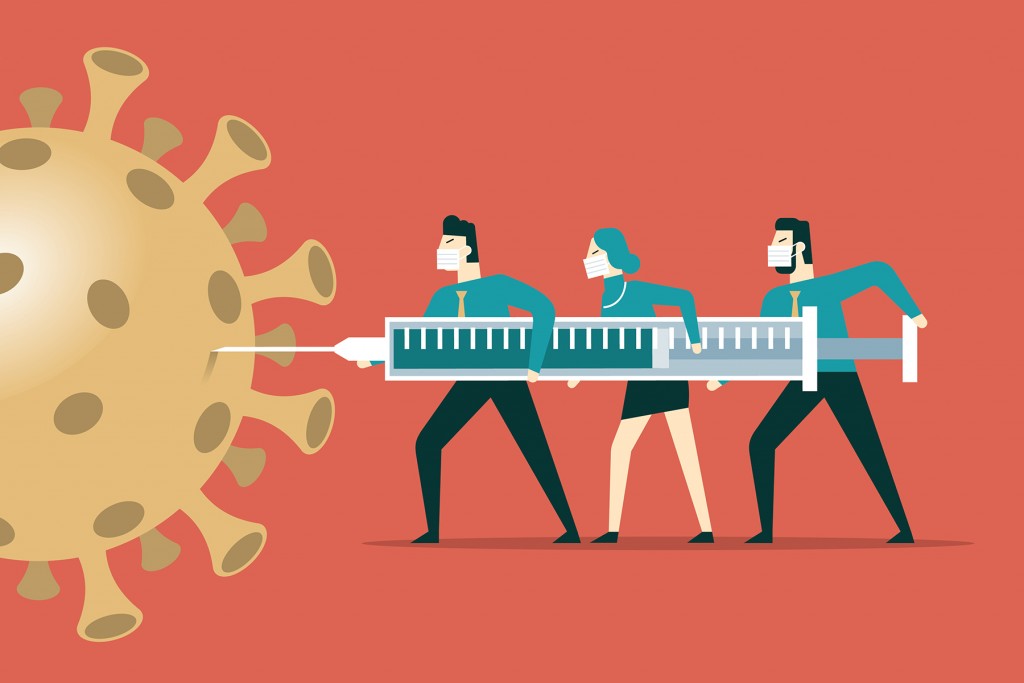 The high-tech company says it will start testing the therapy and, if successful, make it available quickly
Patrick K. Sullivan, the founder and CEO of Oceanit, says the local high-tech company has developed a potential therapy for COVID-19 using an artificial intelligence technology the company created for an existing project with the U.S. Defense Advanced Research Projects Agency.
The revelation came in an email interview with Sullivan about the company's pivots amid the coronavirus crisis. Here are highlights of that interview, with minor edits for clarity.
Q: What has been your company's latest innovation?
The current pandemic had us put innovation into high gear, both in and around our business. Oceanit's biggest pivot was the decision to rapidly develop a therapy for COVID-19 using an AI technology we created and have been working on with DARPA for several years but focused on another genomic application. Speed required we add private capital and refocus the team to accomplish the impossible, but even faster – in just a few months.
We essentially invented a molecule with "purpose," specifically designed to bind with COVID-19 protein spikes, rendering the virus inoperable. Our "Anthronoetic AI" enables AI-designed, -engineered and -manufactured therapies, as opposed to the current needle-in-a-haystack approach to discovering new medicine. We tasked our AI to design (think blueprint) a solution with a specific "lock and key" functioning molecule.
Oceanit will start testing in a few weeks. If successful, we plan to make available quickly. This has far-reaching implications beyond the current COVID-19 coronavirus.
Q: So your company saw an opportunity to repurpose existing research.
We believe that with chaos comes opportunity to deliver the extraordinary and impactful. Oceanit's opportunity here is nothing short of saving the world from COVID-19 with our radically disruptive approach to rapid development and deployment of lifesaving therapies.
In a crisis, ideas that would otherwise be overlooked, suddenly receive attention. One thing became clear: Health care as we know it needs a makeover. Most approaches were developed in the last century but fail in economic globalization where the kinetics of business is fast, but so is the risk from disease. Healthcare needs to acquire agility, speed and precision.
Funding for this revolution is available from organizations that would have otherwise moved at a snail's pace. From the National Science Foundation and National Institutes of Health, to the U.S. Department of Defense, agencies are requesting disruptive approaches that will create the scaffolding for the future of medicine – "digital medicine." This will make health care more effective, more available, and more affordable.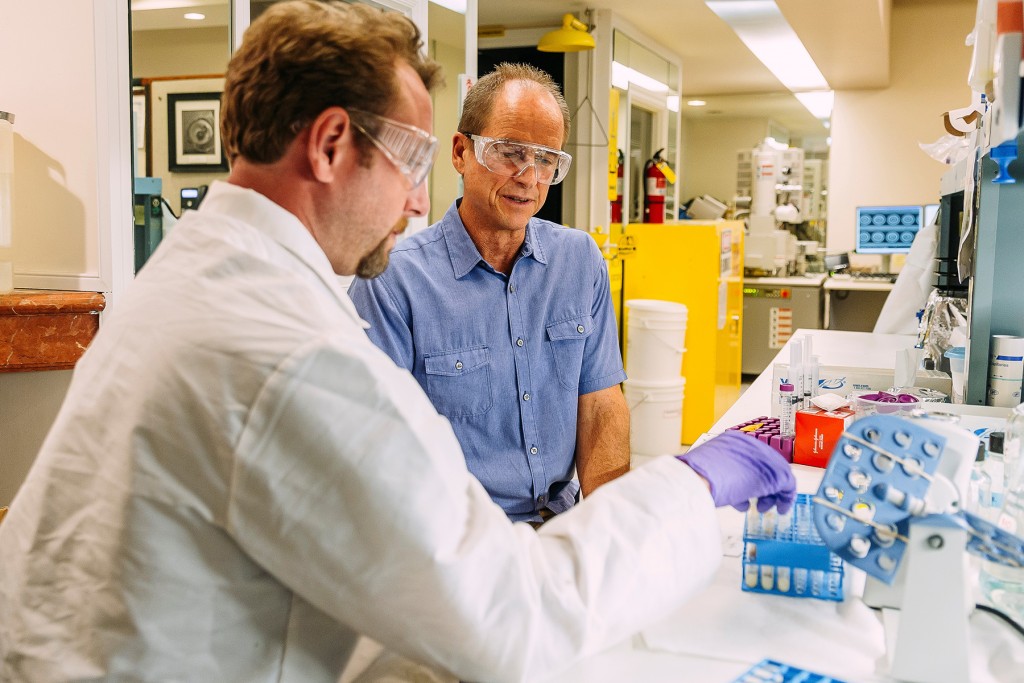 Q: What has your company's experience been with government and other agencies during this crisis?
In general, our experience has been good, and we remain believers in testing, data and transparency. Good people within government are figuring out what this all means. We are supporting the state in any way we can. It will take us all working together to bring Hawai'i back online.
Additionally, our finance team worked with First Hawaiian Bank to submit CARES Act and Paycheck Protection Program documents. The bank exhibited a remarkable agility and focus: It's the first time I spoke with our banker at 11:45 – at night! Everything went in despite a challenging deadline.
Most of the federal government people have been flexible and responsive while they too are operating under challenging circumstances. Altogether, we find that most people in government want to do good for society, but we may not all agree on how to get there. Nevertheless, all want the best for Hawai'i.
Q: In what ways do you think your business will be different at the end of this year?
Although the best-laid plans for 2020 have been cast aside, the basics still apply and we will continue executing our fundamental technology research and development, right here in Hawai'i. Operationally, we have been teleconferencing for over a decade, but COVID-19 made video conferencing the new standard. We will likely build on this as we manage more remote teams.
Oceanit's major international energy expansion was slowed down. When COVID-19 hit, we canceled deployments in Bahrain, India, Saudi Arabia and Texas, as well as technology testing in New Mexico and Nevada. However, what we lost in testing, we gained back with increased local cooperation, particularly with the U.S. Indo-Pacific Command (based at Camp Smith on O'ahu). We have found people to be very collaborative in this difficult time.
Our business is at the forefront of science and discovery, where new change happens at constantly increasing speeds. Since business is global, things will change. For instance, a health status passport may become required for travel in a post-COVID-19 environment.
Q: In what ways have you been able to support the broader community beyond your employees and customers?
We have an incredible group of people who are spending their time and energy to drive a variety of efforts. Oceanit team members have been using 3D printers to produce face shields and masks; others are helping to sew cloth masks. Our team also located thousands of COVID-19 test kits, PPE and ventilators for the state.
Oceanit is helping the state Department of Education with an AI distance learning initiative that will empower K-12 students to collect and analyze data across the state using a tool set we created called "Aloha AI." You can find more on this and other educationally focused programs at Oceanitfoundation.org.
Lastly, Oceanit initiated a special edition of our "Innovation Fund," to support our staff's actions, ideas, skills, creativity and passions – by underwriting their COVID-19 efforts and community needs, particularly focused on helping healthcare workers execute safely at the tip of the spear.