Challenges Facing Nonprofits: Pacific Health Ministry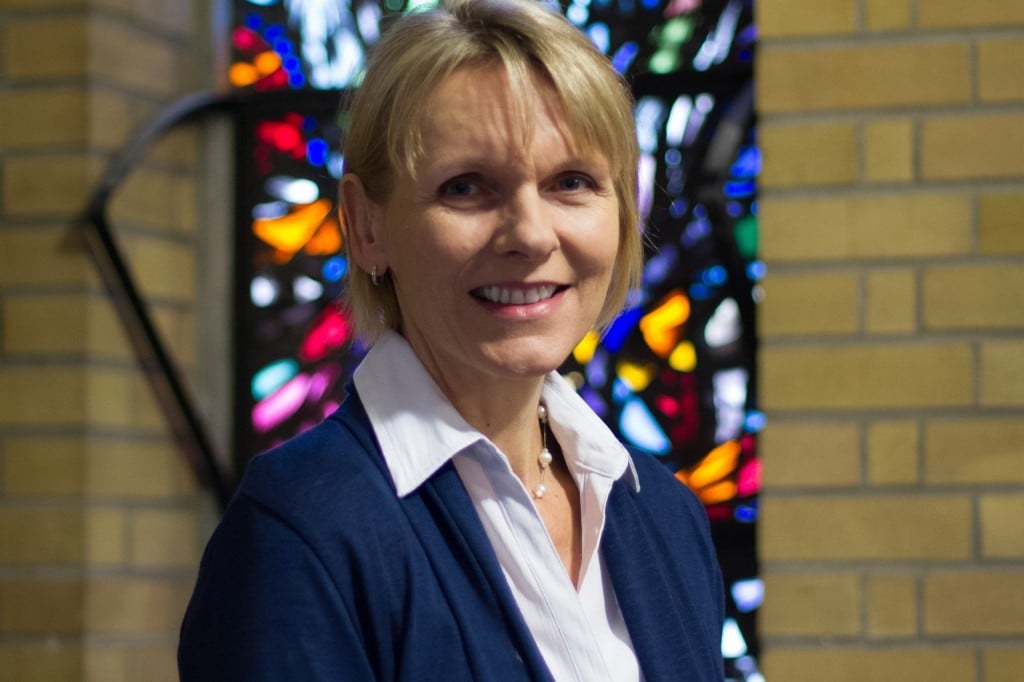 Virtual Interview: Rev. Anke Flohr, Executive Director, Pacific Health Ministry
How has your organization been able to continue its core mission(s)?
While medical workers are on the frontlines every day treating the physical needs that people have during the pandemic, hospital chaplains are supporting the spiritual and emotional needs of patients and their loved ones during this challenging time. The Pacific Health Ministry (PHM) team includes 18 frontline chaplains, five chaplaincy residents and a group of on-call chaplains in 11 healthcare facilities on three islands caring for hospitalized patients, families, and staff regardless of their faith and culture.
During the coronavirus pandemic, many hospitals have restricted family and friends visits because the risk of infection is just too high, which has been difficult on everyone. While maintaining proper protection and physical distancing themselves, the chaplains are often a bridge between patients and their loved ones, reassuring them they are not alone, using at times technology to establish connection. Staff support is equally critical amid this COVID-19 crisis, addressing not only the many anxieties about work but also what is happening at home, their own health and wellbeing and that of their families. PHM chaplains continue to serve, teach, and provide a calming presence.
Additionally, in line with one of our core tenants of education, we continue to work with our yearlong chaplain residents already in the program via Zoom classroom learning. New programs, however, are temporarily on hold.
How has the COVID-19 crisis affected your donations, fundraising and other cash flow
Unfortunately, our donations have slowed quite a bit. Our contract cash flow, however, remains steady. We are currently entering the renewal season of our contracts with health care facilities, a time of heightened anxiety for us as we hope to continue our spiritual care for another year. Like other frontline employees, chaplains are essential workers. The emotional and spiritual wellbeing of the whole health care community is vital to beating this pandemic. If anything, we need more board-certified chaplains working right now than ever before. With the temporary closure of the education program over the summer, we are not able to train new chaplains right now. In this pandemic, we have moved fundraising from traditional paper solicitation to solely electronic fundraising, missing those in our database who are not comfortable with online giving.
Have you been able to find new ways to support communities in Hawai'i?
As community clergy and family are not allowed to enter medical centers (except with end-of-life restrictions), PHM chaplains have stepped in to visit patients who often feel lonely. By being present and listening compassionately, our chaplains embody the love of a wider community. The chaplains also try to connect patients with their loved ones outside the hospital through "Tele-Chaplaincy." Through "Tele-Chaplaincy," we've utilized technology to help a wife speak to her seriously ill husband; to connect a longtime friend and pastor so he could pray for a patient; and to equip staff with the tools needed to ensure communication between patients and family members. Chaplains are also utilizing technology to support our healthcare professionals through daily words of encouragement, videos, conversations and meditations, and other daily wellness practices.
What has been your organization's experience with any level of government during this crisis?
We have been thankful for the government's efforts to try to provide funds through the SBA, but disappointed about the lengthy process for an application and how our Hawaiʻi-based bank has not reopened the application process once more federal funds were appropriated.
How do you think your organization will be different at the end of this year?
Most people only know of the work of board-certified chaplains when something happens to them or their families – but this is changing rapidly. The important role of chaplains in this crisis has been stressed here in Hawai'i and nationwide through robust media coverage. After this crisis, the need for professional spiritual care will be in even greater demand to help prepare for post-traumatic stress on a community-wide scale. As a result, we need to expand the training program for board certified staff and develop a plan for a future that addresses the fear, loss and trauma people face in situations like this.
On a very practical level, we're also becoming more tech-savvy and creative and are learning how to deploy technology when providing spiritual care. Physical distancing will stay with us for a while and require COVID-19 cultural changes. PHM chaplains will continue to help with adjusting to new ways of staying connected. We will also continue to become more proficient in teaching via Zoom and additional platforms making good use of our national association and resources.