Small Business/Big Challenges: Forest Frizzell, CEO, Shifted Energy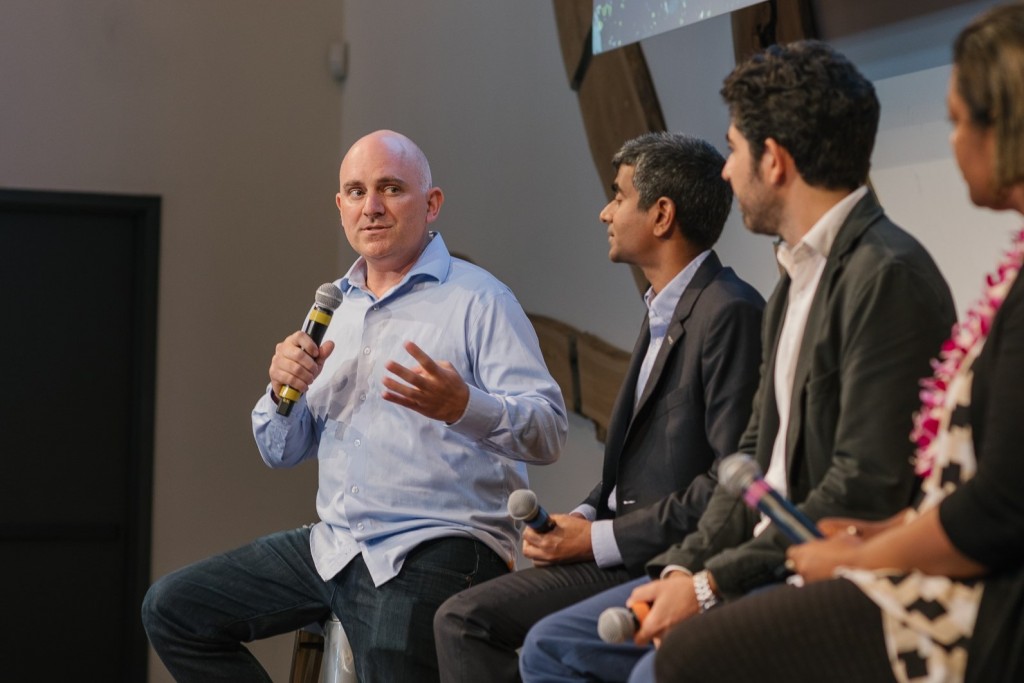 What has been your company's latest pivot or innovation?
At Shifted Energy, we primarily do three things: enable utilities to stabilize the grid, accelerate renewable energy integration and engage customers in innovative programs. We do that by making a smarter water heater. This is Hawai'i-grown technology that allows the utility to use energy from solar by turning off water heaters in the evening. There is no effect on people's hot water usage, because each individual tank is equipped with AI (artificial intelligence) that learns what the user wants without disrupting the service. From mid-January to mid-March of this year we installed almost 900 controls, which were almost all in low-income buildings. It helps the people who need it the most get relief on their electric bills.
Due to the crisis, we have been looking for more software-only opportunities. So, we have been using our virtual power plant software to analyze existing data sets. We have also been looking for an existing customer base of installed smart devices, to integrate those hardware assets with our software for enhanced grid service opportunities for our customers.
What has been your company's latest opportunity or opportunities?
We have secured a recent pilot program with PowerCon, a distributor of power electronics in Iowa. They were looking for a grid-interactive water heater solution. They will be using our vertical solution: hardware and software. We are also in discussions with the U.S. Department of Energy's Pacific Northwest National Laboratory in Washington state on a connected home pilot using our new hardware controller.
How has your company's experience been with any level of government during this crisis?
We have been thoroughly blessed by the organizations around us. Our payroll/HR provider, ProService, and our bank, American Savings Bank, have been aggressive with providing and distilling information for us. They processed our Payroll Protection Program application and we have been selected by SBA but we have not yet executed on the loan.
In what ways do you think your business will be different at the end of this year?
In many ways, we will be a much more resilient and closer team. We have stayed positive and have been working hard to find opportunities to keep working. I believe machine learning and connected devices are going to play a big role in changes to the electric grid from more people doing telework. I also think any type of residential demand programs, especially for ALICE populations (Asset Limited, Income Constrained, Employed), are going to be critical to helping people stay afloat.
In what ways have you been able to support the broader community beyond your employees and customers?
I personally have been working with the houseless community in Waimānalo where I live. We have built a bathroom cleaning program we've called Lua Kokua. Once a week we deliver cleaning supplies and do a general check-in. We share COVID-19 safety information and gather health and wellness information from the community. We have delivered re-usable masks for the entire community and have helped with delivering food.