Virtual Interview on COVID-19: Laurie Steelsmith, Medical Director, Steelsmith Natural Health Center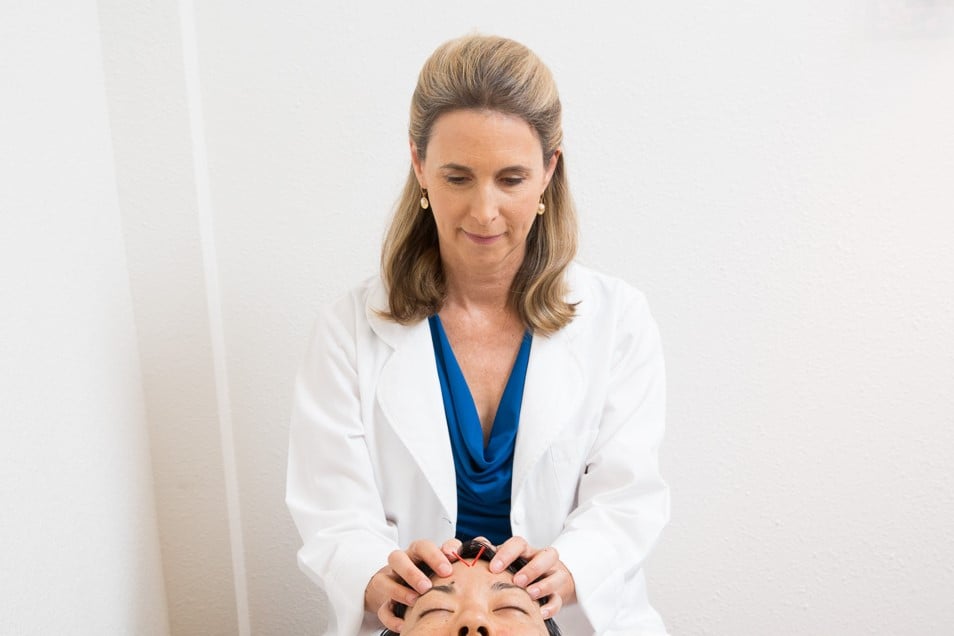 What has been your company's latest pivot or innovation?
In my naturopathic medical practice at Steelsmith Natural Health Center, we provide natural therapies that help our patients stay healthy and support them through illness, including COVID-19. We shifted from seeing in-office patients to seeing patients through tele-visits (for both new and returning patients) near the end of March, when we decided that we couldn't keep our staff and patients safe from COVID-19 without adequate PPE (personal protective equipment). It was a hard decision, as many patients rely on us for a variety of in-office treatments, including intravenous nutrient therapies and therapies for chronic and acute pain.
I laid off most of my staff (those who could afford to not work and receive unemployment – whenever it came in), but kept people working who needed to have money in their pockets right away.
We pivoted fairly quickly to a wide range of tele-medicine visits, got our electronic charts into the cloud, and started "seeing" patients to go over their lab work, adjust treatment plans and help them with acute or chronic issues. I was surprised how many new patients continue to take advantage of this solution. I now have a number of new patients I've never actually met in person. One of my new patients was a man who had just returned from California. He was suffering from all the symptoms of Covid-19, and I was on the phone with him at least once a day for the first two weeks of his illness. During those two weeks, I sent him to the ER for a chest X ray, delivered herbal and nutritional supplements to his home, and even dropped off a pulse oximeter device (to assess his oxygen saturation – an important indicator of pneumonia if it's low) for him to use. Thankfully, he recovered – albeit slowly but surely!
What has been your company's latest opportunity or opportunities?
Our latest opportunity was to reach out to our patients via a free Zoom webinar on how to stay healthy during this time, and what to do if they get ill from Covid-19. We had 85 people sign up for a one-hour webinar that both me and my colleague, Dr. Coles, put on. I have also been teaching my patients a free Iyengar yoga class every Wednesday morning from 10:00 to 11:15 on Zoom, which has been a lot of fun!
How has your company's experience been with any level of government during this crisis?
I have been impressed with the government's swift action to implement the two-week quarantine on all visitors to the state, but I have been dismayed that at times there appeared to have been inadequate follow-up on making sure these visitors were compliant. I was surprised to learn that the airport wasn't shut down to incoming travelers (except for people who live here), and even more surprised that airlines were slashing prices on flights to Hawai'i. Of course, people want to fly to Hawai'i on a $140 round trip ticket! The airlines should have made those tickets $5,000 each to discourage tourists, not encourage them with rock bottom prices.
In what ways do you think your business will be different at the end of this year?
For my business, it will be interesting to see how many patients want to continue to do tele-medicine visits. They have thus far truly enjoyed being able to stay home, and not have to deal with traffic, parking, etc. For me personally, I have deeply enjoyed the quiet of being home a lot, swimming, working out frequently, and taking home study courses online, and I know that I will want to retain some of this "quiet" in my future life. I will most likely work fewer hours in town, and work more from home doing tele-medicine visits.
For those who have quarantined at home, it will be interesting to see how this may make them pivot in their lives and how it may impact them long-term. There is nothing like a stay-at-home order for two months to give a person the opportunity to wake up to their life patterns, take stock of what truly matters to them and get clear about where they want to put their energy in the future.  
In what ways have you been able to support the broader community beyond your employees and customers?
I was able to educate more people on how natural medicine can help them with Covid-19 by writing this article for a nationally known company called Bottom Line Inc.