Challenges Facing Nonprofits: Touch A Heart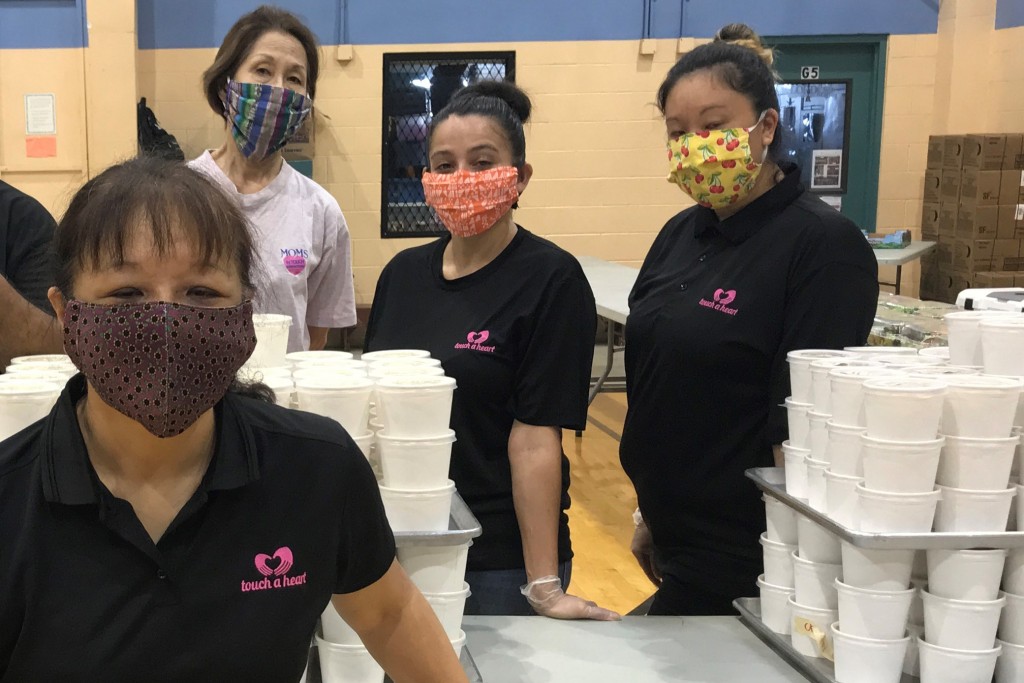 Virtual Interview: Robin Kumabe, Executive Director, Touch A Heart 
How has your organization been able to continue its core mission(s)?
Our mission is to transform the lives of those facing barriers to employment by providing vocational training in a healing and nurturing environment, creating pathways to job placement. We've put in so much effort to training our students and graduate apprentices, many of whom were gainfully employed in the food and beverage industry prior to this crisis.
Our new Kupuna & Family Meal Program was the brainchild of our entire team to address the needs of our graduates and community. The shift in our social enterprises from baking and catering to preparing packaged meals has helped us to retain our staff as well as hire our graduates who were laid off and offer them an on-the-job training opportunity.
For our nonprofit programs, we were actually in the midst of training a cohort when COVID-19 really started affecting our state. We had our students take their food safety certification online because the Hawai'i Department of Health's Food Safety Branch was closed for testing, and then graduated them early. We look forward to being able to resume our training program when permitted and will make adjustments as needed to follow social distancing and other health and safety guidelines.
How has the COVID-19 crisis affected your donations, fundraising and other cash flow?
At Touch A Heart, we provide food services training and apprenticeship programs to those facing barriers to employment. We're fortunate that we chose to have a social enterprise business model from the start, so that we could generate our own income and be less dependent on donations and grants. In addition to our programs, we operate a baking and catering business, which also allows us to give our students and graduates on-the-job training.
Our social enterprises have definitely been affected by COVID-19 as our catering customers had to cancel or postpone their events and many of our Baker's Heart products were being sold to local hotels and tourists at farmers markets that have had to alter operations or temporarily close; however, our team has worked tirelessly to shift our business to providing a bi-weekly meal program.
Have you been able to find new ways to support communities in Hawai'i? 
We knew we had to think beyond helping our graduates and expand our commitment to the community. Through our Kupuna & Family Meal Program, we're providing affordable meals that can be refrigerated or frozen, so people don't need to go out as often for food. We also offer contact-less pickup. During this time, our commitment to safety for our team and customers is of utmost importance. As part of our program, we train all of our graduates in food safety. Every person in our kitchen who prepares and serves meals is certified in food safety from the Hawai'i Department of Health's Food Safety Branch; two are also certified in food safety management. With the concerns about sanitation and cleanliness due to COVID-19, it's been critical for us to communicate this to our customers.
We also saw a need to support local chefs who have lost business and have invited several of them to partner with us. They've been sharing their recipes with us and teaching our apprentices how to create their dishes to be included in our meal program menus.
We're definitely not alone in our desire to help the community as we're receiving a lot of support from individuals and organizations. Kalihi Union Church has continued to grant us the use of its commercial kitchen for our operations and now serves as our meal pickup location. KUC and Bluewater Mission members are helping us with distribution and delivering meals to those who are homebound. Some in the community are choosing to donate meals to those in need. We even have volunteers helping us with our marketing and communications, so that we can get our message and information out to the public. It's really been a team effort and we're so thankful for everyone's support.
What has been your organization's experience with any level of government during this crisis?
Fortunately, the U.S. Small Business Administration is allowing nonprofits to apply for the Payroll Protection Plan (PPP). We applied for the PPP and with the help of our financial institution, Central Pacific Bank, our application was approved. We're also grateful that our business is considered essential and that we've able to continue operating during this challenging time.
How do you think your organization will be different at the end of this year?
This experience has truly tested us in many ways. It has made us focus even more on our mission, vision and values, and has challenged our thinking. There will be a continuous need for us to innovate and collaborate as we navigate the way forward and continue to find ways to meet the needs of the community. This crisis has affected everyone in some shape or form, and while there's a lot of hurt and suffering, we're also seeing people and organizations come together to help those in need. We know that partnerships will continue being important and we hope to continue and expand in this area as well.