Dangers of Ignoring HR Technology in Your Business [Sponsored]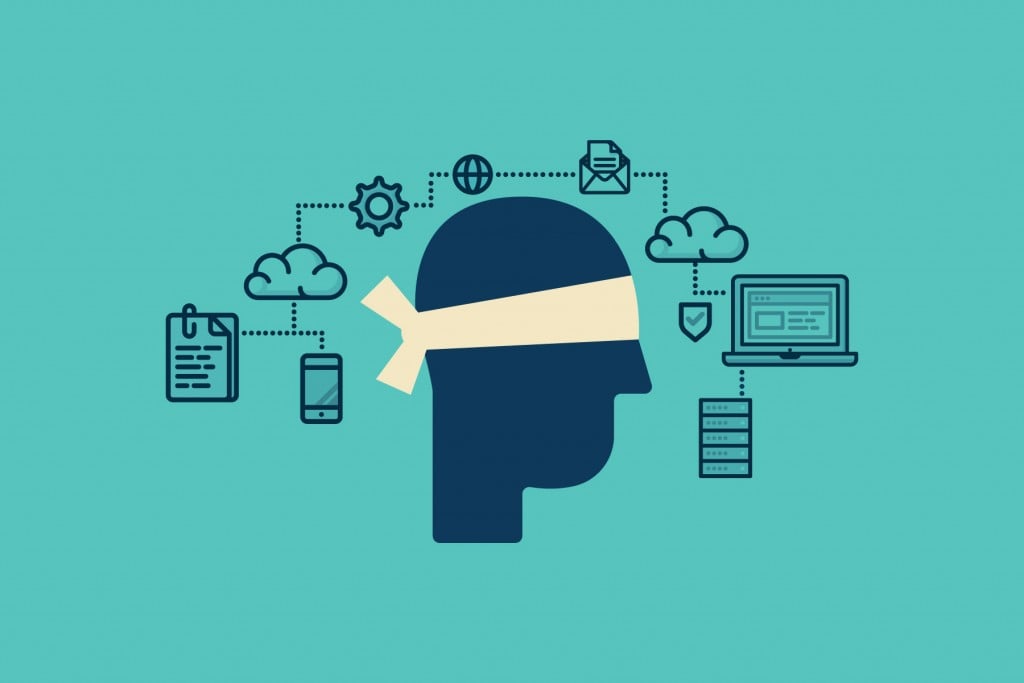 In this world of smartphones and connected refrigerators, your customers and employees expect you to keep pace with technology.
From retail to travel to banking, the consumer expectation of on-demand service is the new normal. This goes for human resources, too. When someone applies for a job, or changes their withholding amounts, or submits their hours at the end of pay period—technology is key.
"Companies need to meet the 360 degree expectations of the people they serve," says Barron Guss, an early innovator in human resources information technology space and CEO of simplicityHR by ALTRES.
"HR-specific technology is essential to keep your business viable in the long run. The expectations are high and integrating the essential-but-mundane tasks and making them relevant is the way to have satisfied end users."
Never mind the disruptive technologies that are getting all the buzz, like artificial intelligence and automation. Integrated human resources software is about getting your house in order today, so your business is ready when these technologies become more viable in the next couple of years.
The Sad State of the Status Quo
In many back offices, cobbled-together technology solutions are still all too common. We see companies all the time using one vendor for a time and attendance system, a national vendor for payroll, vacation requests on paper slips, and benefits being handled directly by the HR department. It's crazy!
As every business owner knows, the problems associated with using a variety of unintegrated applications are major: wasted employee productivity, lack of real-time reporting, increasingly complex application integration and maintenance, to name just a few.
It's easy to see how so many disconnected systems end up creating a lackluster user experience for both customers and employees. Most business owners understand the value of an integrated end-to-end solution yet many are hesitant to embrace new technology. This is a mistake that could have dire consequences when it comes to sustaining your business over the long run.
Introducing HR Symphony
At simplicityHR by ALTRES we've invested heavily in technology to meet the challenges of today's human resources experts. Our human resources information system, HR Symphony, is a robust software solution and an indispensable partner in your business' success.
HR Symphony brings together core human resources functions including payroll, time and attendance, employee records, benefits management, paperless new hire onboarding, employee evaluations, and more.
By creating internal efficiencies, HR Symphony allows human resources experts to focus on strategy and problem-solving. But don't just take our word for it.
Client Testimonial: Waolani Judd Nazarene School
"When we were shopping around for a payroll and HR service company, we were looking at what would fit our school, and simplicityHR by ALTRES was the best. I cannot live without HR Symphony. It's made me so much more efficient at what I do.
"Prior to having HR Symphony, I would have a manual spreadsheet of vacation and sick-leave balances for every single employee. I used to have a separate punch-in and punch-out system for our employees to log-in and out, day-to-day. I used to have to print every timesheet and then enter it into another provider's system.
"That whole process would take about a day and a half—sometimes two full days. HR Symphony has cut my payroll processing time by about 90 percent.
"Everything is there. I'm able to pull reports from years ago and compare annual payroll. I'm able to project what the next school year will look like. I'm able to sit down with each employee and pull up their historic information, if they have questions. We can take a look at their W-2 from two years ago, or their paycheck from before they changed their tax withholdings. It's just everything I need."
—Sharon Santiago, Waolani Judd Nazarene School
Your partner in business success
Purchasing the latest and greatest software from the next slick vendor that comes along isn't enough. Businesses need real partnerships to ensure a prosperous future.
Our HR Symphony implementation specialists help you carefully plan the new technology transition and offer a range of services to help you leverage your investment and realize success. We work with your staff to set up a customized version of our software, configured for your industry and specific business needs.
Our dedicated web services team guides you and your employees along the way. With comprehensive user training, documentation and around-the-clock support, you can be assured that we've got your back.
From hire to retire, HR Symphony delivers an integrated solution for your most critical human resources functions and puts you in a better place to leverage the technology of tomorrow.
Contact us today to learn more about how HR Symphony can create new opportunities for your organization.