Designing for Suspension of Disbelief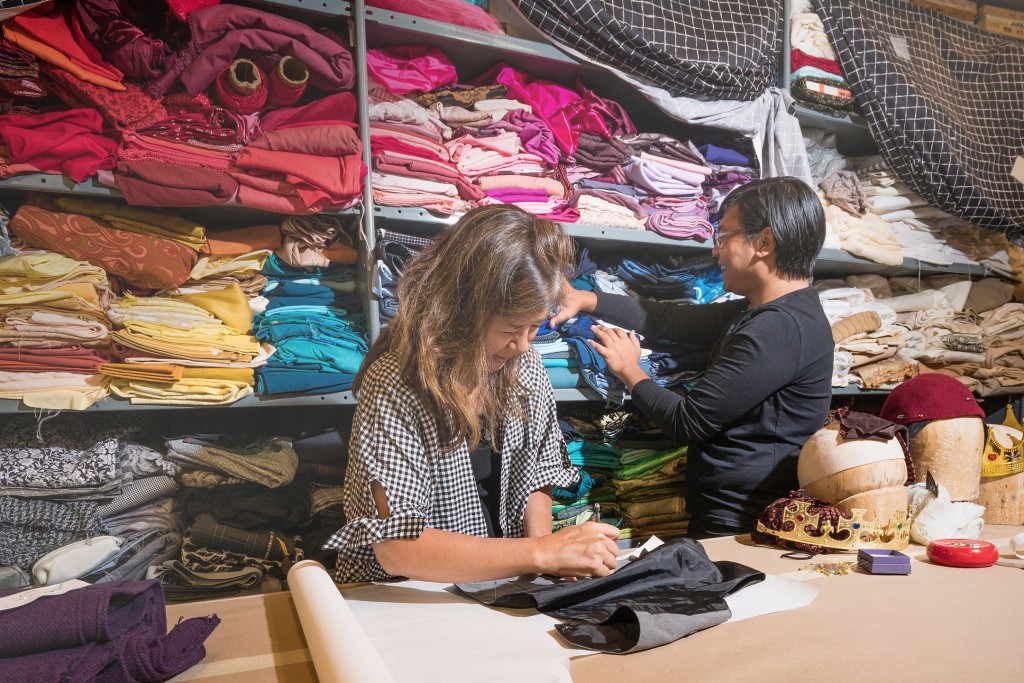 Marc Marcos, a graduate student in costume design,
repairs a Cinderella dress at UH Manoa's Kennedy Theatre workshop.
The theater owns thousands of costumes and prides itself on an extensive collection of authentic Asian theater costumes, some dating to 1913. Theater manager Jessica Jacob says it's a diverse inventory that stretches from Shakespearean to contemporary. One of the unique pieces is for legendary Chinese heroine and warrior Mu Guiying. Costumes are constantly modified, disassembled, adjusted and lent to local theater companies like the Hawaii Shakespeare Festival.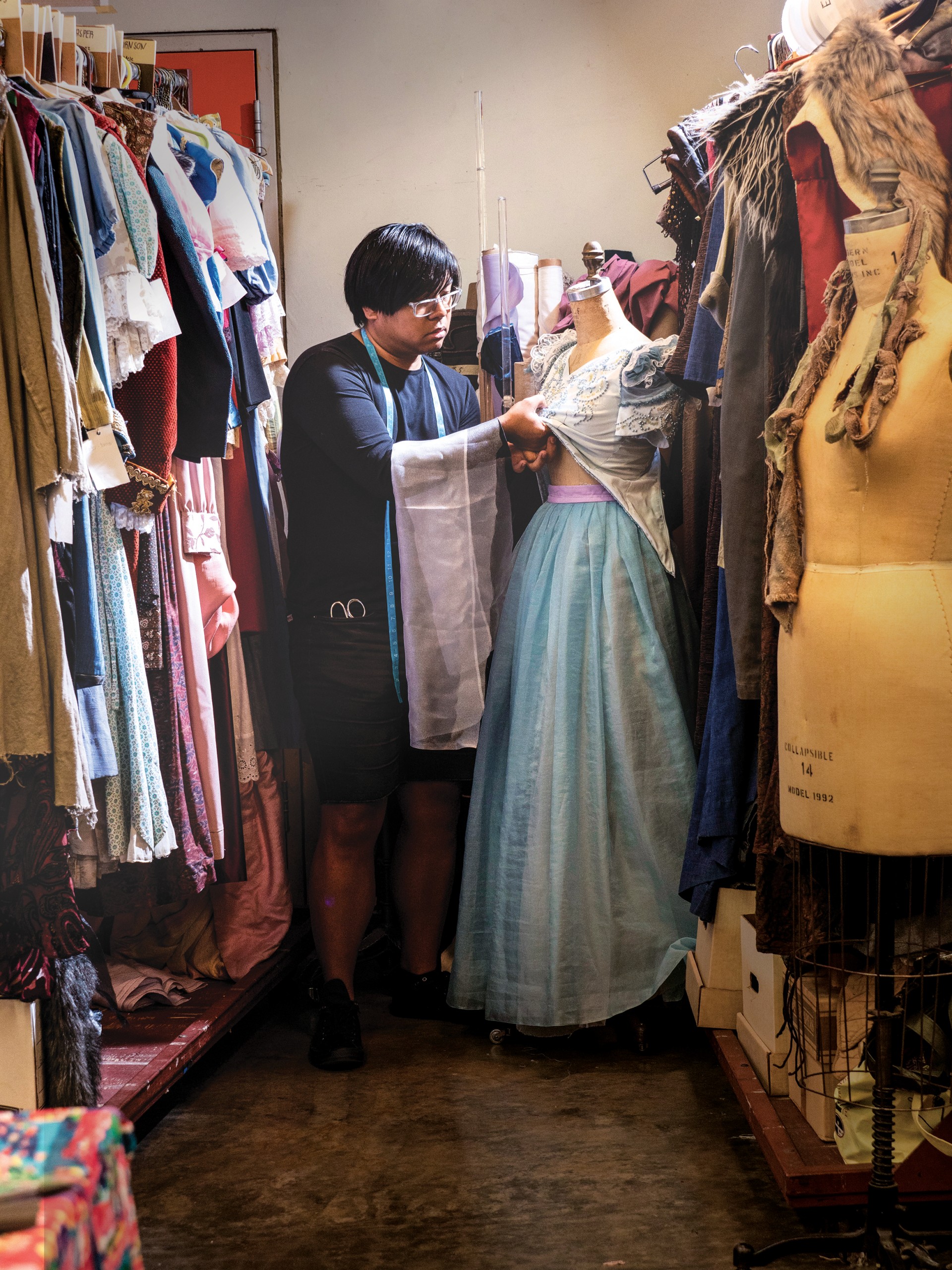 Time:



Thursday, 1:37 p.m.
Location:



University of Hawai
i at Ma
noa

Kennedy Theatre
Photographer:



David Croxford